Tribal Prophet
Andouille



Since: 9.1.02
From: Winnipeg, MB, Canada

Since last post: 800 days
Last activity: 60 days

#21 Posted on
Last week they had La Resistance hitting on Stacy. That's it. Seriously, that's it.


Tribal Prophet


---

Wrestling exists in the eternal present. What is, has always been, and when it no longer is, it never was. It has no past and no future, and sometimes even today is in question. - Madame Manga

Click Here (welovetheiraqiinformationminister.com)
fuelinjected
Banger



Since: 12.10.02
From: Canada

Since last post: 4570 days
Last activity: 4570 days

#22 Posted on
Did you see the way Hawk just stood up after the Choke Slam and Five Star Frog Splash finish? He just got up and walked out of the ring like nothing had happened. Kane was looking at him and didn't look too happy.

Kevin Nash meet Apathy. Apathy meet Kevin Nash.

So Shawn will be in Nash's corner and Flair will be in HHH's corner? Watch as the second's outwork both Nash and HHH while not even being the ones in the match.

And they invest millions in Goldberg with limited dates on his contract and they don't even have him advertised for a match on his second Pay Per View in? And now they're rehashing the whodunnit angle? Why not just do the silly cage match at the PPV instead?

Austin is great in his role and he's already got a new catchphrase with the I'm not trying to lose my temper line.
The Sham
Kolbasz



Since: 20.1.02
From: Hamden, CT

Since last post: 3033 days
Last activity: 2385 days

#23 Posted on
Originally posted by Tribal Prophet

---

Last week they had La Resistance hitting on Stacy. That's it. Seriously, that's it.

---


I stand corrected. I'm sorry that I forgot that. They hit on Stacy. Yes, and that's why Test has put aside his differences with Steiner. That angle DOES make sense!


---

"Cram it with walnuts, ugly!"- Mr. Homer Simpson

"Nothing says 'bad ass' like beating up Randy Orton."- Matt Hocking, RAW SATIRE- January 21, 2003
Evil Antler God
Potato korv



Since: 10.1.02

Since last post: 4247 days
Last activity: 2373 days

#24 Posted on
Christ, way to waste the Road Warriors....mean if you're bringing them in to put RVD and Kane over, at least DO SOMETHING with them first.....

That did nothing but piss away any memory of anything good they might have ever done. Now there's zero that can be done with them ever again....which I guess isn't a bad thing, but really, what was the point of bringing them in to begin with?


---
Anybody can kick people's asses. But it takes a true monster to kick people's asses AND breastfeed at the same time
- Excalibur05
It's False
Scrapple



Since: 20.6.02
From: I am the Tag Team Champions!

Since last post: 63 days
Last activity: 1 day

#25 Posted on
Originally posted by Ubermonkeys

---

Where does the humilating Flair thing come from?

---


I don't understand that either. He pretty much went over Hurricane cleanly tonight, so I'm not seeing anything. If anything, we should all be weeping over what appears to be an emphatic end to Hurricane's push. If Flair's win didn't seal it, Triple HGH made sure to Pedigree him back to Jobberville.

Does anybody else find it funny that Goldberg was supposed to be the major solution to the WWE's problems and yet he isn't even BOOKED for the PPV??? And I don't mean funny ha-ha, either.

Did anybody else find the Austin/Goldberg segment REALLY funny? When these two retire, they can do Doublemint commercials. And who else laughed when Austin told Goldberg, "You ain't got to tell me about getting hit by a car." This WAS funny ha-ha.

Did anybody else notice that when Austin dropped Booker T's name for the IC battle royal, his name got absolutely ZERO pop. Yup, his heat's gone. Thanks a bunch, Hunter.

Good God, I'm in disbelief that Vince actually went against everybody and actually brought in the O.L.D. I'm FLABBERGASTED! Then again, it IS Vince. The nostalgia kick continues.

Nice to see Tommy Dreamer get his token Philly appearance. He gets to be Trish's valet tonight since the writers had nothing better for him to do.

Judgement Day looks to be a frontrunner for Worst PPV of the Year...at least until next month's All-Raw PPV.


---

Ok, so maybe all the other guys haven't worked, but will THIS be the man to save WWE???

Um...probably not.
Jakegnosis
Morcilla



Since: 26.7.02
From: Maine

Since last post: 4169 days
Last activity: 4153 days

#26 Posted on | Instant Rating: 3.91
Originally posted by It's False

---

Does anybody else find it funny that Goldberg was supposed to be the major solution to the WWE's problems and yet he isn't even BOOKED for the PPV??? And I don't mean funny ha-ha, either.

---


It's insane. They could have had Christian get one up on Goldberg in some crazy way and then set up a rematch for Judgment Day, but apparently Goldberg will be sitting home. Goldberg vs. Christian may not be a dream match, but for crying out loud, this is a card with Steiner/Test vs. La Resistance on it, no tag title defense due to the IC battle royal, and yet another Brock/Show confrontation.

Are they trying to shoot themselves in the foot?


---

Which Trigun Character are You like?

Rangers Lead the Way!
Big Bad
Scrapple



Since: 4.1.02
From: Dorchester, Ontario

Since last post: 6 days
Last activity: 1 day

#27 Posted on | Instant Rating: 5.54
Goldberg will likely get booked against Rodney Mack or something. He'd be my choice as the car driver, except that the car was white (rim shot).


---

Over 1200 posts and still never a Wiener of the Day!

Really, if they told you that SARS was being pumped through the ventilation system into every theatre in which this was being shown, would you be any less likely to go see it?-- review of 'Daddy Day Care' at fametracker.com
Peter The Hegemon
Lap cheong



Since: 11.2.03
From: Hackettstown, NJ

Since last post: 79 days
Last activity: 4 hours

#28 Posted on
Originally posted by Tribal Prophet

---

Last week they had La Resistance hitting on Stacy. That's it. Seriously, that's it.


Tribal Prophet

---


I would have marked out if they had offered to change their name to Les Fabeauleses.
fuelinjected
Banger



Since: 12.10.02
From: Canada

Since last post: 4570 days
Last activity: 4570 days

#29 Posted on
Who needs an undercard when you have TRIPLE H versus KEVIN NASH?! Seriously though, that way HHH and Nash can blame the bad buyrate on the weak undercard and also the lack of heat in their match on it.

Jeff Marek of Live Audio Wrestling told a very telling story on his show this past week. At a WWE writer's meeting last week, someone came up with the great idea of putting Booker T over in the battle royal and giving him the IC Title. You see, the writer realize that Booker was never an IC Champion until it was too late.

Of course tonight they undermined any credibility of the battle royal by putting Booker in it anyways.
Torchslasher
Knackwurst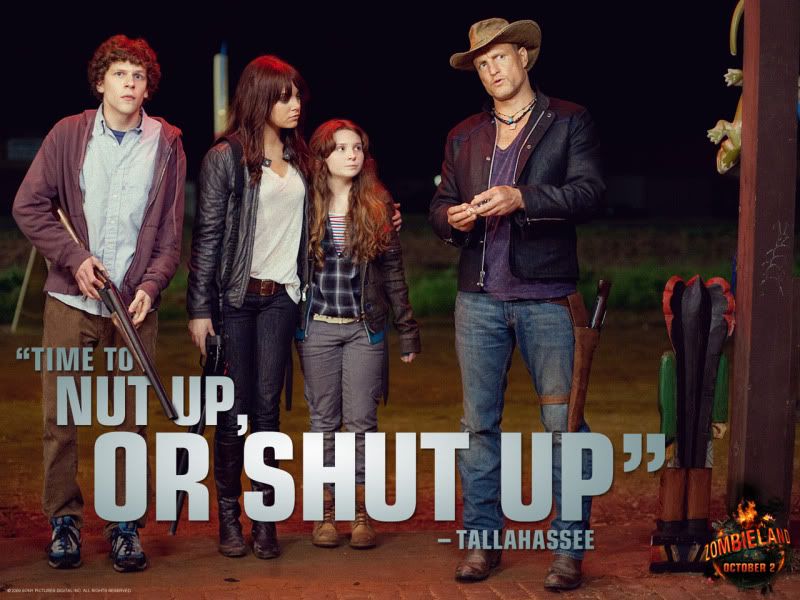 Since: 17.1.02
From: New F'n Jersey

Since last post: 72 days
Last activity: 72 days

#30 Posted on | Instant Rating: 6.44
Well, I guess I was the only Wiener going to Raw. This then is my story of being at Raw:

If you were unemployed and living off of the state of New Jersey, what would you pay to go to Raw live? If you said, pony up for a club box seat for 57 dollars, then you are me and I want my identity back. I decided to splurge and enjoy myself. Well, we had our own bathroom, so it was already all worth it.

Dark Matches: CM Punk had a decent little match with some evil foreigner gimmick dude. I knew that the crowd was hot when they cheered Punk as if he was RVD.

The second match featured my biggest surprise pop of the night (screw you LOD). Out came Crowbar with DAFFNEY of all people. The problem was that Devon faced Mike Bell, and Bell sucked rocks. He made Crowbar look bad, but the people still popped like mad when Crowbar won. Thank you Daffney for making my money-spending worth it.

The Heat matches were all pretty blase, with the lone exception being Lance Storm versus my boy Joey Matthews. I had seen Joey just last Saturday at the 3PW show in Philly, so I was geeked to see him. He and Lance had a good match.

Onto Raw: The first segment was awesome, and the crowd ate it up with a spoon. I have to say that I loved LOD back in the day, and they might be my favorite tag team of all time, but they were really bad. And, as others mentioned in this thread, Hawk just totally no-sold the 5-Star RIGHT after he was pinned. Oh well, thanks for giving me a quick pop OLD.

The Dudleys segment with 3MW and Freddie Blassie was well done and totally worked the crowd the right way. In case you were wondering Bubba had the honor of wheeling Freddie back up the ramp after the segment.

The crowd was into Goldberg somewhat, but the slow pace of the cage match killed his heat dead.

The crowd loved Trish, but Lillian didn't really seem to acknowledge her after her entrance (sorry NHS
The crowd ooohed and aaahed through the big hardcore spots.

Okay, so Nash didn't have many fans for the main event. I was the only one in my section though to be cheering for Jericho throughout the match. Like the Goldberg match, the crowd just waited for the big moves and for the ending schmozz, which they got. The crowd blew the roof off for HBK though.

Time for the extra stuff, the stuff you all might not know about. The WWE has gotten better with doing some things during the commercial breaks. They did the Desire video before the show, with the bigger pops going to Andre, Hogan, and Austin/Rock. During a couple of the breaks, we got promos for the divas. They did a "Legs" video with footage of Stacy. They did a "Cherry Lips" video by the group Garbage for Torrie. And they had a video for Trish, but I can't remember the song.

The T-shirt shooting guy did his thing right before the start of Raw, and during one of the longer commercial breaks. He was more over than Nash, that's for sure. After the main event, Jericho went the cheap heat route and ripped on the Philly sports scene. HHH got help to get up and acted like he wanted to say something. He kept stumbling around and eventually just did a Flair Flop to the delight of the mark crowd.

The most controversial moment of the night that you didn't see happened before Raw. Lillian came out and started in on the National Anthem. She gets about 1/4'th of the way through, and here comes a video of La Resistance to stop Lillian's singing. This was a cheap heat shot that wasn't necessary IMO.

This show was worth it for me because of Austin, surprising returns of LOD and the Dudleys, and the women's match. The crowd was mad hot too, but they were hot in the WWE sense of the word. That is, they popped like mad for the entrances, big moves and finishers, but stayed quiet for the wrestling in-between. Of course the debate concerns whether the fans stopped caring about workrate and the WWE is just adapting to that, or if it was the WWE who conditioned fans to act that way. Either way, the fans were as hot as they could be.

I will probably not spend as much money on the WWE the next time, but this show was fun for me and I enjoyed the whole experience.



(edited by Torchslasher on 12.5.03 2312)

---

The Hurricane main eventing a Raw show? See, the WWE is listening to the 'Net. Well, they're listening to me anyways. Look for the next push to go to Molly.
StingArmy
Andouille



Since: 3.5.03
From: Georgia bred, you can tell by my Hawk jersey

Since last post: 821 days
Last activity: 51 days

#31 Posted on
Originally posted by magicdoc

---

2. Does the WWE delight in Humiliating Ric Flair, or is it just me?

---

Well, he did go over, I don't know how much more you could ask for as far as tonight went. However, as far as his overall push (or lack thereof), Flair is pretty much the only old guy on the show that wasn't created by the WWF. He's a product of the NWA and WCW, and for the majority of his career he has been working for Vince's competition. Perhaps there's still a little resentment there? Just speculating..

- StingArmy
TheIronGeek
Linguica



Since: 11.7.02
From: NJ

Since last post: 5181 days
Last activity: 5155 days

#32 Posted on
Observation of the Night:

My girlfriend looks at the screen and says:

"I thought WCW went out of business? Those are all old WCW guys in the ring right?"

My 2 cents...

TheIronGeek
Vega14k
Cotechino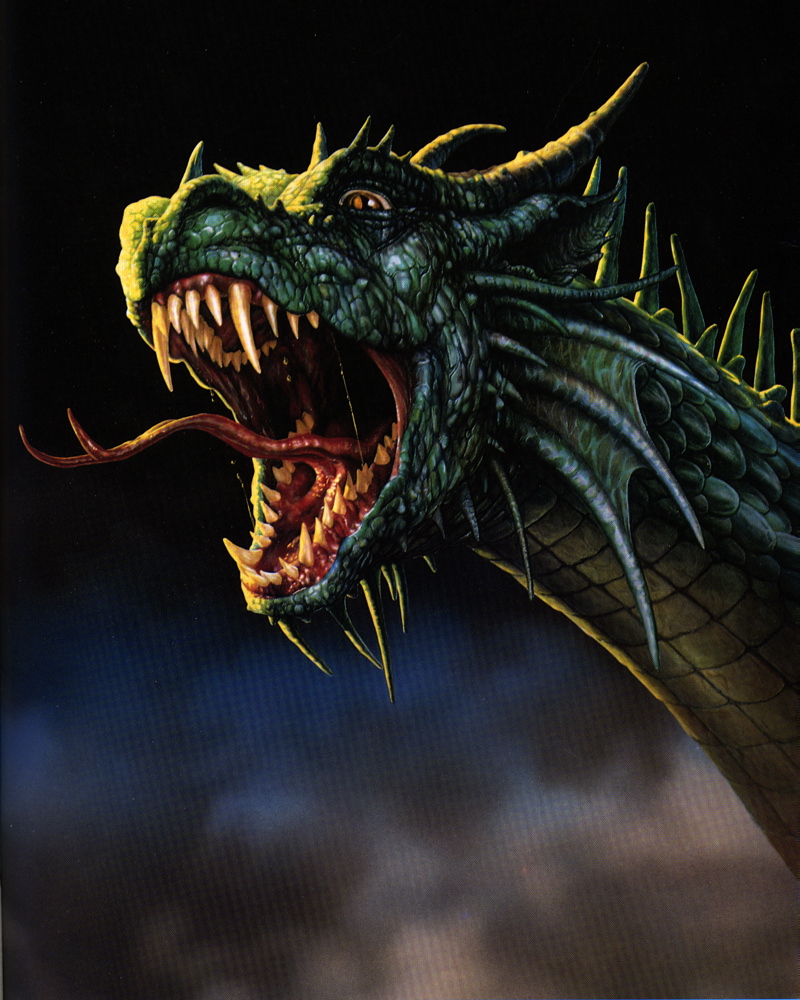 Since: 10.5.03

Since last post: 5472 days
Last activity: 5258 days

#33 Posted on
Originally posted by fuelinjected

---

Of course tonight they undermined any credibility of the battle royal by putting Booker in it anyways.

---


Jiggawhat?

Im going to repeat your comment, fuelinjected, because it bears repeating.


"Of course tonight they undermined any credibility of the battle royal by putting Booker in it anyways."

I'm sorry, could you explain this comment, please? I mean, sure, Booker's not a former IC champ, but, really, who cares? The man was in the world title match at WM, has plenty of fan support and is a very competent and experienced wrestler. How does putting a 'star' in the match undermine the credibility of the IC battle royal? Do you think Booker T will detract from the awesome star power that is Test, Christian, Goldust and a bevy of other midcarders-extraordinairre? Do you think the fans will sit there thinking "gee, Booker's not a former IC champion therefore this SUCKS."

Do you think they the casual fans will even know?

There's plenty of bad going on in WWE right now, let's not make bad stuff up. :)
Notorious F.A.B.
Pepperoni



Since: 4.2.02
From: Dudleyville's Gay Ghetto

Since last post: 5334 days
Last activity: 5320 days

#34 Posted on
I like Booker T being in the IC battle royal. I wish he could have won a contenders match to get in though. Ah well. Watcha gonna do? They did what they had to the best way they could. Since Booker's sick, they have Austin put him to fuck with Peanut Head. It was a backstage skit that actually served a logical purpose.

What were the alternatives? Stick him in the battle royal at the last minute with no explanation? Have Linda McMahon order it from on high? A heat match? Actually, a Heat match might have been better. Still though -- PEANUT HEAD!

I actually dug the HHH and Flair stuff. It was fun and added some character for the guys. Flair goes psycho on the guy who beat him and HHH laughingly gets him to back off only bash the guy himself. "Hey, hey... Chill out. Let's go. Wait, I forgot something. ::POW!:: Okay, NOW let's go!" Them's heel actions!

Speaking of Hurracane, if it weren't for Austin he'd still be Gregory Helms - Just Some Guy.

Nash is a bore in the ring. There's no way around it. Hyatte's made me appreciate the guy again but this feud is the drizzling shits. Let the guy have his last run and then stick him on commentary. THAT's ratings, baby.


---

It's just you against the group mind.
XPacArmy
Frankfurter



Since: 13.5.03
From: Woodbridge, VA

Since last post: 1660 days
Last activity: 1657 days

#35 Posted on
It almost seemed like Nash punches were weak as hell. I thought in WCW he was alright as a cocky heel but damn things sure do change. He almost moves around as slow as Hogan. Terrible match, but knowing WWE, Y2J will take the fall for it.
tomvejada
Andouille



Since: 2.1.02

Since last post: 5382 days
Last activity: 5382 days

#36 Posted on
I kept waiting for RVD to tell Austin how he told him to "reach for the stars." but that didn't happen. I did like Austin's reaction to RVD and Christian mangling Austin's catchphrases.

OLD, I mean LOD vs. RVD/Kane was awful.

Goldberg-Christian was also awful.

Hurricane-Flair was alright, at least till the ending.

Nash-Jericho was so-so, in part thanks to Jericho.

Overall, RAW was disappointing, espically the matches.


---

"Oh my God, Brian, there's a message in my Alphabits! It says, 'Oooooo!'" Peter Griffin
"Peter, those are Cheerios." Brian
HairRaiser
Kishke



Since: 13.1.03
From: S. Attleboro, MA

Since last post: 3918 days
Last activity: 3253 days

#37 Posted on
Something that just occured to me. Trish pulled out that swank Matrix move just in time to remind people to go watch the movie.

...Which opens on Thursday, when Smackdown! airs...

I'm sure it's purely coincidental, but it's a new twist on the usual excuse if the SD! rating is down this week.

As for Booker being in the battle royal, if it is pneumonia, is he going to be in any shape to wrestle by then?
Wpob
Bierwurst



Since: 21.11.02
From: Williston Park, NY

Since last post: 15 hours
Last activity: 13 hours

#38 Posted on
The biggest problem I had with RAW was while enjoying the Flair/Hurricane match, I kept thining to myself that it was wierd that HHH is not out to make the save. To my utmost enjoyment, the match ends cleanly (who cares who won) and happiness abounds. Then, here comes Hunter. At first ti was OK because he was showing enthusiasm for Flair winning. he raised Flair's hand and applauded Flair's effort. Then, instead of just letting Flair leave the ring with his music playing, HHH has to FUCKING PEDIGREE the Hurricane. Now, hit HHH's music. Un-fucking real. I hate this man so much it makes me sick. And the worse part is, I hate Nash even more so I will actually be pulling for HHH to win Sunday. But, to make matters even worse, I hate Goldberg even more than HHH (but not as much as Nash). And, with Goldberg HHH's most likely next opponent, I will be pulling for HHH to win again.

Face it folks, if you are a HHH fan, you are in all your glory because barring injury, he will either have the title or be fighting for the title for the next year or more. However, if you like variety, good wrestling and/or hate HHH, you're fucked big time. Thank God they are bringing back the IC belt. At least I can watch Christian, Jericho, RVD, Kane and Booker T battle for the strap. I will just have to turn my TV off when the main event comes around and it involves HHH, HBK, Nash and Goldberg. Unless of course HBK join the IC battle and wins this Sunday. Don't laugh, it will most likely happen. And if it does, may God have mercy on us all.


---



Big brother representative: Now, Mr. Simpson, may I ask why you're here?
Homer's Brain: Don't say revenge. Don't say revenge.
Homer: Ummm... revenge?
Homer's Brain: Okay, that's it. I'm outta here.
[Sound FX: step step step step step... slam]


IsaacYankem
Polska kielbasa



Since: 4.3.03
From: Cybertron

Since last post: 5247 days
Last activity: 5171 days

#39 Posted on
What's really sad is that LOD actually did better than I expected them to, which shows how low WWE has set the bar. Also, I fully expected them to win, because who loses their debut match?

The women's match was fine, but I'm getting tired of the same 4 women all the time.



---
Mr Heel II
Lap cheong



Since: 25.2.02

Since last post: 79 days
Last activity: 15 days

#40 Posted on
Originally posted by Vega14k

---

I'm sorry, could you explain this comment, please? I mean, sure, Booker's not a former IC champ, but, really, who cares? The man was in the world title match at WM, has plenty of fan support and is a very competent and experienced wrestler. How does putting a 'star' in the match undermine the credibility of the IC battle royal?

---
I also am happy Booker's in it, but given the few number of potential opponents in it to begin with, it might have been nice to have a few prelim matches with the winners getting entry into it. Richards, Dreamer, Booker, Spike, Mack, and Hurricane could have been involved and it would have played the whole thing up. You'd have the automatic qualification, plus give other guys a chance to work their way in too. Heck, they could have made a couple of the matches the main event on Heat this past week and this Sunday and given everybody a reason to actually WATCH the show.


---
Pages: Prev 1 2 3 4 Next