magicdoc
Bauerwurst



Since: 26.8.02
From: Bossier City Louisiana

Since last post: 3945 days
Last activity: 3945 days


ICQ:
#1 Posted on
1.Given the way the show has been going lately, was anyone else afraid that they would actually rough-up Blassie, or was that just me?

2. Does the WWE delight in Humiliating Ric Flair, or is it just me?

3. Did Christian (of all people)make Goldberg his bitch for about 5 minutes? Who books this shit?

4. Does Nash's ass suck canal water? Could he have been anymore obvious calling spots in the match with Jericho?

5. Will I continue my four-year unbroken streak of WWE pay-per views this Sunday ? NOT!!!!!!!!!!!!!!!!

I have really enjoyed the last 4 TNA shows, from now on I will watch Raw amd Smackdown, but my pay per view bucks will go to the Jarrets


---

Quoth the Warrior: "thinking is hard, yes."
Promote this thread!
spf
Scrapple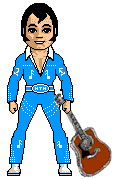 Since: 2.1.02
From: The Las Vegas of Canada

Since last post: 937 days
Last activity: 357 days

#2 Posted on
First I have a request for anyone on this board who does screencaps from these shows. All night long someone was holding up a sign that said "Krista get naked." If anyone can put a shot of that sign up here they would be my favorite wiener for all of time to come.

As for the show tonight...until HBK came out the crowd sure seemed not to give two craps about the Nash match. Seemed like they were booing when he took control too.

That was a nice pop for Tommy Dreamer, and as an old ECW mark I got a smile out of Stevie yelling "I hate you Tommy!"

Teddy Long commentary is the highlight of my week I have to say.




---
and maybe I should open up my sensitive side/but really, the sensitive side sucks./I've been there./You can only imagine the kinds of sweaters they make you wear.


NWA:TNA - He's NOT Disco Inferno Anymore!
Rick
Tocino



Since: 9.1.02
From: Babson Park, Ma

Since last post: 4854 days
Last activity: 4774 days

#3 Posted on | Instant Rating: 0.00
The man who really deserves our congratulations is Bill Goldberg, for landing a lucrative endorsement deal with the La-Z-Boy company, which is strange, because Bill usually doesn't sell chairs.
The King of Keith
Lap cheong



Since: 4.11.02
From: Winchester, VA

Since last post: 1262 days
Last activity: 1261 days

#4 Posted on
Man oh man, was that a schizo show. Hour 1 was great. The surprise return of the LOD. The Austin/Long promo. The return of the Dudleyz. Freddie Freaking Blassie! Goldberg having the crowd in the palm of his hand! Then, hour 2 came on. Aside from the wicked little women's hardcore match (Trish busting out Matrix-like manuevers was super-sweet), hour 2 blew as much as you can imagine. I surely hope Nash v. HHH doesn't go on last at the PPV!

I want my hour 2 back!

Oh yeah, Austin rules as GM. His "I'm trying very hard not to lose my temper" line makes me happy.


---

Yes, I like HHH! What's so wrong with that?
Jakegnosis
Morcilla



Since: 26.7.02
From: Maine

Since last post: 4173 days
Last activity: 4157 days

#5 Posted on | Instant Rating: 3.91
1. I figured someone would make the save for Blassie, but I didn't expect Stone Cold. When I saw him come down, I wondered if maybe he would bitch about Bischoff not consulting him and then give his OK for 3MW to kick Blassie's ass, kind of like last week with Morley.

If the man wasn't in a wheelchair, I would have put money on it.

2. Yeah, they do seem to piss all over Flair, while all the other old-timers are treated like gods. What's the story with that?

3. Christian was kicking Goldberg's ass, but he was using a chair, so it's not like he was being presented as a legitimate threat.

4. Nash is godawful. Just awful. I was kind of hoping (in a cruel way) that he would injure himself in tonight's match. Mean, yes, but we would see better television without him.

5. Fuck paying $40 for tripe like Nash/Triple H and Show/ Lesnar. Buyrates are down, and they're giving us this, in addition to dropping King of the Ring? Does Vince actually want to make money anymore?

I enjoyed the cage match and the Trish/ Victoria hardcore match. Stone Cold is great. The Road Warriors were pointless, but hopefully it was a one-time thing (probably not, but here's to hoping). Seeing Jericho on Triple H's side gives me the fear. No Hi-Lite reel? Shitty. The white boy challenge again? More shitty. Ric Flair's ass? Gah!


---

Which Trigun Character are You like?

Rangers Lead the Way!
RawLo
Salami



Since: 9.7.02
From: San Diego, CA

Since last post: 5017 days
Last activity: 4262 days

#6 Posted on
I think Austin is second only to Rocky in being able to pull a successful, new catch-phrase outta nowhere...!


---

I was there....When Chris Jericho beat Austin and Rock in the same night to become the first ever Undisputed Champion!
(And for the incredible Eddie/ Edge "no DQ"!!!)
ges7184
Lap cheong



Since: 7.1.02
From: Birmingham, AL

Since last post: 46 days
Last activity: 34 days

#7 Posted on
1. It was just you.

2. I don't know if they actually planned on showing Flair's white ass, but it sure wasn't something I wanted to see. That said, at his age, Flair has no business going over anybody on the active roster. But he did, so there you have it.

3. Yes, with the help of a steel chair. At least it wasn't a total squash, which made for better entertainment in my book. Nice blade job by Christian.

4. I thought Jericho did a good job getting a passable match out of Nash. But there is only so much you can do.

5. Will I start a streak of buying WWE pay-per-views this Sunday? No.

Let me give some props to the women's match. I think they are sometimes overrated on this board, but outside of that one kick that got botched and the confusion that followed as they attempted to redo the spot, I thought this was as crisp of a women's match as I have seen in a long while. And see how much better the springboard bulldog looks when you actually run to the ropes and 'spring' off the top. THAT looks like a credible finisher, and that's how she should always do the move.
Spaceman Spiff
Knackwurst



Since: 2.1.02
From: Philly Suburbs

Since last post: 67 days
Last activity: 1 day

#8 Posted on
I'm shocked Hawk kicked out at 3 after the 5-Star from RVD, then had the audacity to get right up & walk out of the ring. That, and their horrible overall performance, hopefully tells Vince not to sign LOD long-term.

And, if I'm not mistaken, we have to suffer through another match w/ them on Smackdown.

As for Raw, another in a long line of crappy Raws. Highlight was probably the opening segment (up until Kane showed up), w/ the Helms/Flair match being a guilty pleasure. I hope Flair never leaves. I marked out like a little bitch at the Flair Flop.


---
Phantom
Frankfurter



Since: 17.3.02

Since last post: 3687 days
Last activity: 3663 days

#9 Posted on
It's either HHH/Nash or Brock/Big Show as your final match of the night.

Right now the only things I'm really even remotely interested in are:

Intercontinental Battle Royale
Guerreros vs. Team Angle

That's about it. I think I'm going to skip this one, too.
Mr Tuesday
Kolbasz



Since: 6.1.02
From: Chicago, IL

Since last post: 2179 days
Last activity: 1884 days

#10 Posted on
Anyone notice the four guys with the "ZZZZ" signs?

Looks like I wasn't the only one that was falling asleep by the end of the show.

We all get our wish, Booker's in the battle royal, DISPITE being the only man in the match that's not a former IC champ. And Test wrestles twice in one night at the PPV, (sarcasim)Oh JOY!(/sarcasim)

Who drove the hummer...I mean, Who drove over Stone Cold...I mean, who Sideswiped Goldberg? *sigh*

LOD gets squashed. I was actually worried that they'd give LOD the straps.

I was also concerned that they'd let 3MW take apart Freddy Blassie. LOL at Blassie!

Bischoff: How old are you, Freddy?

Blassie: I'm 23!

Why exactly is Jacquline in a match at the PPV? At least have her, I don't know, *INVOLVED* in the storyline!

If this is all the great stuff WWE has planned for Judgement Day, I'll save my money and buy the new "Weird Al" CD.


---

What Is Your Animal Personality?
brought to you by Quizilla
ScreamingHeadGuy
Frankfurter



Since: 1.2.02
From: Appleton, WI

Since last post: 2060 days
Last activity: 2060 days

#11 Posted on
...and a Fashion Report, too.

Christian!, in black singlet and trunks with huge gold plates, already in the cage, on the stick. KickWhamStunner, in black "Stunner Inc." tshirt with skulls, jean shorts and braces, fingers the crowd and blabs. I am TOTALLY one of the Peeps. Again Steve contains his rage. Now Rob, in black "RVD" tshirt, with belt over shoulder, is out. This segment needs more Kane, so he comes out, in arm-baring spandex, belt over his shoulder, and he sows some dissension. Now DeadCowMan, in black leather jacket and blue jeans, realizing an opening promo's been going on without him comes out. Hey are we ever gonna get opening credits? Now LOD, in red/black facepaint, spikey shoulderpads, and trunks, are out. What - a match? So I guess Hawk DID survive that dive off the Titon-Tron back in '98. An okay match - boy, Animal got himself a gut.

Trush, Stevie, and Victoria discuss. Well, Victoria talks, Stevie laughs, and Trish looks constipated.

King and JR show us FOOTAGE! from last week's...um...yeah.

Jeicho acts heelish to other heels! Meanwhile, Goldberg, in a limo, gets his own whodunit storyline. My guess is Rikishi, but HHH set him up to do it.

Ken Phoenix, in yellow fullcuts with black trim, and Mike Phoenix, in yellow trunks with black crosses, vs. Mack, in silver "Back the Mack" undies. Honestly, it took me the majority of the match to write that segment.

Bisch checks the scene of the crime and Coach is there! Freddie Blasie, with his hot wife, is in a chair. Rico, in a red shirt, tries to get his Samoans out of Jobberville.

Meanwhile, Austinberg has...dialogue...with himself.

Freddie, in grey suit and yellow shirt, in a wheelchair, meets Samoan Jobbers and Rico. KickWhamStunner is out to his another "reset" button. Dudleys, in different "3D" tshirts, D-Von, in green/gold camo and Bubba in black trunks, vs. Samoans. Austin spills lotsa beer. Freddie is forgotten at ringside.

Christian!, in same as before, with a steel chair, vs. Goldberg, in half black/half white barbedwire butt fullcuts. Ha - poor door handle. Tuck the string in, Goldberg. Goldberg recovers from all those chairshots to make poor Christian blade from just one meeting with the cage. Poor match.

Austin walks, Flair talks, and Hurricane interjects some word of his own. Book a match - now. Ha - Flair really IS in red undies. Nice match. Then HHH is out to beat-up a downed Hurricane.

SPP, in chainmail and black "Freakzilla" tshirt and tights, and Test, in black fullcuts, with Stacie, and Golddust, in wig and gold, flowing robe, with black/gold latex underneath, vs. Frenchies, in blue berets with yellow trim, black tights with yellow trim and red/white/blue sashes and Nowinski, in red "H" undies and faceguard. Okay match. I cringe every time Steiner tries a suplex.

Tazz, in greed suit with orange hanky and black shirt (no tie) and Cole, in grey shirt, are on Raw!

Puppies, in silver, vs. Victoria, in red spider-cutout top and trunks, with Stevie, in pink "SR" fullcuts. Then Tommy Dreamer, in "Judgement Day" tshirt, with stick, is out. Victoria is WAY hotter than Trish. Trish's backwards duck was pretty cool. Nice match, but Trish's music still sucks.

Jericho, in turquoise trunks and gold/white silhouttes, vs. Diesel, in black "Big Daddy" top and leather pants. Nash is...deliberate. The crowd is...quiet. HHH and Flair (still in his ripped pants) are out. HBK, in HIS tshirt, is out. Now the crowd wakes up. Um, no contest?

Overall: Some okay stuff, some utter crap. Do we REALLY need another attempted-vehicular-homicide storyline? I think not.


---
Fashion Reporter Extraordinare

Wisdom is learning from one's mistakes.
Greater wisdom is learning from the mistakes of others.
Matt Tracker
Scrapple



Since: 8.5.03
From: North Carolina

Since last post: 4 days
Last activity: 2 days

#12 Posted on
[1.Given the way the show has been going lately, was anyone else afraid that they would actually rough-up Blassie, or was that just me?]

I was squirming when they grabbed the wheelchair.

[2. Does the WWE delight in Humiliating Ric Flair, or is it just me?]

Least he won.

[3. Did Christian (of all people)make Goldberg his bitch for about 5 minutes? Who books this shit?]

He IS the Peep-les Champion, after all.

[4. Does Nash's ass suck canal water? Could he have been anymore obvious calling spots in the match with Jericho?]

Christian was just as obvious when he was getting tossed around.

[5. Will I continue my four-year unbroken streak of WWE pay-per views this Sunday ? NOT!!!!!!!!!!!!!!!!]

I assume I'll be watching Matrix 2 for the eighth time Sunday night. Hell, RAW's gonna be live ten minutes from my apartment on Monday, and I ain't goin'. The show is meant to be seen on a TV, not live.
Mr Heel II
Lap cheong



Since: 25.2.02

Since last post: 83 days
Last activity: 19 days

#13 Posted on
I'll take seeing Ric Flair's butt crack for five seconds if it means I don't have to watch him for ten minutes without a shirt any day of the week.

When Jericho and HHH had their little discussion in the locker room, I was SO hoping that Jericho would start the match by dropping to the mat and allowing Nash to pin him. It would have made a great "Do your own dirty work, junior" message for HHH, and we wouldn't have actually been stuck watching that match.

I was as surprised as anyone at actually enjoying the cage match. I even enjoyed the women's hardcore match, even if the whole design of that match was to get a cheap ECW pop.

Nice to see LOD doesn't have a drug problem.

I'll call it a decent show, at least up until the last commercial break.


---
dskillz
Landjager



Since: 2.1.02
From: Houston Texas

Since last post: 4511 days
Last activity: 4216 days

#14 Posted on
I was watching the Nets beat the Celtics. But the funniest part was that the Dudleys and Austin all got beer and Freddie didn't get a damned thing. I was waiting for Austin to give him a beer, or atleast shake his hand. But no, they all forgot about him. tsk tsk..


---

January 4th 1999 - The day WCW injected itself with 10 gallons of Liquid Anthrax...AKA...The day Hogan "Defeated" Nash to win the WCW title in front of 40,000.
Underwater
Boerewors



Since: 5.10.02
From: Battle Creek, Michigan

Since last post: 4590 days
Last activity: 4239 days

#15 Posted on
IT'S THE NIGHT OF NO-SELLING!!!!! Goldberg, LOD, Nash!!! The workrate Gods cry.

So Goldberg doesn't have a PPV match? Shouldn't a PPV without anything on it that is going to draw have Goldberg on it? But hey, Test and Scott Steiner get to have a match with two green wrestlers. Could the WWE have to put together a weaker card? Judgement Day is going to bomb HARD.

Austin has been fairly enjoyable in his role as GM so far. His ability to work the crowd is exactly what Raw needs more of.

I don't care what anyone says, RVD's mic work is awesome.

The LOD squash was weird. I guess HHH isn't the only wrestler who gets new talent brought in just to job to him anymore. Still it's better than RVD and Kane jobbing.

Does anyone care about the White Boy Challenge? Teddy is trying his best and all, but Rodney Mack is boring in the ring. Giving him the Tazmission doesn't really help that.

I hated the cage match. I know Goldberg's a monster and all, but can't he sell chairshots? I mean, it's not like it makes him look like a pussy if he actually stays down for more than 10 seconds after 15 or so chairshots.

It's nice to see that Hurricane has finally been buried. Would it really have killed them to have Hurricane go over 50 year old Ric Flair? It's not like Flair has much of a rub to give, but putting him over a young star is the exact kind of booking that has gotten them into trouble in the first place. Hurricane must be taking Jeff Hardy's spot as the wrestler who alternates between being pushed and jobbed out without any rhyme or reason.

The women's match was pretty nifty, although the Chicago Street Fight was a better match. The cooler looking spots made up for the badly blown spots.

It is so sad to watch Chris Jericho kill himself to make Nash look good. The complete lack of heat from the otherwise hot Philly crowd made it worse. I did hear a light amount of booing towards Nash, though, futher proving what a total failure he has been. One wonders how much apathy the crowd would have shown Nash if Micahels hadn't shown up. The sad thing is that I can't shake this feeling that the Kliq is going to reenact the finger poke of doom and that the WWE will actually be stupid enough to put the belt on Nash.


---

Detroit Pistons: They also are 10 wins away. The only non-embarrassment left in the motor city
The Sham
Kolbasz



Since: 20.1.02
From: Hamden, CT

Since last post: 3037 days
Last activity: 2389 days

#16 Posted on
Line of the Night--

J.R. (explaining how to tell Mike and Ken Phoenix apart): Ken is the taller of the brothers.

King: They're not brothers, they're white boys!

I enjoyed tonight's Raw more than I have in a long time, but I agree with VanillaSky that the second hour was lacking (though not horrible). Of course, it didn't make me want to buy Judgement Day.

When Austin said Christian was out of the IC Battle Royal, I figured they were setting us up for a screwey cagematch and a rematch on PPV. I guess I was wrong. Weird. I guess they really don't want me to buy the PPV (since they also announced that Michaels would NOT be in the battle royale as well and didn't explain why Booker T wasn't there to accept his invitation to the match-- unless I missed JR telling us he had pneumonia).

Why does Test have a problem with La Resistance? He is Steiner's reluctant tag partner (which is fine), but he saved him from the Frenchies last week and fought them alongside his other best buddy Goldust (???) this week.

Fantasy Booking: Stacey tells Steiner and Test that she set up a match against La Resistance. Test gets all pissy because he agrees with some of the things that the French are saying (since he was Anti-American such a shoirt time ago) and that Steiner should find himself another partner tonight. Stacey tries to convince Test to stay in the match, and they walk out. Goldust has been listening (since he's always around Test backstage) and offers his services along with a HI-larious dirty joke courtesy his Tourette's. Stacey and Test come out to watch the match. Stacey takes a bump, Test blames Steiner and interferes, costing him the match. PPV Match is no longer French v. Steiner/Test, but rather Test v. Steiner. This would make the most non-sensical angle on Raw MAKE SENSE.

(Jericho helping HHH WAS the most non-sensical angle, but they addressed that tonight, so I guess it's a little better now.)


---

"Cram it with walnuts, ugly!"- Mr. Homer Simpson

"Nothing says 'bad ass' like beating up Randy Orton."- Matt Hocking, RAW SATIRE- January 21, 2003
saturn93
Italian



Since: 21.4.03
From: Naperville, IL

Since last post: 22 days
Last activity: 5 days

#17 Posted on
First off, my apologies of not having a rant last Thursday. With so many things going on and the TV with the Tivo being used, I had to tape the program between Jay Leno monologues/2nd segments. I only got as far as the Guerrero/Hardy match. Oh, well, hope to finish that up by tomorrow or Wednesday.

Now, onto the program.

1) We open with Christian in the cage, Austin/RVD/Kane/Bischoff IC title situation. I thought the cage match was going to be first until it was said that Goldberg wasn't there. However, this segment was too long. When I saw RVD come in, I was expecting almost all the former IC champs to arrive too. Yeah, even Honky Tonk Man. However, this RVD/Kane interview ended up leading to a match against an opponent they have never wrestled before. When LOD came out, my dad and I said, "Oh, no." This oh,no meant "Why them?" I guess we can forget about Hawk drinking and falling over the Titantron. They looked like they haven't missed a couple of meals at Olive Garden. I have seen LOD through the AWA, NWA/WCW, and WWF (about 15-20 years) and never saw them miss the Doomsday Device. Well, guys, you can meet Scott Steiner in Midcard land, because that is where you are going to end up.

2) Goldberg enters, but has door shut by speeding car. Using a car to injure someone, where have we seen that before.

3) Rodney Mack/Phoenix Brothers...at least they got a formal introduction. If you know what independent group they are in, please notify. OK, but we need a star, not indy jobbers.

4) Bischoff/Coach/Blassie/Rico...I don't like this.

5) Blassie is wheeled to stage. 3 minutes mean 3MW appear for the kill. At least Austin made the save. All fired are rehired, so Dudleys are back and destroy 3MW. Funny line by Blassie "D-Von...get the table." LOL.

6) Christian/Goldberg cage match...How many times did they say People's chair in that segment? Nice match, and a nice first true bladejob (in my memory) by Christian.

7) Mandatory arena shot to a look at the Vet...look at it because by November...it is gone.
Flair/Hurricane...Fun match...That is the last person I want to see to have his underwear down. Also, Ric, how many times do I have to tell you, don't go to the top turnbuckle. The same thing happens every time. We got that, the Flair Flop, but not the Flair Flip, so it was not complete. Flair wins, but Mr. Big Nose has to get into the action after the match just to have his music played after pedigreeing 'Cane.

8) Steiner/Test/Goldust vs French Guys/Nowinski...Boring, don't care about any of them inside the ring...just outside the ring. Hey, I'm a single guy in my upper 20's.

9) Judgement Day card rundown...will have predicts, but won't watch.

10) Trish/Victoria...A Victoria match is not official until my dad says, "I like this song." Probably the best since Gangrel. Probably the match of the night, and I normally don't care about divas matches. Anyway, about the 4-way at JD, are they the only 4 that can wrestle? We need more divas please.

11) Jericho/Nash...ZZZZZZZ...Boring match...Nash/HBK stands tall at the end w/belt, which likely means that HHH will win at the PPV.

To close, I know there are some don't like the separate PPV's (4 Raw/4 SD/4 combined), I like it for this point of view. Most of the time, one show will have 2 months to have a polished storyline, instead of one that has been rushed within 2 weeks. Also, the midcard gets a chance to shine on the PPV scene.

That is it, I'll catch up on Smackdown from last week and have my opinions on SD on Thursday.
Ubermonkeys
Frankfurter



Since: 2.1.02
From: Michigan

Since last post: 4830 days
Last activity: 4704 days

#18 Posted on
Where does the humilating Flair thing come from?

If you're referring to his ass, I've read in interviews in more than one place with different people that Flair "gets off on it" which is why we've seen that happen to him so many times over the years.


---
StampedeFan23
Morcilla




Since: 12.1.02
From: BC, Canada

Since last post: 3364 days
Last activity: 2900 days

#19 Posted on
I decided to try a drinking game with the Nash/Jericho match. I took a drink every time Nash flipped or touched his hair. If I had been drinking something alcoholic (I was drinking apple juice), I'd have been under the table.


---

Are you ready for Mahkan-mania to run wild all over you?

I mark for Molly Holly and Lance Storm.
shea
Bockwurst



Since: 1.2.02
From: Brooklyn NY

Since last post: 5312 days
Last activity: 5198 days

#20 Posted on | Instant Rating: 4.74
Originally posted by The Sham

---

Why does Test have a problem with La Resistance?

---


That's what I'm trying to figure out. I mean, wasn't too long ago Test was one of the Un-Americans, n'est-ce pas? I mean, the dude IS Canadian, non? Friggin' stupid writers.

Something tells me we're gonna be looking at one of the lowest PPV buyrates in quite some time.
Pages: 1 2 3 4 Next