Reverend J Shaft
Toulouse




Since: 25.6.03
From: Home of The Big House

Since last post: 15 days
Last activity: 5 days

#1 Posted on | Instant Rating: 1.51
I own a Nintendo Wii but I'm looking for a more serious gaming console. Just wondering what the Ws thought about each. A couple things: I DON'T currently have a Blu-ray, I don't play many fighting games and I probably won't be doing much online gaming (though I would still want to go online for downloadables and stuff).

Which one would you recommend: PS3 or XBox360?
Promote this thread!
StingArmy
Andouille



Since: 3.5.03
From: Georgia bred, you can tell by my Hawk jersey

Since last post: 1093 days
Last activity: 197 days

#2 Posted on | Instant Rating: 5.35
NOTE: I currently own only a PS3 but in the past I have also owned a 360 and a Wii.

Before the throngs of non-PS3 owners jump in here and mention how they don't care about Blu Ray and don't see themselves caring about it in the near future, I would like to throw in my 2 cents and say that Blu Ray movies are far, far, FAR superior to DVD movies.

My PS3 is usually connected to a 720p projector, and depending on where I am living (and, thus, the amount of space I have to set up my projector) my projected image has been as big as 185 inches and as small as 27 inches. It is currently at 85 inches and the image and sound quality is mind-boggling better than regular ol' DVD. However, even when my screen size was down around 27 inches, the picture was still much better. What's more, if you connect a PS3 to your TV/projector with an HDMI cable, it will upconvert your DVDs and THEY will look much better too. I think Blu Ray is a huge selling point and I am disappointed when I see people dismiss it so casually.

Anyway, as far as gaming goes, the PS3 library seems to be getting better and almost catching up to the 360. Granted, that's just another way of saying the PS3 library isn't as good as the 360 library, but the gap these days isn't as big as it was, say, a year ago. I am very unhappy that I don't get any new Grand Theft Auto goodies for my PS3, but I think that's the only 360 exclusive that I personally felt like I missed out on.

I think most people feel Xbox Live is the superior online service, but I'll take my 100% completely free PlayStation Network service and be happy with that.

- StingArmy
Zeruel
Thirty Millionth Hit
Moderator



Since: 2.1.02
From: The Silver Spring in the Land of Mary.

Since last post: 642 days
Last activity: 584 days

#3 Posted on | Instant Rating: 4.05
Originally posted by StingArmy

---


I think most people feel Xbox Live is the superior online service, but I'll take my 100% completely free PlayStation Network service and be happy with that.


---


Yeah, if you're a casual on-line gamer who only goes online for downloads/updates, you don't want to pay the $65 yearly fee (unless it's more now) for the right to play your games online.


---
-- 2006 Time magazine Person of the Year --


-- July 2009 Ordained Reverend --
KJames199
Scrapple
Moderator



Since: 10.12.01
From: #yqr

Since last post: 7 days
Last activity: 3 hours

#4 Posted on | Instant Rating: 7.06
I have both a PS3 and a 360, and as a pure gaming system, I find the 360 wins hands-down:
- Sony PS3 and new Sony TV had issues interoperating until I did some HDMI handshaking procedure; had no such issues with the 360.
- Had a stretch where the PS3 would not recognize game discs; a search online determined this was due to corrupt system files, so I had to get into the hidden recovery menu to replace the problem files. Had no apparent data loss, luckily.
- PS3 controller seems to need charging all the time; I am a fan of being able to insert replacement batteries as needed.
- PS3 seems to have more patches, larger patches, more updates, larger updates, and for a lot of them, cannot run the patches or updates in the background - and then once you're "done," it makes you wait while they're being installed. It feels as though they don't want to be honest about how much time this is all going to take. And downloads seem to go more quickly with the 360.
- I find the 360 interface to be simpler.
- 360 offers free trials of all downloadable Xbox Live Arcade games; PS3 only has trials for some downloadable games.

As far as game selection goes, it's kind of a wash. Each system has a few fun exclusives (see: PS3 and 360 and check the "exclusive" columns) and depending on your preferences, that might be enough to make up your mind one way or the other. I do like having the PS3 for LittleBigPlanet and Katamari Forever (when it will recognize the discs, grumble grumble).

Having a Blu-Ray player is nice, and the Sony online service is free, so those are two points in favour of the PS3. Though if you're not going to be playing online, then getting the paid Xbox gold membership is really pretty pointless.

The PS3 has Home; the 360 doesn't have anything like that. Not sure which side is the winner in that argument.


---

JK: LJ, FB, T
Big G
Frankfurter



Since: 21.8.03
From: the people who brought you Steel Magnolias....

Since last post: 1 day
Last activity: 8 hours

#5 Posted on | Instant Rating: 6.20
Originally posted by KJames199

---


- 360 offers free trials of all downloadable Xbox Live Arcade games; PS3 only has trials for some downloadable games.


---


Don't forget Xbox Live Indy Games, where everything also has free trials and purchases start at 80 points (appr $1USD)

Support your local independent game developer!


Mike Zeidler
Pepperoni



Since: 27.6.02

Since last post: 1651 days
Last activity: 304 days

#6 Posted on | Instant Rating: 5.85
The 360 also has the dreaded RROD, while the PS3 has the much less common total optical drive failure. The unoffical statistics of the guy at the UPS store where I mailed my PS3 put it at about 20 360s for every PS3.


---

"Tattoos are the mullets of the aughts." - Mike Naimark
wmatistic
Andouille



Since: 2.2.04
From: Austin, TX

Since last post: 698 days
Last activity: 582 days

#7 Posted on | Instant Rating: 3.08
From what I've read, the RROD problem isn't anywhere near the issue it was if you buy the newer models.

At this point they are about equal I'd say. You'll probably be happy with either. Though I will say I can't see near as big a difference between blu Ray and DVD as some apparently.
Reverend J Shaft
Toulouse




Since: 25.6.03
From: Home of The Big House

Since last post: 15 days
Last activity: 5 days

#8 Posted on | Instant Rating: 1.51
Thanks for all the advice guys. That $65 fee for the Xbox online service is a killer. I think I'm leaning towards a PS3 - Blu-ray, free online membership, most of the same titles and I saw Netflix streaming will be available soon for PS3, too.
Leroy
Boudin blanc



Since: 7.2.02

Since last post: 1208 days
Last activity: 1208 days

#9 Posted on | Instant Rating: 6.33
Originally posted by Reverend J Shaft

---

...I saw Netflix streaming will be available soon for PS3, too.

---


It's is available now. I received my Netflix streaming disk last Friday - I just haven't had a chance to give it a try.


---
Who likes the little little duckies in the pond? I do, I do, I do, a chicka-quack quack.
Torchslasher
Knackwurst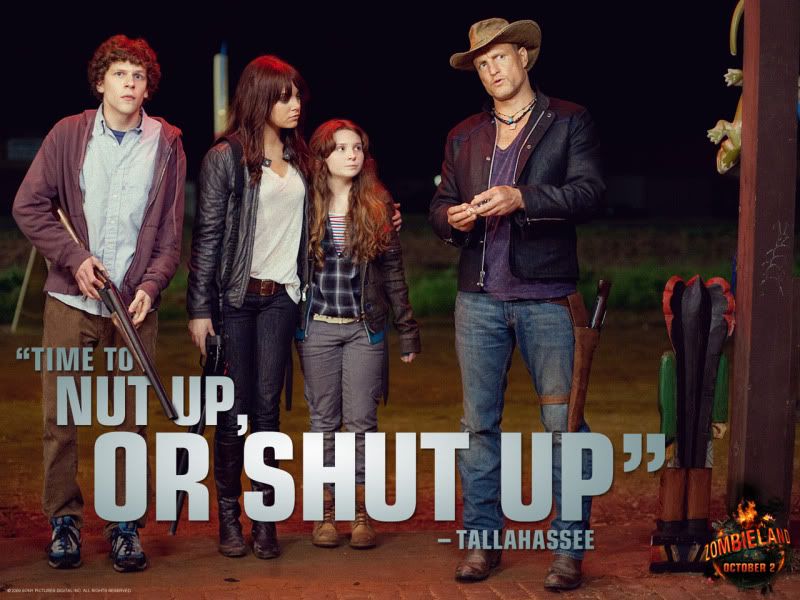 Since: 17.1.02
From: New F'n Jersey

Since last post: 148 days
Last activity: 89 days

#10 Posted on | Instant Rating: 3.87
I will say that I am playing many more PS3 games than 360, and most of the games I like come out for both (not always though). The Blu-Ray feature is nice too, and I don't even have the setup that Mr. StingArmy has. So if you really don't care about online (I was addicted to it for Halo 3 and such, but haven't come back since), I think you are better off with the PS3. Plus...Uncharted 2 owns.


---

"Put on your helmets, we'll be reaching speeds of 3!"
"It was nice of you to give that dead woman another chance."
"All right, look alive everybody...oh sorry Susan."- MST3K: Space Mutiny
Click Here (myspace.com)
The King of Keith
Lap cheong



Since: 4.11.02
From: Winchester, VA

Since last post: 1530 days
Last activity: 1529 days

#11 Posted on | Instant Rating: 3.97
As a new owner of a PS3 I must say that I love it. The exclusive games for it are so much better. Metal Gear Solid 4, Uncharted, Little Big Planet, and The Show are all outstanding. Plus there are a lot of high quality games for purchase on the PS Network. I don't see myself playing much 360 anymore except for Rock Band and Beatles Rock Band.


---

Am I in Horseville? Because I'm hearing nothing but naysayers!