vsp
Andouille



Since: 3.1.02
From: Philly

Since last post: 2711 days
Last activity: 433 days

#1 Posted on 22.1.03 1307.27 | Instant Rating: 0.00
I bought my PS2 last Thanksgiving, and went a year without buying an RPG for it (unless you count Monster Rancher 3, which I don't). Since Xmas, I've been stocking up to a point where I may play little ELSE this year.

Quick capsule points:

Legaia 2: Duel Saga -- This one disappointed me a bit, although I did enjoy playing it. I loved the first one, and this game improved upon it in several ways (including a cool item/weapon/armor customization system akin to Star Ocean 2's), so what's the problem? It's short, it's quite easy (there was exactly one battle that frustrated me, and it was in the first two hours), its optional characters are EXTREMELY optional, and its plot runs the gamut from A to B. Worth playing, but look for it at less than fifty bucks.

Wild Arms 3 -- I'm about halfway through this and enjoying it immensely. The combat system is a bit funky, but it becomes much more manageable once you accumulate a few levels and figure out how to stock up on healing items. The characters are well-rounded, you develop nice rivalries with both the villains and a fellow group of Drifters, and the villains are more than just piles of hit points to plow through. Good stuff, and I look forward to finishing this. (My local Target had it at $29.99 -- check yours, you might get lucky.)

Kingdom Hearts -- I found this on sale at CompUSA for $39.99, so I took the plunge; I'm saving it for when I'm done with WA3. Other than some camera issues, I've heard nothing but good about this title.

Wizardry: Tale of the Forsaken Land -- AW YEAH. I finally found this for less than full price at FYE, of all places (used for $19.99). If you're over 25 and owned an Apple or a C-64, the name "Wizardry" may be all I need to say; if you're younger, and not familiar with crunchy old-school mid-80's RPG goodness, you are excused. (Back then, we didn't HAVE fancy Final Fantasies with big flashy cutscenes and graphics and action figures. We had Wizardry and we had Ultima and we LIKED IT, by cracky.)

Suikoden III: I might pick this up when I'm done with the four above... but I had very bad experiences with the first Suikoden, so despite many good reviews I've seen for this, I'm wary. So I might even hold off until after I've tried...

Jade Cocoon 2: An old sleeper that has me curious. I've put in sufficient hours on the Monster Rancher series that games like this involving monster breeding are tempting. (Note: "monster breeding" does not equal "gotta catch 'em all.")

And by the time I get through all of those, it'll FINALLY be time for Star Ocean: Till The End of Time. The folks at Enix confirmed that EB is on crack, and EB's projected ship date of 3/15 is at least 6-9 months too optimistic.

Thoughts?



---

"Ah, the old exploding-beartrap-in-the-ass trick." -- Goemon Ishikawa

Promote this thread!
astrobstrd
Bockwurst



Since: 13.3.02
From: Loveland, OH

Since last post: 2258 days
Last activity: 2225 days


AIM:
#2 Posted on 22.1.03 1710.43
No FF X? It's one of the best of the series. My only complaint is that Tidus is a little unbelievable as a bad-ass.

Suikoden 3 is crazy good.

If you are into battle heavy RPG's, try Grandia Xtreme.

FFX > Suikoden 3 > Kingdom Hearts > Wild Arms 3 > Grandia Extreme.

Not only will you have SO by then, you'll have Xenogears 2.




---

Ph-nglui mgwl'nafh Cthulhu R'lyeh wgah'nagl fhtagn
Bongo P. Michinoku
Italian



Since: 31.8.02
From: VanCan

Since last post: 3492 days
Last activity: 3290 days


ICQ:
#3 Posted on 22.1.03 2014.15
Grandia 2 was also ported to PS2 sometime last year. Not as good as the original DC version, I hear.

What were your problems with the first Suikoden?


---
Vancouver: 28-14-5-0.
Shem the Penman
Toulouse



Since: 16.1.02
From: The Off-Center of the Universe (aka Philadelphia)

Since last post: 285 days
Last activity: 159 days

#4 Posted on 22.1.03 2143.29
I seem to recall reading somewhere that Skies of Arcadia is also going to make the jump from Dreamcast to PS2. Unless they completely screw it up, it should be worth checking out.

Cool to hear that Wild Arms 3 is decent, as I've been thinking of getting it.


---

Aserje ja de je de jebe tude jebere sebiunouba majabi an de bugui an de buididipi!
vsp
Andouille



Since: 3.1.02
From: Philly

Since last post: 2711 days
Last activity: 433 days

#5 Posted on 22.1.03 2209.24 | Instant Rating: 0.00
In reverse order:

Skies of Arcadia is a GameCube exclusive. They had plans for a PS2 port, but it got canned. Alas, but I have a Dreamcast and can enjoy it there.

The first Suikoden drove me NUTS in three ways. The first was its incredibly annoying questions, where it would ask "A or B?", refuse to accept any answer BUT A and keep repeating the question until you selected A. That's just bad writing. #2 was that the "108 Stars" thing was highly overrated, because not only were a good half of them generally useless, but there was no reason to use anyone BUT your favorite party (except in specific storyline circumstances where character X was required, after which you could go right back to your standard six). The third was that EVEN WHEN FOLLOWING A WALKTHROUGH, I played through it twice and never got all 108 to see the slightly-different ending. Once I had all 108 RIGHT THERE, but I'd missed one conversation with the female general and that screwed it up; the second time, some flag had been set and it was too late to have Mathiu start sending letters necessary to obtain one character. At that point, with all those hours wasted AGAIN, I nearly smashed the disc.

No FFX. I played FFVII, thought it was highly overrated, and have stayed away from its big-budget successors ever since. If I want a FF game, I'll play #1, #5 or Tactics.



---

"Ah, the old exploding-beartrap-in-the-ass trick." -- Goemon Ishikawa

astrobstrd
Bockwurst



Since: 13.3.02
From: Loveland, OH

Since last post: 2258 days
Last activity: 2225 days


AIM:
#6 Posted on 22.1.03 2336.26
vsp, I can understand your frustration with VII. The story was quite a bit of a mess and unless you fought Ruby and Emerald, the game was a little on the easy side (I still enjoyed it, it's just about square in the middle on my FF scale (Tactics, 4, 10, 9, 6, 7, 5, 1, big drop, 8, MQ)) X scales in difficulty though, as bosses become tougher as you do. The characters are great (with the exception of Tidus, and even he doesn't suck as much as Cloud and Squall did), and the battle and XP system are so simple and great I'm surprised no one did them before. If you can beat even half of the monsters in the Monster Arena, consider yourself beastly.

Suikoden 3 forces you to develop more of your party. There are 6 main characters and each of them has supporting players and multiple chapters that intertwine. There are fairly useless characters, but many of them are worth taking out just to see their humorous attacks.


---

Ph-nglui mgwl'nafh Cthulhu R'lyeh wgah'nagl fhtagn
ekedolphin
Scrapple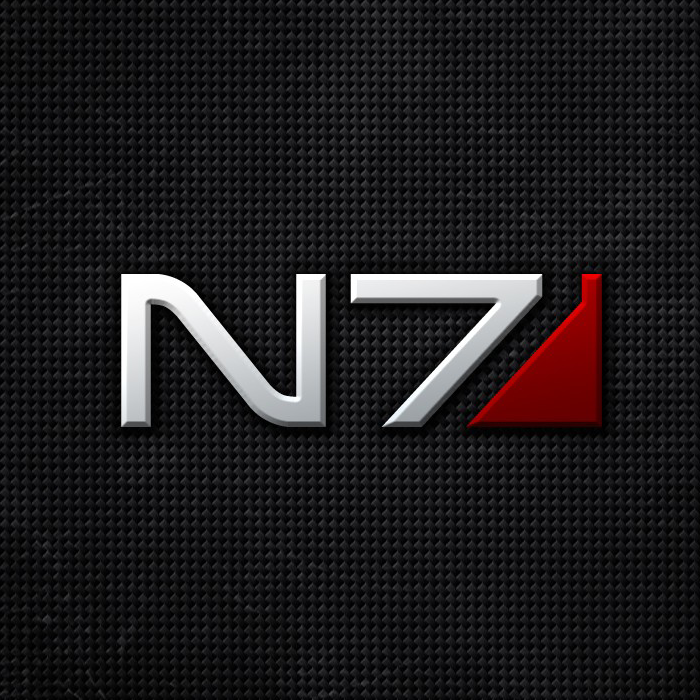 Since: 12.1.02
From: Indianapolis, IN; now residing in Suffolk, VA

Since last post: 1 day
Last activity: 5 hours

#7 Posted on 23.1.03 0246.24 | Instant Rating: 4.52
With all due respect, vsp... if you don't have Final Fantasy X, and refuse to even play Final Fantasy X, then you're the one who's missing out, my man. I'd say it's worth at
least
a rental. Heck, I can even tell you how to get it cheap... Blockbuster's got a video game rental sale going on right now... two games for $8.99.
The only two Final Fantasy games I've played so far are IX and X, and I love both of 'em, even though IX in particular seems to get a bad rap for God knows why.
---
Hello! My name is Torrie Wilson. You killed my father, prepare to die!
Two-Time, Two-Time Randomly Selected Wiener of the Day, 5/27/02 and 7/3/02
Certified RFMC Member-- Ask To See My Credentials!
vsp
Andouille



Since: 3.1.02
From: Philly

Since last post: 2711 days
Last activity: 433 days

#8 Posted on 23.1.03 0914.56 | Instant Rating: 0.00
Don't get me wrong, I've heard things about X and (to a lesser extent) IX that sounded good -- finally, a little substance to go with the shiny graphics. I just have a lot of RPGs in mind that sound more promising to me.

As far as Squaresoft RPGs go, my preferences (among those I've played) go something like this, in decreasing order:

FF Tactics (AWESOME, as long as you refrained from developing Calculators, which immensely imbalanced the game)
Chrono Trigger (best pure RPG they've done to date)
FF V (the basis for Tactics, wedged into a more typical RPG system)
FF I (the granddaddy of 'em all -- played the hell out of this as a teenager)
Tobal 2's Quest Mode (not technically a true RPG, but close enough to mention; immense fun)
Chocobo's Dungeon 2 (YES -- screw all of you. I like random-dungeon Roguelike adventures, and this wasn't nearly as bad as many make it out to be.)
Chrono Cross (not nearly as good as CT, full of superfluous characters, but still enjoyable)
FF VI (a step up in graphics and presentation, admittedly fun to play, but FAR too easy; Kefka was an annoyance, not an Ubervillain, and Gau may be the worst RPG character of all time. More ambitious than successful)
Threads of Fate (generic Action RPG, though Mint was a nifty character concept)
FF VII (again, a big advance in graphics, but the Materia system was even MORE broken than the Espers of VI; by the midway point, I was going through the motions in boredom just to see what the ending would be. Sephiroth didn't impress me any more than Kefka did.)
Secret of Mana (an exercise in tedium)

Note that even FF VII wasn't BAD per se... just nowhere near deserving of its hype and glowing reviews, IMHO.

(edited by vsp on 23.1.03 0715)

---

"Ah, the old exploding-beartrap-in-the-ass trick." -- Goemon Ishikawa

Bongo P. Michinoku
Italian



Since: 31.8.02
From: VanCan

Since last post: 3492 days
Last activity: 3290 days


ICQ:
#9 Posted on 25.1.03 0016.22
Man, I'm not having any of those problems with Suikoden. You should play Suikoden II sometime, it's a much better game in general.

I had a Skies replay going that I should really get back to.


---
Vancouver: 28-14-5-0.
VideoGameCentral
Loukanika



Since: 28.1.03
From: Howard Beach, NY

Since last post: 3963 days
Last activity: 3963 days

#10 Posted on 28.1.03 1930.01
I played Wizardry all the way thru. A masterpiece of the old block dungeon RPGs. And an ending that twists your head! I'm still depressed after what I found out at the end of that game. Just plain freaky...


---

VideoGameCentral.com
buying, selling, trading gamepost