Gugs
Bierwurst



Since: 9.7.02
From: Sleep (That's where I'm a viking)

Since last post: 1854 days
Last activity: 983 days

#1 Posted on
The following post expresses the opinions of a raving Jerichoholic. He is biased, opinionated and bitter. You have been warned.

Yeah, that's right. High school prom. Not even my senior prom. Hell, my junior prom isn't until next year, for crying out loud! But still, I'm curious. I've seen a tape of the junior prom from this past Friday, and it seems to be fast dancing and basically stuff that popular people would like, with a slow dance or two for tradition. Here are my questions.

Are they all like that? Or is it just that small towns near Boston are drinking funny water?

Should I even bother to go, assuming that I can even get a date? I'm not all that good looking.

Is it worth paying all my class dues (about $150), buying/renting a tux (no clue) and buying one or two tickets ($40 per this year)?

And, if it is, would it still be worth it if I had to go alone?

Thanks for the feedback, and not the jokes about the fact that most of you are twice (or three times) my age.


---

The preceding post expressed the opinions of a raving Jerichoholic. He was biased, opinionated and bitter. You were warned.

As of Monday, May 9 at 1:14 PM, the Boston Red Sox' Magic Number to clinch the AL East is 135. A combination of 135 Red Sox wins and New York Yankees losses will guarantee the AL East for the Boston Red Sox.
Promote this thread!
Mr. Boffo
Scrapple



Since: 24.3.02
From: Oshkosh, WI

Since last post: 1788 days
Last activity: 1749 days

#2 Posted on | Instant Rating: 2.44
I'd say no. Of course, I never went to a prom (did go to homecoming one year), so I may be biased. If you have a girlfriend, though, you might as well. If you have to find someone to ask (or go alone), I say 'What's the point?' But again, I must point out that I am an anti-sociable cretin.


---

NOTE: The above post makes no sense. We apologize for the inconvenience.
krakken2000
Kishke



Since: 31.10.02
From: seattle

Since last post: 3337 days
Last activity: 3064 days

#3 Posted on | Instant Rating: 4.36
Are you even allowed to go to Prom if you aren't a junior/senior?

When I was in school you couldn't attend prom until you were of the upper classes (unless you were the date of a senior or junior)

But times do change...

I say wait until your Junior year.


---

Flaming Box of Stuff returns to Seattle! Friday and Saturday nights at 11pm at the Northwest Actor's Studio (1100 East Pike, Capitol Hill) April 18 through May 3.

visit www.flamingboxofstuff.com for more info.
bubblesthechimp
Boudin rouge



Since: 22.3.02
From: Weymouth, Ma

Since last post: 1071 days
Last activity: 945 days

#4 Posted on
My Senior prom pretty much went that way. So it just might be something about the water. Us guys pretty much stripped down to beaters because of the heat. (The chicks went ultra revealing to start with) Before heading to whatever afterparty or hotel room fit your taste.

Honestly though Senior prom is the only one thats worth anything memorable. If they expect you to unload a shitoad of money for anything but senior prom i'd just forget about it. Junior prom is a cute little formality if your involved in a "serious" relationship. I barely made my junior prom and that was only under threats of death from my girlfriend at the time.


---

"i dont know what it is or what it could be but i get a woody when these pussies try to push me thinkin they gonna put me in a position to pickle me y'all tickle me pink i think i'd just rather have Pink Tickle Me"
Biggie, 50 Cent, Eminem "The Realest" (RemiX)
Big Bad
Scrapple



Since: 4.1.02
From: Dorchester, Ontario

Since last post: 2 days
Last activity: 6 hours

#5 Posted on | Instant Rating: 5.54
Oh, just go. It'll be fun. Unlike most people, I enjoyed my high school social functions, despite my being somewhat of a wallflower. Worst case scenario is you get a funny anecdote for the rest of your life.


---

Over 1200 posts and still never a Wiener of the Day!

Really, if they told you that SARS was being pumped through the ventilation system into every theatre in which this was being shown, would you be any less likely to go see it?-- review of 'Daddy Day Care' at fametracker.com
ges7184
Lap cheong



Since: 7.1.02
From: Birmingham, AL

Since last post: 71 days
Last activity: 59 days

#6 Posted on
My high school prom, people show up, they do this introduction thing for the seniors and their dates, play the first song that seniors and their dates dance to, then 90% of the people (including seniors) just leave and go to the after-prom party.

Given that, from my experience, I would say it's not worth it. I only went to mine because I gave in to peer pressure, to the whole idea that this was something you had to do as a high school senior. Then it even sucked worse than I even imagined (I thought people would, you know, actually stay for a while). If I had to do it over again, I would have just went to the after prom party, where most of what you could legitimately call an event actually occurred, and saved the money on the stupid tux.

But the milage on your prom my vary.
Pool-Boy
Lap cheong



Since: 1.8.02
From: Huntington Beach, CA

Since last post: 2652 days
Last activity: 52 days


ICQ:
#7 Posted on
Eh- prom is really a waste, unless you have a girlfriend who absolutly demands that you go. Not only do you have the ridiculous ticket costs, there are all of the "extras" that go along with it. Personally, when I was in high school, there were dozens of other things I would rather spend the money on.

And, as the years pass... you will grow to realize that "Prom" was really kind of worthless after all.

I say if you have a choice (in otherwords... no girlfriend who wants to go)... skip it. It is not really worth it....


---
Still on the Shelf #7
DrewDewce
Bratwurst



Since: 2.1.02
From: The Derby City

Since last post: 75 days
Last activity: 52 days

#8 Posted on | Instant Rating: 6.75
If you're torn enough to ask people's opinions on whether you should go or not, then you probably should since you'll likely regret not going later in life.

I did the senior prom and was glad I did. Of course, the brontosaurus burgers we had were a little dirty from the car falling over . . .


---

"You have the right to suffer. You have the right to feel pain. If you wish to have an attorney present, I'll hurt him too!" - The Big Bossman
Ubermonkeys
Frankfurter



Since: 2.1.02
From: Michigan

Since last post: 4855 days
Last activity: 4729 days

#9 Posted on
Gugs endearingly said:

I'm not all that good looking.

I skipped all high school functions, as I was alone the whole time and didn't really feel that paying money to stand around by myself not talking to anybody would be worth it. Never even crossed my mind.

If that doesn't matter to you, look at how much money it is. I'm an admitted bum, but $190 plus a tuxedo seems like a bit much for a night alone.


If you can get a date though, I'd say... why not.


---
Whitebacon
Banger



Since: 12.1.02
From: Fresno, CA

Since last post: 44 days
Last activity: 1 day


ICQ:
#10 Posted on
I went with a good friend my junior year and had a blast. My senior year I went with a friend again, but didn't have as much fun. Our two circles didn't mix too much, and being the nice guy that I am, we hung out with her group that night.


---

The WWE (Caution: May Contain Wrestling-Like Substance)
Go Redroom (goredroom.com)
]



The Beast is dead...Long Live the Beast.

ScreamingHeadGuy
Frankfurter



Since: 1.2.02
From: Appleton, WI

Since last post: 2085 days
Last activity: 2085 days

#11 Posted on
If you don't already have a significant other or some other pressing reason why you should go, then no. Maybe your junior or senior year, but not this year.


---
Fashion Reporter Extraordinare

Wisdom is learning from one's mistakes.
Greater wisdom is learning from the mistakes of others.
Dagent913
Bockwurst



Since: 18.11.02
From: Strong Island

Since last post: 5009 days
Last activity: 4540 days

#12 Posted on
I only went to my junior prom because I was the photographer for the school newspaper, and was expected to take pictures. I snapped a couple pictures and left. Senior year, I only went because of what my friends and I had planned for afterwards, which couldn't happen unless I went to the stupid thing. Unfortunately, I still had to go through the process of getting a tux, pitching in for the limo, etc. I did, however, hook up with my friend's date at the prom, and a few weeks later....well, that's a little too much info for you guys. ;-)

Anyway, other than that little bit of fun, not much happened at the prom itself. I would much rather have just done the "after-party" stuff and let it not be in any way prom-related.


---

What if your grandfather was a kazoo?







Take the "Which Marvel Comics Hero are you" quiz!
spf
Scrapple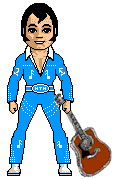 Since: 2.1.02
From: The Las Vegas of Canada

Since last post: 962 days
Last activity: 382 days

#13 Posted on
If you have some friends who aren't going to prom either just hang out with them, and then crash some post-prom parties or throw your own. I went out for steaks and pool with a bunch of my friends who didn't feel like burning $300 on an overpriced evening of bad music and uncomfortable clothing.


---
and maybe I should open up my sensitive side/but really, the sensitive side sucks./I've been there./You can only imagine the kinds of sweaters they make you wear.


NWA:TNA - Sorry about the brainfart.
Ana Ng
Blutwurst



Since: 6.8.02
From: Naples, FL, USA

Since last post: 5173 days
Last activity: 4747 days

#14 Posted on
I'd say go ahead, if you have the money.

Money is a big issue. Prom is REALLY expensive. But if the cash isn't a problem, you might as well.

I'm telling you right now, though, it's not that exciting. The music usually sucks riteously (they played the macarena FOUR times at mine), and if you or your date aren't into dancing, it can be kinda dull. My date refused to dance even once, and I ended up doing the time warp with my friend Jessica. But it wasn't bad. And I can say I did it, and not have any regrets. I might have had one or two if I hadn't gone, and I hated high school tremendously. There isn't much nostalgia in it for me to think of, but it was fun to get all prettied up and whatnot.


---

Think Happy Kurt Angle Thoughts.
Brian P. Dermody
Liverwurst
Moderator



Since: 20.9.02
From: New York, NY

Since last post: 2274 days
Last activity: 1696 days

#15 Posted on
It *is* in the water, BTW.

I had a fine time at my prom. It was pretty lame, but all the hot girls who wouldn't talk to me looked extra hot.
What was funny though is there were five guys I used to hang with in high school. Three of us went to the prom, none of us got any action (flying in the face of every movie we'd seen about prom nights).

But our buddies who skipped it went to Riverside instead (now Six Flags New England), thinking it was only an hour and a half, it'd be cheaper than prom, and at least they'd get a couple good rides *rimshot*. They never made it. They got two flat tires and one of their dads had to come get them.

That said, any idiot looks halfway decent in a tux. So, what the hell.


---

Modern Humorist

And if Scott Keith can plug his book, then I can plug mine.
vsp
Andouille



Since: 3.1.02
From: Philly

Since last post: 4370 days
Last activity: 625 days

#16 Posted on | Instant Rating: 0.00
It ain't worth it.

Add it up: $150 for the dues, $80 for two tickets, probably at least another $70 for the tux. Throw in money for a corsage and other niceties as well, and you're already up over $300.

Three hundred bucks to go to _a_ prom (not even the "big" senior prom that's supposed to be all meaningful and stuff), bringing along _a_ date (not someone you're in a relationship with), and spending an evening with the same yahoos you see in school every day, just with fancier clothes and some music of questionable origin in the background.

Now, I ask you -- what else could you do with $300 that might be more fun than that? If you can't think of anything, go back to the top of this post and try again.


My advice: find someone female who seems interesting and ask her out. Say something like "I was thinking about the prom, but we both have a couple of proms ahead of us. Would you like to go out that night with me?" Hint that you'd rather spend your money treating someone you like who's (sweet/pretty/interesting/insert flattering adjectives here) than handing it over to the school. If you're anxious about a one-on-one date, get some friends together, plan some kind of night out, and invite her to THAT -- less pressure, same opportunity to get to know her better.

And if that doesn't work out, stay at home and whack it like a wild monkey, secure in the knowledge that you're smarter than the guys who are spending $300 and have a good chance of winding up blue-balled at the end of the evening.
---

"You may be wondering why I have been making so many references lately to Fox News. The reason is that it is now my cable news network of choice -- because if Iím going to watch the news and be lied to, I want it to be ridiculously obvious that I am being lied to." -- Center for an Informed America, Newsletter #34
pieman
As young as
he feels



Since: 11.12.01
From: China, Maine

Since last post: 1 day
Last activity: 15 hours


ICQ:
#17 Posted on | Instant Rating: 8.21
Originally posted by DrewDewce

---

Of course, the brontosaurus burgers we had were a little dirty from the car falling over . . .

---


Yeah, my date and I were in the next rock-car over and his brontoburgers were pretty damned dirty.


---

He's Rolie Polie Olie - and in his world of curves and curls, he's the swellest kid around.
TheCow
Landjager



Since: 3.1.02
From: Knoxville, TN

Since last post: 3786 days
Last activity: 3786 days

#18 Posted on
I'd definately say go.

That being said, DON'T go this year. I went to prom when I was both a juinor and senior (my juinor year, I went with my girlfriend at the time, who wasn't going to miss her senior prom). I'll be honest; the prom I went to as a junior completely sucked. That was probably because I didn't know much of anyone there, but still.

Senior prom was a different story - even if it was with my ex (which, in its own way, made it more fun). Of course, everything leading up to it blew, but that's another issue for another time (contact me somewhere else if you really want to know...). Sure, that one cost about $300, but it was worth it. Don't go if you don't dance, though, because otherwise, it's not going to be any fun for you. If dancing in front of a bunch of people creeps you out, remember that most of them will be drunk, and probably dancing even worse than you. So it could be worse.
---


Which Neglected Mario Character Are You?
J. Kyle
Banger



Since: 21.2.02
From: The Land of Aloha

Since last post: 27 days
Last activity: 2 days

#19 Posted on | Instant Rating: 4.56
X-E's co-Worst Poster of all time!
Jkyle.com says:
Conversation a month before my senior prom

Dad:You going to prom?

Me:Can't I just have the 300 bucks it would cost for video games? Hey, where you goin?

The moral is, if you're half as antisocial as most of the posters in this thread AND don't have a date skip it or you'll end up like I did at my junior prom: standing around feeling bored.


---

"Man shouldn't have to live by carbohydrates alone; complex or otherwise" David Lucas as Spike Spiegal
Hey Burkett, quit friggin appologizin fer bein a Whedon mark.

11/04/02 Bastard of the Day
(Still waiting for the Hyatte/Scotsman Feud)
vsp
Andouille



Since: 3.1.02
From: Philly

Since last post: 4370 days
Last activity: 625 days

#20 Posted on | Instant Rating: 0.00
Okay, rant time:

"American Pie" aside, The Prom is not some mystical life-changing rite-of-passage that solidifies bonds between boyfriends and girlfriends, is a guaranteed good time, is a do-it-or-you'll-forever-regret-it event or ensures nookie. It's a high school dance with fancy costumes that isn't (usually) held in the school gym or cafeteria -- nothing more, nothing less.

The same people you go to school with will be there, and there won't be some magical fog hanging over the room that will make all the popular people and non-conformists come together in a big school-spirit group hug. Assholes will still be assholes -- just probably a bit drunker than they are in classes. Cliques will be in full effect. Whoever chooses the music (be it a DJ or a band) is bound to piss off a certain percentage of those attending with his/her selections.

If you _normally_ go to high school dances (alone), if that's something that you consider to be fun, that's one thing. If that's not your normal modus operandi, but you're thinking of going because you're a high school student, it's a prom and going to proms is What High School Students Traditionally Do, then for sanity's sake, take that $300-400 and buy yourself a PlayStation 2, or throw a party with similarly-minded friends, or go somewhere cool, or do _something_ that you'll get more enjoyment out of. The prom that you pay $300 for won't be that much different than the homecoming dance that you'd pay $6 at the door for.

And if you just want to socialize, get loaded and get laid, that's what Senior Week is for.



---

"You may be wondering why I have been making so many references lately to Fox News. The reason is that it is now my cable news network of choice -- because if Iím going to watch the news and be lied to, I want it to be ridiculously obvious that I am being lied to." -- Center for an Informed America, Newsletter #34
Pages: 1 2 Next