Pro Wrestling Classic Recap
WrestleMania X
It started with a simple trip into Walmart to use the restroom.
My mother and I had just had dinner at IHOP, closing down the joint, and rather than brave the acrid smell of carpet shampoo vapors to make my way to the facilities, we stopped by the nearby Walmart for that purpose.
When I got into the restroom, there was a mechanical problem with the toilet stall, making it impossible to lock. Now, many years ago I was present for a sermon by a disabled woman with multiple sclerosis, and I vividly remember her telling us that we shouldn't use handicapped stalls unless
absolutely necessary,
because for disabled people, such stalls are often the only ones they
can
use. And I was gonna be awhile.
This Walmart has another restroom in the back of the store by the electronics section, so I hurriedly made my way there. (My need was important, but not dangerously critical. I know-- TMI). Pushing on the restroom door, I found it locked. Typical. So, I make my way back towards the front of the store, my eyes quickly glancing over the DVDs on display in case there was something I absolutely "had to have".
Oops.
I think I must have blacked out for about five minutes, because the next thing I knew, I had bought
Satan's Prison: The Anthology of the Elimination Chamber
and
WrestleMania X
and was $20 lighter in the virtual wallet. (Note to those who know my history: I'm being facetious).
Actually, in all seriousness, I carefully considered which WrestleMania to buy. I wanted it to be one that I had never seen in its entirety, and that I knew had great matches. III, VIII, X and XIV were all in the running. (Thanks to Walmart's offer of "any" free WrestleMania event on Vudu with the purchase of each disc, I also now have XIV and XV on digital-copy. Also, by "any" free WrestleMania event, what they
really
meant was, "Any WrestleMania event that doesn't feature The Guy Whose Name Must Not Be Mentioned". How fortunate for Walmart that WrestleMania 2000 was the 16th edition).
But I digress. WrestleMania X was the one I chose to go with, because of Bret/Owen, the ladder match, and two WWF Title matches. Plus I honestly didn't remember the details of Luger vs. Yokozuna, and how Luger didn't walk away as champion.
From a real-life perspective, it's been speculated that the night before WrestleMania, Luger went to a bar and started bragging to people that he was going to win the belt. Word got back to Vinnie Mac, who changed the ending so that Luger would lose by disqualification, and Bret Hart would be the one to defeat Yokozuna at the end of the night.
The claim has been dismissed, however, by Luger himself when asked about that in interviews. Besides which, the resulting story from WM9 to WM10 works better this way, anyway: Hart lost his title due to a screwjob by Mr. Fuji. Hulk Hogan came out to make sure Bret was okay, and Mr. Fuji, feeling on top of the world, challenged Hogan to fight for the title right then and there. Hart told Hogan to go ahead, Hogan won the belt, and then Yokozuna regained the title from Hogan at SummerSlam, putting an end to Hulkamania in the WWF (at least, for the next nine years). Hart has to battle his own brother, and win the Royal Rumble, to get himself back in the picture, and then the end of WM10 (spoiler alert!) shows Hart's moment of redemption.
So, anyway: On to the event itself. Unlike other recaps I've done, and recaps by current recappers on the board, I'm not gonna break it down move-by-move, but just give my overall impressions of each event. I am also not doing this in precise order. I watched the event last night, so I'm recapping what I remember about it.
I hope you like the cheesy synthesized in-house anthem for WrestleMania X, because you're going to be hearing it ALL DAMN NIGHT. Because this is the 10th WrestleMania, in between the matches, Coliseum Video presents a WrestleMania moment from each of the previous nine Showcases of the Immortals. Some are good, if obvious, choices. The battle royal at WM2. There's Hogan v. Andre at WM3. We have Savage defeating "not one, not two, not three, but four" men to become WWF Champion at WM4, in a commentating gag that carried on
way
too long. We've got Warrior defeating Hogan for the WWF Title at WM6, "proving that no one is unbeatable".
But some were pretty weird, like Roddy Piper using a fire extinguisher on Morton Downey Jr. at WM5, and the blindfold match between Jake Roberts and Rick Martel at WM7. And then they had "The Awesome Appearance of The Undertaker" for their WM9 moment, which was just Undertaker walking to the ring. (Granted, WM9 wasn't exactly the company's finest effort). And I don't even
remember
what they chose for WM8-- something involving Ted DiBiase, maybe?
Anyway.
Little Richard starts by singing "America the Beautiful", standing in the middle of the ring while a gospel choir circles the perimeter. In contrast to his introduction as "The Original Wildman of Rock 'n Roll", Richard's solo singing of the first verse is pretty good, calm and peaceful, except for that damn "AH~!" catch thing he does with his voice-- not once, but twice. That singing tic is pretty freaking annoying. I'm not a Little Richard fan; does he
always
do that? The first verse is then repeated in gospel-style with the choir joining him, and I liked that one better. Both times, however, they changed the lyrics from "God shed his grace on thee"-- a request for Him to do so-- to "God
done
shed his grace on thee", an indication that He already has. Didn't care for the lyrical change, either.
"But enough about the music, Eddie. DAMN!" OK.
During the event, we occasionally see segments of "The Presidential Box", in which the WWF honestly tries to convince us that a
bad
Bill Clinton impersonator was the real deal. He professed how great a WWF fan he was, and had interview segments with IRS and Ted DiBiase. Even when a segment was not imminent, they occasionally showed close-ups of the box seating. Yeah, it was pretty stupid. And I know Vince is a lifetime Republican, but honestly, don't waste fans' time with shit like that at WrestleMania. Anyone know the story here?
We see a recap of the events leading up to our first match of the evening, in which Bret "The Hitman" Hart will battle "The Rocket" Owen Hart. For someone used to watching late '90s-and-onward WWF/WWE programming, it's a little jarring to have recap segments that are
narrated,
instead of the superior, unique style WWE currently employs where they let the events, and usually some music, tell the story for you. Still gives one a good baseline for why Bret and Owen are so angry at each other right now: Owen was the sole Hart Family member eliminated at Survivor Series, almost immediately after bumping into Bret, who was standing on the ring apron. Owen left Bret out to dry during a Tag Team Title match against The Quebecers at the Royal Rumble, and afterwards, he "kicked his leg out from under his... leg." (By the way, the WWF didn't show
that
part of his explanation interview in this recap segment, which is a shame. Well, I guess they
did
want him taken seriously, after all).
Bret co-won the Royal Rumble with Lex Luger, meaning both men would get a shot at the WWF Title at WrestleMania. In today's world that would mean a Triple Threat match, but that kind of thing wasn't done in 1994, I guess, because instead we ended up with two distinct WWF Title matches. Luger won a coin toss to earn the first shot at Yokozuna's belt, and to make it fair for whomever came out of that contest (so that they wouldn't be facing a fresh opponent), Bret was required to face Owen to start WrestleMania-- despite Bret's repeated refusal to do battle against his own brother.
What followed was a Match of the Year candidate, in a feud that Pro Wrestling Illustrated would name "Feud of the Year" for 1994. An intense match that was equal parts an excellent technical wrestling contest and a full-on brawl. Owen cracked me up early in the match by celebrating each tiny little victory against Bret (perfoming a counter correctly, or applying an elementary hold) like he had just won the Super Bowl, going "YEAH!" and "I'M THE BEST!" It soon turned serious, though, with dueling Sharpshooters, an Owen tombstone piledriver, and Owen applying the figure-four leglock. An important story of this match was that Owen continued assaulting Bret's knee; he would even gloat, after his victory, that he'd weakened Bret so much that there was no
way
he would be able to defeat Yokozuna for the title.
Apparently the Hair Club for Men was important to pop culture in 1994, at least, important enough that president ("and also a client") Sy Sperling was invited into the ring, to show off his latest customer, Howard Finkel-- wearing an obvious toupee. Um, bravo, sir.
Stay with us, kids, because we're going to have four really bad matches in a row. We start off with Doink and Dink the Clowns in a mixed tag-team match against Bam Bam Bigelow "and his main squeeze" Luna Vachon, who's wearing
quite
revealing pants. From the neck down, she's not a bad-looking woman. This being a mixed-tag, Bam Bam isn't allowed to squash Dink like a grape, but must tag Luna in whenever Doink tags Dink. Because apparently a midget and a woman are about the same thing. Riiight.
When I heard "Pomp and Circumstance", I immediately perked up, looking forward to seeing what "Macho Man" Randy Savage would do. I became a wrestling fan in 1997 at the age of 15, following WCW during the glory days of its battle against the nWo. Diamond Dallas Page quickly became one of my heroes, and I used to
hate
"that sonofabitch Randy Savage". My earliest coherent memory of WCW was DDP in the ring, confronting The Outsiders who were coming down the aisle, and Savage coming up behind Page and hitting him with a spraypaint can.
But I picked up the Macho Man 3-disc set that was released a couple years ago, and thoroughly enjoyed it from front to back. I was also tickled pink when Savage was released as DLC for the WWE '12 video game.
Suffice to say: I thought that after the Dink/Doink "Comedy Hour", business was about to pick up with Savage having a match. First mistake, however: His opponent was Crush, whom I remember most vividly as one of the many D-list members of nWo-Hollywood, though he did a little bit better when paired with Bryan Clarke as KroniK.
Second mistake: This is not a Falls Count Anywhere, first-fall-wins-the-contest match. God, don't I wish that it was. Instead, you must pin your opponent outside the ring, and then they have 60 seconds to get back in the ring and continue the match, or they're declared the loser. The very nature of the stipulations means that it's a complete waste of time to try to pin someone
inside
the ring, because that 60-second interval would clear immediately!
Bottom line: They overstipulated this thing, and those 60-second ring-out periods destroyed this match's heat something FIERCE. Savage tried to sneak-attack Crush during his entrance, only for it to backfire, and after dropping him on the steel guardrail, he pinned Savage within, like, 20 seconds of the match starting. As he tried to make it back to the ring, Savage was hit with the Japanese flag by Mr. Fuji, but still-- barely-- got back inside. Realizing the aforementioned futility of in-ring pinfalls, Savage hit the Flying Elbow on Crush, thought about pinning him, hesitated, rolled him to the outside and pinned him
there.
Mr. Fuji revived Crush in the nick of time by dumping a pitcher of water on his head, and THE SHOW MUST CONTINUE. Finally they brawled into a backstage area, where Savage pinned Crush again, and then hung him upside-down by his ankle from a piece of equipment. Sadly he did
not
choose to then bash his knee repeatedly with a steel chair a la Chavo Guerrero vs. Rey Mysterio, but he simply used that to prevent Crush from getting back in the ring. And mercifully, this match ended.
This was Randy Savage's last WWF pay-per-view appearance as an active competitor.
Alundra Blayze, future WCW Cruiserweight Champion, defended her WWF Women's Championship against Leilani Kai in a match that was so forgettable, I, um, don't remember it. And I watched it last night. I
do
remember thinking to myself that neither Blayze nor especially Kai were pleasant to look at, whatsoever. I don't mean to say that women have to be beautiful in order to have value. I'm simply saying that when the most beautiful woman on the entire program (celebrities included) is
Luna Vachon...
Anyway, we've had the Good and the Bad, now here comes the Ugly. Men on a Mission, featuring Mabel (Viscera) and Mo in ridiculous purple tights that say "WHOOMP THERE IT IS" on them, battled The Quebecers for their tag-team titles. The wrestling highlight of the match for me was The Quebecers actually
hitting
a double-suplex on Mabel (after failing on their first attempt). But isn't that the kind of spot you'd
usually
give to the faces?
Men on a Mission get the win by countout when their manager Johnny Polo pulls them from the match. The Quebecers are still the champions, but-- despite Polo's protestations-- M.O.M. celebrate in the ring raising the belts high above their heads. No doubt that confused the casual wrestling fans in the audience who weren't aware that the belts don't change hands on a countout. Especially because that wasn't explicitly announced as being the case.
It was pretty cool seeing the future Raven, Scott Levy, here as The Quebecers' manager, Johnny Polo. And Jerry Lawler must have rehearsed his commentary in advance, because his jokes about Mabel's girth were rapid-fire. My personal favorite: "They're afraid to cover Mabel, because if they lie on top of them, their ears start popping."
(OK, so now I've got women
and
overweight people mad at me. Hooray!)
Speaking of overweight people: Next we have our first WWF Title match of the evening, and dammit, the name-change has been so ingrained into my typing that I originally typed "WWE". Curse you, pandas!
Because this is WrestleMania X: Where We Must Make Things as Overly Complicated as Possible, we have like a zillion people present for this match. Donnie Wahlberg from NKOTB was the guest ring announcer, and Rhonda Shear was the guest timekeeper. I honestly would not have known who Rhonda Shear was if The Fink hadn't told announced it. (Hey, I was 12 years old when this event aired, and got virtually no pop-culture whatsoever until a few months after this. I was confusing Michael Jordan for Michael
Jackson
at this age).
We also have a special guest referee for this contest: Mr. Perfect. It's worth noting that both special guest referees for the WWF Title matches are wrestlers who have been previously defeated at WrestleMania by the challenger. In this case, Mr. Perfect lost at last year's event to Luger, and evidently he was still holding a grudge. But this wouldn't become appearent until very late in the game.
I think both WWF Title matches at WrestleMania X were pretty good; in particular, this first one was
very
good for a Lex Luger match. Yokozuna hit a nice belly-to-back suplex on Luger, who sold that and a nerve hold like a champ (again, by
his
standards). Late in the match, an exposed turnbuckle whose pad had been removed
much
earlier in the match by Yokozuna became a Chekhov's Gun, when Yoko tried to ram Luger's head into it and Luger reversed it. Luger started feeling it, reminding me very much of Hulk Hogan's signature "hulk-up" (he even did the rapid-shaking of his head briefly), hitting clotheslines, a hip toss and a Bionic Forearm Smash on Yokozuna, the latter of which kept the champion on his back for at least the next three minutes or so.
Yokozuna's managers James E. Cornette and Mr. Fuji took the opportunity to try and intervene on their man's behalf. Cornette got onto the ring apron and Luger
hurled
him into the ring by pulling the ropes back. Fuji got onto the apron and got knocked down. Luger then went for the cover on Yokozuna.
But here comes the screwjob. Mr. Perfect immediately went over to Cornette, trying to get him out of the ring. Luger stopped covering Yokozuna and went over to get Perfect's attention, then he covered him again. This time, Mr. Perfect quite pointedly looked at Luger's pinfall attempt, and then walked over to Mr. Fuji to get
him
out of the ring. Incensed that Perfect wasn't counting the pinfall, Luger pushed Perfect, who-- instead of physically retaliating-- stared at Luger for a beat like "You did NOT just do that", then walked over to the timekeeper, telling him to ring the bell. Luger was disqualified for pushing a referee.
Perfect tried to come up with a bullshit excuse in the post-match interview, and was confronted by Luger, who told him that if he has a problem with him, he needs to get in the ring and fight him, instead of screwing him out of a title match on the biggest show of the year. The feud between these two (a reprise of last year's feud, but with inverse face/heel alignments) wouldn't materialize, however, as Curt Hennig's back problems began acting up again. He was forced to take a year away from the WWF entirely, and if his Wikipedia page is any indication, he wouldn't actually wrestle another high-profile match until he debuted in WCW in 1997-- although he had stints as a color-commentator, another guest referee gig, and as a mentor to Hunter Hearst Helmsley.
Anyway: At some point-- I think right here, but maybe it's later?-- we had an
intense
interview segment in which James Cornette gloated that Yokozuna escaped Luger, and promised that Bret Hart would get the ass-kicking he so richly deserves. It was an excellent promo, and I loved the camera work here, where at one point we did an extreme close-up of Yokozuna's face, zooming in even more to see those dangerous eyes that mean business. Even though Yokozuna spent, like, three minutes staring up at the lights, this promo did a FANTASTIC job of reasserting him as a badass, even though the only word actually spoken by Yokozuna himself was, "BANZAI!"
In the next in-ring segment, Harvey Whippleman bad-mouthed Howard Finkel and ripped his suit, causing Finkel to shove Whippleman to the ground. Adam Bomb (Wrath; Bryan Clarke; the other half of KroniK) came out to confront Finkel. I just love a big, strong man who's not afraid to show it with someone half his size.
Earthquake was evidently a face at this time? Because then
he
came out, fought with Adam Bomb, and pinned him in 35 seconds. See? I dig it because it's hilariously and mercifully brief. And because I've been a John Tenta mark ever since he was interviewed by WrestleCrap (which, incidentally, was after his in-ring career ended).
Next comes the legendary ladder match between Shawn Michaels and Razor Ramon for Ramon's Intercontinental Championship. Two title belts are hanging above the ring, because Michaels' legitimate I-C Title reign ended when he left the WWF after allegedly testing positive for steroids. (I say allegedly, because Michaels still refutes those charges to this day). HBK returned to the company in the aforementioned Hart Family Survivor Series match, and as I mentioned, Owen was the only member of The Hart Family to be eliminated in that contest.
To be fair, HBK captained perhaps the worst Survivor Series team
ever,
in Barry Horowitz, Greg Valentine and Jeff Gaylord. (Check out Gaylord's Wikipedia page: It cheekily lists "Criminal career" right after "Later [professional wrestling] career". Gaylord is a rather hapless bank robber nowadays, currently serving six years in prison.
"JEEZ LOUISE, STOP DIGRESSING, DAMMIT!"
The ladder match was pretty good, and no doubt spectacular by 1994 standards, considering that it was the first ladder match the WWF had ever done, and set the baseline for every ladder match that followed. But that's precisely why it doesn't hold up well today, in my opinion. I've seen all of these spots performed many, many times since then, and in some cases, more cleverly. Like the spot where Michaels places Ramon under the ladder before climbing it. Why would you do that? He can just get up and shake you off it. Compare to more recent ladder matches, where someone would have placed the ladder so the bottom rung was above Ramon's neck. Harder to get loose that way.
I dunno... it's sacriligious to say so, but by modern standards, Ramon/Michaels at WM10 is tame, almost...
boring.
And since I'm recapping this event in a modern context, that's what I'm going with as the last word here from my perspective. Obviously, feel free to reply to the post and grab your torch and pitchforks.
There was supposed to be a ten-man tag-team match involving IRS, The Headshrinkers, Rick Martel and Jeff Jarrett squaring off against 1-2-3 Kid (Sean Waltman), Sparky Plugg (Bob Holly), Tatanka and The Smoking Gunns. Kayfabe-wise, it never happened because the heel team couldn't decide who the captain was. In real life, it was due to time constraints. In any event, WE'RE ALL BETTER OFF.
And so our main event is the second WWF Title match of the evening, in which Yokozuna defends against Bret Hart. Burt Reynolds, whom even I recognize as Magnum, P.I., is the ring announcer, and the poor guy had a cast on his right hand. But since he was reading from cue cards, he had to hold the microphone in that hand, while holding the cards with his left. No joke: What a trooper.
Guest ring announcer is Jennie Garth, whom The Fink assures me is from
Beverly Hills, 90210.
And the guest referee-- ohhhhhhhhhhhhh yeaaaaah~!-- is ROWDY RODDY PIPER! HELL, YES.
Piper lost his Intercontinental Championship to Bret Hart at WM8, but he's pretty clearly a babyface here and is
not
holding a grudge, unlike Mr. Perfect from the first title match. When James Cornette got in Piper's face, Piper gave him a look like "Really?" and then hit him so hard in the face, that he'd next be seen among the population of a newly-discovered planet in the Gamma Quadrant in
Star Trek: Deep Space Nine.
(Knocked him pretty far through space
and
time, in other words).
Piper's rope-break counts against Yokozuna are pretty quick, but to be fair his ring-out count against Bret is pretty darn quick, too. Piper got into Yokozuna's face several times, and was, to nobody's surprise, completely unintimidated by the WWF Champion.
Bret was still limping quite badly from his match with Owen (and had knee problems for months going
into
that match, besides), so the story of this second match, from what I remember, is Bret getting pretty thoroughly beaten up, but fighting with occasional brief comebacks and not surrendering.
In the end, Yokozuna's own massive size-- the biggest advantage he has-- worked against him, as he actually slipped off the rope while attempting a Banzai Drop, and Bret rolled out of the way, then rolled him up for a three-count. Piper himself introduced Hart as the new World Wrestling Federation Champion, and then he headed to the back, with Yokozuna eventually deciding to chase him. That's okay: I'm pretty sure Piper can outrun him.
The first person Hart sees, after being left alone in the ring with his championship belt, is Lex Luger, who stares him down for a moment-- just long enough to make one wonder if he's gonna fight Bret. Then he shakes Bret's hand and embraces him.
Apparently, Roddy Piper not only outran Yokozuna but U-turned him, because he and several other WWF Superstars, including the face team that didn't bother to undress when their match was canceled, come into the ring to congratulate Bret. So do Vince McMahon and Gorilla Monsoon. Luger and Razor Ramon lift Bret up on their shoulders, providing an Iconic Moment.
Owen Hart, who'd thought his win over Bret made
him
the best, looks on from the entryway with a look of
intense
jealousy on his face, but declines to get in the ring. And we're out.
Greatest Match of the Night:
Bret Hart vs. Owen Hart. It had great technical wrestling, good brawling, and got nasty with slaps to the face and such. Owen finally defeating his brother, only to turn around and watch him regain the WWF Title, was a masterstroke.
Worst Match of the Night:
Bam Bam Bigelow and Luna Vachon vs. Doink and Dink the Clowns. The WWF's 1994 idea of comedy just differs from mine, I guess. I'll give Bam Bam credit for being very agile for a big man, however. It's pretty awesome seeing someone that size hitting a freakin' dropkick.
Surprisingly Good Match of the Night:
Yokozuna vs. Lex Luger for the WWF Title. I liked especially how the turnbuckle, exposed very early by Yokozuna, came into play almost at the very end of the match. Long enough for you to forget it had been exposed in the first place. And then BOOM, someone gets knocked right into it. Mr. Perfect's screwjob was nice, too, in that he had a built-in bullshit excuse. Although as a Horseman fan, it didn't exactly come as a roaring shock to me that Curt Hennig screwed someone over. (Ask me to name the first Hennig moment I can think of, and him slamming that cage door on Flair's head will be number one.)
Most Disappointing Match of the Night:
Randy Savage vs. Crush, Falls Count Anywhere. Ooooh, it's Macho Man! WHOA, it's Falls Count Anywhere; that's right up Savage's alley. But wait, what the heck is this sixty-second-get-you​r-ass-back-in-the-ring thing? That hissing sound you hear is all the air rushing out of the building.
Iconic Moments:
--Shawn Michaels splashing Razor Ramon from the ladder
--New WWF Champion Bret Hart lifted on the shoulders of Lex Luger and Razor Ramon
Cringe-Worthy Moments:
--Dink the Clown providing "comedy" by running circles around Luna Vachon looking like a jackass
--Men on a Mission's ugly outfits, very dated "Whoomp There It Is" singalong, and celebrating with the belts after a countout victory
Rest in Peace (9):
Owen Hart, Luna Vachon, Bam Bam Bigelow, Yokozuna, Mr. Perfect, Randy Savage, Crush, Earthquake, Gorilla Monsoon
(edited by ekedolphin on 15.3.13 0232)
---
"I'm sorry, I'm not much of a hugger."
"Not yet you're not."
--Randy Orton and Daniel Bryan, SmackDown 1/18/13
Certified RFMC Member-- Ask To See My Credentials!
Co-Winner of Time's Person of the Year Award, 2006
Promote this thread!
Whitebacon
Banger



Since: 12.1.02
From: Fresno, CA

Since last post: 13 days
Last activity: 7 hours


ICQ:
#2 Posted on
How long ago was this?

SKLOKAZOID
Bierwurst



Since: 20.3.02
From: California

Since last post: 13 days
Last activity: 1 day

#3 Posted on | Instant Rating: 7.38
Weird. Maybe it was different on the DVD, but I remember the WrestleMania 9 recap on PPV being Mr. Fuji throwing salt into Hart's eyes and it playing just before the Bret-Yoko rematch. I just remembered that being a great way to set it up at the time.

WrestleMania X is one of my favorite wrestling PPVs of all time, despite the crappy midcard. Every match, at least every good match, had high stakes and high drama, especially Bret/Owen and great in-and-out of the ring storytelling. Owen was really on fire that night and I remember being legitimately happy that he won because I remembered him being a really lame undercard guy and to see him get that moment against Bret was a big deal at the time.

But, really, the stakes were super huge for the Yokozuna matches. This guy had the longest heel WWF title reign in ages, and while he wasn't what you'd traditionally call a "transitional champion," he was a transitional champion between eras. He was the guy who beat Hogan, so whoever beat him was going to be The Man, and it was clearly either Lex or Bret.

I remember buying into the Lex Express Kool-Aid and really wanting him to beat Yokozuna, but being really happy at the end that Bret won out since he was the guy who got "screwed" at WrestleMania 9 and deserved to succeed Hogan, and Bret got to carry the banner until HBK messed things up for him, but then HBK got his ass kicked by Stone Cold Steve Austin and proved himself a worthy successor to both Bret and Hogan, and everything was finally right again. Until HHH messed things up for him. But then Cena beat HHH and HBK again and... here we are, I guess.


EDIT: And yeah, HBK-Razor is tame by today's standards as far as the spots in the match go, but considering for every spot, that this was the first time anyone had ever seen anything like this, it's pretty mind-blowing what they accomplished. (Also, Bret-HBK was the first ladder match, but it was a Coliseum exclusive that no one really got to see except on home video)


Also, as an aside, Tom Selleck was Magnum PI, but their mustaches are easily confused.


QUESTION: Do they say "WWF" on these DVDs, or do they still do that "..." silence or "W.W.(CROWD NOISE)" crap?

I think they finally settled the logo business last year, so they can use the "WWF" scratch logo on archive footage, just wondering about what they can say now.

Great recap.

(edited by SKLOKAZOID on 15.3.13 0007)
ekedolphin
Scrapple



Since: 12.1.02
From: Indianapolis, IN; now residing in Suffolk, VA

Since last post: 1 hour
Last activity: 1 hour

#4 Posted on | Instant Rating: 3.20
*blink, blink* Yeah, so I'm 1-for-4 on the special guests, then, and when I think of Donnie Wahlberg I think of his now much-more well-known and successful younger brother Mark.
That's me: Confusing Tom Selleck for Burt Reynolds, just like I used to confuse the Michaels Jordan and Johnson. And I had no idea what it meant to be "down with O.P.P." until I looked it up just now on Wikipedia.
To answer some questions:
Whitebacon,
WrestleMania X was on March 20, 1994. I watched the show last night about this time, and wrote the recap over the course of about an hour or so, posting it immediately after completing it. (Therefore it's a "Recollections" Recap, strictly speaking, and I'm analyzing the show from memory rather than pausing between each match and going "huh"). If I do another one of these, though, I might go that route. We'll see.
SKLOKAZOID,
now that you mention it I remember a video playing before the Yokozuna/Bret match, but instead of focusing specifically on the feud between those two men, it was instead an extended highlight video set to rather generic, boring music, that was themed more like a career retrospective of first Bret, then Yokozuna, leading up to their contest. (In fact, it even featured footage from their matches earlier in the night).
I don't recall hearing the initials "WWF" a single time during the broadcast, and of course on these classic shows I specifically listen for them. But nor did I hear long, awkward silences where the initials should be, either. At least, the silences weren't readily apparent to someone watching the show for the first time.
And of course, during match introductions (in a nice display of Fridge Brilliance on the WWF's part), champions are referred to as "the World Wrestling Federation" champions; the initials aren't used.
I saw one fan-made sign that had the letters spelled out, and it was blurred. Of course the WWF had the classic "block" logo at this time, so there was no usage problem there.
Incidentally: This DVD, and therefore probably all the other WrestleMania DVDs that Walmart is currently selling, were produced before Chris Benoit's death, because he was featured in the "Don't Try This" PSA. "I ruptured a disc that fragmented into my spinal column," or something to that effect. Therefore, they were produced before the settlement over the scratch logo with the World Wildlife Fund, and I imagine that WrestleMania XV will have the scratch logo blurred out. (WM15 through 18 were the only ones produced with the WWF scratch logo, and the latter three aren't being distributed by Walmart).
---
"I'm sorry, I'm not much of a hugger."
"Not yet you're not."
--Randy Orton and Daniel Bryan, SmackDown 1/18/13
Certified RFMC Member-- Ask To See My Credentials!
Co-Winner of Time's Person of the Year Award, 2006
Dr Unlikely
Liverwurst



Since: 2.1.02

Since last post: 33 days
Last activity: 5 days

#5 Posted on | Instant Rating: 9.30
Bret/Yoko at X is one of those matches that serves as a good reminder of how good Hart was at what he did. The last part of the match, where Bret looks like he's been wrestling for hours and runs through a series of near-falls, is particularly well done considering the limitations involved. The crowd buys into the flying bulldog, second rope elbow and a flying clothesline as possible finishes, and you can see people actually jump to their feet in the background thinking it might be the end. It's a good lesson about how the guy doing the moves can often do as much to make them meaningful as the guy taking them.
Whitebacon
Banger



Since: 12.1.02
From: Fresno, CA

Since last post: 13 days
Last activity: 7 hours


ICQ:
#6 Posted on
No,no,no...when did you see these at Wal-Mart?

ekedolphin
Scrapple



Since: 12.1.02
From: Indianapolis, IN; now residing in Suffolk, VA

Since last post: 1 hour
Last activity: 1 hour

#7 Posted on | Instant Rating: 3.20
Originally posted by Whitebacon

---

No,no,no...when did you see these at Wal-Mart?


---
I told you.
A couple nights ago. Yours doesn't have them?
---
"I'm sorry, I'm not much of a hugger."
"Not yet you're not."
--Randy Orton and Daniel Bryan, SmackDown 1/18/13
Certified RFMC Member-- Ask To See My Credentials!
Co-Winner of Time's Person of the Year Award, 2006
Whitebacon
Banger



Since: 12.1.02
From: Fresno, CA

Since last post: 13 days
Last activity: 7 hours


ICQ:
#8 Posted on
Haven't been in a Wal-Mart since Super Bowl Sunday. Might have to make a trip.
CRZ
Big Brother
Administrator



Since: 9.12.01
From: ミネアポリス

Since last post: 4 days
Last activity: 3 hours


ICQ:
#9 Posted on | Instant Rating: 9.45
We DID list them in the DVD report last week (The W), but you may have missed it - here's a cut'n'paste shill:

WWE: WrestleMania I
WWE: WrestleMania II
WWE: WrestleMania III
WWE: WrestleMania IV
WWE: WrestleMania V
WWE: WrestleMania VI
WWE: WrestleMania VII
WWE: WrestleMania VIII
WWE: WrestleMania IX
WWE: WrestleMania X
WWE: WrestleMania XI
WWE: WrestleMania XII
WWE: WrestleMania XIII
WWE: WrestleMania XIV
WWE: WrestleMania XV

As I hover over these titles, it looks like Amazon is showing "temporarily out of stock" on I, III, IV, V, VI, X and XII (but they have other sellers selling them - some, even cheaper than Amazon's price!)




---

Ecks
Boerewors



Since: 18.7.02
From: Canada

Since last post: 154 days
Last activity: 154 days

#10 Posted on | Instant Rating: 6.99
I watched this PPV live years ago, got a few friends together that all chipped in a few bucks. We were mad that they cut the ten-man tag-team match. We always looked forward to undercard matches to see the up-and-comer types or favorite midcarders. Mad because they cut the match, but they always had plenty of time to waste on pointless crap like the Clinton impersonator (who was actually quite famous at the time) or the Hair Club skit.
BigDaddyLoco
Scrapple



Since: 2.1.02

Since last post: 22 days
Last activity: 22 days

#11 Posted on | Instant Rating: 5.28
I watched this one live and it's one of the WrestleManias I bought on DVD years later, because I remembered it so fondly.

Bottom line, it doesn't hold up well at all. The rise of Owen was fascinating at the time, because he portrayed as a generic jobber with a Hart name for so many years. It took some time to get used to him being a legit threat, but he was just too good as the angry little brother and then his work in the ring was undeniably great.

The Razor Ramon/ Shawn Michaels match blew my mind at the time and it was really Shawn Michaels coming out party. That being said it is more of a nostalgia match for someone like me and I cannot argue with any newer fans that think it is a bore because it kind of is by today's standards.

The midcard was a total train wreck at this time, and those matches weren't even that exciting back when they were happening. The WWE was stuck in this cartoon world and had a real hard time developing new stars or new gimmicks, which is what made the ladder match so amazing. If Bischoff and Heyman didn't eventually come along and punch the WWF and Vince in the mouth with their product this is probably the type of thing we watched in the 90's. Which sort of explains the semi rut we find ourselves in now. Vince is always at his best when he is competing against some other force whether it be the 80's territories or the 90's promotions.



(edited by BigDaddyLoco on 15.3.13 1907)
Torchslasher
Knackwurst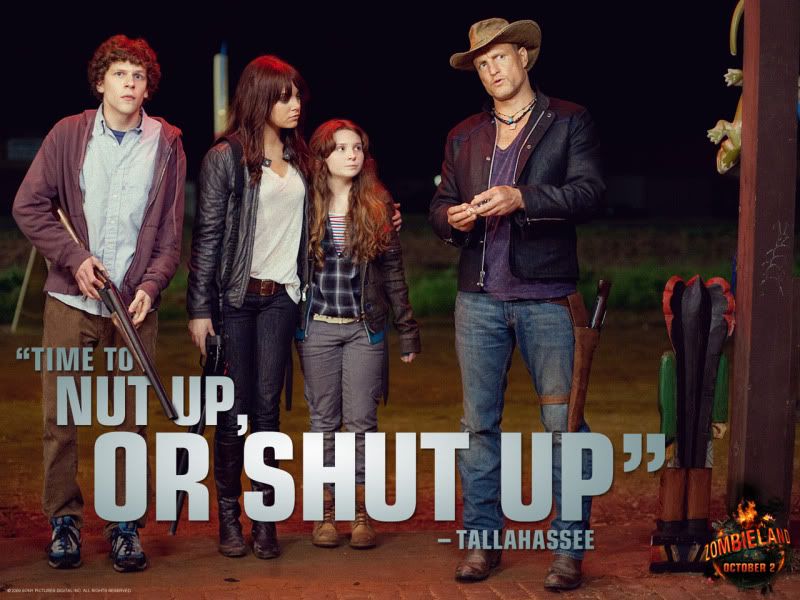 Since: 17.1.02
From: New F'n Jersey

Since last post: 70 days
Last activity: 69 days

#12 Posted on | Instant Rating: 5.00
Good stuff here, although I'm pretty sure Yokozuna regained the title from Hogan at the first King of the Ring, not Summerslam that year.


---

"Put on your helmets, we'll be reaching speeds of 3!"
"It was nice of you to give that dead woman another chance."
"All right, look alive everybody...oh sorry Susan."- MST3K: Space Mutiny
Click Here (facebook.com)
Whitebacon
Banger



Since: 12.1.02
From: Fresno, CA

Since last post: 13 days
Last activity: 7 hours


ICQ:
#13 Posted on
I bought them today. I just wish that they'd used the original cover art. These look bootlegged.

ekedolphin
Scrapple



Since: 12.1.02
From: Indianapolis, IN; now residing in Suffolk, VA

Since last post: 1 hour
Last activity: 1 hour

#14 Posted on | Instant Rating: 3.20
Originally posted by Torchslasher

---

Good stuff here, although I'm pretty sure Yokozuna regained the title from Hogan at the first King of the Ring, not Summerslam that year.

---
Dang, one of them. Yoko defended against
Lex
at SummerSlam actually, I think.
---
"I'm sorry, I'm not much of a hugger."
"Not yet you're not."
--Randy Orton and Daniel Bryan, SmackDown 1/18/13
Certified RFMC Member-- Ask To See My Credentials!
Co-Winner of Time's Person of the Year Award, 2006
Big G
Frankfurter



Since: 21.8.03
From: the people who brought you Steel Magnolias....

Since last post: 36 days
Last activity: 1 day

#15 Posted on | Instant Rating: 6.17
Originally posted by ekedolphin

---


That's me: Confusing Tom Selleck for Burt Reynolds,


---


I had you in that this was a subtle joke. And actually chuckled at it. Oh well.
Originally posted by Ecks

---

I watched this PPV live years ago, got a few friends together that all chipped in a few bucks. We were mad that they cut the ten-man tag-team match.


---


I hadn't watched Wrestlemanias 6 through 16 in their entirety at all until the WWE released those anthology DVD packs a few years ago. And I remember sitting in my lounge room watching WMX 10+ years after the fact and being utterly incredulous that they cut the 10 man and left all the shite filler.

Great post & thread!
CEOIII
Bockwurst



Since: 25.7.02
From: Franklin, PA

Since last post: 462 days
Last activity: 300 days

#16 Posted on | Instant Rating: 1.12
The thing is, they did the 10 man on a Raw after WMX, and I watched it and said, "Oh, OK, THAT'S why they cut it." Seriously, the match was garbage.


---

I'm Charlie Owens, good night, and good luck.


Get your Portable ID!
Quezzy
Scrapple



Since: 6.1.02
From: Pittsburgh, PA

Since last post: 3 days
Last activity: 6 hours

#17 Posted on | Instant Rating: 3.08
Whoomp! (There it is) was released in May of 1993, are we sure it wasn't still relevant in March of 1994, they do play those hit songs for a looong time on the radio. Oh well, even if it was out of date compared to the WWE's track record they were probably early on it.

And, Donnie Wahlberg does just fine. He's the star of a show that's been on the air for three seasons. Strangely enough, it also stars Tom Selleck.


---

Lance's Response:

THAT IS AWESOME!