Freeway
Scrapple



Since: 3.1.02
From: Calgary

Since last post: 1613 days
Last activity: 1301 days

#1 Posted on | Instant Rating: 5.94
Well, it's time for the WWE's second annual Great American Bash. It hits Buffalo on Sunday. There'll be wrestling. Run wild!

THE CARD:

World Heavyweight Title Match: Dave Batista [Champion; Washington, DC; 317 lbs] vs. John "Bradshaw" Layfield [Challenger; New York, NY; 295 lbs]
WHY?: JBL thought he won the "Smackdown Title", but when Batista got drafted to Smackdown, GM Teddy Long made JBL #1 contender to the World Title instead.
PREDICTION: Batista. There's no reason to take the belt off him now, and especially not to put it on the poor-drawing JBL.

WWE United States Title Match: Orlando Jordan [Champion; Miami, FL; 250 lbs] vs. Chris Benoit [Challenger; residing in Atlanta, GA; 229 lbs]
WHY?: Benoit beat Booker T to get a title shot.
PREDICTION: Benoit. Jordan's done a lot of nothing, and the US Title belt was basically a prop to show that the Cabinet was useful as a stable.

WWE Tag Team Title Match: MNM (Joey Mercury & Johnny Nitro) [Champions; Los Angeles, CA; combined 445 lbs] vs. Heidenreich & Animal [Challengers; New Orleans, LA (H) & Chicago, IL (A); combined ~575 lbs]
WHY?: MNM doesn't like Heidenreich, and have attacked him. Animal made the save last week and cussed out MNM calling themselves the greatest tag team ever (which they haven't...but anyhow...), and now we get a match.
PREDICTION: MNM. Please, God, let MNM win. They're the only permanent team still together. They need the belts.

If Eddie Wins, the Secret is Revealed: Eddie Guerrero [El Paso, TX; 228 lbs] vs. Rey Mysterio [San Diego, CA; 180 lbs]
WHY?: Rey beat Eddie at WrestleMania in a friendly match. Eddie turned on Rey in April (costing them the Tag Titles to MNM) and got DQed at Judgment Day. Rey beat Eddie again a few weeks ago on Smackdown, so now Eddie's teased revealing a secret about himself and Rey, a secret so vile that Eddie's own (hot) wife pleaded with him to not reveal it. If Eddie wins, the secret's out. If Rey wins, Eddie keeps quiet.
PREDICTION: Guerrero. From a storytelling standpoint, this is how it'll lead to a big finish at SummerSlam. Plus...more Eddie/Rey matches are always welcome.

#1 Contendership to World Title Match: The Undertaker [Death Valley, CA; 320 lbs] vs. Muhammad Hassan [Detroit, MI; 255 lbs]
WHY?: Hassan didn't get pinned in the Smackdown Title elimination match and whined to Teddy Long about discimination (and a World Title shot), so he made this match with the winner getting a shot at the World Belt (presumably at SummerSlam).
PREDICTION: Hassan. We've already seen Undertaker in a thousand main events, and some fresh blood would be good. Plus, I'm expecting Randy Orton to cost Taker the match and set up a SummerSlam match between them.
EDIT: With the recent developments concerning Hassan...I'm keeping this as my pick. I think that Taker will probably kill Hassan dead, but Orton will RKO Taker and pull Hassan onto him and Hassan won't get the title shot because of not being physically able to wrestle.

Bra & Panties Match: Melina Perez [Los Angeles, CA] vs. Torrie Wilson [Boise, ID]; Candice Michelle is your special guest referee
WHY?: Melina's a bitch. They need card filler. And T&A.
PREDICTION: Torrie. T&A card filler matches aren't when you put heels over.

Grudge Match: Booker T [Houston, TX; 250 lbs] vs. Christian [Toronto, Ontario; 229 lbs]
WHY?: They don't like each other. Christian jumped Booker before the bell last week on Smackdown and pinned him easily. Booker wanted (and got) a rematch.
PREDICTION: Christian. Both guys need a win, but it seems like they're finally getting behind Christian.

Six-Man Tag Team Match: The blue World order (The Blue Meanie, Nova & Stevie Richards) [Combined 740 lbs] vs. The Mexicools (Juventud Guerrera, Super Crazy & Psicosis) [Mexico; combined 595 lbs]
WHY?: The bWo got sick of the Mexicools doing run-ins and ruining matches, so they challenged them on WWE.com. Plus, Paul London got a knee in the face last week on Smackdown and presumably can't wrestle.
PREDICTION: Mexicools via heelishness. No reason to put the bWo over, especially since they seem to be getting behind the Mexicools as a heel group.

8 matches, and a few questions. Will JBL/Batista be anywhere as good as any of the HHH/Batista matches? Can Benoit carry Jordan to a good match? How awesome will Eddie/Rey III be?

EDITED out the Spoiler, since the match was officially announced on Smackdown.

(edited by Freeway420 on 22.7.05 1824)
---

DVDs; Blog


Promote this thread!
Zeruel
Thirty Millionth Hit
Moderator



Since: 2.1.02
From: The Silver Spring in the Land of Mary.

Since last post: 370 days
Last activity: 312 days

#2 Posted on | Instant Rating: 4.05
There is no way Batista is losing. With Summer Slam coming up, he will get a HUGE hometown pop. He came out to pose for the fans during a local rained out house show and we went APESHIT. Just for him flexing his muscles.


---

"You want to tempt the wrath of the whatever from high atop the thing?" --Toby, West Wing
Mayhem
Scrapple



Since: 25.4.03
From: Nashville, TN

Since last post: 303 days
Last activity: 188 days

#3 Posted on | Instant Rating: 3.65

Batista over JBL
Benoit over Jordan
Hassan over 'Taker (via Orton shenanigans)
MNM over Animal & Heidenreich
Eddie over Rey
Melina over Torrie
Christian over Booker T

In the potential spoiler, heel over face.


---

Become a citizen ...

Mayhem Nation (myspace.com)
Destrucity
Boerewors



Since: 21.4.04
From: New York, NY, USA

Since last post: 4205 days
Last activity: 4113 days

#4 Posted on | Instant Rating: 3.36
Dave over John
Benoit over OJ
Hassan over Taker
MNM over Legion of Dumb because MNM rules it
Rey over Eddie, then Eddie reveals the secret anyway (can't you just see it?)
Christian over Booker
Uh, Melina, I guess

Spoiler match: The heels, definitely the heels

(edited by Destrucity on 21.7.05 1451)

---

Speak to me! Warriors!
waffleking
Pickled pork



Since: 2.10.02
From: Missouri

Since last post: 4136 days
Last activity: 1825 days

#5 Posted on | Instant Rating: 5.36
My predictions...

Batista
Hassan
Benoit
Guerrero
MNM
Melina
Christian

and they just all happen to be my WWE Fantasy team this week.


---

"No, this is Bronson, Missouri!"
too-old-now
Bockwurst



Since: 7.1.04

Since last post: 2607 days
Last activity: 1532 days

#6 Posted on | Instant Rating: 3.37
Ditto for everything Freeway420 said.
BigSteve
Pepperoni



Since: 23.7.04
From: Baltimore, MD

Since last post: 4149 days
Last activity: 3877 days

#7 Posted on | Instant Rating: 2.87
Batista
Guerrero
Benoit
Christian
Torrie
Taker (changed this now that Hassan's future is in doubt)
MNM
Heel win in spoiler match

Wasn't there another match? I could have sworn they had announced eight (not including the match set up this week).

(edited by BigSteve on 21.7.05 2057)

---

SportsBlog (baltimorenine.blogspot.com)
The Vile1
Lap cheong



Since: 4.9.02
From: California

Since last post: 3321 days
Last activity: 3053 days

#8 Posted on | Instant Rating: 4.23
I think BWO is facing Mexicools.

I don't know if WWE has ever had a more underwhelming looking PPV this year than this one. Money well saved.


---


"Don't compare my arm...to your cheap arm!"
-Edward Elric
Gugs
Bierwurst



Since: 9.7.02
From: Sleep (That's where I'm a viking)

Since last post: 1826 days
Last activity: 954 days

#9 Posted on | Instant Rating: 4.85
Batista over JBL
Undertaker over Hassan
MNM over Heidenreich/Animal
Booker T over Christian
Benoit over Jordan
Eddie over Rey
Torrie over Melina
Spoiler Match: Heels over faces


---

"He is the most overrated piece of crap in the league. He bitched and whined after he got his ass beaten in New England last year, so the NFL changed the rules. Then he got his ass beaten in New England again. Every year he's the top MVP candidate. Every year he's supposed to be the best. Every year he's going to carry the Colts to the Super Bowl. And every single year he goes to New England and gets his ass beaten. And his brother's a whiny little bitch." -A friend of mine, on Peyton Manning

1,000 (bushflash.com)
Juggalo101
Italian



Since: 27.4.04
From: Atlanta

Since last post: 1941 days
Last activity: 1940 days

#10 Posted on | Instant Rating: 2.43
Originally posted by The Vile1

---

I think BWO is facing Mexicools.

I don't know if WWE has ever had a more underwhelming looking PPV this year than this one. Money well saved.

---

Hmm, last year's Bash maybe?
At least we can look forward to the classic red, white, and blue ropes...

Batista over JBL
Undertaker over Hassan (killing off Hassan on SD)
MNM over Heidenreich/Animal
Christian over Booker T
Benoit over Jordan
Eddie over Rey
Torrie over Melina
Upset Special! (Jimmy Kimmel) - BWO over Mexicools


---

Rise, my lord. Rise.
Shem the Penman
Toulouse



Since: 16.1.02
From: The Off-Center of the Universe (aka Philadelphia)

Since last post: 1572 days
Last activity: 1370 days

#11 Posted on | Instant Rating: 5.01
Batista v. JBL: I'm going to be contrarian here and say JBL cheats to win to set up a rematch at Summerslam.

Taker v. Hassan: My original prediction would have been Hassan wins via DQ, followed by ten minutes of Taker slaughtering him. Now that the character's being turfed, I'll just go with the ten minutes of slaughter.

MNM v. Heidenimal: MNM.

Christian v. Booker: I'll go with Booker here.

Benoit v. Jordan: Benoit.

Eddie v. Rey: Eddie. This feud is starting to run stale and I wouldn't mind seeing it ended here, but they'll probably save the big blow-off for Summerslam.

Melina v. Torrie: Melina is the new hotness. Torrie is the wife of some guy who doesn't even work for the company any more. Melina.

bWo v. Mexicools: Mexicools.


---
Ling-Ling into battle go
Fulfill destiny of the soul
Sever skull of adversary
Shove it in the poo-poo hole

All the children sing:
Kill kill kill kill die die die
Kill kill kill kill die die die....
Deputy Marshall
Liverwurst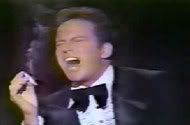 Since: 28.6.04
From: Troy, NY

Since last post: 1315 days
Last activity: 836 days

#12 Posted on | Instant Rating: 3.35
I don't think the bWo versus the Mexicools match really counts as a spoiler, because they've had the promo up from the bWo challenging them on the WWE.com website since yesterday.

PREDICTIONS:
WORLD HEAVYWEIGHT CHAMPIONSHIP MATCH - Batista (c) vs. JBL
- The build-up for this has been fairly well done, and it should make for an interesting match at least. It's funny, because while in terms of workrate I personally feel that Batista is a step up from Cena, I don't see this match topping the Cena/JBL bloodbath from the last Smackdown PPV.
Prediction - Batista

Muhammad Hassan vs. The Undertaker
- There's less intrigue in the match itself than the direction WWE takes afterwards, since it's for the #1 Contendership. Certainly an Undertaker/Batista match would be interesting, but I don't know if you want to put the two most over faces in the brand against each other at Summerslam. Regardless it's going to Taker in a quick squash, it's just a matter of whether he gets the shot on TV or at Summerslam.
Prediction - Undertaker

TAG TEAM CHAMPIONSHIP MATCH - MNM (c) vs. Heidenreich & Road Warrior Animal
- It'll be a nice little nostalgia match for Road Warrior Animal, and hopefully it'll be kept short.
Prediction - MNM

Booker T vs. Christian
- They've pushed Christian strong since he came to Smackdown, which in hindsight was a VERY smart move since it seems that they've lost that Hassan/Batista feud they were planning on executing.
Prediction - Christian

UNITED STATES CHAMPIONSHIP MATCH - Orlando Jordan (c) vs. Chris Benoit
- Many say that the title's beneath Benoit, but a long run with the belt could bring its status back up, which it desperately needs. Always nice to have the guy holding the secondary title to be able to consistently put on great matches, and it opens up tons of potential for the undercard of future PPVs.
Prediction - Chris Benoit

Eddie Guerrero vs. Rey Mysterio
- I worry that although we always enjoy seeing these two work together, by the time the blow-off occurs at Summerslam the casual fan is going to be a little tired of seeing these two go at it at yet another PPV. Since they have to have some sort of intrigue leading up to the blow-off, I see Rey letting his pride get the best of him, beating Guerrero, and Eddie revealing the secret next week on Smackdown.
Prediction - Rey Mysterio

Torrie over Melina
- I wouldn't be surprised if Torrie was on the block to be cut. I can't remember the last time they've done anything with her, the other divas seemed to have gotten more camera time in the past few months, and it's not like there's going to be enough intrigue to continue this feud somewhere else down the line.
Prediction - Melina

The bWo vs. The Mexicools
- Why is Simon Dean working two different gimmicks?
Prediction - The Mexicools


Originally posted by The Vile1

---

I don't know if WWE has ever had a more underwhelming looking PPV this year than this one. Money well saved.

---


If you look at the card for Judgment Day (the last Smackdown PPV), it's about on par. You could probably make a case for GAB having the better card.

(edited by Deputy Marshall on 21.7.05 2017)
---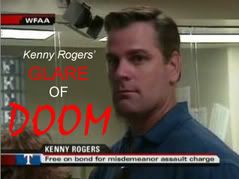 The Vile1
Lap cheong



Since: 4.9.02
From: California

Since last post: 3321 days
Last activity: 3053 days

#13 Posted on | Instant Rating: 4.08
At least Judgement Day had a Cruiserweight Title match, and they didn't dust off Road Warrior Animal for the tag team title match.


---


"Don't compare my arm...to your cheap arm!"
-Edward Elric
Oliver
Scrapple



Since: 20.6.02

Since last post: 1179 days
Last activity: 1172 days

#14 Posted on | Instant Rating: 2.49
JBL over Batista
Taker over Hassan
bWo over Mexicools
MNM over Animal/Heidenreich
Rey over Eddy
Christian over Booker T
Benoit over Jordan
Torrie over Melina




---

I've seen the following movies this year:

Coach Carter; Star Wars III; Batman Begins; Fantastic Four
OMEGA
Lap cheong



Since: 18.6.02
From: North Cacalacky

Since last post: 3249 days
Last activity: 855 days

#15 Posted on | Instant Rating: 6.21
World Title Match
Batista v. John Bradshaw Layfield
With Hassan's future in serious doubt, this match could possibly be effected, since Hassan/Taker is #1 contender. However, I just can't see Batista losing the title this early in his SmackDown run. I have no clue where JBL goes from here. Maybe a feud with Chris Benoit?
WINNER: Batista

#1 Contendership Match
Undertaker v. Muhammad Hassan
Well, if WWE is ending the Hassan character this weekend, then an obvious Hassan win becomes an obvious 'Taker win. I guess this leaves Undertaker v. Batista as the main-event of SummerSlam. Not a match worth screaming over, but neither was Batista/Hassan. Where Mark Magnus goes from here is anyone's guess.
WINNER: Undertaker

Rey Mysterio v. Eddie Guerrero
It's time for Eddie to get a win. Eddie wins, reveals the big secret (he's the father of Dominic?), and.... I don't know. The feud can't really end there, but how much longer can it go on? Should be a great match, though.
WINNER: Eddie Guerrero

WWE United States Title Match
Orlando Jordan v. Chris Benoit
Benoit must win. The US Title has been horrendously devalued since Jordan won it from Cena. Benoit gives the belt instant credibility. Besides, Benoit losing to Jordan is... well, it just isn't right.
WINNER: Chris Benoit

Booker T v. Christian
Should be a pretty good match. I guess Christian wins, since his popularity is soaring. I have no clue where either man goes from here.
WINNER: Christian

WWE Tag Team Title Match
MNM v. Animal & Heidenreich
Unless this match is so bad it's comical then I see no redeeming value. Keep it short. I have a sick feeling that Animal & Heidenreich will win the title, but I'll predict otherwise for my sanity.
WINNERS: MNM

Bra & Panties Match
Torrie Wilson v. Melina
It's a bra & panties match. They're all pretty much the same.
WINNER: Melina

Six-Man Tag
Blue World Order v. MexiCools
Both groups just arrived and both could use the win. However, they seem to want to use the Mexicools, while the bWo is just an afterthought. The continuing use of Simon Dean puts the future of the bWo in question anyways.
WINNERS: Mexicools

Overall, quite an underwhelming card. Eddie/Mysterio should be great, Booker/Christian should be good, and I'm sure Benoit/Jordan will be good because it's Benoit. bWo v. Mexicools COULD be good if given time, although I don't see them getting a lot. The undercard could be good, as there's some good matches, and the bad ones will be kept short (Melina/Torrie, MNM/RoadWarriors 2K5). However, the two main-events look like bore-fests. I guess we'll just have to wait and see.

(edited by OMEGA on 21.7.05 2234)

---
The answer to WWE's financial problems...

Never 'Wiener of the Day', and is actually quite bitter about it.
geemoney
Scrapple



Since: 26.1.03
From: Naples, FL

Since last post: 6 days
Last activity: 23 min.

#16 Posted on | Instant Rating: 5.15
I'll be seeing this LIVE, and as bad a card as some say it is, I've never really been disappointed by a live event.

Batista v.s JBL: Batista, but his feud with JBL certainly isn't over.

'Taker v.s Hassan: Does Hassan ditch the gimmick or somehow get fired and move to RAW? Either way, 'Taker wins.

Mysterio v.s Eddy: We HAVE to know the secret; Eddy wins.

OJ v.s Benoit: Benoit should win this, unless shennanigans occur, and Benoit wins in a rematch on S-Down.

Booker v.s Christian: Christian. That is all.

Animal & Heidenreich v.s MNM: I was SO looking forward to popping for the LOD music; why did they go and change it? Either way, MNM wins.

Torrie v.s Melina: Man, since MNM won I would see Torrie going over, but WWE may really have no use for her anymore (she's done PLAYBOY, her husband is gone), so Melina wins.

BWO v.s Mexicools: A group that got over in ECW v.s a group getting over in WWE; are you kidding? Mexicools all the way.


---

College, Sports and More!: Experience It




ekedolphin
Scrapple



Since: 12.1.02
From: Indianapolis, IN; now residing in Suffolk, VA

Since last post: 2 days
Last activity: 15 min.

#17 Posted on | Instant Rating: 4.52
World Heavyweight Title Match
Batista (C) vs. JBL
I'm predicting Batista will retain. JBL might eventually win the World Heavyweight Title, but it's too soon for Batista to drop it.
#1 Contender's Match
The Undertaker vs. [Name Censored by UPN]
Well, it'll be interesting to see how the canning of NCbUPN will affect short-term WWE storylines. The only conclusion I can come to is that 'Taker wins this match, setting up a face vs. face World Title match at SummerSlam. I actually think the buildup to Batista/'Taker could be good, as long as they don't go overboard with Batista saying "I respect you" to the point where it becomes ass-kissing. Nor can they make him afraid of 'Taker, either.
Listen, Do You Wanna Know a Secret? Do You Promise Not to Tell? Match
Eddie "Getting Creepier by the Minute" Guerrero vs. Rey "How many times do I have to beat this guy before I can feud with someone else?" Mysterio
They've built up to this secret for long enough that you know they're not gonna simply have Rey win the match and Eddie not be allowed to tell it. Eddie wins this match via heel chicanery, probably involving a steel chair or other foreign object. He finishes his bedtime story to Dominic, we all groan, but hopefully the WrestleCrap side of this feud ends with the buildup to a hellafide rematch at SummerSlam.
WWE United States Heavyweight Title Match
Orlando "Is he still the champion?" Jordan vs. Chris "Why am I reduced to fighting for the
U.S.
Title?" Benoit
I can only assume the reason Benoit's in this match is to win it and start the work of rehabbing the U.S. Title, which is even more wasted around Orlando Jordan's waist than it was around The Big Show's waist. Benoit wins, and we start to see the U.S. Title put in a more prominent position on SD. (I mean, it's not as if it could become any
less
prominent.)
Grudge Match
Booker "One more joke about my wife and I swear to
God
" T vs. Christian (Owner of WWE's Best Theme Music)
In the darkness, Christian will take Booker to the other side. You'll see it if you just close your eyes.
WWE Tag Team Title Match
MNM vs. Road Warrior "He's not retired yet?" Animal and Hawk... en... Hawk en Reich
MNM retains. They're the only real tag-team on SmackDown right now, anyway. And, yup, Heidenreich busts out the face paint. I wonder if this is just gonna be a one-time thing, or if we're going to have the honest-to-God New Road Warriors running around for awhile.
Bra and Panties Match
"Bet you can't enter the ring the way I do" Melina vs. Torrie "I'm only still here 'cuz I'm eye candy" Wilson
Winner: the fans, naturally! But it's gonna be a horrible match.
Six-Man Tag-Team Comedy Match from Hell (and I mean that in a good way)
Big Stevie Cool, Hollywood "Don't call me Simon Dean" Nova and Da Blue Guy (bWo) vs. Juventud "Don't call me Guerrero" Guerrera, Super Crazy (clap clap CLAP CLAP CLAP) and Psicosis (don't call him Psychosis)
Absolutely no reason to protect the bWo with a win here. They'll be hilarious no matter how many losses pile up. The luchadores need the win to continue to build legitimacy, so they get it here. But it'll be a fun little match, especially if they let Nova do what he's (from what I'm told) capable of doing. And it's always good to see Stevie Richards in a pay-per-view match.
I'm gonna watch this event at the Baker Street Cafe, making it only the third PPV I'll have caught live this year (the other two being
WrestleMania 21
and
One Night Stand
.) I think it'll actually be a pretty good event... we'll see!
---
"Great. He spends skill points on Perform (Kazoo), and now I have to make a Knowledge (Limits of My Own Sanity) skill check."
--Roy Greenhilt, The Order of the Stick
Four-Time Wiener of the Day (5/27/02; 7/3/02; 7/30/04; 8/28/04)
The Only Five-Time (and Last) N.E.W. World Heavyweight Champion
Certified RFMC Member-- Ask To See My Credentials!
CANADIAN BULLDOG
Andouille



Since: 5.3.03
From: TORONTO

Since last post: 1854 days
Last activity: 1852 days


ICQ:
#18 Posted on | Instant Rating: 7.31
I'm gonna be there in person this weekend, so I hope it at least is a worthwhile show:

Batista over JBL

Guerrero over Mysterio

Undertaker over Hassan (though, up until yesterday, I would have picked Hassan for sure)

Benoit over Jordan

MNM over LOD2005

Christian over Booker T

Mexicools over bWo

Torrie over Melina

Bonus prediction: Paul London will fight on Heat. Against who? I have no clue.... who the hell is left?


---

The book... is... HERE!!!

Inside The Ropes lives on!!!
The official Canadian Bulldog Blog, Website, and Merchandise Center.

JoshMann
Andouille



Since: 17.11.03
From: Tallahassee, FL

Since last post: 3600 days
Last activity: 3598 days

#19 Posted on | Instant Rating: 6.04
Bash at the Canadian Border 2005

MAIN EVENT, WORLD HEAVYWEIGHT TITLE
Batista (c) versus John Bradshaw Leyfield

Ever since WrestleMania, JBL has absolutely stepped his game up. Both with his promos and his ever-improving ability to work a singles match. Meanwhile, Batista might have saved his reign with the jump to Smackdown as well as his HitC epic with HHH. It took Big Dave a few months to grow into his World Champion shoes, but he has now and there's no cause for him to lose here.

Batista retains.

========
DOMINIC MYSTERIO ON A POLE MATCH:
Eddie Guererro vs Rey Mysterio

This has gone on for 3 PPVs now and it can still be going on until WM22 for all I care. Eddie took a potentially crappy storyline and made it golden. I'd say Rey as well, but all he has to do is stand there and be stoic; it's much more work/fun to be the bad guy in this scenario. And since you can't tease a secret this long without letting it out of the bag, unless you're Baby Doll handing an envelope to Dusty Rhodes....

Eddie wins.

=========
WWE TAG TEAM CHAMPIONSHIP:

MNM (c) vs The Legion of Friends

I hate to say it, but "isn't your partner dead?" is grade-a heel smack. Because it got even the most jaded smart fans on earth to say "Kick their asses, Animal!", which of course was the point. This should be at least short and ineffectual, since Heidy/Animal aren't really that good and MNM has never shown the propensity for MX-type comedy spots that this match would need to be watchable. Also, MNM as the last functional tag team on SD needs to hold the titles more.

MNM retains.

============

UNITED STATES PHANTOM ZONE TITLE

Orlando Jordan (c) vs. Chris Benoit

Chris Benoit: killer of weak United States reigns (see also Flair, David). Jordan hasn't done anything for the title, the title hasn't really done anything for him, and having Benoit carry it for a few months just to re-elevate the value of it until the next big heel champion push comes along is a good stopgap decision.

Benoit wins his first WWE U.S. Title, and his 3rd overall.

==============
NUMBER ONE CONTENDER'S MATCH

The Undertaker vs Muhammed Hassan.

It's funny how The Undertaker, who has been the WWE's ultimate safety valve for 10 years, is right there in the booking when the WWE needs to call an audible on Muhammed Hassan's push and possibly the co-main event at SummerSlam. While UT-Batista is a little super-glued as a program, it's at least a potential big rub for Taker to give and might mean more in the end than going over Hassan.

Undertaker wins.

===========

CAREER STAGNAT...ER, I MEAN GRUDGE MATCH

Christian vs Booker T.

The two of them only had so-so in-ring chemistry when they fought for the Intercontinental Title two years ago on RAW. Although Christian has gotten better since then as a single and Booker T is currently on a hot streak. So things at least have the potential of changing for the better.

Christian wins.

===========

The bWo vs The lWo Mexicools

Total comedy match all the way. All I ask is for one big YOOOOOOOOOU gesture from Nova and then it doesn't matter what anyone else does or doesn't do.

The Mexicools win.

==========

Torrie vs Melina

MNM is the one getting the push right now, whereas Torrie has kinda become a storyline afterhtought.

Melina wins.



(edited by Blanket Jackson on 22.7.05 1310)
---

"He's too much of gentleman to assume that the lady he is with would have a disease and he's man enough to raise any offspring that should arise. HE IS AL WILSON."[-DEAN~, 7/22/05]
saturn93
Italian



Since: 21.4.03
From: Naperville, IL

Since last post: 18 days
Last activity: 1 day

#20 Posted on | Instant Rating: 5.18
Here's my predictions...

1) bWo/Juvy & Friends (Just so we could put the newest faction on the PPV match) - Juvy & Friends by pin (Psicosis legdrop off top rope to Steven Richards)

2) Melina/Torrie (Bra & Panties [Bathroom break] match)- Torrie wins, then takes off her own clothes (She's on the poster for the event!!!)

3) Christian/Booker T (Revenge match) - Booker by pin, getting revenge for a couple of weeks ago (spinerooie...then scissors kick)

4) Undertaker/Hassan (#1 contenders match) - Until the London attacks, I had Hassan going over. Now, unfortuantely, I have Taker by squash pin (Chokeslam, then Tombstone Piledriver, Daivari will already be knocked out by then)

5) Jordan/Benoit (US Title [The top title for only a couple of weeks] match) - Benoit by submission (Crippler crossface)

6) MNM (in my world, aka "The Teamsplitters") vs Animal/Heidenreich (Tag team title/put tag team champs vs a major loon and a legend who must have spent too much time at the buffet table match) - MNM by pinfall (Snapshot on Animal, who no-sells the move after the bell, Animal/Heidenreich fight each other after the match [which bring MNM's opponent split count to 2])

7) Mysterio/Guerrero (Secret angle that will never end match) - Guerrero wins by pin, and tells secret to the world, which means that this angle keeps going and going, and leaves Tazz/Cole speechless, again (rollup, Guerrero's feet on ropes and ref does not see it)

8) JBL/Batista (WORLD Heavyweight Championship match) - Batista by pin (Interference by Jordan fails [accidentally nails JBL] to Batista Bomb)

Hope it goes well.

(edited by saturn93 on 22.7.05 1343)

(edited by saturn93 on 23.7.05 2243)
Pages: 1 2 Next