Karlos the Jackal
Lap cheong



Since: 2.1.02
From: The City of Subdued Excitement

Since last post: 1075 days
Last activity: 30 days

#1 Posted on | Instant Rating: 8.00
Oh, man, this is one of the least inspiring PPV lineup I've seen ever in my life. Not only that, but of the two big matches, one of them is almost certainly not going to happen, and the other one will have a surprise participant, making this whole thing kind of pointless. And yet, and yet.

VKM vs. Basham & Damaja: VKM wins.
B&D had a tough time last PPV taking out Kip James solo, but they finally did. They also beat Kip and Lance Hoyt on Impact, and then pinned Kip a third time last Thursday. VKM will win handily, because TNA doesn't need any new tag teams anyway.

Bob Backlund vs. Alex Shelly: Shelly wins with help from Chris Sabin.

Rhino & Chris Harris vs. LAX: LAX wins.
Rhino & Harris will have Hector Guerrero in their corner, and Hector will end up getting blackjacked by Konnan. He'll respond by getting a team of Hispanics of his own. (Hopefully not involving Apolo.)


Frank Wycheck and Jerry Lynn vs. James Storm and Ron Killings: Storm & Killings.
Seriously, WTF? They don't have anything better for Storm to do after two awesome hotstreak matches in a row? There's no better plan for Killing's return than an unheralded appearance in a time-waster tag match? ARGH. (Also, Lynn will eat the pin.)

Eric Young vs. Robert Roode: Eric Young. Please God. Let us move on.

Sting vs. Christopher Daniels: I feel like it kind of has to be Daniels, but I don't think he'll look good doing it.

Chris Sabin vs. "Black Machismo" Jay Lethal for the X Division Title: Jay Lethal.
Backlund comes out for his revenge and costs Sabin the match. Sabin then teams with Shelley full time -- first feud will be with Backlund and a partner, or Backlund managing a team. Lethal feuds with Sonjay Dutt.

Steiner Brothers vs. 3D for the Tag Team Titles: 3D wins, no matter what.
This is STILL being advertised on the TNA website. Is there a chance that Scott could make it, and just stand on the apron the whole time? If not, I predict that they'll show "Scott Steiner" laid out in back, and then Rick Steiner will come out with his new replacement partner -- Buff Bagwell.


Kurt Angle vs. Christian Cage vs. AJ Styles vs. Samoa Joe vs. Mystery Opponent for the TNA World Title: Kurt Angle.
This really depends on who the mystery opponent is. It almost HAS to be Jeff Jarrett, right? (They ARE in Nashville!) OR they debut James Mitchell's new "monster." Hmm -- I dunno, I think bringing in Mitchell's monster would distract Abyss from destroying the Christian Coalition, which seems to be his current raison d'ętre.

Okay, so: Styles isn't going to win. Neither will Cage, due to a run-in from Abyss. I kind of think that if the MO is JJ, that he's not going to risk the fan backlash by immediately making himself champion again. Joe has no Joementum right now. So: I'll say Kurt Angle wins.

--K


---
Last 5 movies seen: Beowulf & Grendel *** - Breach ***1/2 - Guess Who's Coming to Dinner *** - Whole *** - Off Screen **1/2
Promote this thread!
It's False
Scrapple



Since: 20.6.02
From: I am the Tag Team Champions!

Since last post: 263 days
Last activity: 57 days

#2 Posted on | Instant Rating: 4.71
VKM vs. Basham & Damaja: Things just don't get any better for the Bashams, do they? VKM wins.

Bob Backlund vs. Alex Shelly: Backlund wins through attempted shenanigans that backfire.

Rhino & Chris Harris vs. LAX: LAX wins when Hector turns on Rhino and Harris. Sure, the move wouldn't make any sense, but it'd sure be a SHOCKING SWERVE~!, which makes it the most likely scenario in my head.

Frank Wycheck and Jerry Lynn vs. James Storm and Ron Killings: This might have gotten them publicity in Tennessee, but half of the people looking at this lineup will wonder if Frank Wycheck is just some young rookie. Sigh. Points for effort, though. Storm and Killings win.

Eric Young vs. Robert Roode: Robert Roode wins. Hopefully Young gets fired and I never have to see him on my TV again.

Sting vs. Sting Lite: Great taste and less filling doesn't always win out. Sting wins clean.

Chris Sabin vs. "Black Machismo" Jay Lethal for the X Division Title: Lethal has easily been the most entertaining thing on TNA in weeks. Sabin wins via heinous methods, but Lethal wins at the next PPV.

Steiner Brothers vs. 3D for the Tag Team Titles: I smell bait and switch, but I also remember Scott Steiner being a complete physical wreck on the final Nitro and not only did he still wrestle, but he wrestled as well as could be expected. I'm thinking Steiner's got another gutsy performance in him and he'll at least give it a go, but with Rick getting most of the in-ring time. 3D wins in a match kept short, for obvious reasons.

Kurt Angle vs. Christian Cage vs. AJ Styles vs. Samoa Joe vs. Mystery Opponent for the TNA World Title: The safe answer is that the mystery opponent is Jarrett, but I'll go with Abyss as the mystery opponent. Abyss and Cage will fight to the back and not come back for the rest of the match, while Joe and Angle will incapacitate Styles, leaving them in a one-on-one situation for the title. Angle narrowly wins, but gives the fans a preview of Angle/Joe for the belt at the next PPV.


---

The Wisdom of Homsar:
DaAaAa, these Easter pants are gettin' way too tight!
BigDaddyLoco
Scrapple



Since: 2.1.02

Since last post: 22 days
Last activity: 21 days

#3 Posted on | Instant Rating: 3.92
What is wrong with Scott Steiner?
thecubsfan
Scrapple
Moderator



Since: 10.12.01
From: Aurora, IL

Since last post: 27 days
Last activity: 1 day

#4 Posted on | Instant Rating: 10.00
Scott suffered a throat injury from an errant kick at a TNA house show in Puerto Rico, leaving him having trouble breathing 2 AM after the match. Doctors had to drain blood from his trachea, which eventually underwent surgery.

The last report I read was he was still in Puerto Rico, and the best guess for a return date would be 2008 (though it's still too early to know.) There's 0% chance he'll be wrestling for TNA on this show, and very questionable of TNA to be promoting Team 3D vs The Steiner Brothers (unless there's a third Steiner brother we're just about to meet!), because they've known about this injury for a couple weeks.


---

thecubsfan.com - CMLLBlog
Freeway
Scrapple



Since: 3.1.02
From: Calgary

Since last post: 1813 days
Last activity: 1501 days

#5 Posted on | Instant Rating: 6.07
-Samoa Joe def. Kurt Angle, Christian Cage, AJ Styles & Jeff Jarrett to become TNA World Champion
-Team 3D def. Rick Steiner & Somebody Else to retain TNA World Tag Team Title
-Jay Lethal def. Chris Sabin to win the TNA X-Division Title
-Sting def. Christopher Daniels
-Abyss def. Tomko
-LAX def. Rhino & Senshi
-Voodoo Kin Mafia def. Damaja/Basham
-James Storm & Ron Killings def. Football Player & Jerry Lynn
-Alex Shelley def. Bob Backlund
-Eric Young def. Robert Roode


---

DVDs; Blog
Gugs
Bierwurst



Since: 9.7.02
From: Sleep (That's where I'm a viking)

Since last post: 2026 days
Last activity: 1154 days

#6 Posted on | Instant Rating: 4.98
I'll go with Jarrett as the mystery opponent, and Cage wins the title.
Team 3D retains the tag titles.
Lethal wins the X Title.
Sting beats Daniels.
LAX beats Rhino and Senshi.
VKM destroys the Bash Thems.
Storm and Killings beat Lynn and Wycheck.
Backlund beats Shelley.
Young beats Roode.


---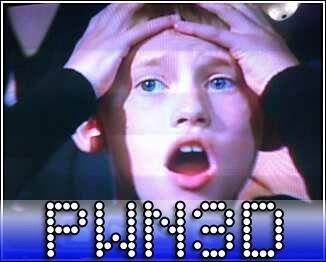 Click Here (youtube.com)
CTX
Chourico



Since: 11.5.02

Since last post: 720 days
Last activity: 14 days

#7 Posted on | Instant Rating: 6.75
To be fair, TNA's horrible advance taping schedule backed them into a corner when it came to the Steiner situation. He actually wrestled on this weeks pre-PPV Impact (taped weeks ago) and with TNA intent on presenting the show as happening live they couldn't very well announce the match was off when the injury happened and then have Steiner appear and even wrestle for the next two weeks.

My predictions:

VKM vs. Basham & Damaja
I'd like to think they'll start phasing VKM out slightly and Team 3D are really lacking in tag title contenders now that Steiner is injured and they've fought LAX god-knows how many times this year, so I'll go for the Bashams.

Bob Backlund vs. Alex Shelly
I feel bad for Shelley as he was onto a really great thing with Nash and I actually cared about him for the first time ever, but he seems to have been replaced by Lethal and Dutt. I'll go for Shelley through some old school feet-on-the-ropes cheating.

LAX vs. Rhino & Chris Harris
Eh, I think it's pretty shitty that Harris and Storm have been almost forgotten after the two excellent showings over the past month. Personally I would have swapped roles between Harris and Lynn. LAX get the win here.

Frank Wycheck & Jerry Lynn vs. James Storm & Ron Killings
I've never heard of Frank Wycheck in my life and as I already said this is a massive waste of Storm after his showings over the last month. Storm & Killings to win as neither of them should be jobbing right now, least of all to Jerry Lynn or a non-wrestler.

Eric Young vs. Robert Roode
Eric Young. No more of this feud please.

Sting vs. Christopher Daniels
Sting for the win here, but the feud to continue.

Chris Sabin vs. Jay Lethal
Sabin needs to retain here. He's come into his own as a dickish heel and Lethal is still too unestablished as anything more than a comedy character to win the belt so soon.

Steiner Brothers vs. Team 3D
I can't think of an easy way out for them here. If they bring in Bagwell or Luger (the first two names that popped to mind) as replacements then the fans will shit all over it. It sucks about the injury because Rick was the one who was just along for the ride here and now he's having to carry the weight for the team even though the people don't really care about him without Scott. The only other sensible name I could think of was Jarrett but I'm picking him for the main event slot. Maybe they'll just have Rick announce the injury and say he'll take 3D on by himself? Anyway, Team 3D get the win here.

King of the Mountain
Jarrett as the mystery entrant, but Angle to win.


---

WCW Archive
WCW Magazine Archive - Ongoing WCW Magazine archive. Includes cover scans, contents, release dates and more for over 100 publications.
WCW Promotional Ads Archive - Now featuring over 150 promotional ads, including everything from PPV's to the WCW Hotline.
WCW VHS Archive - Currently serving mainly as an image gallery for almost all WCW VHS releases, but will eventually host full information for each release.


Click Here (wcwarchive.50webs.com)
Karlos the Jackal
Lap cheong



Since: 2.1.02
From: The City of Subdued Excitement

Since last post: 1075 days
Last activity: 30 days

#8 Posted on | Instant Rating: 8.00
From TNAwrestling.com:

---


TNA Wrestling would like to inform our fans that Scott Steiner will be unable to compete at tonight's "Slammiversary" Pay-Per-View event.

As many online fans are aware, Steiner was recently injured during the TNA live event in Puerto Rico. The TNA star was kicked in his throat and required emergency surgery to repair his damaged trachea. As a result of the surgery, Steiner could not fly home from Puerto Rico and has been there with his family since.

TNA had hoped to set up alternative travel arrangements for Steiner so he could be in Nashville in time for tonight's Pay-Per-View. However, we were unable to do so as he is still under doctor's care in the hospital.

TNA management director Jim Cornette will speak on tonight's Pay-Per-View regarding the situation.

---


Also, Abyss vs. Tomko has been added to the show. (Prediction: Abyss)

--K


---
Last 5 movies seen: Beowulf & Grendel *** - Breach ***1/2 - Guess Who's Coming to Dinner *** - Whole *** - Off Screen **1/2
ecwfan4life2004
Mettwurst



Since: 12.4.04
From: PA, USA

Since last post: 2446 days
Last activity: 2446 days

#9 Posted on | Instant Rating: 0.56
anyone else think the mystery opponent is either rob van dam or sabu?
Alex
Lap cheong



Since: 24.2.02

Since last post: 530 days
Last activity: 40 days

#10 Posted on | Instant Rating: 4.86
There's no way they wouldn't announce or tease that kind of thing ahead of time.