JWstorm
Kolbasz



Since: 23.10.02
From: Tarheel State

Since last post: 4663 days
Last activity: 3941 days

#21 Posted on
I will never believe Steven Richards as a ME caliber talent

I enjoyed the show for the most part, but a lot of it dragged. I made tacos for me and the neighbor and i dare say i was done before one of the segments of talking was obver


---

If someone gets urinated upon do they get pissed off or pissed on?
Quezzy
Scrapple



Since: 6.1.02
From: Pittsburgh, PA

Since last post: 76 days
Last activity: 75 days

#22 Posted on
Why can't they give Storm and Booker 10 minutes with a clean finish? Probably because all the Booker T fans are going to whine and complain if he lost cleanly.

I liked Hurricane coming to Trish's aid, at first I thought maybe it was a new teaming but then I saw that Hurricane had a match with Stevie later, so maybe it was just a one time saving.

But they HAVE to get rid of Jackie. I mean they got Trish, Victoria, Ivory, Molly. Then they have Jazz and Lita coming back. So why is Jackie on my tV!?? Actually this raises a question for me, let's say they DO get rid of Jackie, who helps out on the face side. We know Molly can be a face, but what about Ivory or Jazz? Could they be successful faces?

I agree with the Dudleys being handled well. Ever since they reunited I've been happy with them even though I thought their act was stale when they first reunited.

I thought the Vince/Orton interaction was a nice touch, it's little things like that is good, too bad they can't get some of the BIG stuff right. Although it would've been funny after Vince hit him on the shoulder if Orton would've said something like "back down to 92% moblilty"

I'm not really sure what the deal with O'Haire is, but he did show that he can talk now, which means great things in store for him. He's always had ability in the ring, but now he's less green and can talk too.

Although the other parts weren't really exciting, i'm not going to complain about it except for two things...
1) Raven gets to come back on Raw finally the first week he's not even there. The Second week he loses to Jeff Hardy who can't even put a match together.
2) WHERE THE HECK WAS CHRISTIAN!!?? It's not the same without him saying something funny.

(edited by Quezzy on 13.1.03 2057)

---

Lance's Response:

THAT IS AWESOME!
fuelinjected
Banger



Since: 12.10.02
From: Canada

Since last post: 4874 days
Last activity: 4874 days

#23 Posted on
You know, the wrestling sites and boards were around during the peak of WWF when the shows were great and getting praised left and right. All the information was available back then. That seems to constantly be overlooked when labeling anyone who doesn't like the show a jaded smark.
The 5th Horseman
Kolbasz



Since: 23.10.02
From: Myrtle Beach, South Carolina

Since last post: 4615 days
Last activity: 4604 days

#24 Posted on
Originally posted by Stephanie

---

What the HELL happened to Raven's hair?

---


What the hell happened to Raven's ring attire? I realize that Vince prefers his wrestlers to wear wrestling gear but, come on, let Raven be Raven. Let Raven be unique and stand out from the crowd. For the love of God, let Raven wear his jean shorts and concert t-shirts!!!



Originally posted by Stephanie

---

After seeing Jeff Hardy completely fall off of the turnbuckle (without outside help), then two minutes later hit a Swanton Bomb onto Raven's right thigh for the win? Given a mess like that, I can't help but complain now.

---


Yes, why go through the trouble of bringing Raven back just to job him to Spaz Hardy? Why polute the Royal Rumble with that current version of Jeff Hardy? The only excuse for allowing Jeff in the Rumble is if the WWE allows Matt Hardy, Version 1, to give Jeff a Mattitude adjustment.



Originally posted by fuelinjected

---

See - HHH does have chicken legs.

---


No kidding!! Looks like HHH has been taking training tips from Kevin Nash.
Big Bad
Scrapple



Since: 4.1.02
From: Dorchester, Ontario

Since last post: 95 days
Last activity: 95 days

#25 Posted on | Instant Rating: 5.54
So Jeff and Raven have to try and qualify....whereas everyone else just automatically gets in. Including Tommy Dreamer and Three Minute Warning, who haven't won a match in ages. Why couldn't WWE have had more qualifying matches if they were going to run this angle?


---

"If you go out with a girl and they say she has a great personality, she's ugly. If they tell you a guy works hard, he can't play a lick. Same thing." -- Charles Barkley








Which Neglected Mario Character Are You?
Dagent913
Bockwurst



Since: 18.11.02
From: Strong Island

Since last post: 5284 days
Last activity: 4815 days

#26 Posted on
Hmm, at this point, Jeff Hardy's starting to look more like Raven than Raven does.

I'm not sure what Sean O'Haire's up to (did he say he wants to bang my wife?), but at least he showed some competency in speaking. Remember back in WCW when seeing him anywhere near a mic was the scariest thought ever? He still looks like a weird psycho guy, though, especially with the frizzy hair. The only problem I had with that vignette was that.....well, I think O'Haire raided my wardrobe. Hang on, I'm going to go check if I'm missing any pants.

That was some of the worst crowd heat ever. And they say the Nassau Coliseum is bad! The last time WWE went to Mohegan Sun, I remember the crowd being a lot more alive. Of course, that was Smackdown and the show was a lot better than tonight's show was.

Whoa, was it just me, or did Vince get a lot more gray up top? And you folks said you saw Shane? I didn't see Shane. Where was he? When did you see him? Why did I miss him? Hmm, might've been when I got that phone call and I wasn't really paying attention to the TV. Too bad I missed Shane, I guess.

Did they mention another referee strike? Well, if they do it again, I hope it actually goes somewhere this time.


---

What if your grandfather was a kazoo?







Take the "Which Marvel Comics Hero are you" quiz!
Evil Antler God
Potato korv



Since: 10.1.02

Since last post: 4551 days
Last activity: 2677 days

#27 Posted on
Gee, with wrestler pushing commentary like "Raven, you mean he's still alive?" from the King he'll be over in no time


---
It's like WWE dangling a shiny gold coin in one hand while giving you an enema with the other, which I'm assuming is quite hard to do, but WWE is pulling it off - SKLOKAZOID
It's False
Scrapple



Since: 20.6.02
From: I am the Tag Team Champions!

Since last post: 367 days
Last activity: 161 days

#28 Posted on
Between Jeff Hardy, Triple HGH getting stripped, Raven's embarrassingly tighty tights, and the vignette with Sean Gigol-O'Haire, tonight's Raw had so many homosexual overtones (in other words, this was Pat Patterson's dream show).

GOOD
-Vignettes Are A Wrestler's Best Friend: The Rey Mysterio vignettes set the standard on hyping a wrestler's debut. WWE is noticing this and giving us good Sean Gigol-O'Haire and Nathan Jones vignettes to prepare fans for their entry. If only they had done this for guys like Raven and D-Lo Brown.

BAD
-The Crowd!: A lot of times, the crowd can make the difference between a good and a bad show. A hot crowd could have easily eased the pain of tonight's show, but these people were dead for EVERYTHING! From Triple HGH, to Steiner, to Vince, to the Dudleys, to the main event, you could hear a pin drop. It was just sad.

-The Main Event: It wasn't actively bad, but it was just horribly predictable. You KNEW Jericho was taking it when they announced HBK was #1. Hmm...HBK's #1...and the Rumble intervals are 30 seconds again. Coincidence?

-Raven/That Other Hardy: It's just sad to see Jeff this days and the deteriorated Raven was NOT the guy to carry him on this night. And what the hell is up with announcing the winner gets #15?! Are we going to be predetermining the whole order in the next few years. Half the fun of the Rumble match is not knowing the order in which the guys are coming in!

-I'll Bet (X) Is Next!: See above. Tonight we found out who'll be #1, #2, and #15. That is NOT cool, man!

-Boo To No Contests!: Lance Storm/Booker T and Regal/Lawler could have been fun, but we just had to be given cop out, wussy no contests! What a waste of time!

-Test and Maven/Nowinski and D-Lo: Bad, bad match. I'm starting to think the knee injury's done Maven in. Hell, Triple HGH used to be THE MAN before injuries turned him into what he is. Maven wasn't exactly a ring general to begin with and his injury has made him worse. We have an early candidate for Most Deteriorated (behind Jeff Hardy).

-And How Could We Forget...?: What the hell was that segment with Steiner and Triple HGH supposed to be?! I thought I was watching a bad tuxedo match for a while there! These guys had better not disappoint on Sunday. But then again, Triple HGH has job security in the form of banging the boss's daughter. Steiner has no such security, so don't be surprised if he gets shown the door VERY soon!

The "Eh..."
-Vince Returns. Huzzah: Once again, the crowd couldn't care less. Vince's return was not shocking to me and I get the feeling we'll be hearing a lot of inside shoot comments when those 30 days expire. I would hardly be shocked at all to hear Vince say "You sank Raw just like you sank WCW!" Any bets?

Yuck, yuck, yuck! Get me to Smackdown already! I want Brock and Team Angle to wash this bad taste out of my mouth!


---

Does THIS look like the face of a man with Testicles?
tomvejada
Andouille



Since: 2.1.02

Since last post: 5686 days
Last activity: 5686 days

#29 Posted on
Random Raw Thoughts:

I agree with It's False about the vignettes. One of the few good things about Raw last night.

I still can't get over Raven cutting his hair. Also, he looked a little out of shape. I had so much hope for Raven on Raw.

I did like the segment with Vince in the ring and his interaction with Randy Orton. I guess I missed Vince. I just hope he doesn't appear in 5+ segments if he comes back full-time.

I also liked Regal's comments about Lawler before their match. I hope they give Regal more mic time in the weeks to come.

Everything else stunk.

The worst part was HHH rambling on who he beat again.

Overall, an awful Raw.


---

"I just got pinned by a friggin twelve-year-old."

Kurt Angle

tasslex
Salami



Since: 15.10.02
From: Eagan, MN

Since last post: 5275 days
Last activity: 5233 days

#30 Posted on
That Women's match was THE drizzling shits. 1.5 Gayda I'd say.
redsoxnation
Scrapple



Since: 24.7.02

Since last post: 2091 days
Last activity: 2091 days

#31 Posted on
In regards to Jeff Hardy being #15: It wasn't number 15 into the Royal Match, but the 15th slot of the 15 on the RAW side.
This was the first RAW in a long time that had the feel of watching Superstars. It wasn't a bad show, but you knew it was just a placeholder.
If your going to have the barbells, at least do the Powers of Pain beatdown on the Road Warriors from '88 with them. Instead, waste of two segments, and the unwritten rule tells us who walks out with the belt at the Rumble already.
You know its a scary day when your watching a match and Raven looks like the normal person in the ring. After a few weeks without him on RAW, its nice for Jeff to return and remind us why we didn't want him in the first place.
Are casinos now considered Memphis? First Vegas, now Mohegan are places where Lawler comes back to wrestle. And yet again, this is not Texas. Don't put Jackie on TV.
The true heel Jericho would have suckered everyone at the end and announced he was #30 and he tricked Shawn Michaels into taking the #1 spot.
Nice to see that they have scraped the bottom of the Russo ideas at the end of his WWF/E stint and brought up a ref strike again. Does this mean Vince is prepping for his second world title victory?
Please, if they are going to do changes in the next 30 days, dump the announcing crew.



---

Please help control the McMahon population. Have your Triple H's spayed or neutered.

GRL
Frankfurter



Since: 13.7.02
From: Austin

Since last post: 54 days
Last activity: 23 days

#32 Posted on
The Randy Orton/Vince McMahon exchange was very, very nicely done.

As for the Dudleys, I have to disagree with the opinion that they're being handled well. During last week's beatdown, all I could think about was how no one from the locker room was running out to save them, and how, wouldn't it be great if they Dudleys were really put off by them being left out there alone, and just became these total rebel-type guys who didn't give a damn? They'd want revenge on EVERYONE... 3 Minute Warning, Storm/Regal, Book-Dust, RVD, Kane, Steiner, etc., etc., etc. But no. Instead, we get "We got beat up, we deserve the tag belts!" How boring.

The Jericho main event finish was okay, but all too predictable and really not as interesting as it could be. Which, sadly, is par for the course for Raw for me anymore. The return of Vince didn't accomplish much, Shane appearing was pointless, and even the "30 Days" clause on Bischoff won't be worth watching. *sigh* At least I have the MTV Battle of the Sexes for Monday nights.
ges7184
Lap cheong



Since: 7.1.02
From: Birmingham, AL

Since last post: 346 days
Last activity: 334 days

#33 Posted on
I think it's funny that the most praised thing on the show is a 3 second exchange between McMahon and Orton.
sentonBOMB
Frankfurter



Since: 25.11.02
From: Jersey

Since last post: 3586 days
Last activity: 2286 days

#34 Posted on
Originally posted by Stephanie

---

After seeing Jeff Hardy completely fall off of the turnbuckle (without outside help), then two minutes later hit a Swanton Bomb onto Raven's right thigh for the win? Given a mess like that, I can't help but complain now.

Steph

---


all i kept thinking was, why can't he sell the damn leg?? i mean, raven is working the leg the entire match, and jeff completely ignores it.

then, he jumps to the top rope and falls off. i immediately thought, THAT's how you sell the leg! it never occurred to me until i read this thread this morning that it might have been a legit fall. i'm still not convinced.
Doc_whiskey
Frankfurter



Since: 6.8.02
From: St. Louis

Since last post: 16 days
Last activity: 4 hours

#35 Posted on
Raw was an eh show last night. I liked the Randy Orton interaction, and it was great to see Mene Gene, but I did not need to see HHH in his undies. The women's match was horrible, I haven't seen that many blown spots since the orgy at the 7-up factory. Stevie saved that match though, and I think they could have given him and Hurricane a little more time and taken away some useless items like the Lawler match. I enjoyed the Vince segment, and having Jericho go after the #2 spot instead of 30, I think that may be setting up for a developing face turn for Jericho. I too was wondering where Christian was. I liked O'Haire's vignette, but I dont know what the hell he was talking about, is he supposed to be like the little devil guy that pops up on your shoulder telling you to do something wrong or something like that? I wonder if Orton will risk going to the rumble at only about 97% mobility (I think he can get it up to there by SUnday).


---

Thank you Lord....for giving me the strength....to beat the crap out of that man and damn near kill him with my bare hands!
-David Alan Grier discussing post boxing match interviews
asteroidboy
Andouille



Since: 22.1.02
From: Texas

Since last post: 3041 days
Last activity: 245 days

#36 Posted on | Instant Rating: 4.95
I thought the show was pretty good. Okay, the wrestling sucked, but there was other stuff that made me a happy viewer.

- Vince is still more entertaining than 90% of his wrestlers. If not for him, this show would have sucked.

- Jeff Hardy fucked up a LOT last night. So did the women and Kane.

- Loved the stuff with the Duds. I'm glad they reunited them, because they were horrible as singles.

- The Nathan Jones vignette was good. Sort of a Russell Crowe, Romper Stomper vibe to it. Sean O'haire seemed to be going for some sort of marriage counselor who advises you to cheat on your wife gimmick.

And.... I can't believe I'm saying this, but I marked out for the Steiner/HHH segment. When they finally started trading blows and Steiner suplexed his ass into next week, I cheered. Because while I think HHH is a corrupt backstage politician who is running the company into the ground, I still want to see someone kick his ass. And I'll buy the Rumble to hopefully see it.



---
"My brother saw the Undertaker walking through an airport." - Rex
"Was he no-selling?" - Me


"...release the dogs, or the bees, or the dogs with bees in their mouths, and when they bark, they shoot bees at you?"
-- Homer Simpson

CRZ
Big Brother
Administrator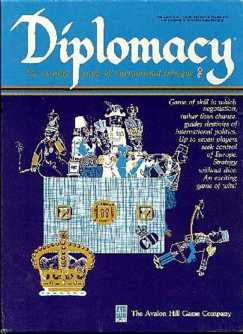 Since: 9.12.01
From: ミネアポリス

Since last post: 12 days
Last activity: 14 hours


ICQ:
#37 Posted on
Originally posted by Quezzy

---

But they HAVE to get rid of Jackie. I mean they got Trish, Victoria, Ivory, Molly. Then they have Jazz and Lita coming back. So why is Jackie on my tV!??

---
Your racism is appalling!


---

©CRZ™
Quezzy
Scrapple



Since: 6.1.02
From: Pittsburgh, PA

Since last post: 76 days
Last activity: 75 days

#38 Posted on
Originally posted by CRZ

---




Originally posted by Quezzy

---

But they HAVE to get rid of Jackie. I mean they got Trish, Victoria, Ivory, Molly. Then they have Jazz and Lita coming back. So why is Jackie on my tV!??

---

Your racism is appalling!

---


Yes I know, i'm not down with the Brown!


---

Lance's Response:

THAT IS AWESOME!
Dr Unlikely
Liverwurst



Since: 2.1.02

Since last post: 340 days
Last activity: 23 days

#39 Posted on
This one couldn't hold my interest. Though I'm fairly sure I actually managed to watch the whole thing, I'm also pretty sure I stopped paying attention to what was going on eventually and most of the second half is a crappy blur. I did like HHH doing the "well, ya know, since it turns out practically no one likes bodybuilding as much as me, let's just say that I didn't really care about having a bodybuilding posedown either, Steiner!" The positive of the HHH/Steiner build-up for me is its use as future ammo to show that he really is writing this crap. Almost everyone has finally come around to admitting that he's at least benefitting from That Which Goes On Backstage, but this last month of stuff has to seal the deal for proving that he's actually coming up with a lot of it, too, because who else in the company is obsessed enouth with both bodybuilding and HHH near-nudity to think it would be world title feud material?

A few interesting things, though: I agree, the return of the pre-taped vignette is a big positive. I think they realized how well it worked for Misterio over the summer and Orton in the fall after deciding not to do them for Cena and Orton when they came in and both struggling early. More of these are good, and the Nathan Jones promos show this is one area they're still good at. I've read all over that Jones isn't any good in the ring, yet I'm still interested in seeing what they're going to do with him. Sean O'Haire, however, should have been given a Chazz from Airheads, Encino Man or (for maximum effect) Monkeybone gimmick to capitalize on his Brendan Fraser-ness, though. As it stands, he could be playing Fernando from Grand Theft Auto 3, a character that could have better served Rico.

Actual coolest thing of the night was Morely getting tossed into the side of the truck by the Dudleys. That was a good hit.

Also, Raven is turning into Rikishi. This is indeed a disturbing universe.
Underwater
Boerewors



Since: 5.10.02
From: Battle Creek, Michigan

Since last post: 4890 days
Last activity: 4539 days

#40 Posted on
You know, Steiner and HHH deserve a little credit. I didn't think that they could possibly have a more homoerotic segment short of a showtunes medley, but they proved me wrong. If this whole feud doesn't payoff with HHH and Steiner making out in the ring, I'm going to be disappointed.

Man, the Raw side of the Rumble looks like a lower midcard bonanza. Dreamer? 3 Minute Warning? The booking of Jericho is working for me, though.


---

It's like a koala bear crapped a rainbow in my brain!

Pages: Prev 1 2 3 Next