Corajudo
Frankfurter



Since: 7.11.02
From: Dallas, TX

Since last post: 2196 days
Last activity: 1698 days

#1 Posted on
Anyone catch this last night? I was intrigued as soon as I saw JJ Abrams and Jonathan Nolan were involved. I really liked the first episode, even though it was a bit uneven. The premise is really interesting, but there really wasn't much to the crime solving side of the show. Hopefully they can add a bit more depth to that aspect of the show and also to some of the characters beyond the main two guys.

Regardless, I enjoyed it quite a bit. The wife gave it a thumbs up as well but said she thought it would get formulaic and that she didn't think it would hold up over time.
Promote this thread!
Spiraling_Shape
Bierwurst



Since: 2.1.02
From: PA

Since last post: 7 days
Last activity: 11 hours

#2 Posted on | Instant Rating: 6.03
I just can't get past that glossed-over CBS crime drama look of the show... CSI, Criminal Minds, et al have zero interest to me and I lost "interest" rather quickly whenever Michael Emerson wasn't on the screen.


---

"Ice cream bars! Ice cream bars!" - RAW crowd, Boston, 7/11/11
Cerebus
Scrapple



Since: 17.11.02

Since last post: 1106 days
Last activity: 827 days

#3 Posted on | Instant Rating: 1.98
I was not a fan of Lost or Dark Knight, so Abrams, Nolan and Emerson does nothing for me. I like the guy who played Mel Gibson's Jesus though, and it's a CBS Crime show. I'm getting old and I like these types of shows, normally.

The premise is what I think isn't gonna work for me. A super computer built for the government that spits out random peoples' Social Security numbers? Really? And why does every show now have to have a conspiracy angle? Why can't shit just be easily explained to the audience.

Wanna know what I think? (...here comes Cerebustown!) I think the majority of people are going away from watching television shows because they are not being given their escapist entertainment any more. Ever since 9/11, all these shows have to have some shadow government bad guys or some terrorist plot to destroy the world or some other 'real life' bull shit dragged into the plots and the general public doesn't want to see this shit cause they are already living it.

Remember back when the A-Team would go to some bumfuck Egypt little town or South American country and stop the completely obvious bad guys who couldn't even shoot guns straight. Remember when a bunch of random people would go to Fantasy Island and some strange shit would happen to them and you never questioned WHY it was happening. Remember how GI Joe and Cobra would be fighting in the streets of Springfield and no one would ever get shot and die? Remember how the number #1 show in the world was Baywatch because of a blond bimbo running on the beach with her huge, bouncing tits?

What happened to those shows? Those shows would get millions and millions of viewers around the world watching, and you never had characters being killed off all the time or season long conspiracy story lines or any of this shit you see on every single TV show today. Formulaic shows are what television needs more of.

Corajudo, you said your wife doesn't think the show could hold up over time because of it's formulaic premise. I think it won't last long because of the whole conspiracy shit. I actually liked the over all idea of the show, but I think the end shot of the large mainframe computers in a dark, endless room was the stupidest thing in the show. Firstly, why were they so fucking big? That was almost as bad as the high tech computer from The Desk Set (1957) that was two stories tall and spit out punctured data cards. Computers today should not take up THAT MUCH SPACE... it's inconceivable. Secondly, Emerson's character created the system and gave himself a backdoor that can ONLY spit out a list of random Social Security numbers that he has no idea who they belong to or why the computer is even saying those numbers are not as important as other numbers? What kind of fuckery is that? Any programmer with a tenth of a brain would be able to make it so they can access their own program without anyone ever knowing about it. That makes no sense.

The big problem I see with this show is that we don't know if the person of interest is good or bad or even WHY they are of interest. We went through the whole show just to find out in the last 15 minutes that the female lawyer he had been following around and listening to for the whole show was actually the bad guy and the guy who was only seen once in the entire episode was the person going to be killed. Again, I found myself thinking 'What the fuck is that shit?', that's stupid and a complete waste of time. Why didn't the super computer spit out the other guys SS number? What criteria is being used to decide what and why these people are of any interest?

That leads to my other big problem with this show and dozens of other shows and movies that are being made today. When I go to a movie or watch a TV show, I don't want to have to be asking questions when it's over. If I wanted my brain to get a workout, I'd try reading some James Joyce again or go back to college or buy a crossword puzzle book. I want to be entertained without having to put puzzles together. I just want to be entertained and have fun and have my popcorn or whatever. I don't want to have to use my head to fill in the gaps in storytelling. That's the writers job. This is supposed to be the idiot box, not brain surgery.

Now I'm not saying I don't like these types of shows, they are okay in moderation, but does every show have to have the uber conspiracy? Remember the episode of X-Files where they went to Hollywood for the filming of an X-Files movie? That was a great episode that had nothing to do with the shows mythology story. There many, many series that have their best episodes as 'done in ones'; why can't newer shows be more like them?

James (not Jim) Caviezel's character is one thing they've done right. He's basically Michael Knight, Stringfellow Hawk and the entire A-Team all rolled into one person. I can accept that. That is what escapist entertainment is supposed to be about. A guy who looks like a hobo who is actually an ex-navy seal/soldier for hire, bad ass who cleans up good enough for the ladies to wanna have sex with. We are told he's been at crime scenes all over the place helping people because he "...just wants to help/protect people." with no underlying, ulterior motives. That's perfect.

This isn't all me saying I don't like this show. Based on this first episode, I will watch more of it. I just fear that like other shows from the recent past, my liking of the characters will get out weighed by the ridiculousness of the plots and story lines. (see Lost as an example.) I'm guessing that by midway through the season, they'll introduce some government type characters who are trying to kill or stop Emerson and Caviezel from helping people because it is counter productive to some conspiracy crap because the government is always the bad guys in these kind of shows now.


---

Forget it Josh... it's Cerebustown.
lotjx
Scrapple



Since: 5.9.08

Since last post: 327 days
Last activity: 165 days

#4 Posted on | Instant Rating: 1.00
The answer is 9/11 changed everything.

Well, not everything, we just have a viewing audience that is more scared shitless then they were in the 80s and 90s. The society has become so paranoid of everything that there has to be a giant conspiracy in everything. There is also a need for a higher purpose as well. That nothing just happens, there has to be something moving ie God, the government or magical faeries, looking at you, True Blood. In dark times, people look for answers, because the idea that shit happens scares them more. They would rather believe in a chaos that has some order to it then just straight chaos.

As for the premise of the show, Anyone who thought Lost was going to tie everything up after the first episode is a moron. I didn't watch after a friend of my pointed out, why watch a show you know that is not going to answer all the questions? There is no point. My favorite and what I consider the best TV show done is Babylon 5. They had all the angles from giant government conspiracies to the rise and fall of planetary governments to mythology. Yet, the show never forget that the reason people tune is due to the characters. Delenn, G'Kar and Londo made that show. Sure, Garibaldi, Franklin, Ivanova and Sheridan were the stable force for the viewer, but the aliens gave the show its heart and soul. They were intriguing, engaging and at times fun as well as heart breaking. If you don't give a shit about the characters then why the fuck would you care about the plot?

People cared about Mulder and Scully, so in turn they cared if Mulder found his sister, Scully's cancer and what is the ultimate truth. Seinfeld is the perfect example of people loving the characters while the plots were meaningless. If you look at all the shows on TV that have been hits or resonated with people, it will be the characters they remember more than the giant plot. The problem for TV right now is they have good ideas, but can not make good characters. Also, the audience is grown up as well. You can't run too much I love Lucy, Honeymooners or other sitcoms like that. We have been there, done that. I know people will bring up According to Jim, but in reality the reason it lasted so long was ABC was bankrupt with ideas for shows. Even now they are stuck.

The audience wants great characters and they want a decent plot. Is really that hard? I will also never say dumb down a show. Maybe in Ringer's case, slow down some of the big reveals, but don't go straight stupid. We live in a golden age of information and we probably have more morons then ever. If a show makes people think, good. They barely do it all anymore.


---

The Wee Baby Sheamus.





Twitter: @realjoecarfley its a bit more toned down there. A bit.
Shem the Penman
Toulouse



Since: 16.1.02
From: The Off-Center of the Universe (aka Philadelphia)

Since last post: 2353 days
Last activity: 2151 days

#5 Posted on
I grew up in Oyster Bay, so I'm rather amused at the show's idea of it as a good place to dump a body. That huge empty meadow they were driving through when Caviezel dropped the flashbang in the car looks like nothing in, or near, Oyster Bay.

As for the show, I enjoyed the just slightly insane edge they gave Caviezel's character, but I wish they'd given Emerson more to do than just play a more altruistic version of Ben Linus.


---

"The object of persecution is persecution. The object of torture is torture. The object of power is power. Now do you begin to understand me?"
Captaincuba
Italian



Since: 25.10.05

Since last post: 2322 days
Last activity: 2197 days

#6 Posted on | Instant Rating: 8.40
I too thought it reeked of Knight Rider. Instead of KITT we have Emerson's PC and Resources.

That being said I still enjoyed it.

Also...Michael Emerson would be the PERFECT Mysterio for Spidey to tangle with.

CC
Leroy
Boudin blanc



Since: 7.2.02

Since last post: 368 days
Last activity: 363 days

#7 Posted on | Instant Rating: 6.55
Yeah, this didn't do it for me.

The problem isn't that the show was complicated (it really wasn't) - it was that I didn't really care about any of the characters, so I had no desire to see it play out. And it didn't help that Jim Caviezel's homeless guy getup wasn't really all that convincing.

Funny, but we decided, after Person of Interest, to check out Breaking Bad on Netflix (we've meant to get to it but hadn't quite yet). It was striking how a show that's not all that comparably action pack (at least in the first five episodes) was far, far, FAR more interesting than a show about a bad ass. Hell, the best episode of Breaking Bad thus far has been when the leads are just hanging out with their respective families.

(edited by Leroy on 25.9.11 2016)
Moss
Summer sausage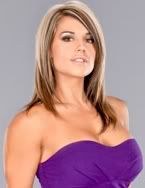 Since: 23.9.10
From: Calgary, AB

Since last post: 2098 days
Last activity: 2082 days

#8 Posted on | Instant Rating: 6.43
After the 2nd episode I do believe this is my favourite new show.


---

Shut up, Josh!