spf
Scrapple



Since: 2.1.02
From: The Las Vegas of Canada

Since last post: 967 days
Last activity: 386 days

#1 Posted on
The Oscar list is out today, and I have to say I'm not too unhappy with the major nods. Though I am upset at Ridley Scott getting a best director nod over Baz Luhrmann. LOTR got the big number this year, coming in with 13 nominations. Here's the big six:

1. Best Picture: ``A Beautiful Mind,'' ``Gosford Park,'' ``In the Bedroom,'' ``The Lord of the Rings: The Fellowship of the Ring,'' ``Moulin Rouge.''

2. Actor: Russell Crowe, ``A Beautiful Mind''; Sean Penn, ``I Am Sam''; Will Smith, ``Ali''; Denzel Washington, ``Training Day''; Tom Wilkinson, ``In the Bedroom.''

3. Actress: Halle Berry, ``Monster's Ball''; Judi Dench, ``Iris''; Nicole Kidman, ``Moulin Rouge''; Sissy Spacek, ``In the Bedroom''; Renee Zellweger, ``Bridget Jones's Diary.''

4. Supporting Actor: Jim Broadbent, ``Iris''; Ethan Hawke, ``Training Day''; Ben Kingsley, ``Sexy Beast''; Ian McKellen, ``The Lord of the Rings: The Fellowship of the Ring''; Jon Voight, ``Ali.''

5. Supporting Actress: Jennifer Connelly, ``A Beautiful Mind''; Helen Mirren, ``Gosford Park''; Maggie Smith, ``Gosford Park''; Marisa Tomei, ``In the Bedroom''; Kate Winslet, ``Iris.''

6. Director: Ron Howard, ``A Beautiful Mind''; Ridley Scott, ``Black Hawk Down''; Robert Altman, ``Gosford Park''; Peter Jackson, ``The Lord of the Rings: The Fellowship of the Ring''; David Lynch, ``Mulholland Drive.''

Complete list can be found at Click Here


---

There, I feel better now.
Promote this thread!
Super Shane Spear
Bierwurst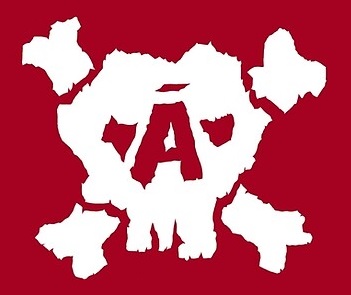 Since: 2.1.02
From: Sector 7 Slums

Since last post: 2932 days
Last activity: 2932 days

#2 Posted on
The only dissapointment for me was that Memento deserved a Best Picture nod.
BigDaddyLoco
Scrapple



Since: 2.1.02

Since last post: 8 days
Last activity: 5 days

#3 Posted on
Both 'Memento' and 'Requiem for a Dream' deserved Oscar nods. I will say that 'A Beautiful Mind' and 'In the Bedroom' were both excellent. "The Lord of the Rings' was good, but there was better out there. I haven't seen the other two movies.
vsp
Andouille



Since: 3.1.02
From: Philly

Since last post: 4375 days
Last activity: 630 days

#4 Posted on
> 2. Actor: Sean Penn, ``I Am Sam'';

HAHAHAHAHAHAHAHAHAHAHAHAHAHAHAHAHAHAHAHAHAHAHAHAHAHA

Okay... I'm better now. Post the real list, okay?




---

HELLO KITTY gang terrorizes city, family STICKERED to death!
DrewDewce
Bratwurst



Since: 2.1.02
From: The Derby City

Since last post: 79 days
Last activity: 56 days

#5 Posted on
I have a feeling LOTR will rack up the actual Oscars in the non-major categories but not get picture of the year or a best director nod for Jackson.

McKellan might have a shot at best supporting actor tho.

I was surprised about Baz too. I've not seen MR, and don't plan to, but you hear about his directing of that movie all the time. I'm guessing they really wanted to get Ron Howard in there this year, and Baz was the odder man out.

I still need to see Memento dammit.

If I didn't waste so much time watching wrasslin' and music videos, I'd probably get around to it. Maybe now with no football on. Gotta do it before the NCAA tourney heats up.

drew2
Torchslasher
Knackwurst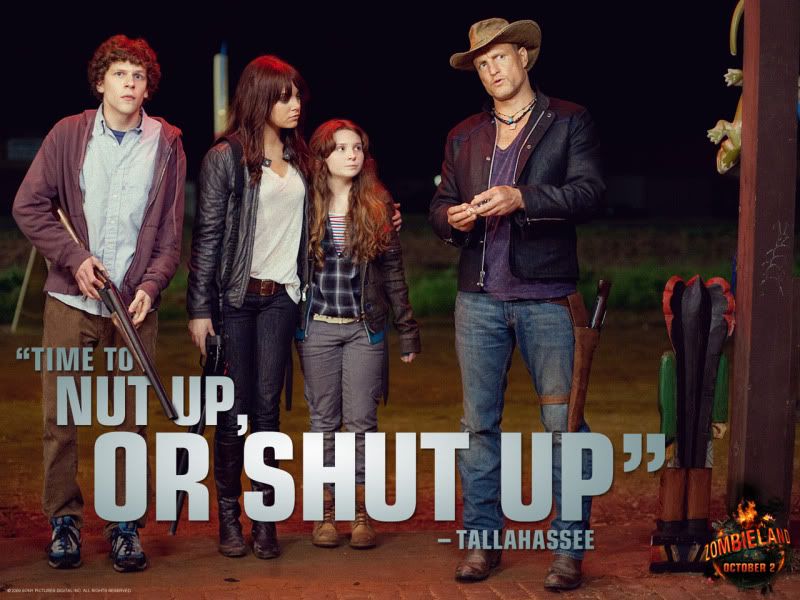 Since: 17.1.02
From: New F'n Jersey

Since last post: 105 days
Last activity: 105 days

#6 Posted on
Gotta agree with Triple S here. Memento only got nominations for such pedestrian fare as "Best Original Screenplay" and "Best Editing." Where is the best director, actor, or picture nod?
I love movies and watching the Oscars, but I may just have to boycott this year.


---

Zap Actions-Dour!!!
Dr Unlikely
Liverwurst



Since: 2.1.02

Since last post: 69 days
Last activity: 2 days

#7 Posted on
Not a fan of this list at all. "The Royal Tenenbaums" was mugged. Sean Penn gets nominated for "I Am Sam", but Gene Hackman doesn't make the list? Instead, it gets stuck, like "Memento", in the screenplay category, meaning only one of them can get one of the major awards.

Whatever you think of "AI", and I understand that people are split pretty strongly, I really thought it deserved an acting nomination or two and definitely something for art direction.

I really didn't see the big deal about "Lord of the Rings". It was a fun action movie and I'm glad I saw it in a theater, but it didn't really strike a chord. A lot of the characters were pretty sketchy and the effects were kind of hit or miss, since there seemed to be an effort to keep the camera moving enough that you couldn't really get a good look at anything. McKellen was good, though. Sean Bean, too, since he had an actual character to play.

Ethan Hawke up for an Oscar? Finally, he gets his due for "Mystery Date"!
Yun
Salami



Since: 2.1.02
From: Just outside Dudleyville

Since last post: 4587 days
Last activity: 4534 days

#8 Posted on
Lord of the Rings is this year's attempt to prove that the Academy is not a bunch of old men who've lost touch with what real people think. But like all token popular movies it probably won't win anything big. McKellan will probebly win just to appease the common man, and they might give it best adapted screenplay.


---

Once you start down the smark path, forever will it dominate your destiny.



Yun Cheolsu (FKA Cactus Jon)
Foley Mark
Raven Mark
Kane Mark
Hardy Mark
Just Plain Mark
Author
Musician
and
High Priest of the Temple of Spork
WTF13
Boerewors



Since: 22.1.02

Since last post: 5801 days
Last activity: 5801 days

#9 Posted on
McKellan's been up before, so they might give it to him this year. But why wasn't Steve Buscemi nominated for Ghost World? Probably because though it was a great movie, I think the setting of the film probably only struck a chord with people who are familiar with that cynical hipster subculture, and I doubt it was familiar territory for most Academy members.

Hope Amelie picks up at least one Oscar besides Best Foreign, because it was definitely the best movie I saw last year.

I need to check out Monster's Ball. I'm interested to see what goes down in best actor...we have an actor playing a retarded person and an actor playing a mentally ill person. Will they cancel each other out?

I imagine "A Beautiful Mind" will take home Director and Picture.


---

Bill Savage went over to the (Stu Hart) house and one of the Hart kids was running around with his hair wet. Savage asked why his hair was wet. Stu said, "The little bastard broke a vase this morning, so I stuck his head in the toilet. Want me to show you again?"
From the Ring Around the Northwest newsletter


Freeway
Scrapple



Since: 3.1.02
From: Calgary

Since last post: 1646 days
Last activity: 1334 days

#10 Posted on
Requiem for a Dream was a 2000 movie, technically, but yeah, it wuz robbed! So was Guy "The Man' Pearce...but whatchagonnado? Russell Crowe and him were both robbed for LA Confidential back in '97.


---

Benoitaholic #258