The King of Keith
Lap cheong



Since: 4.11.02
From: Winchester, VA

Since last post: 2065 days
Last activity: 2064 days

#1 Posted on
I was one of the lucky people who attended tonight's game at FedEx Field. After sitting through major congestion on the Beltway due to everyone trying to get into DC for the concert, we arrived at the stadium a half hour before kick off.

Being a Redskin fan since I was four, I have dealt with many years of highs and lows. I've watched them win 3 Super Bowls, and I've seen them go 4-12. I've seen a list of quarterbacks who have come and gone...Theisman, Schroeder, Williams, Rypien, Humphries, Friesz, Shuler, Frerotte, Johnson, George, Banks, Wuerffel, and Matthews. Some of them were good (Jay Schroeder is always on my list of five favorite Redskins) and some just plain awful (Heath Shuler...shudder). However, the kid we got now makes me proud.

Patrick Ramsey proved tonight that he's going to be the heart of the Redskins offense for a while. He made us stand up and cheer and believe in him tonight. Usually when the offense came on the field for the last few years, we'd hold our breath, and wait for them to screw it up. Other than our playoff year from about 4 years ago, our offense has been horrid. Tonight, the mood was definitely different.

While ducking a sure sack and throwing a beautiful pass to Laeverneus Coles, or his clutch 20 yard run in the fourth quarter setting up the winning field goal, you could tell he was winning over the fans.

When the kick won the game, people were hugging and jumping up and down like we'd just won our fourth Super Bowl. Why the sudden love? Because for the first time in a long time, we believe in our team and we believe in its players. Instead of believing that we'll find a way to lose, we believe we can win.

I know what you are saying. This is only the first game of the year. Momentum is the key here. Next week we have the Vick-less Falcons. I fully believe we can take that one as well and start off the season at 2-0.

Anyway, the game was great. The weather was perfect. The mood was electric. The fans (minus a few obnoxious Jets fans) were loving it. When the Redskins took over for their final drive with it all tied up, I turned to my brother and said "This is why I love football. This is what it's all about".

Welcome back, football. I've missed you.


---

Hail to the Redskins! Patrick Ramsey will own you! 16-0, here we come!
Promote this thread!
whatever
Bierwurst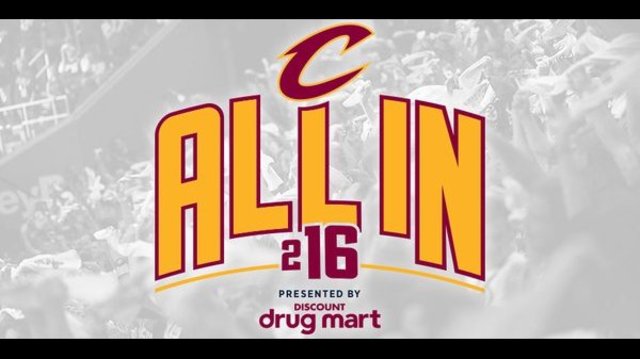 Since: 12.2.02
From: Cleveland, Ohio

Since last post: 128 days
Last activity: 88 days

#2 Posted on
Great game! I usually don't watch teams other than the Browns, but I found myself drawn in to this one. A very well-played game, especially for the first of the season. A lot of back-and-forth, a great end of the 4th quarter game-winning drive, just excellent. So good to have the NFL and college ball back on.

Go Brownies & OSU!!!


---

I drove the Hummer. Sorry 'bout that.
Torchslasher
Knackwurst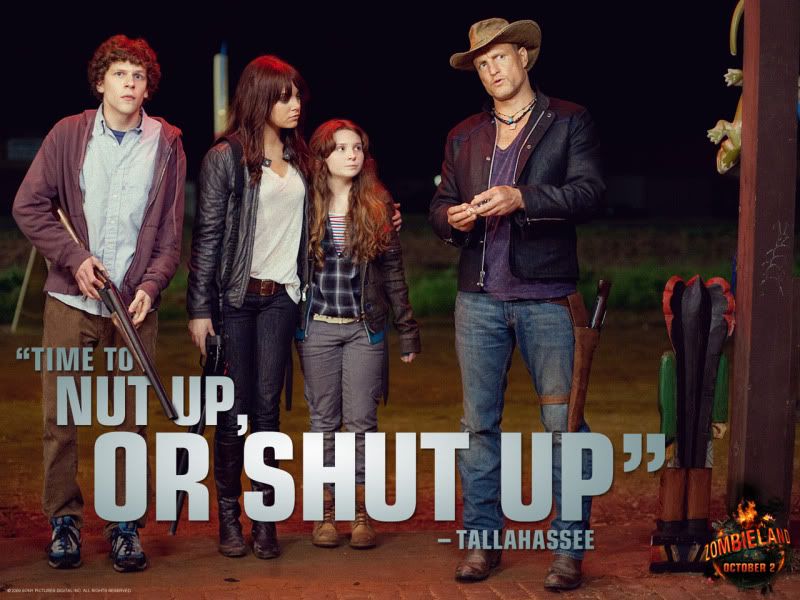 Since: 17.1.02
From: New F'n Jersey

Since last post: 34 days
Last activity: 34 days

#3 Posted on | Instant Rating: 6.44
Being a Skins fan, I was excited to see Ramsey light up the Jets in the first half. I'll even admit that I thought we were cooked after Pat's lackluster second half, but he sucked it up and surged at the right time.

It really helped that we got the running game going last night. I don't even know the Betts guy, but he and Canidate were awesome. Gotta give props to the offensive line for pushing the NYJV team back. Speaking of the Jets, they must have loved being burned by Coles and Hall. Heh.

All in all, I like our chances, even if it is only a 9-7 season. We have the building blocks for a good future, so we'll see. Hopefully the Giants can falter somehow, because we aren't in the Eagles league (so to speak)...yet.


---

Molly, Stacy and Daffney all in WWE? I suddenly lost all my will to complain about anything regarding the WWE. Hope I don't lose my street cred for this.

TS, the greatest Wiener rated 6.1554 ever to live!! Oops, I mean 5.5...4.5?? Oh, dammit! I guess Notorious FAB was right.
Ffej
Boudin rouge



Since: 15.1.02
From: Flatwoods, KY

Since last post: 4438 days
Last activity: 2747 days

#4 Posted on
What was up the Jets horrendous play calling? You would Testaverde would know to audible when a run is called on 3rd and 3 and ALL the white jerseys are lined up on line. The coaching staff gave the Jets no chance to win that game at the end calling short passes on third and long and running on that last 3rd down.

The Redskins did look good, especially in the first half. Perhaps the Old Ball Coach will have a good season in DC.


---

WIENER OF THE DAY! July 6, 2002!

If I lived back in the wild west days, instead of carrying a six-gun in my holster, I'd carry a soldering iron. That way, if some smart-aleck cowboy said something like "Hey, look. He's carrying a soldering iron!" and started laughing, and everybody else started laughing, I could just say, "That's right, it's a soldering iron. The soldering iron of justice." Then everybody would get real quiet and ashamed, because they had made fun of the soldering iron of justice, and I could probably hit them up for a free drink.
David Adams
Kishke




Since: 2.1.02
From: NJ

Since last post: 186 days
Last activity: 5 days

#5 Posted on
Originally posted by Ffej

---

What was up the Jets horrendous play calling?

---


Paul Hackett(Jets' Offensive coordinator) does not have a clue how to run an offense with a pocket passing QB. The offense is tailor made for Pennington.

Either that or Hackett hates Testaverde. That's been speculated as well.
BigVitoMark
Lap cheong



Since: 10.8.02
From: Queen's University, Canada

Since last post: 5493 days
Last activity: 5402 days


ICQ:
#6 Posted on
I don't know that Hackett hates Testaverde...let's not forget that Testaverde was terrible when he played last year, thus necessitating giving the job to Pennington in the first place. He's what, 39 years old? It's quite possible that Vinny just sucks now. I'm leaning in that direction.
Malfunkshon
Cotto



Since: 10.8.03

Since last post: 6121 days
Last activity: 6113 days

#7 Posted on
To all your Skins fans...I was born on the night LT ended Joe Theismann career. MWAHAHAHA!

Anyway, Ramsey did look good in the first half. He has lots of room for improvement, though. And the Jets had too many chances to take a lead in that game, but Vinny's old arm couldnt get the ball down the field quick enough. Those little 4 yard passes wouldnt do much to help, either.

And I wouldnt claim a victory over the Falcons yet. They're not completely vulnerable just because Vick is out. Doug Johnson is a dangerous backup, and Atlanta's D should be tough. I'm worried bout how my Cowboys will fare.


---

[l]www.ngg-forums.cjb.net [/l]
Ay yo, Pass Dat Sh*t
Fat kids are harder to kidnap...
y4j1981
Kolbasz



Since: 1.4.03
From: Dale City, Virginia

Since last post: 4102 days
Last activity: 4042 days

#8 Posted on
REDSKINS WON!!!

I hope this means good things. Its about time good things start happening for Washington D.C. area teams. For the first time in a while I think I will watch The Skins's next game thanks to that win. I will usually skip a game or two casue they lose but here is to hope.


---

Stewie Griffin: No sprinkles! For every sprinkle I find, I shall kill you!
drjayphd
Scrapple
Moderator



Since: 22.4.02
From: New Hampshire

Since last post: 99 days
Last activity: 4 days


ICQ:
#9 Posted on
Feh... the only thing I care about Redskins related this week is how LaVar Arrington did on While You Were Out. Missed the replay, but the ads clearly show Leslie smacking Arrington's ass, in spite of her husband.
---

Today's Out-Of-Context Quote, Courtesy of hardygrrl:

"...between the grime layer and the Seventies game show host hair, I'd rather rim Undertaker after a White Castle/Schlitz bender."
The King of Keith
Lap cheong



Since: 4.11.02
From: Winchester, VA

Since last post: 2065 days
Last activity: 2064 days

#10 Posted on
Speaking of Lavar, I don't know if this was a Redskins only thing or not. Before the kickoff they showed a Matrix themed video of the Skins with Lavar looking like Morpheus saying "Here we go!" They showed bullet time effects on Ramseys passes, also. It was super cheesy, but a whole lot of fun.


---

Hail to the Redskins! Patrick Ramsey will own you! 16-0, here we come!
Big Bad
Scrapple



Since: 4.1.02
From: Dorchester, Ontario

Since last post: 598 days
Last activity: 167 days

#11 Posted on | Instant Rating: 5.54
There was a football game? I lapsed into shock after seeing how decrepit that all of Aerosmith look. What happened to these guys? Just a year ago they looked their age, but now they're into Keith Richards territory.

Britney Spears should referee games. Nuff said.


---

"When this bogus term alternative rock was being thrown at every '70s retro rehash folk group, we were challenging people to new sonic ideas. If some little snotty anarchist with an Apple Mac and an attitude thinks he invented dance music and the big rock group is coming into his territory, [that's] ridiculous." - Bono, 1997