I know most of you are waiting for that big debut, to the point redsoxnation couldn't even keep his excitement bottled up any longer – and I can promise you it won't be long now. I guarantee that by Memorial Day of 1996, we will feel the moment that made WCW the unquestionable megaforce in the wrestling industry, and snatched ratings victory for 88 consecutive weeks. For those new, I'm about to spoil things ... but really, I think we all knew that sooner or later, Glacier's Blood Runs Cold campaign was going to start.
Also, this is my 50th recap of the year. Huzzah!
ERIC BISCHOFF, BOBBY HEENAN, MONGO MCMICHAEL, and PEPE man the announcer booth. Bischoff is blathering on about titles on the line all over the place, Heenan's carrying on about police in the back, and for some reason Pepe is dressed like this:
THE PUBLIC ENEMY (with table) vs. THE AMERICAN MALES
Bischoff on RAW: "The Ru Paul impersonator, the transvestite Goldust defeats Savio Vega, regains the Intercontinental Title. Yawn. Mankind defeats Aldo Montoya, bigger yawn. And Vader defeats Fatu, oh boy." It's pretty obvious during the entrances that Marcus Bagwell was carrying himself as a big star by this point, and it was only a matter of time before he'd find his true calling.
Bischoff announces we'll be seeing Eddie Guerrero against Chris Benoit later tonight; only the 5th time they've been booked against each other this year, made even more impressive by the fact Chris is in Japan half the time. Males clear the ring which sets up their big move; clapping with the audience. Bischoff gives a shout out to Brian Pillman, who is recovering from a very very severe automobile accident that's left him essentially crippled and unlikely to ever walk again. Grunge gets back in but is sent packing from a Riggs dropkick. Males double team Rocco Rock with a stereo dropkick for 2. Grunge gets back in and sends Bagwell from pillar to pillar face first. Rocco hits a lionsault for 2. Bagwell comes back with a springboard crossbody for 2. TPE hits a double clothesline, and stomps a mudhole. Grunge drops a leg, but Rocco misses the top rope senton. Riggs gets the hot tag and cleans house. Dropkicks for everyone! Bagwell charges Rock but gets backdropped out and hotshotted onto the guardrail. Riggs is also dumped for the DQ at 7:28, because we can't make up our mind on the over the top rope rule. Riggs is put through the table with the Enemy's double team senton move, just cuz they can. **1/2
"MEAN" GENE OKERLUND introduces us to EMILY and CHERRY. They're here to draw for the lethal lottery. Hugh Morrus and Meng will face Barbarian and Bobby Walker. Also, Stevie Ray and Big Bubba will take on Fire and Ice. For the record, this will happen on PAY-PER-VIEW, as in you must PAY for each VIEWING. Jeezus. Gene asks the ladies to shuffle the card as best they can; by which they cut the deck of names and then leave the cut obvious so they can cut it a second time and put the stack in EXACTLY the order it started. Apparently they think their viewers are retarded. Ric Flair and Randy Savage are made tag-team partners – imagine that. They'll face Arn Anderson and Eddie Guerrero. Boy, if it wasn't for Uncensored I'd say this is shaping up to be the worst pay-per-view of all time. Instead, it might just have to settle for being the most boring.

CHRIS BENOIT vs. EDDIE GUERRERO
Benoit powers Eddie to the corner, slaps him a few times and flashes the 4. Eddie then does the same, and the excellent WCW camera work misses whatever Guerrero flashed at him. Benoit slams Guerrero by the mullet, and follows with a backdrop suplex. And with that, we need to take a commercial break!
Benoit remains in control upon return, while Bischoff pimps the Cruiserweight title that's coming soon. Guerrero, Bobby Eaton(?!?), and Brad Armstrong are still alive for the USA in the tournament. Benoit was put out by Ohtani, and Bischoff figures he's taking out some of that frustration here; well timed as Benoit hits a German with a bridge for 2. The two degenerate into a brawl, which Eddie wins against all odds, so Benoit simply dumps him to the outside. Guerrero pops back in with a top rope rana, but only gets 2. Eddie goes for a sunset flip, but Benoit drops down, and hooks the rope for leverage to score the pin at 5:01. This was easily the worst Benoit/Guerrero match I've ever seen; I'd write a letter to Guerrero about the nightmare I just witnessed, but that would be weird. *1/2
"MEAN" GENE OKERLUND continues his string of unknown guests; ROB GARNER who is a VP with WCW allegedly. RANDY SAVAGE heads down before the suit can speak. He tells Savage he's concerned about his actions, and iterates how unacceptable they've been – and if continued, there will be serious ramifications. Savage tells the big guy he's just a little too comfortable around the Macho Man, and promises he's going to keep doing whatever he wants to whomever he wants. VP Rob offers psychiatric help, to which Savage offers HIM an open handed slap... but storms off before he delivers. What a waste!
Having no more RAW results to give away, Eric Bischoff starts giving away Nitro results by stating Sting and Lex Luger will defend their tag-team titles against Harlem Heat on Saturday Night this week.
MENG vs. "HACKSAW" JIM DUGGAN
Hacksaw attacks Meng on the apron every time he tries to enter the ring, which doesn't seem like a very productive way to win. Having no more Nitro results to give away, Bischoff gives away the RAW results again. Meng finally gets into the ring and chokes Duggan in the ropes. Meng turns to savagery – with eye rakes and face bites, and then headbutts the corner buckle 100 times, because he's from the WILD! He isn't people like you and me! Duggan makes sure to sell Meng's nerve hold with all the appropriate facial grimaces.
Duggan powers loose and calls for the Ho's. Meng just shoulderblocks him to shut him up and goes back to the nerve hold. Hold is released, but he misses a pair of elbows which gives Duggan time to recover. Atomic drop and scoop slam set up the 3 Point Stance. It misses, and Duggan runs head first to the buckle. Meng beats him down in the corner, so Duggan grabs his 2x4. Meng superkicks him in board which smacks him in the face, but a foot on the ropes only means 2! On the floor, Duggan tapes his fist, cold cocks Meng, and gets the pin at 6:03. If you had told me at the top of this show that Meng and Duggan were going to outperform Guerrero and Benoit, I'd have had you committed, but then it happened, and it was amazing. **1/2
"MEAN" GENE OKERLUND, EMILY, and CHERRY are pulling more names for the Lethal Lottery. Alex Wright and Disco Inferno will take on Earl Robert Eaton and "Dirty" Dick Slater. Gene tries hitting on the ladies, who vow a threesome for later. Gene turns beet red; and pulls more names. Steven Regal and Fit Finlay are teamed, just in case there were any viewers left who didn't think this was rigged. And to seal it, VK Wallstreet and Jim Duggan will take them on. I guess Johnny B Badd was busy and couldn't be paired with DDP.
RIC FLAIR (with Elizabeth and Woman) and THE GIANT (with Jimmy Hart) vs. LEX LUGER and STING (for the WCW World Heavyweight title, the WCW World Television title, and the WCW World Tag-Team titles)
Flair stops at ringside to hit on MONGO MCMICHAEL'S WIFE, some busty blonde whose name we don't know. That draws out RANDY SAVAGE from the crowd, but he's immediately restrained by POLICE OFFERS, and cuffed. Flair kicks Savage in the face a few times, drawing DOUG DILLENGER on the scene to tell Flair "hey man, not cool". Glad he's here. Flair makes one more pass at the blonde, which starts pissing Mongo right off. Rules of this match; if you're pinned, you lose your title, or in Lex's case, titles. Sting and Giant start; and Sting hits a pair of dropkicks. Giant tries a bearhug, but Luger breaks it up and they double clothesline him to the floor. Flair rushes in, and he's sent packing. Once the dust settles, we're left with Flair and Luger. Luger press slams the champ, and runs him over with a couple of clotheslines. Flair flops, and begs for mercy. Sting comes in, but is dropped with a back elbow. Flair heads up, and is promptly slammed. They wind up on the floor, and a Stinger splashes misses, causing Sting to crash rib first into the guardrail. Woman rakes his eyes for good measure. Sting is rolled in for Giant, who jumps up and down on Sting's stomach. Flair hits a standing vertical suplex, and struts while not noticing that Sting's already on his feet. Luger gets the tag, and beats on Flair. Giant comes in for the Chokeslam, but Sting comes flying in from the top rope with a direct hit on the knee. Still, Giant gets back up, so Sting does it again. Giant refuses to break the chokehold, and Sting has to beat him off. Jimmy Hart tries to interfere while Giant falls like a tree, but he takes a punch to the face. Woman hands a cup of coffee to Flair, but he misses Sting and Giant gets a face-full for the DQ at 7:30. **
Giant SNAPS, and Flair beats it to the back to grab a towel for his friend. He begs for mercy, but Giant seems to be having none of it. "MEAN" GENE OKERLUND hits the ring as Flair bails. Giant tells Flair that the coffee only lit a fire; and wants a World Title shot next week. Flair tells him that he tried to apologize, but now he's mad, and he accepts.
Bischoff hypes the title match for next week. Heenan asks Flair to stop making so many enemies because there's too many people gunning for him. Next week's Nitro airs at an early 7:00pm start time, just for you at home who don't want to miss it 17 years ago. I'll have it then.
---
The Shooting Star Press blog
Promote this thread!
Reverend J Shaft
Toulouse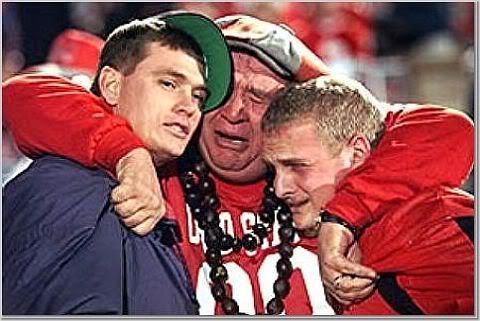 Since: 25.6.03
From: Home of The Big House

Since last post: 14 days
Last activity: 7 hours

#2 Posted on | Instant Rating: 4.11
Nice recap. I actually enjoyed this period in WCW right before the NWO arrived. The Flair/Giant/Savage stuff was quite entertaining.

And this episode had, perhaps, one of my favorite Flair moments ever at the end there with the coffee thrown on The Giant. I vividly remember Flair getting all pissed off and standing on the announcers platform, threatening to kick The Giant's big ass... then instantly realizing The Giant is gonna come after him and hightailing it to the back. Funny, funny stuff.

(edited by Reverend J Shaft on 23.4.13 0920)
KingDiamond
Braunschweiger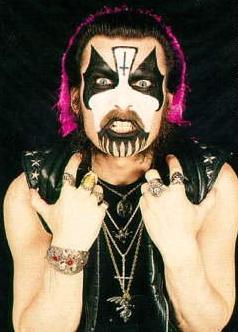 Since: 18.2.12
From: Philadelphia

Since last post: 1345 days
Last activity: 1217 days

#3 Posted on
Love these! Thanks for doing them.
BigDaddyLoco
Scrapple



Since: 2.1.02

Since last post: 6 days
Last activity: 5 days

#4 Posted on | Instant Rating: 5.23
What is starting to stand out to me is the amount of dead performers on these shows. I think we have had some episodes of Saturday Night with more, but I count seven on tonight's.