InVerse
Boudin blanc



Since: 26.8.02

Since last post: 7 days
Last activity: 5 hours

#21 Posted on
Originally posted by CRZ

---

I think what would be great actually is if all you people who *swear* you're giving up on RAW would, instead of come on here and say "whine whine whine sucked never again," say NOTHING, stop watching, DON'T post about the show you don't watch, DON'T tell us what you watched instead, &c. That'd be great.

---


Have you ever watched Jay & Silent Bob Strike Back? If not, rent it just for the end, where they go around and beat the shit out of everyone who was talking shit about them on messageboards.
vsp
Andouille



Since: 3.1.02
From: Philly

Since last post: 4374 days
Last activity: 629 days

#22 Posted on | Instant Rating: 0.00
Originally posted by spf2119

---

Okay, I missed last night's Raw but reading the recaps I have one question that I haven't been able to get a good feel for from the recaps. Is there a reason why losing his match and his mask is seemingly causing a Kane heel turn? I assume RVD came out to help Kane, and then boom he chokeslams him or something to that effect. It seems like there was a fairly unsympathetic response to this whole thing from the announcers and the crowd, and I am trying to figure out if something earlier caused it. It's times like this I miss the CRZ recaps, as he left in the details that everyone else is too busy editorializing constantly to pay attention to.

---


RVD came out to help... a few minutes _after_ he might've done some good or helped his buddy win the match. (Not that the announcers played up on that, IIRC.) Kane took his humiliation and anger out on the nearest object available, which happened to be RVD, since the heels had scattered by that point. They've been teasing a breakup and a feud for some time now, hence the "this is it" reaction from many, but I didn't get a sense of finality from the chokeslam; Kane just lashed out, and they're saving how RVD reacts to that until next week. They could still do either guy as a heel.

I'm a little surprised they didn't go with the RVD-joins-Evolution angle, as it would have tied some continuity together; Evolution would have their teased fourth member, the RVD-Kane breakup would be official, and Kane could spend months as a monster face looking for payback. If Evolution is following the classic Horsemen pattern, however, a heel RVD would fit Orton's role (brash and cocky upstart) better than the big-man vacancy created by Batista's absence, so maybe that's why they didn't pull the trigger on that.


---

"You may be wondering why I have been making so many references lately to Fox News. The reason is that it is now my cable news network of choice -- because if I'm going to watch the news and be lied to, I want it to be ridiculously obvious that I am being lied to." -- Center for an Informed America, Newsletter #34
Mr Shh
Lap cheong



Since: 9.1.02
From: Monmouth County, NJ

Since last post: 19 days
Last activity: 19 days

#23 Posted on
I guess I'm a sucker cause I was genuinely *freaked out.* I had to turn away - I just couldn't look at his face.

Simba
Frankfurter



Since: 7.8.02
From: Boston, MA

Since last post: 3846 days
Last activity: 3453 days

#24 Posted on | Instant Rating: 6.20
I actually thought it was the Undertaker for the first second or two.

Other than that, it wasn't bad. I don't know what everyone was expecting. At least he'll be able to give Pete Rose a sneak attack if they ever cross paths again.


---

Reserved for future use.
Ubermonkeys
Frankfurter



Since: 2.1.02
From: Michigan

Since last post: 4859 days
Last activity: 4733 days

#25 Posted on
I just wanted to offer a different angle on the Kane blowing spots bit.

This is entirely speculative, but maybe Jacobs was feeling shitty about the entire situation and couldn't really bring himself to concentrate on the match itself. Everything is on the wait-and-see tip, but it seems like this was a huge risk with his popularity and even usefulness at stake, and that he's going to be losing money from merchandise in a big way now. I'm not sure how much that the money from that stuff even matters anymore, since the last time I really heard anything was when Austin was bitching about Jarrett calling 3:16 blasphemous.

I just watched thinking how nervous he had to be if he wasn't confident in what the crowd's reaction was gonna be... and if he had any accuracy in predicting the reaction from the crowd, well, I'd have been nervous too.


---
Somebody told me Air Bud's playing volleyball now???
britain
Loukanika



Since: 8.1.02
From: Somewhere between Tenacious Z and Rhyno

Since last post: 5442 days
Last activity: 4988 days

#26 Posted on
Originally posted by Simba

---

I actually thought it was the Undertaker for the first second or two.


---


As did my wife, and once she saw it ["Is that, like, the Undertaker dressed as Kane?"], I spent the remaining time trying to make out if it really was the Taker-jump'd-back-to-RAW or something, and this was some craziness I somehow didn't pick up on during the match.

It was painful to look at, Mr Shh, but I was still a little underwhelmed ["if that's a word"]. I mean, maybe part of it is that we all grew up with Freddy Krueger, and part of it is that I've known real burn victims, but I thought he looked like he'd just come off a Warner Brothers cartoon and an Acme bomb had blown up in his face.

I would have gone for some full-on Stan Winston type jazz [I know Winston's not a makeup guy, but you know what I mean, right? some real gore] and then probably had Bischoff come out and say "Jeeee-sus, I take it back! Put it back on!" I mean, this was a fire -- set, no less, by the Minister of Darkness and Outlaw Bikers Himself.

Either that, or I would've had him unmask and look fairly normal, as though his scars had healed [or he'd somehow managed to protect his face] but his own imagined self-image was much, much worse than his real appearance. People can relate to that. [This is what I thought they were building toward, with the successively more revealing outfits over the past couple of years.]

But all this still doesn't explain, as noted earlier in this thread, why half his hair didn't come off with the mask when Undertaker or X-Pac unmasked him in the past.

I hope all this doesn't make me sound like the kind of people CRZ wishes wouldn't post -- I did find all this affecting, and I'll be interested in seeing what he looks like next week, thasferdamnsure. I just felt compelled to share an opinion, and I remembered this thing was here, and, well...
Dagent913
Bockwurst



Since: 18.11.02
From: Strong Island

Since last post: 5013 days
Last activity: 4544 days

#27 Posted on
Maybe he kept blowing spots because he had that black shit running into his eyes and couldn't see well.

When he unmasked, it looked to me like they had something more planned, but the make-up ran due to sweat and whatnot.



---

What if your grandfather was a kazoo?







Take the "Which Marvel Comics Hero are you" quiz!
Spaceman Spiff
Knackwurst



Since: 2.1.02
From: Philly Suburbs

Since last post: 96 days
Last activity: 16 hours

#28 Posted on
Or, maybe he was blowing spots because he's an average (at best) wrestler? It's not like he's Mr. Mat Technician to begin with.

(edited by Spaceman Spiff on 24.6.03 1310)

---
oldschoolhero
Knackwurst



Since: 2.1.02
From: nWo Country

Since last post: 3328 days
Last activity: 3262 days

#29 Posted on
I really dug the whole "unmasking", but what would have realy made it complete....

Kane stripping away the plastic and hiar, causing King to yell "Oh my God-that's my dentist!"

Sorry.




---
Hail To The King, Baby
KingdoK
Chaurice



Since: 16.7.02
From: North Reading, MA

Since last post: 5480 days
Last activity: 5463 days

#30 Posted on
My roommate and I were doing that while we watched.

"That's my dentist!"

"That's my fake Diesel!"

I'm pretty sure we were ripping someone off though. I think Scaia made those jokes the last time Kane got unmasked at a PPV.
Ubermonkeys
Frankfurter



Since: 2.1.02
From: Michigan

Since last post: 4859 days
Last activity: 4733 days

#31 Posted on
Hey, he had a good match with Albert. Not a lot of guys walking around can say that.

And fuck ALL Y'ALL for making me defend Kane. He is average at best, but he doesn't regularly blow spots that badly.

I BLAME TRIPLE H!

(edited by Ubermonkeys on 24.6.03 1335)

---
Somebody told me Air Bud's playing volleyball now???
Mr. Heat Miser
Blutwurst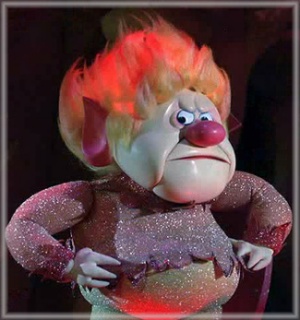 Since: 27.1.02

Since last post: 3886 days
Last activity: 1988 days

#32 Posted on
Originally posted by britain

---




but I was still a little underwhelmed ["if that's a word"].

---


I know it's not, 'cuz I looked it up,
It's one of those skills that I learned at my school...


[/sloan]

Edit: I was continuing the song that britain started - one of the catchiest Canadian songs from the early to mid 90's (Underwhelmed, by Sloan).

It turns out that it really is a word. I didn't really look it up. I never even learned how in school. I apologize for any distress caused by the above post. I'll take it to the music board now. -MHM

(edited by Mr. Heat Miser on 24.6.03 1600)

---

-MHM, winner of the 2000 Throwdown in Christmastown.
spf
Scrapple



Since: 2.1.02
From: The Las Vegas of Canada

Since last post: 967 days
Last activity: 386 days

#33 Posted on
From dictionary.com (dictionary.com)

un·der·whelm ( P ) Pronunciation Key (ndr-hwlm, -wlm)
tr.v. un·der·whelmed, un·der·whelm·ing, un·der·whelms

To fail to excite, stimulate, or impress: "He is just as entitled to be underwhelmed by the prospect of reigning over a fourth-class nation as the rest of us are by the prospect of living in it" (Peter Jay).



(edited by spf2119 on 24.6.03 1340)

---
and maybe I should open up my sensitive side/but really, the sensitive side sucks./I've been there./You can only imagine the kinds of sweaters they make you wear.
X-Convict
Chaurice



Since: 24.6.03
From: right behind you

Since last post: 5478 days
Last activity: 5337 days

#34 Posted on
I'm not here to complain but to make this statement: WWE lost the misterious dark side of the show that I long for, the sets are bright now, no blackouts that they used to have and whatnot and KANE with his mask is all I had left but the mistery is over so it seems, next week we might see an uprising from KANE of frustration and anger but time will tell wont it.
Notorious F.A.B.
Pepperoni



Since: 4.2.02
From: Dudleyville's Gay Ghetto

Since last post: 5367 days
Last activity: 5353 days

#35 Posted on
Originally posted by Dagent913

---

Maybe he kept blowing spots because he had that black shit running into his eyes and couldn't see well.

When he unmasked, it looked to me like they had something more planned, but the make-up ran due to sweat and whatnot.


---


Ding ding ding!

What's more, they could have avoided all this by sticking the match at the end of the first hour and putting the actual unmasking in the Main Event Interview slot. They could have even done it on The Highlight Reel (since this shuffles the whole show around anyway.)

This would have limited Kane's make up effect to something they could slap on in forty minutes or so. While I only know two things about stage make up (1.0 Jack and 2.) Shit) I bet it would have been better than something that had to go through an entire match.

The crowd would have been pissed that they didn't get to see Kane unmask immediately but I bet they would have been placated by getting a better visual for the pay off later the same night.


---

It's just you against the group mind.
Above Average 1
Salami



Since: 27.4.03
From: Nova Scotia Canada

Since last post: 1540 days
Last activity: 1118 days

#36 Posted on
I have a feeling Kane will be back under the mask in a short while. Then his character can go on as just a killer not taking anything from anybody, have him always worried that the people around him are talking about his face. Don't make him a heel or a face let the fans decide, just have him go and beat up everyone good or bad.
EastCoastAvenger
Bockwurst



Since: 4.1.02
From: Clearwater, FL

Since last post: 3333 days
Last activity: 680 days

#37 Posted on
"I know that for most of us it's downright inconceivable that MAYBE they have some plans for Kane Unmasked after tonight and MAYBE we'll get a better idea of that next week"

Well, considering the overall product, you're dead fucking on! It is inconceivable since they have been doing a piss poor job of planning ahead (overall) for a long time now.

BTW, yeah, it gets a bit annoying to see constant bitching, but DAMN! They give us this shit and you expect a muhfucker to smile and take it?! After this, you knew DAMN well there'd be a shitload of complaining, so you may as well just ride it out. (gritting your teeth and relaxing certain muscles may help, bucko!)

P.S: Just for the record, I was pissed off by the whole shitty unmasking sequence, not the match itself. In my opinion, it showed a shocking lack of creativity and if this is genuinely the best they can do, they need to use the bucks they made from the last PPV and hire a few of Marcellus Wallace's "pipe-hittin' niggaz" to go to work on the writers with many implements of torture until they beg for the sweet release of death.

And no, I won't stop "bitching" about the bad stuff, just like I refuse to stop talking about the occasional good stuff (aka "jewels hidden in a pile of shit").

I do think we've all vented just about enough (I've exhausted MY supply of rasslin' related anger anyway!) Anyone have ideas for a way to salvage this. Well, any idea that doesn't involve the Missing Link getting shamelessly copied and plagarized? (Lord, Kane DOES look just like the Link without green makeup...)


---

Two hours later they decided to stop at a diner
Because they loved the smell of eggs and coffee
I just had to smoke a cigarette and wear a hat
By the time that they set off again, the sun was starting to set
It made the sky look red like a nuclear ray
One of them said "what do you want more than anything
in this whole wide world
Do you want money, do you want sex, or do you want all that success?"
I thought about that one myself
(Then they came upon the thing)

From, "The Church of Logic, Sin and Love" by The Men
that1870sguy
Bauerwurst



Since: 24.5.02
From: San Antonio, Tejas

Since last post: 5229 days
Last activity: 4719 days

#38 Posted on
I was glad that they actually unmasked him instead of just Kane and RVD taking out Evolution followed by Copyright 2003. I was even more glad that they at least did something to tweak his face somewhat instead of him just being Glen Jacobs, professional wrestler. Now that the mask is gone, I think it would be odd for him to summon flames from the ringpost. Honestly, I thought he looked like the evil trucker from Joyride. He should go around calling people 'Candycane' in that creepy voice.


---

Don't stare at the signature too long! It gets hot!
emma
Cherries > Peaches



Since: 1.8.02
From: Phoenix-ish

Since last post: 5 days
Last activity: 5 days

#39 Posted on
Originally posted by Spaceman Spiff

---

"Great match"? I counted at *least* 3-4 blown spots, and the rest was weak brawling.

---
Maybe somebody could point out these 3-4 blown spots for me -- I'm not really seeing them.

Asteroid boy pointed out the DDT where Kane dove a bit early, & the neckbreaker where he wasn't in optimum position. Both of these were at a point in the match where H had all the offence & Kane was selling peril & exhaustion. I certainly agree that those were not textbook, but calling either of them a "blown spot" is quite a bit more harsh than what I saw.

Is that what all the "he kept blowing spots" discussion is founded on? What am I missing?
Spaceman Spiff
Knackwurst



Since: 2.1.02
From: Philly Suburbs

Since last post: 96 days
Last activity: 16 hours

#40 Posted on
1) aforementioned DDT
2) aforementioned neckbreaker
3) When they were brawling on the outside, it looked like Kane was supposed to clothesline HHH over the guardrail, but HHH never went over. The clothesline looked pretty weak, so that's prob. why HHH didn't go over.
4) I believe there was the same scenario right before they went to the outside. Kane was supposed to clothesline HHH over the top rope, but HHH didn't go over. Weak clothesline, plus HHH turned to the side.


---
Pages: Prev 1 2 3 Next