dunkndollaz
Banger
Back to Back Survivor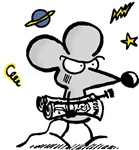 Since: 3.1.02
From: Northern NJ

Since last post: 17 hours
Last activity: 17 hours

#1 Posted on
July 8, 2002
Pro Wrestling Might Struggle, but History Favors a Comeback
By BILL CARTER


Only three years ago, professional wrestling was so formidable a force on cable television that executives at broadcast networks embarked on a campaign to denigrate the makeup of wrestling's audience to television advertisers.


The network executives are no longer bothering to dismiss wrestling. After a year of steadily declining ratings for both its cable and broadcast shows, wrestling no longer seems the overwhelming force it was in the late 1990's. While the drop in overall viewing was not extreme, at just under 10 percent, wrestling did see a precipitous falloff in some of its most important viewing groups, like teenage boys, with a drop of more than 30 percent.


But like most of the huge men it employs, the business of professional wrestling is accustomed historically to being frequently and theatrically thrown down flat on its back and left apparently unconscious, barely breathing, only to rise suddenly and triumphantly, ready to give its enemies the bone-crushing thrashing they deserve.


This is essentially the plot that wrestling's pre-eminent business entity, World Wrestling Entertainment, is working up to describe its current position, which might best be described as down but still dangerous.


Executives from W.W.E. write off the news of plunging television ratings figures as of little consequence, first of all because their overall business, thanks to profits in areas like live events and merchandising, is unaffected. For its fiscal fourth quarter ended April 30, W.W.E. reported revenue increases of just under 4 percent and earnings increases of almost 10 percent.


W.W.E. also argues that the ratings falloff this year was explainable by any number of factors, from highly unusual competition to the after-effects of Sept. 11 to the history of wrestling on television, where peaks are often followed by plateaus, if not outright valleys.


"If you track wrestling, you see that we drop off from our highs at times but not as low as our previous low levels, and then we come back even higher," said Julie Hoffman, the executive vice president and chief of marketing for W.W.E.


The unusual competition came from the addition of new potent entries like `'Survivor" and "CSI," the last two television seasons on Thursday nights when W.W.E. plays its "Smackdown" series. As for the Sept. 11 effect, Ms. Hoffman said the threat to the nation seemed to drive more families to view television together, and wrestling has thrived among young male viewers who want to move away from watching television with their families.


Ms. Hoffman also emphasized that despite its slide over the last year, wrestling remained consistently the most successful programming in all cable TV week after week, as well as the most-watched program on the broadcast network that carries it, UPN, which is owned by Viacom.


But this last season wrestling sometimes dropped behind other cable programs in the weekly ratings, including, on three occasions, "The Osbournes" on MTV, also owned by Viacom.


Even top W.W.E. executives noted the impact from the MTV hit. Linda McMahon, the chief executive of W.W.E., told stock analysts last month, "Our TV ratings have decreased due to increased competition for eyeballs," citing specifically the draw of reality-based shows like "The Osbournes."


Stacey Lynn Koerner, the senior vice president for research at Initiative Media, said wrestling had reason to be concerned about losing a chunk of its base of young men. "A lot of the young male audience seems to have moved on to other media venues, like video games," Ms. Koerner said. "And the problem for wrestling is that this is a group that watches less television than anybody."


But the popularity of wrestling seems to come in generational waves. Hot in certain cities in the 1950's, it went into decline for a time, then revived at various times in the 60's and 70's, though mainly in rural areas.

The business exploded into a national phenomenon for the first time in the mid-80's when Vince McMahon, then as now the prime impresario of wrestling, built up stars like Hulk Hogan and Sgt. Slaughter, not to mention Jesse Ventura in his prepolitical career, and matched them up with rock stars to form what was then called the wrestling and rock connection.

Mr. McMahon linked with NBC and created a monthly event on Saturday nights. That led to pay-per-view events that drew huge crowds and made enormous profits.


But by the late 80's, wrestling was fading again. Not until Mr. McMahon re-emerged in the mid-90's with new stars like Stone Cold Steve Austin and The Rock, and an approach that relied much more on down-and-dirty soap opera story lines than actual wrestling matches, did the business vault back, stronger than ever.


Now, Ms. Hoffman says, W.W.E. simply has to reinvent itself once more. She notes that wrestling never goes into repeats, meaning its main cable broadcast, "Raw," has produced more than 500 episodes in its 10 years on the air. Like any other entertainment vehicle — specifically other long-running soap operas — wrestling must periodically introduce new story lines and stars to keep the genre fresh, Ms. Hoffman said.


With that in mind, W.W.E. is splitting its two weekly shows, "Raw" on the Viacom cable network TNN and "Smackdown" on UPN, into completely separate entities, with different casts and stories. The two shows will no longer even promote each other, but will seek to compete, hoping to drive interest in a rivalry.

More important, W.W.E. will look to build new stars. Ms. Hoffman said that with Mr. Austin having left the scene (he walked out after a falling-out with W.W.E.) and The Rock moving mainly into movies (he starred in this summer's box-office success "Scorpion King") W.W.E. needed a new leading man or two ("babyfaces" in old wrestling parlance) and a few new villains ("heels").


The standby heel is Mr. McMahon himself, who has played the role of the evil mastermind in many W.W.E. story lines. As a way of showing advertisers that wrestling's stories are straight out of familiar television genres, W.W.E. put together an elaborate campaign for its advertising sales presentation this spring, featuring Mr. McMahon and his family members as "The McMahanos," a takeoff on "The Sopranos." Ms. Hoffman said, "It was meant to show that we're about good and evil."


The up-and-coming babyface name that seems to be on most lips at the W.W.E. is Brock Lesnar, whose background is surprisingly legitimate — for pro wrestling at least. He was a N.C.A.A. heavyweight wrestling champion.


As is evident in its quest for stars and genre-oriented story lines, W.W.E. increasingly sees itself as an entertainment entity no different from any other television programmer.


That was one reason, Ms. Hoffman said, that the former World Wrestling Federation — the old W.W.F. — decided to change its name to World Wrestling Entertainment earlier this year after a long trademark battle with the World Wildlife Federation.


"Going to the E for entertainment was ideal for us because we wanted to send the message that we're all about entertainment," Ms. Hoffman said.


At least one analyst questions the change, however. Ms. Koerner of Initiative Media wondered if the switch from F to E had not contributed in some subtle way to the falloff in television popularity for the wrestling shows.


"E is not a percussive letter, not like F," she said. "It's a little softer sound. Maybe they should have gone to K or something."






---

"Tell me a story Jack."

"Fuck you."

"Oh, that's one of my favorites."

-48 Hours
Promote this thread!
Texas Kelly
Lap cheong



Since: 3.1.02
From: FOREST HILLS CONTROLS THE UNIVERSE

Since last post: 234 days
Last activity: 52 days


ICQ:
#2 Posted on
Originally posted by dunkndollaz

---

The up-and-coming babyface name that seems to be on most lips at the W.W.E. is Brock Lesnar, whose background is surprisingly legitimate — for pro wrestling at least. He was a N.C.A.A. heavyweight wrestling champion.

---

Who thinks this is actually gonna happen? I sure as hell don't. The crowd don't care a lick about the guy, and if they have him dump Paul, give Angle the title and try to play him as a babyface off Kurt, he's gonna get exposed.

Do the smart thing, Vince - get something going between Kurt and Rocky for the title, and get Edge ready...


---
Being The Bookerman (No Way Out)
Grading The Bookerman (No Way Out)
Worship Your God And Mine
CRZ NOTABLE QUOTABLE OF THE MONTH:
KANE: Triple H...tonight, I will burn the flesh from your body!
MICHAEL COLE: OH MY GOD. KANE THREATENING TRIPLE H, SAYING HE'S GONNA BURN THE FLESH FROM HIS BODY!
CRZ: Umm, I heard it the FIRST time!
-- WWF Smackdown, 9/9/99
asteroidboy
Andouille



Since: 22.1.02
From: Texas

Since last post: 2739 days
Last activity: 1647 days

#3 Posted on
I'd say the up-and-coming babyface names on everyone's lips are Edge, Booker and RVD.

And why is Brock's background "surprisingly legitimate," when they've already had an Olympic gold medalist on the roster for three years?


---
"My brother saw the Undertaker walking through an airport." - Rex

"Was he no-selling?" - Me
tomvejada
Andouille



Since: 2.1.02

Since last post: 5383 days
Last activity: 5383 days

#4 Posted on
The only way they can make Lesnar a face is him firing Paul. Then Paul will bring Rhyno in and we have a Lesnar-Rhyno feud.


---

"Catching Hitler was neato!" "Next stop, Hirohito!"
Bart Simpson
deadbeater
Morcilla



Since: 12.2.02
From: Parts unknown

Since last post: 5681 days
Last activity: 5681 days

#5 Posted on
Lesnar getting a rematch with Angle is most ideal. Angle beat him on his way to the gold medal.

Booker is not up and coming--he is already there, way ahead of the fans. The fans are just catching up to him.
ekedolphin
Scrapple



Since: 12.1.02
From: Indianapolis, IN; now residing in Suffolk, VA

Since last post: 4 days
Last activity: 1 day

#6 Posted on | Instant Rating: 4.52
What the hell do they mean, up-and-coming babyface name?

I know sometimes the line between face and heel is blurry, but I was under the impression that Lesnar was a heel.

Or did they mean babyface literally, as in saying that Lesnar is clean-shaven?


---
"You bring what you got. The measuring stick just changed around here, pal. You're looking at it."
--Kevin Nash, 6/10/96
Two-Time, Two-Time Randomly Selected Weiner of the Day, 5/27/02 and 7/3/02