Mr Shh
Lap cheong



Since: 9.1.02
From: Monmouth County, NJ

Since last post: 305 days
Last activity: 305 days

#1 Posted on | Instant Rating: 7.02
"Because you see, Wednesday in Winter Park is not the end. It is not the beginning. It's not even the beginning of the end, yet the end of the beginning."

I guess Tye Dillinger is the wrong person to put over debuting new stars. Tye is over, man. Almas looked good and the double moonsault was pretty sweet, but he was not winning over that crowd.

That tag match was otherworldly. Some of those extended sequences were so detailed, I can't imagine how they pull them off. I think Dash and Dawson are my new favorites.

Corey Graves channeled his inner Mania VIII Bobby Heenan when Paul Ellering appeared.

Corey Graves then discussed the psychology of bandaging a perfectly healthy body part to trick your opponent into staying away from the actual injured part.


Nakamura/Aries was really, really good. Not Nakamura/Zayn good, but that's a really high bar. Singing someone's theme song is one thing. Singing it to rally that person while he or she is getting beat down is insanely awesome.

Holy crap, I think I loved every minute of Asuka/Jax. That roar by Jax at the end killed me.

Joe killed Finn dead with a super Muscle Buster to hopefully, finally send Find to the main roster and Nakamura to the Brooklyn title match (please). Really good cage match but the win-by-escape rule took away from it, where you have to suspend too much disbelief when a wrestler doesn't go for the door every chance he gets.

Overall, excellent show, about on par with TakeOver: Dallas.


(edited by Mr Shh on 8.6.16 2348)

---

You askew my mirror. I askew yours.

Behold, my plunger.

http://twitter.com/​theWWEwordsmith
Promote this thread!
texasranger9
Frankfurter



Since: 9.1.11

Since last post: 27 days
Last activity: 27 days

#2 Posted on | Instant Rating: 5.13
So American Alpha vs The Club at SummerSlam?

There were two unique ways to apply the triangle choke tonight. I liked that.

The way the cage closed I wish Balor and Joe were in it before hand. Would be a nice image of them sealing them in there during ring introductions.

I enjoyed this show but I loved the Breaking Ground that aired after it. Documentaries like that are worth the $9.99 alone. Poor Bayley seemed like such a mixture of sadness/anger at the end being left behind.
SKLOKAZOID
Bierwurst



Since: 20.3.02
From: California

Since last post: 197 days
Last activity: 95 days

#3 Posted on | Instant Rating: 7.66
I wasn't really into this show, but even a sub-par Takeover is still very good. Tag title match was incredible and the right team went over, because American Alpha should be called up.

I hope Paul Ellering's new tag team gets facepaint or rhino helmets or something so that he stays on brand. Excited that he's back, but there needs to be more to the act.

Let's do Joe/Nakamura at Takeover: Brooklyn and break the monotony now. We just had three Joe/Balor main events and the tag and women's divisions both need some juice.
Tenken347
Knackwurst



Since: 27.2.03
From: Parts Unknown

Since last post: 12 days
Last activity: 2 hours

#4 Posted on | Instant Rating: 5.44
Very good show, and a night of really fun spots. I'm not sure that anyone had their very best match on last night's show, but everything was a lot of fun. Almas/Dillinger was a fun opener, and the upside down superkick was crazy. Everybody does superkicks now, but I think that Dillinger's is the best. I liked the women's match, and I think that Nia Jax is going to be something really special in about a year or so. She's already come a really long way since she started. The cage match was good, although I wish that they'd just get rid of the "escape the cage" stipulation entirely. Make it wins by pinfall or submission only. Nakamura/Aries had some really great spots, but I think that every Nakamura match is going to suffer from the comparison to his match with Zayn, which is really unfair, but what are you going to do? Tag title match was easily the match of the night, though. They went through three or four completely different match set-ups throughout the course of that, and they were all great. Revival winning was a bit of a surprise, but I think it's probably just so that American Alpha can lose their rematch in Brooklyn and get sent up to RAW. I've been telling people to enjoy them while you can. They're just too good.
kellogs
Goetta



Since: 28.3.11
From: England

Since last post: 29 days
Last activity: 2 days

#5 Posted on | Instant Rating: 1.41
I enjoyed it all. No bad matches and the fact that we are thinking that some of those weren't as good as what we have already seen shows how good NXT is. I thought the commentary was very good as well.
used2bcool
Merguez



Since: 5.11.08
From: Ashland, MA

Since last post: 605 days
Last activity: 278 days

#6 Posted on | Instant Rating: 9.11
I think we've been spoiled by previous NXT TakeOvers. The tag match alone was probably worth the $10 for the network for this month.

I agree that the cage match suffered from the escaping stipulation. It actively takes away from the "these men CANNOT stand each other" storyline they were pushing, because it's very difficult to manufacture a situation where attempting to escape the cage is the most logical outcome. There were clever touches in that match too, with Finn using the Bret Hart pin that won him their last Dallas match, but Joe being ready for it this time.

It's so refreshing to hear commentary that isn't immediately grating. I loved that the announcers took time to explain Nakamura's mannerisms, and avoided the cliched "he's playing MIND GAMES(tm)," instead going with "he's trying to stay relaxed in the chaos of combat." It's a clever way to explain the mannerisms that are an integral part of his wrestling style.



---

In a coat of gold or a coat of red, a lion still has claws
And mine are long and sharp, my lord, as long and sharp as yours!
Hokienautic
Lap cheong



Since: 2.1.02
From: Blacksburg VA

Since last post: 228 days
Last activity: 3 days

#7 Posted on | Instant Rating: 5.18
Originally posted by used2bcool

---

It's a clever way to explain the mannerisms that are an integral part of his wrestling style.


---


Care to explain these mannerisms to someone who has never seen him wrestle? You have me curious what you mean.
Stefonics
Frankfurter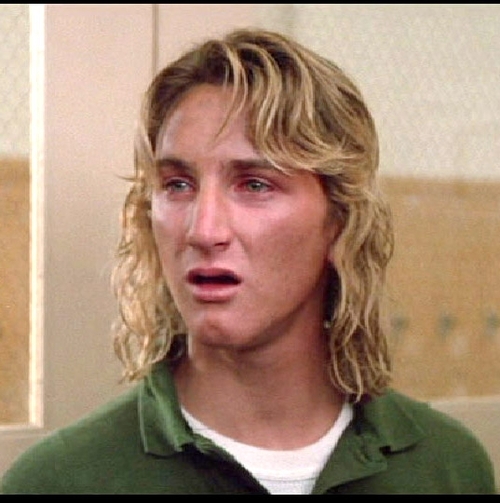 Since: 17.3.02
From: New Jerusalem

Since last post: 901 days
Last activity: 88 days

#8 Posted on | Instant Rating: 6.15
The movements and actions aren't easily describable. It's one of those things that you have to see for yourself because the description wont be adequate. Put another way, think of your favorite, most charismatic lead singer from whatever band you love. He moves around the stage a certain way, plays to the audience a certain way, and interacts with the band a certain way. It's all awesome, but describing how he leans into the lead guitarist during a solo or the weird hip dance thing he did doesn't get the experience across well enough to do it justice. That's Nakamura. He's a pro-wrestling Rockstar.

Takeover was very solid. I enjoyed everything I saw. To continue with the Nakamura/music analogy, I understand why some are underwhelmed by this match compared to the Zayn match, but that Zayn match was Stairway. Kashmir isn't as popular but it's still a damn great song. That's how I see his career panning out; not everything is going to the top of the charts but there will be more than enough good stuff to fill a double-disc greatest hits album.
supersalvadoran
Sujuk



Since: 10.1.08
From: westbury, new york

Since last post: 1255 days
Last activity: 221 days

#9 Posted on | Instant Rating: 2.91
I thoroughly enjoyed the special. Every match was at the very least a solid match that was devoid of the usual outside BS we would get on a regular RAW match. The worst thing I could say is that it took me a little to get into the Jax/Asuka match and that match was still a fun one to watch. Nix Jax still needs better ring presence, IMO, because I don't quite buy her as the big, bullying type like I would a Vader (which is what I would think they are trying to build her as). Still, I think she has improved leaps and bounds and that finish where she tries to match Asuka with the fighting spirit only to eat some hard kicks was pretty cool to watch.

Don't know why everyone is down on Almas. Maybe they expected a more dramatic unveiling of his face then just walking out with a fedora on. Maybe it's just a bad pairing because I do agree that Dillinger deserves better than to be a curtain jerking jobber at this point.

The tag title match was as terrific as I expected but the finish is my biggest complaint of the special. I don't mind Alpha losing the titles if they're moving to the big time. But getting attacked after? So now if they have a match against this new group, they either: lose and go momentum-less into RAW or Smackdown having lost their last couple of major matches, including their only title defense or win and kill any intrigue that the other team had built with the attack in the first place. I don't the reasoning on why they couldn't at least retain and *then* be attacked so that there is a purpose other than "let's beat up these guys".

Nakamura/Aries was another great match to watch. Like Stefonics said, it's hard to describe Nakamura. He doesn't necessarily do a million things in the ring but what he does, he does it with an impact and flair that is unlike any other wrestler I have ever witnessed. He is definitely going to be a big star if the WWE doesn't screw this up.

And then the cage match. See, I really didn't have that big of a problem with the cage stips. Yeah, it probably makes for a better match with just the pinfall/submission finish but it still made for some dramatic moments in a good match. The real problem to me was knowing that the WWE frowns on blood being drawn, I knew it wasn't going to be the most brutal match to watch. So it took a little out of watching these two who really, really hate each other not bust out all over the cage. But that may just be the old-school in me, having watched the wargames collection recently. It still was a entertaining back and forth. I just don't know if sacrificing the Demon before he gets into a big PPV event makes sense here.

So overall, no weak links in the match quality, though maybe some questionable choices storyline wise. If this is underwhelming compared to other NXT takeover events, then I can't wait to see the rest of them.
Dr Unlikely
Liverwurst



Since: 2.1.02

Since last post: 677 days
Last activity: 283 days

#10 Posted on | Instant Rating: 9.61
Tag match was fantastic. Maybe one or two just a little bit too cute for their own good spots (the mid-air belly-to-belly counter to the doomsday device-ish setup was one of those things that would have sounded awesome but probably impossible to do, and it probably fell a little closer to impossible to do than awesome).

Really like both teams and American Alpha could be something amazing on the main roster if they push them carefully and let them do their thing. If nothing else, this should be proof that tag wrestling is an extremely valuable piece of your weekly show. They give you a lot of variety to add and ways to change the pace of your show. With five hours+ of weekly programming, you need to be respectful of your tag division, not booking it into oblivion. The rock 'n wrestling/Hogan era got that right.

Ellering was about as unexpected a person to show up as I could imagine. I nominate dubbing his new team...

LoD(own) 2000.

Nakamura/Aries was very good and got better as it went and Aries got to go to work. If I had a problem with it, it'd be that these two guys (but especially Nakamura) should not be using up whatever they have left of their bodies for some of those insane bumps on a middle-of-the-week Network special.

Re: Nakamura and his movements, Stefonics hit on the rockstar/stage move side of it very well. But I think there's also something deceptively old school about Nakamura. There's psychology to everything he does at all times in the way you'd get from a guy like Jake Roberts or Arn Anderson. Both of those guys seem like complete opposites to a flash, intentionally weird guy like Nakamura, but it's about making every move count. His opening lockups are like mini-matches to themselves. His signature rope break spots tell a story in the ring about his ongoing opinion of his opponent. He has an arsenal of taunts disguised as moves that are there just to show up his opponent, which somehow fit in with his "real" moveset of strikes and counters. There's a part of him where, the closest comparison feels like my beloved La Parka, an entertaining guy doing crazy shit just because it's fun to do crazy shit. But even more clearly than La Parka, the crazy moves are deliberate, done to mask a calculating guy who is deliberately sizing up his opponent at all times.

I would honestly put him up there with Savage in terms of people who are almost an island unto themselves in the ring. Mega-wattage physical charisma types who never stop selling the character or the story while doing the moves.

Jax/Asuka was way, way better than I expected. I was genuinely impressed with the potential Jax showed, not all that unlike how Corbin kind of made that important leap against Joe. Give her a little more time and maybe especially help her with staying "in character" during transitions and I think she'll turn out great.

Dillinger/Almas was OK. I think they need to really, really work on packaging Almas. It's nothing to do with the work or charisma, but "Andrade 'Cien' Almas" needs a little refining as a name, and I have no idea what the hell his entrance attire is supposed to be. Turn that green and I could have seen them sticking poor Cesaro in that during his yodeling phase. If he's going to wear a completely different, incongruous outfit when he's coming in, why not let the gimmick be that he wears the mask down to the ring and takes it off symbolically, to match those promos of him unmasking himself? Then you can still sell the mask to kids, and it becomes a character trait.

Had terrible Network problems during the main event, so no real opinion on Joe/Balor. The match kept rubber-banding back to earlier in the show, worse than any connection I've ever had for the Network.
Tenken347
Knackwurst



Since: 27.2.03
From: Parts Unknown

Since last post: 12 days
Last activity: 2 hours

#11 Posted on | Instant Rating: 5.44
Originally posted by Dr Unlikely

---

Dillinger/Almas was OK. I think they need to really, really work on packaging Almas. It's nothing to do with the work or charisma, but "Andrade 'Cien' Almas" needs a little refining as a name, and I have no idea what the hell his entrance attire is supposed to be.

---


I'd like to point out that his attire and packaging here represented a massive improvement over what I saw him wear at the house show. But you're right; it's still not great. During the show, I said he was about half-way there. Name-wise, I think Andrade Almas rolls right off the tongue, but you add that "Cien" and it suddenly becomes an unwieldy mouthful. I suspect he's going to lose that nickname sooner rather than later.
thecubsfan
Scrapple
Moderator



Since: 10.12.01
From: Aurora, IL

Since last post: 186 days
Last activity: 47 days

#12 Posted on | Instant Rating: 9.43
The outfit is one he was occasionally wearing in CMLL (or indie Mexico!) - but it just doesn't work out of that context and in WWE. I would've preferred he'd gone with the suit he was often wearing, but Cesaro beat him to it.

His bigger problem was that crowd loves Dillinger - and not without reason - and resents some guy they don't know being the next person to pass by him. They need to do something more with him.


---

thecubsfan.com - luchablog
InVerse
Boudin blanc



Since: 26.8.02

Since last post: 551 days
Last activity: 514 days

#13 Posted on | Instant Rating: 4.12
I think the problem with Cien's outfit was that it reminded me too much of Armando Estrada's get up.
RandolphCarter
Longanisa



Since: 20.2.14
From: Thataway

Since last post: 1351 days
Last activity: 1332 days

#14 Posted on | Instant Rating: 0.00
Originally posted by Dr Unlikely

---


There's a part of (Nakamura) where, the closest comparison feels like my beloved La Parka, an entertaining guy doing crazy shit just because it's fun to do crazy shit. But even more clearly than La Parka, the crazy moves are deliberate, done to mask a calculating guy who is deliberately sizing up his opponent at all times.

---


That... is a GREAT analogy.

I had forgotten about La Parka. There was a stretch there where he, and Eddie, and Benoit were the only reason I watched Nitro. I've only seen a few clips of Nakamura's matches from NJPW. Added to the list.

EDIT: also Scott Norton and Meng.



(edited by RandolphCarter on 12.6.16 1146)

---

Labor creates all wealth.
andy1278
Bockwurst



Since: 11.1.02
From: Brunswick, GA

Since last post: 1 day
Last activity: 1 day

#15 Posted on | Instant Rating: 6.63
Fun show.

My biggest takeaway is that they need to do something with Tye Dillenger. The crowd loves him. His "ten" is an easy chant to get the crowd to do. He would fit well in a Ryder-style role on the roster.