texasranger9
Frankfurter



Since: 9.1.11

Since last post: 90 days
Last activity: 90 days

#1 Posted on | Instant Rating: 4.57
No one does predictions for Takeovers? You'd think a man with say over 100 NXT reviews do these with an astute in site to all the feuds. These aren't matches they a months built feuds. Oh well on to the card.

Nakamura(c) vs Roode. I say Nakamura.

Asuka(c) vs Cross vs Royce vs Kay. I think this is the time to drop it Asuka. Cross pins Kay. The only thing I want is a missed off Asuka entrance not a dance dream like one she normally does. She should be furious.

#DIY(c) Authors of Pain. diy. Sanity is being build to be top group on NXT. They'll be diy next challengers.

Strong vs Almas. The winner should be the number one contender. Ill go with Strong even though that means towards a Roode victory.

Young vs 10. Young. 10 gets #10 in Rumble. Young also might get into the title picture. That's the GLOUROUS thing about only having one belt, even feuds winner seems to be the number one contender. It's not a lot of even steven booking. Hot streaks end in title shots.

Promote this thread!
StaggerLee
Scrapple



Since: 3.10.02
From: Right side of the tracks

Since last post: 71 days
Last activity: 71 days

#2 Posted on | Instant Rating: 1.63
This was only the second NXT show I've ever seen in full.

The women's match was pretty fun. Never seen any of them before so it was hard to pick up on characters, except of course Nikki Cross. She does crazy better than about 90% of the wrestlers I've ever seen.
Fun match.

The tag team titles switching made sense to me since they kept hyping how big and powerful and unstoppable they were.

I've never understood the IWC's fascination with Roderick Strong. Last night did nothing to change that. Decent enough match but nothing spectacular.

The main event though? Good lord what a battle. Nakamura sold that neck and shoulder better than 99 % of the people on the main roster would have or could have.Thats the kind of selling that eliminates the need for horrible announcers to get it over. Excellent match. A ton of psychology and a good story. Rhode winning was glorious indeed.


(edited by StaggerLee on 29.1.17 0831)
Tenken347
Knackwurst



Since: 27.2.03
From: Parts Unknown

Since last post: 25 days
Last activity: 1 day

#3 Posted on | Instant Rating: 5.36
Originally posted by texasranger9

---

No one does predictions for Takeovers? You'd think a man with say over 100 NXT reviews do these with an astute in site to all the feuds.

---


OOOOOOOOOH! Calling me out, eh?! Well, as my 100 recaps demonstrate, I only talk about shows that have already happened, not shows that exist only in potentia. So now that TO's on record, what are my thoughts?

I, uh, didn't care for the show, actually. It's the only show since ArRival 3 years ago that I didn't like. The wrestling was mostly good-to-great, but literally every finish from the top to the bottom of the card was a booking choice I disagreed with.

I felt like Dillinger really needed a win here, and was finally in position to pick one up. I agree with Stagger that Strong is pretty boring, and so would have much, much rather gone with Almas (although, let me say that I really, really liked the match those two had). And it really is time to take the belt off of Asuka, and a multi-woman match would have been a good opportunity to take it off her without damaging her cred at all. Also, I was pretty disappointed in how short the women's match ended up being.

Those match decisions are ones I don't feel really strongly about, though. The other two I think are particularly bad choices. The AoP are frankly too green to be champions, and pulling the belts off DIY in essentially their first real defense is way too much like what they did with American Alpha. Let a face team get a little bit established as champions before you move the belts off them. And, let me be clear about this, I DO NOT LIKE BOBBY ROODE. He is not good enough to be champion, and if he had any other theme song, he'd be sunk already. I understand that Nakamura's probably going upstairs in the next few months, but Roode is the wrong guy to carry the company in his absence. Furthermore, it looks like the next feud is Roode/Strong, and I literally could not be any less invested in that combo.

Also, nobody noted that the pre-show opened with Graves officially announcing that he's leaving NXT, which although it's something that I called a couple weeks ago, is still sad news. I'm really going to miss him down there. His replacement is Nigel McGuinness, which is a pleasant surprise, but it's still not the same.

Booo, NXT sucks now!

Boooooooo!


(edited by Tenken347 on 29.1.17 0743)
andy1278
Bockwurst



Since: 11.1.02
From: Brunswick, GA

Since last post: 8 days
Last activity: 2 days

#4 Posted on | Instant Rating: 7.53
Sad to see Corey go from NXT, but if anybody deserves it, it is him. He has been a workhorse.

Show was funnish, not as great as Takeovers past but still good. Couldn't really get into the opening matches. Expected Tye to lose, which we all hope means he appears as #10 in the Rumble but the company does enjoy disappointing us in the Rumble nowadays, so it'll be Titus instead or somebody.

The womens match was great. Asuka as always is great, and Nikki Cross is great. This was the first time I really got Peyton & Billie, and it worked wonderfully.

Sad to see DIY lose so quickly, but maybe they are 205 Live bound now?

The main event was fun. Can't blame them for hopping on the Glorious train while it is super hot.
dMp
Knackwurst



Since: 4.1.02
From: The Hague, Netherlands (Europe)

Since last post: 25 days
Last activity: 2 days

#5 Posted on | Instant Rating: 6.75
Crowd was into Tye and Young, which made the match better than it was (and it was good)
I like Strong, based on what I remember of his ROH work years ago. He looks boring but is a solid wrestler who can have great matches. I like Almas too. The gimmick they stuck him with at first sucked but he's doing better now. Good match.

Tag match..loved DIY's work. They made the big guys look good. And even while I guess it was a foregone conclusion they managed to make me believe that DIY could beat AOP. Alas..
I assume btw that this was also done because with TM61 out and Revival possibly going up, they wanted the AOP to have the titles while they rebuild the division (easier to do with dominant heels)

Women match was lotsa fun. Didn't expect that tbh. The Aussies played their roles so well. In fact everyone did. I think I'm in love with NIkki Cross and her insane antics.
The end came too fast, too easy but good stuff.

Nakamura vs ROode was kinda slow for the first half.
2nd half was good. I liked the work on the neck and the leg.
Roode playing possum while Shinsuke got frustrated he couldnt deliver the Kinshasa kick was smart. And at the end he still needed 2 HUGE ddt's to finish of Nakamura so both guys got to look good. So yeah in the end, I liked the match.
I understand making Roode the champ. I like Nakamura but in general he's a guy that shrugs and says "sure, let's fight" when someone gets in his face. With Roode as champ you can build up some other guys, have him dodge the fights, brag about how awesome (glorious) he is. Basically he can be a good heel champ that people will want to see beaten.


BigDaddyLoco
Scrapple



Since: 2.1.02

Since last post: 79 days
Last activity: 78 days

#6 Posted on | Instant Rating: 6.18
I'm apparently in the minority but I didn't think Nakamura vs Roode was all that great. The ending was interesting and the entrances were big, but the match was kind of eh.

I liked the Women's match. The tag match was okay, but I'm not a huge Authors of Pain guy.

Almas vs Strong was a good showcase of what they might be able to do, but it felt short and exhibitionish.

Eric Young is a guy I would get a kick out of seeing in NEW or some other indies, but I have little use for him in NXT and he really shouldn't be going over anyone at a Takeover.

Seth confronting Helmsley had tons of potential, but if Helmsley is the face, and I'm sure he is, then Seth should have jumped him. Instead HHH hides behind his security and gets away. The whole thing felt like a wasted opportunity.

This was the first Takeover without a stand out match, the presentation is top notch with Percy Watson being the only real drag on the whole thing.



Greymarch
Boudin rouge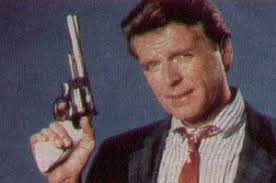 Since: 24.2.03
From: Toronto, Canada

Since last post: 782 days
Last activity: 4 hours

#7 Posted on | Instant Rating: 4.91
In what possible reality would HHH be the face against Rollins at this point?
SKLOKAZOID
Bierwurst



Since: 20.3.02
From: California

Since last post: 330 days
Last activity: 227 days

#8 Posted on | Instant Rating: 7.70
Weird show. The Rollins thing was cool and it's weird that Nakamura had such a short second reign. Certainly interesting and I wasn't bored at all, though.

Surprisingly, I enjoyed the Women's Title match and they actually made the strange premise worked. Authors of Pain still don't quite work for me, but I do see improvement. Still a bit soon for DIY to drop the belts, but hopefully they move up or break up.

I'm guessing Takeover Orlando is Nakamura/Roode in a rematch, which Nakamura loses again. They could do Kassius Ohno vs Roode, but Roode really doesn't have a lot of challengers lined up.
InVerse
Boudin blanc



Since: 26.8.02

Since last post: 683 days
Last activity: 647 days

#9 Posted on | Instant Rating: 4.21
This is the first wrestling show I've watched in it's entirety since Wrestlemania of last year. I'm interested enough in the Royal Rumble to shell out the $9.99, so I figured I should catch Takeover as well, since they're almost always really good. I wouldn't say I was disappointed in the show, but I don't feel like I'd have missed out on much if I hadn't seen it.

This might be the first time that the women's title match was the worst match on the card. And it wasn't a bad match, it was just your typical four-way with absolutely nothing having changed afterward. The ending seemed way too abrupt, and I didn't like Nikki Cross not destroying Asuka after the match to set up what I assume will be a singles match for the two of them down the line.

I think the real problem with this show is that the bar has been set so high with Takeover that they can put on a really good show and still not meet expectations. If there's not at least one potential Match of the Year candidate, they've fallen short. As Lance Storm noted on Twitter, this is the first time in a long time that the main roster show will likely be better than Takeover.

I'm curious to see which NXT roster members do appear in the Rumble. Joe seems highly likely. Nakamura's injury could definitely be a smokescreen. I didn't get the sense from Dillinger's match that he was going anywhere, though I suppose they could put him in the Rumble without actually calling him up to the main roster. (Rusev didn't debut on Raw until 4 months after he appeared in the Rumble.) I'd be curious to see the reaction to No Way Jose, personally. Almas would be another solid option, though I suspect they have more work for him to do in NXT.

All in all, this show happened and I was too sick to be doing anything better with my time, so I don't regret that it did. And that's all I have to say about that.
texasranger9
Frankfurter



Since: 9.1.11

Since last post: 90 days
Last activity: 90 days

#10 Posted on | Instant Rating: 4.57
After see Royce and Kay, Jericho and Owens don't hold hands nearly enough. They are best friends after all.

Glad Rollins was smart enough to know HHH is at every Takeover. The HHH promo afterwards was great too.

No match really did stand out. The Womans match only had 3 moves in it it seemed. The finish for the main was kinda anticlimactic. Hope Roode holds the belt til next year.