Tenken347
Knackwurst



Since: 27.2.03
From: Parts Unknown

Since last post: 8 days
Last activity: 15 hours

#1 Posted on | Instant Rating: 5.39
Hey, I'm finally back, and just in time for the Takeover Go-Home! Although, funnily enough, I won't be able to catch Takeover live this weekend. There's an all-women's live wrestling event like a mile from my house, and absolutely nothing is that close to my house. That's right; I'm going to have to miss wrestling, on account of a prior obligation to go out and watch wrestling. This is my life now.

But my life now now is NXT. We've got Pete Dunne defending against Kiley Riley later tonight, but we'll be starting off with the War -sigh- Raiders killing some jobbers. The first jobber appears to have been hired based on his ability to make Shane Thorne's tattoos look okay by comparison. The second jobber looks like somebody fixed the textures on a No Mercy create-a-wrestler. And now they're dead.
Match Rating: You Know What Would Be Better Names Than War Raiders? War Makers, War Maniacs, War Starters, War Hogs, War Party, Warriors, Viking Warriors, WarGonauts, Or WAR.

And really, I think I could have done some more while I was at it. Anyhoo, the (sigh) Raiders get on the mic and call out The Mighty (fka TM61). Then they almost literally kill one of the jobbers by dropping him on his head.

They're getting better!

Undisputed Era are getting their strategy together backstage (I assume they couldn't shoo Nikki Cross off of the scaffolding this week), so Adam Cole runs off the camera man.

There's a killer DIY package here. I figure that Ciampa has to go over this time, as a setup for a third match in Brooklyn, right?

EC3 takes on Kassius Ohno. I like Ohno, but they've got to figure out what they're doing with this guy. KO takes the early advantage with his power game, but EC3 eventually counters and hits a leg trip. He goes to work on Ohno, concentrating on the neck with a snap mare, followed by a rolling neck snap and a nerve hold. Ohno powers out and hits a knee strike, followed by a pair of forearm smashes. KO hits the cyclone boot, then a pair of sentons. EC3 rolls out of the ring, but Ohno follows him out and hits a third senton on the floor. Ohno sends him back inside and shoots into the ropes for an O'Connor roll, but EC3 ducks and brings Ohno throat-first across the top rope. That stuns him long enough for EC3 to hit his TKO, which we are now calling the 1%. That'll do it.
Match Rating: We Have GOT To Figure Out What We're Doing With Ohno.

Next, Bianca Belaire takes on Aliyah Still Works Here. How? Genuine question. How does she still have a job? There's no scenario I can think of that justifies her continued employment. Like, not even most of the really fantastic ones, like she's sleeping with someone. Like, does she know where literal bodies are buried? That's what I'm down to, because if you were as bad at any other job as Aliyah has consistently been at pro wrestling for the last two years(!), you'd never work at that job again. Anyhoo, Belaire is great, hitting a really boss snap suplex counter to a guillotine choke (Aliyah's only offense here), then deadlifting her into a snake-eyes throw, followed by an Argentine rack into a Falcon Arrow.
Match Rating: I Don't Think I've Ever Seen Another Match With This Big Of A Skill Gap Between The Wrestlers.

Baszler and Cross get a video package that is also p. good. Meanwhile, Dakota Kai still has title dreams, but Belaire drops by to point out what a wuss she's been, and so Belaire steals her interview. Fair enough. Kai takes natural offense to this, and now they're going to fight next week.

Main Event time! Let's see if Pete Dunne can get something watchable out of my eternal nemesis, Kiley Riley. We start of with graps, naturally, until Dunne can get ahold of Riley's fingers. Dunne follows that one up with a huge clothesline and an X-plex on the apron. Dunne moves into a surfboard, hooking the mouth and grabbing at the ears. Pete's the face here. Well, Pete certainly has a face, and not one you're likely to forget. Anyhoo, Riley finally counters back, striking at Dunne's taped up upper thigh as Dunne tries to flip out of the corner. He tees off on it, then goes into a knee bar, or possibly an Achilles hold. Maura and Nigel have a difference of opinion on this one, and I'm not sure myself, so you make the call. Dunne decides to fight his way out, slapping hard at Riley's face, until Riley dares him to do it again and Dunne nails an enzuigiri instead. Here come some punches and a big kick, followed up with a powerbomb for two, and then Riley counters into a triangle choke. Dunne escapes and goes for the double wristlock. Riley counters into a choke and then sets up a penalty kick and a brain buster. Riley goes to his striking game now, but Dunne just blasts him with a forearm, going for the Bitter End! He gets him up, but Riley hangs on for a guillotine choke, but that puts him in position for Dunne to grab the double wristlock. Both men release, and Dunne goes to an armbar. But Riley counters with an ankle lock. Dunne manages to tie him up trying to escape, and nails a big headbutt to get some separation. They start throwing hands at each other, and my favorite part of this is Riley going for the injured leg, and Dunne just looking at him like, "Fuck you, buddy." They're really going back and forth here, until Dunne lands another forearm and goes for the hand. Riley knows what's coming though, and blasts him. Dunne won't release the hand, though, so Riley keeps hitting him. It gets kind of hard to watch, but Dunne still won't let go! Finally, Riley gets distracted just for a second, and for his trouble, Dunne gives him a good Scurling. That buys enough time for the Bitter End, and Dunne retains.
Match Rating: Hey, Pete Dunne Got Something Watchable Out Of My Eternal Nemesis.
After the match, the Era come out, naturally. They are quickly followed by Burch and Lorcan. A little rough-and-tumble later, and the faces are standing tall.

Our final segment of the night is Aleister Black. He cuts a frankly mediocre promo on Lars Sullivan, who comes out and dumps his ass with a Freak Accident. Then another. Then, of course, another. Three's the charm!

Well, all right then. That's your go-home. If I'm being honest, this will probably be a good show, but it doesn't have a lot of sizzle. The whole thing really feels like everybody standing around and sheepishly looking at their feet while they wait for Brooklyn. Heck, we didn't even get a Ricochet/Dream segment tonight, and that's the best and freshest feud on the card. Still, like I said, the card looks good on paper, and these things have a real habit of over-delivering. So I guess we'll all see how it goes this weekend.
Promote this thread!
thecubsfan
Scrapple
Moderator



Since: 10.12.01
From: Aurora, IL

Since last post: 115 days
Last activity: 8 days

#2 Posted on | Instant Rating: 9.44
Originally posted by Tenken347

---

There's a killer DIY package here. I figure that Ciampa has to go over this time, as a setup for a third match in Brooklyn, right?

---


Oh no, I hope not. I'm guessing this feud is going because they thought it was hot and they didn't have anything else ready for them, but I wish it wasn't. They did everything they had to do at WrestleMania. It'll be great this time too, but I can't imagine getting people up for it a third time with two definite endings, and an indefinite one would feel like going backward.

NXT is the show this weekend I find myself caring about and am actually going to (maybe there's a connection there) so I'm stealing this thread to do predictions:

Baszler beats Cross: it's too soon in the story they're telling for Shayna. I can't see her losing the title now unless they need her to do something with Rousey the next day and even then she'd be better as champ.

Velveteen Dream beats Ricochet: this is the one where something happens to set up the Brooklyn rematch IMO

Gargano beats Ciampa: kind of has to be the main event once again, probably should send Ciampa off to 205 and Gargano towards one of the two title matches

O'Reilly/Strong over Burch/Lorcan: this'll be great, the challengers knowing this is the biggest match of their WWE careers so far and capable of doing a lot with it. It also feels like a one and done challenge for them with maybe the War Raiders next, but DIY showed they're willing to go with a hot act.

Aleister Black beat Lars Sullivan: Black's got to get a Takeover defense in and Sullivan seems 6-9 months away from being ready for this. Which means he'll probably be a guy called up before he actually get there.



---

thecubsfan.com - luchablog
Spiraling_Shape
Bierwurst



Since: 2.1.02
From: PA

Since last post: 19 days
Last activity: 16 hours

#3 Posted on | Instant Rating: 7.37
I think this is exactly what Ohno is there for - he's a Respected Veteran who's around to help get over/work with the newer & younger talent.

Predictions:
Black
Ciampa
Bazler
Undisputed Era
Ricochet
InVerse
Boudin blanc



Since: 26.8.02

Since last post: 480 days
Last activity: 443 days

#4 Posted on | Instant Rating: 4.65
I agree that Lars Sullivan isn't ready for the title yet. The only way I could see him as champion working is as an obstacle for Johnny Gargano to overcome. I'm not convinced that they intend for Gargano to become NXT champion though. It would make for a great story, but I'm not sure he needs it, other than possibly as additional credibility when he moves to the main roster. Black will definitely benefit from a longer title reign, so I think they'll stick with him.

Ciampa has to win, right? Granted, Ciampa probably has enough heat & charisma (when was the last time someone had both of those in WWE?) to come back from a second loss, but I think I'd prefer that Ciampa win (relatively cleanly, no forklift or duct tape fuckery) with the tie breaker happening at SummerSlam on the main roster.

Shayna definitely has to win. Nikki Cross won't gain much from being champion whereas Shayna would lose a ton. Nikki is ready to move up to the main roster and I think the main roster will benefit from her presence even more than she'll gain from moving up. There are so many fresh matchups for her, and even the women she's feuded with on NXT were either trivial enough (Ember Moon) or long enough ago (Ruby Riott) that I don't think even those repeat matchups would feel stale on Raw.

Undisputed Era definitely need to maintain their momentum. I love Oney Lorcan (I'm a Lance Storm mark, after all) and his team with Burch is great, but I don't think they'd ever feel like more than transitional champs, and I'm not sure there's anyone ready to transition the belts to yet. Personally, I'd love to see Adam Cole capture the NXT Championship while holding the North American Championship, giving Undisputed Era all the gold. (Assuming the UK belt isn't an official NXT title.) Fish isn't supposed to be back in action until November, but I'd love to see him reclaim his portion of the tag team gold and have Roderick Strong win a tournament to claim the North American championship after Cole becomes champion. The only thing people hate more than a heel stable cheating to claim the gold is Romain Rei... I mean a heel stable not having to cheat to win all the titles. </fantasy booking>

I'm torn on Ricochet vs Velveteen Dream. They really both need a big victory. I think Ricochet has less to lose here. In fact, it would be interesting to see Dream win and then refuse Ricochet's requests for a rematch. We've seen Dream chasing but never be chased. So I'm going with Dream to win in an extremely close match.

It's actually quite refreshing to be able to say "this is what I think should happen" without following it up with "but this is what I think will actually happen".
hansen9j
Andouille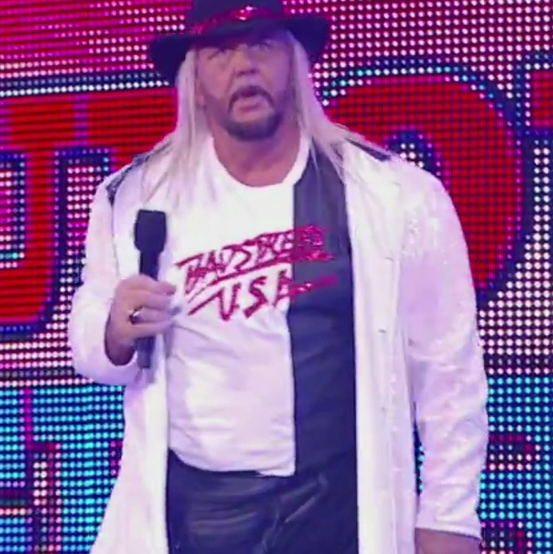 Since: 7.11.02
From: Riderville, SK

Since last post: 250 days
Last activity: 40 days

#5 Posted on | Instant Rating: 8.58
Originally posted by thecubsfan

---

Baszler beats Cross: it's too soon in the story they're telling for Shayna. I can't see her losing the title now unless they need her to do something with Rousey the next day and even then she'd be better as champ.


---
Also, I'm assuming Cross is only still in NXT for this match, because no one else is ready, and that Cross will just be part of the Sanity crew when they finally debut. (They haven't actually debuted yet, right?)


---

Little did she know she was about to be attacked by a rabid raccoon she would end up killing with her bare hands.

Go Pack Go! Owner of one (1) share.
Let's Go Riders! Owner of one (1) share.
Tenken347
Knackwurst



Since: 27.2.03
From: Parts Unknown

Since last post: 8 days
Last activity: 15 hours

#6 Posted on | Instant Rating: 5.39
To add my own predictions for the card:

As stated, Ciampa wins this one. I'm hoping that somehow, between now and Brooklyn, Ciampa or (preferably) Gargano wins the NXT title, so that their final match is for the belt, like it always should have been.

Black retains.

Baszler retains. We've yet to get a proper rubber match between her and Sane, and doing that for the title in Brooklyn sounds about right.

I'm going to go with Burch and Lorcan. Maybe the Era wins it back in short order, but I think Burch and Lorcan could really use the legitimization.

And finally, I'll take Dream. He's the "hometown" guy in NXT, so a big win to propel him into some kind of title feud is the way to go here.
kellogs
Goetta



Since: 28.3.11
From: England

Since last post: 19 days
Last activity: 2 days

#7 Posted on | Instant Rating: 3.23
My predictions are

Black retains. Fairly confident on this one, so I feel sorry for Black!
Baszler retains as they like her a lot and they want to showcase her strength.
Gargano, although Ciampa is playing everything perfectly at the moment so could easily be a victory for him leading to a final match at the next event. I wouldn't be against that at all. I'm not a fan of the 'fight forever' chant but certainly want to see it again on the main roster so everyone else can see what we watch and love.
Era retain.
Dream wins in a cheap/cheating fashion so they can fight again and Richote wins.

Should be a great 2 and a half hours entertainment that will piss off the main roster when they have to try and top it the next night.
texasranger9
Frankfurter



Since: 9.1.11

Since last post: 68 days
Last activity: 67 days

#8 Posted on | Instant Rating: 4.76
Ill get in on this.

Black.
Johnny wrestling. This is where it all started.
Cross passes out. Doesn't tap. They did something like this vs Asuka right? Might be good to set her up vs Ronda. The woman that won't tap.
Undisputed Era.
Ricochet.

Over under on CM Punk chants: 2. All In Chants: 3

(edited by texasranger9 on 16.6.18 1904)