Tenken347
Knackwurst



Since: 27.2.03
From: Parts Unknown

Since last post: 1 day
Last activity: 13 hours

#1 Posted on | Instant Rating: 5.37
Okay, so the eagle-eyed among you may have noticed that there was no recap last week. Due to a variety of utterly boring commitments, I wound up underwater and unable to get one together in time. Which turned out to be a real shame, because there was an absolutely great Bate/Seven UK title defense last week. If you missed it, by all means go check that out.

I'm not letting two weeks in a row go by without a recap, though, so we begin tonight with a triple threat match to determine the #1 contender for the women's championship. Ember Moon takes on Peyton Royce takes on Liv Morgan. Wait, Liv? Didn't Asuka kill her twice already? What business does she even have in this match? Meanwhile, Nigel McGuinness notes that Peyton Royce has Billie Kay, "the Australian Feme Fatale" in her corner, and seriously?! They're BOTH Australian Feme Fatales! That's literally their gimmick! Their entire deal is that they are a pair of Australian Feme Fatales! You're killing me here, Nigel. Ugh, we're off to a rough start here, already. Anyhoo, this match kicks off with Liv throwing some bad punches. Such bad punches. She ducks a kick from Peyton with a Matrix move, but I feel like 20-years past that movie, if your name isn't a pun on Matrix, then you shouldn't do that move. Liv and Peyton wind up outside the ring, so Moon flies out with a springboard crossbody to Liv. Which is great until the Aussie Mean Girl Squad tosses her into the stairs, which effectively takes the best wrestler in this match out of most of the rest of this match. Peyton tries to get something decent out of Liv. She fails. She does manage her cool in the ropes submission spot (I'm sticking with "Venus Flytrap" for the name, although it doesn't have an official one yet), and Liv does seem to have been working on her headscissors takeovers. Eventually, Moon does get back in, but it's mostly just to set up a (pretty slick, honestly) Tower of Doom spot. That brings Billie Kay into the ring, where she promptly eats an Eclipse, but then Liv tosses Moon out of the ring, and turns around into a Perfect Plex from Peyton. Peyton Plex?
Match Rating: Liv's Bad, Y'all. Sorry. Liv's Bad.

Quick promo package promising the return of Kassius Ohno. I love that we're going with "return" here, despite the fact that I assume that most people were like me, and didn't really start watching NXT until well after he left. Still, I've heard good things about Chris Hero, so I'm looking forward to him.

Also, a quick update: Nakamura still isn't hurt, but he'll be back soon.

Next, we get a couple UK dudes, as Mark Andrews takes on Pete Dunne. I kind of don't love either of these guys, to be honest. Andrews is very good in the ring, but something about his character leaves me flat. Conversely, I kind of found Dunne's ringwork a bit lacking, but he's got a killer look and presentation. Just an ugly little humanoid monster who will straight fuck you up. So I'm not sure how I feel going into this one. We get a lockup, and Dunne goes right into a killer wristlock, just absolutely mangling Andrews' hand every way he can think of. Andrews uses his speed and agility to counter out, hitting a pair of armdrags. Dunne tries to counter with a sunset flip, but Andrews does a handspring through it and nails a low dropkick! Dunne rolls outside, but Andrews goes up to the top, and moonsaults out onto Dunne. Dunne catches him, but Andrews continues to roll through, and armdrags him into the stairs. Fuck everything I said before the match started, these two are incredible! Back in the ring, Dunne manages to get control back with some stomps. Then, he works a hammerlock into another wristlock (Jim Breaksing it up, this time, and then moves into a rear chinlock, then just a nasty-looking stomp to the arm. Andrews manages an enzuigiri for a comeback, sending Dunne outside again, so once more Andrews goes up for the moonsault. This time, nobody's home, and he just gets a mean forearm to the face for his trouble. After working over Andrews' hand a bit more, Dunne lands an X-plex across the ring apron! You can tell Nigel's new here, as he fails to note that this is the hardest part of the ring. Anyhoo, Dunne takes things back inside, and starts working Andrews over in a surfboard position, but Andrews is able to eventually get back to his feet and land a roll-through stomp, which he apparently insists on calling the Stomp-182. Sure, okay. He goes out to the apron and plants Dunne with a springboard headscissors takeover, then nails a standing Shooting Star press for two. He tries another springboard, this time looking for a crossbody, but Dunne just forearms him right out of the air. He nails another X-plex, and looks for his finisher, the Bitter End. Andrews wriggles loose and pops him with an enzuigiri, but Dunne comes back with an enzuigiri of his own! So Andrews counters with a reverse hurricanrana! So Dunne shoots him into the ropes for a snap German suplex! Dunne looks to follow that up with a powerbomb, but Andrews conters with a more regular hurricanrana, rolling up Dunne for two. Dunne goes back to the hand, and tries for the Bitter End again, but Andrews gets another roll-up for two. They go for something here that doesn't quite work out, but it resolves itself with Andrews hitting a flip out stunner (which is apparently named the Stundog Millionaire, and I can't hate that). Andrews smells blood, and goes up top for a Shooting Star press, but Dunne gets his knees up just in the nick of time. Dunne's got him now, and this time finally plants Andrews with the Bitter End for three.
Match Rating: HOLY SHIT, A Great Match With An Incredible Finishing Sequence.
Afterwards, Dunne is all smiles, and offers Andrews a hand of "respect." Andrews somehow manages to shake his hand in a way that absolutely conveyed the idea that he wants Dunne to go fuck himself.

The AMGS is backstage celebrating. They've got three facts for us. Fact 1, they'd already be champ if it wasn't for Nikki Cross. Fact 2, they won tonight because they had a "fair go." And Fact 3, they're going to be champs when they beat Asuka next week.

Oh, yeah, next week is pretty loaded. Women's title match, DIY takes on the AoP (also for the titles), and, uh, the Patrick Clarke Experience returns. Uh, one of those may be less exciting than the other two.

We catch up with Tye Dillinger at the PC. He just wants to thank Strong and NWJ for helping him out, and he wants us to know that none of his future plans involve SAnitY. Well, they'll probably just leave him alone, then.

Next is our main event. Wait, no, that can't be right. I just watched Pete Dunne wrestle Mark Andrews in the main event. That was a great match. What do you have on deck that's going to top that? Bobby Roode vs. No Way Jose?! Go fuck yourself, NXT. I'm not calling this one. Roode with the Glorious for three.
Match Rating: Fuck You, NXT.

Wow, I've got an uncommon volume of profanity going this week. Anyhoo, after the match, Roode's not quite done. He sneaks back in and goes after NWJ's knee with a chop block and a single-leg crab. Who will save him? Kassius Ohno will save him! Wow, that was a pretty cool surprise, since they're still plugging his return for down the line. Roode bails, but gets a mic. He wants to know who KO thinks he is. The crowd knows who he is, and KO says he's been here before, and he's still got unfinished business. He wants that belt! Bobby Roode absolutely nails the next part, "This is your lucky night, Mr. Ohno. IF THAT IS YOUR REAL NAME!" Great stuff. Anyhoo, Roode says he's a fighting champ, and they can do this right now. I find that kind of doubtful, considering there's like three minutes left on this show. And sure enough, when KO turns his back to take his jacket off, Roode jumps him from behind. He tries for the NWJ treatment here (during which Ohno loses a shoe), but Ohno fights him off, nailing a trio of stiff elbow shots, throws his shoe at him, and clothelines him out of the ring to stand tall at the end of the show.

Hey, I like Kassius Ohno! He's a surprisingly good promo, he's got great presence, and he can really move in the ring. That was a nice way to end a segment that was real letdown otherwise, and made this a really good hour of wrestling television.
Promote this thread!
Greymarch
Boudin rouge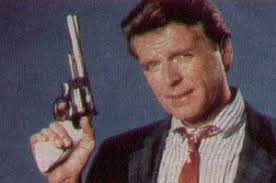 Since: 24.2.03
From: Toronto, Canada

Since last post: 39 days
Last activity: 8 hours

#2 Posted on | Instant Rating: 4.92
Actually I'm pretty sure that 'Australian Femme Fatale" was Billie Kays gimmick-name-thing before she and Peyton started actually working as a duo. About when she started wearing the velvet.
dMp
Knackwurst



Since: 4.1.02
From: The Hague, Netherlands (Europe)

Since last post: 5 days
Last activity: 23 hours

#3 Posted on | Instant Rating: 6.75
Originally posted by Greymarch

---

Actually I'm pretty sure that 'Australian Femme Fatale" was Billie Kays gimmick-name-thing before she and Peyton started actually working as a duo. About when she started wearing the velvet.

---


I still feel they aren't really letting these two go all-out. I dunno, their team/shenanigans feel like the small-time crooks that Spider-man ties to a lantern before going after the real villains.
Emma & Dana posed more of a threat to Asuka back when she first showed up.

Ohno going straight to the main event makes sense.
But at times like these I totally get what Juice Robinson (former CJ Parker) said recently.
He understood WHY guys like Owens, Cesaro and Zayn leapfrogged him but he didn't like that it meant he never got a real chance to climb the ladder.
But having said that, I really enjoy seeing the guys I saw in small federations a few years ago all on WWE tv.


Tenken347
Knackwurst



Since: 27.2.03
From: Parts Unknown

Since last post: 1 day
Last activity: 13 hours

#4 Posted on | Instant Rating: 5.37
Originally posted by Greymarch

---

Actually I'm pretty sure that 'Australian Femme Fatale" was Billie Kays gimmick-name-thing before she and Peyton started actually working as a duo. About when she started wearing the velvet.

---


Yeah, but that doesn't change the fact that the two of them are running basically the same gimmick right now, so that particular call-back didn't add anything. It's like, "That Australian femme fatale has 'The Australian Femme Fatale' with her!" I like Nigel all right, but he hasn't settled in yet. It's stuff like that, and last week, it really bothered me that he wasn't calling attention to Bate working Seven's arm to take the 7-Star away from him, especially when that wound up being a major element of the match. Besides, he was given the unenviable task of replacing Corey Graves, and nobody's going to benefit from that comparison.

(edited by Tenken347 on 24.2.17 0509)
andy1278
Kolbasz



Since: 11.1.02
From: Brunswick, GA

Since last post: 2 days
Last activity: 10 hours

#5 Posted on | Instant Rating: 7.53
Why would Liv Morgan even get into a match for a possible title shot? She's lost almost every match, it seems at least, almost weekly since the last Takeover.

Corey is majorly missed. We need a heel voice.
J. Kyle
Banger



Since: 21.2.02
From: The Land of Aloha

Since last post: 29 days
Last activity: 13 hours

#6 Posted on | Instant Rating: 3.36
Nous ne nous pouvons pas sortir.
Ohno's a great worker but man...

"Hey Chris Hero, maybe skip dessert?"
"OhNO! OhNooooooooooo! OHNO!"


---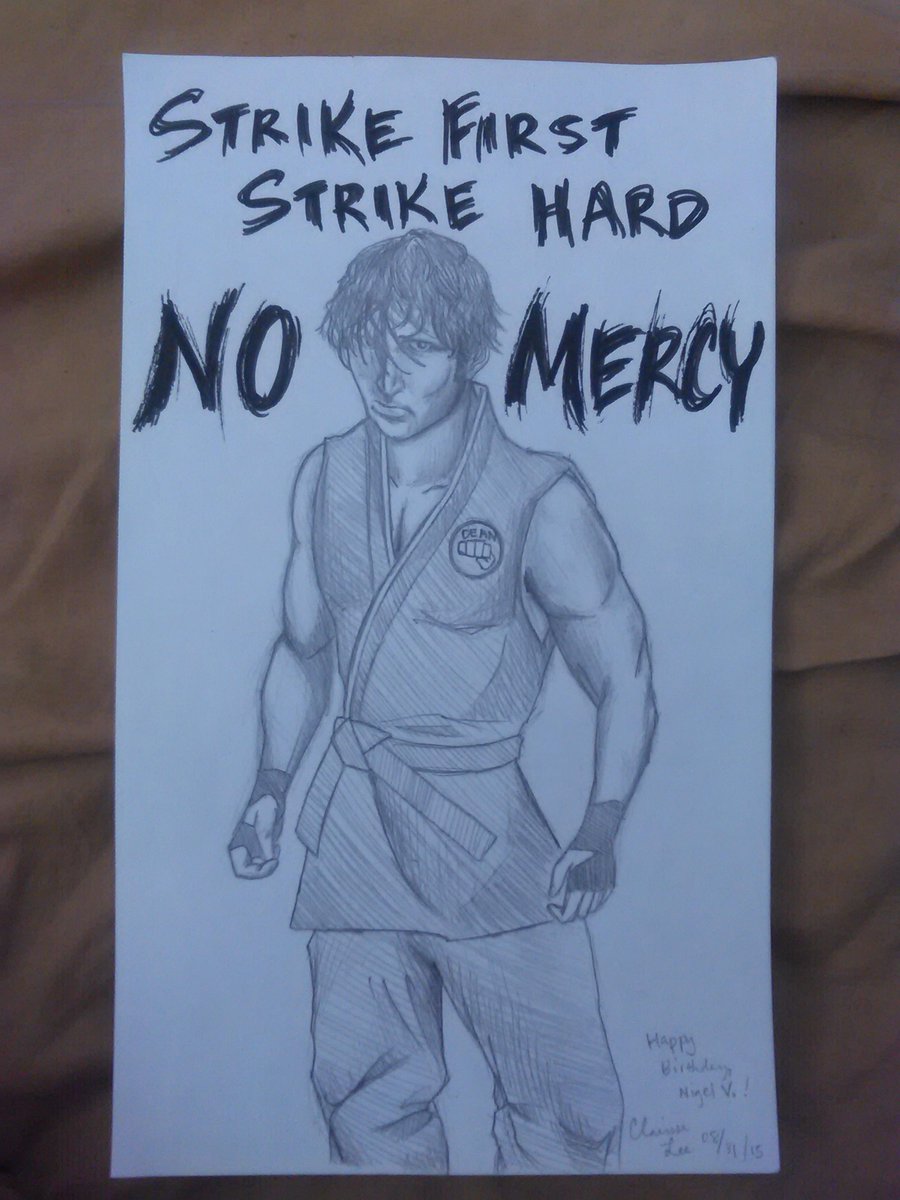 This is a picture of Dean Ambrose in a Cobra Kai Gi.