Tenken347
Knackwurst



Since: 27.2.03
From: Parts Unknown

Since last post: 2 days
Last activity: 5 hours

#1 Posted on | Instant Rating: 5.36
Originally posted by Me, last Sunday

---

Booo, NXT sucks now!

Boooooooo!

---


Strong words, Sunday Tenken. Strong, angry words. Care to walk them back, a bit?

Ehhh, maybe just a bit. If I'm being completely honest, doing the first major show I didn't like right after my big anniversary post was like a gigantic invitation for me to quit doing these, but if I'm sure of one thing, it's that I Never Know When to Quit. I should get that put on a business card.

Speaking of business (BAM! Segue City!), after a shot of the commentary desk demonstrates that we've still got Corey Graves with us for one last time, we head down to the ring for action. We're mostly getting TO recap stuff tonight, but we're getting some good stuff as well. Not this, though. This is Ember Moon taking on Aliyah, as NXT tries harder and harder to get me to quit. Although, actually, like Liv Morgan last week, Ember gets a shockingly good match out of Aliyah. Well, "good." Let's not get crazy here. Ember opens with a takedown, followed quickly with a butterfly suplex and a modified abdominal stretch. Aliyah gets loose and hits what commentary refers to as a "unique" neckbreaker, which is probably easier to get on the air than saying a shitty neckbreaker, which is what it most certainly was. Aliyah follows up with some legitimately decent European uppercuts, and throws some strikes to lead into a Northern Lights suplex, the suplex of choice for women who don't actually have any other wrestling talent. Yeah, I'm on to you, Alicia Fox. Anyhoo, Ember gets back on offense and hits an Ember Moonsault, but Aliyah bounces back with a headscissors takeover, and counters a powerbomb attempt into a sunset flip. Moon rolls through, though, nails a gigantic clothesline, and goes up for the Eclipse. It doesn't land particularly cleanly, but it's enough for three.
Match Rating: Ember Moon Is Working Some Magic With Girls Who Are Not Otherwise Magic.

Recap of the Dillinger/Eric Young match. Young has comments afterward, to the effect of Dillinger making the wrong choice. Meanwhile, in case you missed it, the Perfect 10 got to be number 10 in the Royal Rumble, and Dillinger was pretty thrilled about that. So, uh, maybe not the wrong choice after all, Young.

Recap of the women's Fatal Fourway. Asuka says the match was tough, but the championship's still hers. When asked about Ember Moon's desire for a title shot, Asuka answers with a sick burn: "Who's Ember Moon? She works here?"

Ember gets a chance to respond in an unrelated talk segment. She'll *show* Asuka who she is. Not quite the devastating rejoinder that you might have hoped for, but a better effort than the last time they gave her a mic.

Okay, let's take a break from Asuka scoring mad points off of Ember Moon, so we can get into some in-ring action. It's going to be UK champion Tyler Bate against Oney Lorcan. Yeah. Okay. I like this already. My wife is really hoping that they use the UK belt as a secondary championship in NXT. I'm not sure how I feel about that, but it might work. These two are looking for a hard-hitting match, and it opens with a lockup that sends both men into the ropes. The ref tries to get them untangled, but all that does is let Lorcan slap on a headlock. He's digging in like a pit bull here, but Bate is eventually able to get loose. He throws Bop up into the air, and with Lorcan's attention on that, throws Bang right upside Lorcan's head. (Check out the UK tournament if you have no idea what I'm talking about here.) It is pretty much at this exact point that these two throw it into high gear, and full-tilt boogie from here out. In the interests of actually enjoying a really good match, I set my notes down here, but I can tell you that Bate got in the airplane spin spot, Lorcan delivered an elbow to the head that would still have my ears ringing today, and Bate got the win when he used the rolling heel kick to set up the Tyler Driver '97, bar none the single best wrestling pun I've ever heard.
Match Rating: Disappointing Recap Notwithstanding, Definitely Catch This Match.

Okay, that should do us for this week. Join me again when...wait. What do you mean we're only halfway through the show? That was a main event. That was a main event match, and you can't tell me otherwise. Okay, well, I guess we've got more stuff. Let's see here. Ahhh, comments from Roderick Strong following his win over Andrade Almas. He says....ZZZZZZZZZZZZZZZZZZZZZZZZZZZZZZZZZZZZZZZZZZZZZZZZZZZZZZZZZZZZZZZZZZZZZZZZZZZZZZZZZZZZZZZZZZZZZZZZZZZZZZZZZZZZZZZZZZZZZZZZZZZZZZZZZZZZZZZZZZ......eh, what?! I'm not sure what happened there. It's like I was suddenly dosed with a powerful sedative. Well, it'll probably never happen again.

Anyhoo, moving on, we recap the DIY/AoP title match, and Ellering has some confusing comment for us. The landscape has changed, and now we are all subject to Natural Law, where victory will come at all costs. Alright then. Good talk, Paul.

We recap the NXT title match, and we follow it up with some backstage stuff where Nakamura continues to sell his knee. We see Jason Alexander and HHH, who we also saw at the show, but we also get our first look at the returning Kassius Ohno here.

We follow up with some quick comments from Roode, who'll have more to say next week. For now, he wants us to know that this is the start of his era, and it will be...

What do you think? What do you think he said here?

Our actual main event (I guess?) is next, but before that, we actually go to a pretty damn fantastic retrospective package for the departing Corey Graves. It covers his early days as a wrestler in NXT, and his transition to the best color commentary man in professional wrestling. It's pretty fantastic, and well deserved, because so, so much of NXT's early success was helped by having Graves at commentary. This place will not be the same without him around.

The match? Oh, it's No Way Jose vs. the Drifter, as was set up before TO last week. Truthfully, I could give you the blow-by-blow here, but the match is honestly not great, and apparently only serves as an excuse for Graves, Phillips, and Watson to fuck around on commentary as they wish Graves well. Graves gets to dump all over Samson here, and I am legitimately curious as to whether those two are good friends in real life, or just hate each other. My favorite bit is when Graves asks how the Drifter got to San Antonio, and says, "he probably got on a commercial airliner and flew here like everybody else, because he's a giant hypocite!" NWJ does get to show off some new stuff here, including a baseball slide that sets up a clothesline off the apron. Ultimately, the pop-up punch seals it for NWJ.
Match Rating: Farewell Graves. Keep Making RAW As Great As You Made NXT.

Okay, for reals, that's the end of the show. Actually, for a recap show it wasn't half-bad, and I mean it, go check out that Bate/Lorcan match. Next week, we'll see how Nigel McGuinness fares on comentary, as NXT goes through yet another radical shift for the promotion.
Promote this thread!
andy1278
Kolbasz



Since: 11.1.02
From: Brunswick, GA

Since last post: 1 hour
Last activity: 1 hour

#2 Posted on | Instant Rating: 7.53
I'll miss Corey Graves most of all out of the callups. He is NXT. Well-deserved, fantastic video package.

Rest of the show was okay too. You feel about Aliyah like I do about Liv Morgan. I'm just so tired of seeing her every week it seems like. But I also like Aliyah, limited skill set and all, so who knows.

I am excited about Ember vs Asuka, assuming that's where we are going. I was really impressed with Ember's pre-show Takeover interview. There's really nowhere else you go with either at this point, nobody else is credible to face either (which is a problem they should work on... part of why the horsewomen worked was because you had four credible women, plus a few additional like Emma floating around).


dMp
Knackwurst



Since: 4.1.02
From: The Hague, Netherlands (Europe)

Since last post: 3 days
Last activity: 11 min.

#3 Posted on | Instant Rating: 6.75
If anything, working with Ember is a good learning experience for both Liv and Aliyah who were carried to decent matches.
i feel Aliyah is pretty damn athletic/flexible and does some nice movs so who knows maybe she'll get to that next level some day.

Jose-Drifter was kinda disappointing but the drifter insults were fun. Loved how he waved bye to Graves when he walked out.

I read through the recap before seeing the show, but skipped over the Ohno part i guess. I thought it was interesting to see him there and actually interact with him, saying something like "not like this, man" so I wonder if he walks out soon and confronts Roode.

the Graves promo was touching. Very nicely done. And then after he no-sells it, or tries to. Cool stuff.

The stuff with Dillinger was cool too. good real emotion.

Greymarch
Boudin rouge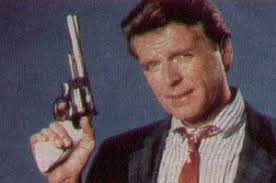 Since: 24.2.03
From: Toronto, Canada

Since last post: 36 days
Last activity: 1 day

#4 Posted on | Instant Rating: 4.91
It was funny how that one episode when Aliyah was on Smackdown and Ranello mentioned she used to be in a circus gave her more character than all the years of NXT promos she's done.
dMp
Knackwurst



Since: 4.1.02
From: The Hague, Netherlands (Europe)

Since last post: 3 days
Last activity: 11 min.

#5 Posted on | Instant Rating: 6.75
Originally posted by Greymarch

---

It was funny how that one episode when Aliyah was on Smackdown and Ranello mentioned she used to be in a circus gave her more character than all the years of NXT promos she's done.

---


To be fair, other than recently being foil for the 2 Aussie chicks she hasn't been used all that much.
I mostly remember her from the NXT breaking ground, where she just got started and stuff.

It seems to be the current route where they introduce you as a rather bland female wrestler (unless you have a prior history like Asuka, Ember, Nicki cross) and then at some point you get a character/persona. It worked well for Bayley, Sasha, Becky (remember when she did some Irish dance in her entrance? No? Good!) and the others of their class. So we'll see how this goes.
And wow..those are more thoughts and words I've ever dedicated to Aliyah than I thought I would


Oh btw, I LOVE the dedication to the gimmick that Alexander Wolff has. Talking to invisible people behind Young's back when he was cutting that promo. Then staring at the camera at the end and still not really being there. Awesome.