Tenken347
Knackwurst



Since: 27.2.03
From: Parts Unknown

Since last post: 3 days
Last activity: 13 hours

#1 Posted on | Instant Rating: 5.43
We ended last week on a cliffhanger, but we'll have to wait until later in the show to get it resolved (spoiler: it gets resolved exactly how you would have expected it to). We once again start the evening in the ring for our promised match up between the Vaudvillains and the Hype Bros. The Vaudvillains are nominally heels again, but it is literally impossible to boo them. Mojo starts off against Aiden English, and Mojo takes the early advantage. You know, I ain't exactly Mojo's biggest fan, but lest anyone say I'm not being fair, if you compared this guy to the Mojo Rawley that I first saw waaay back at arRival, you would not recognize this guy at all. He's really come a long way. That said, screw him - he's fighting the Vaudvillains, and I love these guys. Mojo tags in Ryder, who continues the offense until Gotch finally manages to cut him off. English lays in some hard shots, and we see the return of "Dukes Up!" Heels my ass. Ryder avoids a double back body drop and throws up an enziguri that misses Gotch, but hits Ryder. That's enough for him to make the hot tag to Mojo, who's a house on fire until he misses a turnbuckle splash. With his partner down, Ryder tags himself back in, and a missile dropkick later, that's looking like the smart play. He goes for the Broski Boot, but English pulls Gotch out of the way. One Whirling Dervish later, and it's another win for the Villains.
Match Rating: Vaudvillains 4-EVA.

We get a quick recap of the Women's Battle Royal that crowned Carmella the number one contender, then we go to WWE studios for a weirdly out of character sit down interview with her. I'm genuinely not clear why they went in this direction. Anyhoo, we learn that Carmella's father was actually a jobber himself back in the early 90s, and that Carmella views beating Emma, who she'll be facing later tonight, as the best way to show everyone what she's really made of. Also, and I think this is probably the most important part, she nails Dana Brooke by referring to her as Miss Piggy, and holy shit she's right. Dana Brooke is absolutely running a Miss Piggy gimmick. That's amazing and I'm super sad that I didn't notice it before now.

Meanwhile, Dash and Dawson are hanging around backstage, and when they get asked if they're willing to let Enzo and Cass fight for the titles again, they're all like, "Sure, why not?" I really love when heels don't back down.

Carmella and Emma are up next, with Miss Piggy at ringside. Emma tries to back Carmella into the corner, but Carmella lays in a headlock, which is immediately reversed by Emma, who follows up with a shoulder block. Emma stops to peacock a little, and gets tripped by Carm for her trouble. Carm follows up with a kind of shitty dropkick, and shoots Emma into the ropes. Emma comes off with a clothesline, though, and takes control with a sitting arm submission. She throws in a few punches, too, and follows up with a seriously painful looking knee to the back of Carmella's head. Carm counters back into the match with a flip, followed up by her signature Thesz press, then a not-very-good headscissors and a bronco buster. I figure we're moving to set up Carmella's finisher, but instead she ops for a backslide, and that gets the pin.
Match Rating: A Backslide? Nobody EVER Wins With A Backslide.

We get some comments from Sami Zayn about last week's match, and he basically just says that it's up to Regal now. We also try to get some comments from Joe, but he just eats the camera man.

A package for American Alpha. Enjoy them while you can, because your Sad But Probably Accurate Fact of the night is that these guys aren't going to be in NXT for very long.

Enzo and Cass head out to the ring to rough up Some Jobbers that are already out there waiting for them. Enzo basically runs down the same promo he cut in London, then they get to work. Enzo and Cass look pretty good here, nice and crisp. The highlight is Cass absolutely murdering one of the jobbers by bealing him out of the ring to the floor. East River Crossing and a Rocket Launcher wrap this one up.
Match Rating: Ascension Squash.

Apollo Crews don't like uncertainty, which is why he requested tonight's non-title match. Now we'll know for certain who's the best. HINT - it's the guy with the belt.

GM Regal is in his office, and he's come to a decision. Sami vs. Joe one on one to decide. We waited a week for that? C'mon, we all knew that already. Well, I guess Corbin didn't, because he interrupts this segment so that Regal can tell him that the one thing that we know for sure is that he lost. This was kind of a mess, and probably would have worked better if Regal had just made the announcement after the match last week.

Asuka's out, and she'll also be messing up Some Jobber. Of note: they refer to her as "the empress" on commentary, but no one has yet started calling her "The Empress of Tomorrow" anywhere, so it's really missing some context. Anyhoo, this one gets off to a pretty strong start, with a super crisp lockup between the two. They break, and the jobber starts hitting Asuka with some serious forearms. Like, she really looks like she's trying to hurt Asuka here. Asuka totally no-sells it, though, and counters with her flying hip attack and some kicks. Jobber ducks an attempt at a running kick, though, and shoots for a roll-up. That gets two, but the jobber is also able to land a side-Russian leg sweep and lock in a double arm submission that I know I've seen before, but cannot for the life of me remember the name of. Asuka counters into an ankle lock, but the jobber elbows her way out of it. I like this jobber! Asuka goes for a German suplex, but another elbow from the jobber! The jobber shoots off the ropes, but that's her final mistake, as Asuka hits the cross armbreaker, followed by the CROSSFACE CHICKEN WING, TOM PHILLIPS. Jobber's got to tap to that.
Match Rating: This Is The Greatest Squash I've Ever Seen.

Seriously. This jobber needs a real contract and ring name, right away. I'd love to see these two have a real match with enough actual time to work.

Anyhoo, Finn Balor has comments on the #1 contender situation. Basically, he's cool with whatever, and respects that Regal is allowing this to be settled in the ring, because that's how things work in NXT. Damn right, Finn. Also, he wants Crews to know that Finn acknowledges how good he is, but Finn is the best. Damn right, Finn.

Main event time. Crews is out first, and I just have to say that I think his entrance is missing something. I'm not sure what, though. Balor's entrance is always great, and it looks like they finally have a version of it that's ready for RAW. Enjoy Finn while you can, too. This match starts out slow. Very slow. Extremely slow. At first, I just thought it was standard NXT main event style, but I feel like they must have been stalling for something. They trade headlocks for what must be a full 6 minutes before Crews is able to dropkick Balor out of the ring. We go to break, and when we come back AC has taken control with...ARE YOU FUCKING KIDDING ME!? He's got Finn in a headlock. Some more of this for while, until finally things start to pick up. Crews goes for a sunset flip, but Finn rolls through into a dropkick followed by an armbar. Not sure this match needs more rest holds. Crews powers back up to his feet, and although he eats a pair of boots when he tries to follow Finn into the corner, a big clothesline eventually puts AC back into control. He follows that with a few more and a couple of big splashes, but he gets greedy and Finn is able to do a cool flippy dodge which saves him for a minute. He rolls to the floor, so when AC sees him in the Danger Zone, he does the only thing he can do - he goes for a moonsault. Finn gets out of the way, so AC turns it into a backflip to avoid pancaking himself. Finn moves like lightning, though, and by the time AC recovers, Finn is already flying out of the ring with an absolutely beautiful dive of his own. He tosses Crews back into the ring, and goes for the Coup de Grace. AC is back on his feet, though, so Finn just hits a double stomp to the back of the head, which is somehow less devastating. In fact, Crews just shakes it off and nails a Samoan Drop. He tries to follow up with an enziguri, but it misses and Finn hits a sling blade. He's looking for the knockback dropkick, but AC counters with a big boot and hits the press/moonsault combo. Two! Finn kicks out, so Crews goes for his powerbomb instead, but Finn is able to get loose and hits an enziguri. He hits another sling blade, then the knockback dropkick and the Coup de Grace! This one's ov- no, wait. Finn doesn't go for the cover. Instead, he picks up AC and hits the Bloody Sunday (which doesn't actually have a name in NXT). That's the pin.
Match Rating: Once It Finally Picked Up, It Got Real Good In A Hurry.

After the match, Finn offers Crews Indy Respect, and he accepts. Go back to Ring of Honor!

Some of you guys were complaining last week, but I thought this was an excellent show. Three really good matches, including an exceptionally solid main event. Next week we get Sami vs. Joe, and there's nothing to complain about there.
Promote this thread!
Greymarch
Boudin rouge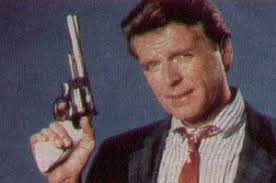 Since: 24.2.03
From: Toronto, Canada

Since last post: 623 days
Last activity: 3 hours

#2 Posted on | Instant Rating: 4.91
Sasha actually called Dana Miss Piggy a few months back.
CruelAngel777
Sujuk



Since: 7.4.02

Since last post: 1269 days
Last activity: 1252 days

#3 Posted on | Instant Rating: 4.04
Enjoy them while you can. I get the feeling The Vaudvillains are gonna get The Ascension treatment if and when that call up happens and they are still a team. Other than being a tribute to catch-can 1800's era wrestling what nuance will they have to keep people invested in them months after a debut on RAW? Ascension was LOD and Road Warriors combined and mega over in Full Sail and things didn't work so well up north.

Enzo and Cass are liquid gold. So are American Alpha. Both teams have gimmicks that are easier to get across to a contemporary audience. New York (really Jersey, eww) trash talkers with swag, and Olympian wrestling supermen (that talk like frat bros). I think Vaudvillains is a reference too obscure and hardlined to have legs especially to Vince who would have to take extra effort to really establish an anachronistic team of pugilistic gentleman. Just an opinion. Who knows? Maybe Vince will see them and look at an old framed photo he has in his office of Abe Lincoln and his eyes will light up.

Until Dana Brooke karate chops a frog with a high pitched "HIIIII-YAH!" I'm gonna need people to stop their character assassination of my girl Dana Piggy.

Carmella will make a great manager... yep manager.

I agree with the Asuka squash match that the power shift was portrayed in a great way. It's like in anime where a strong main character fights a new villain with every move we've ever seen them use and the new baddy just beats them with one hand while laughing. Go back to train in 100x gravity and come back stronger headband girl!

Don't go back to ROH though and don't listen to Corbin he likes to make assumptions.



(edited by CruelAngel777 on 5.2.16 1149)
---

Cole: "Yeah, thanks to Kane. You should buy Kane a Rolex watch for what he did for you."
Rollins: "Oh don't be silly, Kane doesn't wear watches."
PowerPB13
Sujuk



Since: 25.4.02
From: Belleville, IL USA

Since last post: 587 days
Last activity: 30 days

#4 Posted on | Instant Rating: 3.40
Asuka's opponent was Santana Garrett, who's been making some waves on the indie circuit. I saw her first few matches in my neck of the woods, so really cool to see her get this opportunity. She'll be on NXT again in a few weeks against Emma, so keep an eye out.




---

-PB

Nobody here but me and my friend Mark
Tenken347
Knackwurst



Since: 27.2.03
From: Parts Unknown

Since last post: 3 days
Last activity: 13 hours

#5 Posted on | Instant Rating: 5.43
Originally posted by Greymarch

---

Sasha actually called Dana Miss Piggy a few months back.

---


Not sure how I missed that, as I usually hang on Sasha's every word.


Originally posted by CruelAngel777

---

Until Dana Brooke karate chops a frog with a high pitched "HIIIII-YAH!"

---


Are you telling me that you can't imagine this literally happening? Like, not with a muppet, but with Dana karate chopping an actual frog on camera? Because if you're telling me you can't see, I'm calling you a liar. I want to be clear here: I think Dana running her gimmick as Miss Piggy is fantastic. It's perfect.


Originally posted by CruelAngel777

---

Carmella will make a great manager... yep manager.

---


She already is, and if it ain't broke, don't fix it.


Originally posted by PowerPB13

---

Asuka's opponent was Santana Garrett

---


I heard them say her name, but if the jobber doesn't get their name in chyron, I don't write it down. Everything's still pretty subject to change until then.


Originally posted by CruelAngel777

---

Go back to train in 100x gravity and come back stronger headband girl!

---


There is no amount of money I wouldn't pay to see this scenario play out.


Originally posted by CruelAngel777

---

Don't go back to ROH though and don't listen to Corbin he likes to make assumptions.

---


No, no, I know Crews was never in ROH. I just thought that was a great joke that I should steal.
Greymarch
Boudin rouge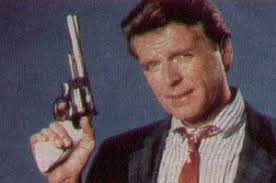 Since: 24.2.03
From: Toronto, Canada

Since last post: 623 days
Last activity: 3 hours

#6 Posted on | Instant Rating: 4.91
Originally posted by Tenken347

---

Originally posted by Greymarch

---

Sasha actually called Dana Miss Piggy a few months back.

---



Not sure how I missed that, as I usually hang on Sasha's every word.

---


Well here you go
https://www.youtube.com/watch?v=gBbxqk7Rw-I&ab_channel=WWE