Tenken347
Knackwurst



Since: 27.2.03
From: Parts Unknown

Since last post: 1 day
Last activity: 1 day

#1 Posted on | Instant Rating: 5.45
We're just two weeks from Takeover, so this week's show should be dedicated to moving our scheduled feuds into their final positions. We start off with Baron Corbin against Perfect 10 Tye Dillinger, a match that was supposed to happen 3 weeks ago, but got cancelled due to Corbin getting jumped by Crews before the bell. I, uh, don't like P10's odds any better the second time around. In fact, the match does start out decidedly in favor of the guy who keeps getting pushed, as Corbin hits a nifty spinning side slam, and follows that up with a weird thing where it looks like he's setting Dillinger up for some kind of pumphandle, but just turns him inside out and dumps him on his back. It's not as cool looking as it sounds like it would be. Dillinger does eventually get a rally in, hitting a Thesz press and a superkick (after his first attempt gets blocked), but when he goes up for a crossbody block, Corbin snatches him out of the air and delivers the End of Days for our anticipated finish.
Match Rating: You Know What? Project Corbin Actually Is Coming Along.

Backstage, Apollo Crews has comments. Apparently, next week he'll be teaming with Finn Balor against Corbin and Joe. That should be a fun go-home show.

Special Announcement: Takeover: London will be airing at a special time due to the time zone difference - 3pm. Don't expect a thread to get started promptly if you're waiting on me, because I guarantee you that I won't see this show any earlier than 5pm. Somebody else can feel free to start it up if they want.

Tonight, Samoa Joe will be facing one half of the Indy Guys, Toyota Camry, and, uh. You know what? I'm not even going to go into what he says, because, and this is true, I don't care about what either of them have to say, and I certainly don't care about what only one of them might have to say. These guys are a great team, and they are so boring individually. In fact, as much as I like the team in the ring, they could use a manager to talk for them.

Nia Jax has a match now, against...Blue Pants! She doesn't have a real name and nobody knows if she even works here or not and people fucking love her. Pants tries to avoid a lockup by rolling through, but that doesn't work for long, as Jax takes her head off with a clothesline. Then Jax grabs her by the hair and just flings her across the ring. Then she does it again. Things are not looking good for Pants, but she attempts a rally with some kicks, until Jax cuts her off with a Canadian backbreaker followed by some nasty elbows. Pants goes up for a *big* Samoan drop, and then a mighty legdrop seals the deal. Jax does a one-foot cover and gets the pin.
Match Rating: No, Really, Does Blue Pants Actually Work Here?

Backstage, Dash and Dawson want you to know that they don't respect Enzo and Cass, because all they do is talk. They haven't earned a title shot (this is actually true), even though they're going to be getting one at Takeover. Dash and Dawson are still more than willing to give them a beating and send Cass back home with his leg in a cast. That's awfully optimistic of you, Dash and Dawson.

Our next match is Adam Rose(!) vs. James Storm(!!). Haven't seen either of these guys in a little while. Storm's looking a hell of a lot better than he did the last time we saw him - he must have lost 30 pounds, I'm not kidding. He's also moving a lot faster and a lot crisper. He puts Rose on the defensive to start, but eventually Rose starts laying in some basic heel offense - you know, chin locks, elbow strikes, that sort of thing. He tosses Storm over the top rope, but Storm skins the cat and hits a big forearm. He follows that up with an atomic drop, followed by another forearm shot, and a big running neckbreaker. Last Call superkick finishes up.
Match Rating: When Was The Last Time Storm Looked This Good?

Later tonight, the Vaudvillains will be facing off against Jordan and Gable. All right, they're finally taking my booking suggestions! Call me, NXT, I have notes! Lots of notes! Anyhoo, the Vaudvillains are sure they're going to win, but so are Jordan and Gable. Gable lets us know what we already know - the real winners will be the fans. A double handshake show of respect closes out the encounter.

Another Sami Zayn returns package! This one recaps his big title win against Neville last year. Still no date on this.

Time already for the Vaudvillains against Jordan and Gable. Gotch and Gable get us started off, and unsurprisingly Gable goes straight to the mat wrestling. Surprisingly, it's Gotch that gets the better of him with a quick takeover followed by a cross armbar. Gable does him better with two takedowns, each followed with leg holds. He brings in Jordan, but Gotch escapes a suplex to bring in English. English suffers a couple of takedowns but escapes a power tackle with a sunset flip. English lands a couple of arm drags, and he's mastered the full Ricky Steamboat arm drag. Pause your screen - both guys are up off the mat. It's beautiful. English locks in an armbar, and when Jordan tries to shoot him into the corner, he runs up the turnbuckle and hits a flex taunt. It's pretty great. Jordan doesn't think so, though, and nails a dragonscrew leg whip. Jordan brings in Gable, who continues to work the leg until English rockets him out of the ring. Gable takes a big drop to the floor, but English waits for him to get back into the ring under his own power before continuing on offense. He tags in Gotch - Dukes Up! Gable's on the ropes, but he's able to Judo throw English to make the tag. Actually, I wish he'd stop using the Judo throw so much. It's getting a shade predictable. Jordan hits some nice dropkicks and flapjacks English, but it's a head-and-arm suplex to Gotch, followed by a big shoulder block in the corner, that sets up Gotch for the motion-assisted German suplex (although Gotch is a big more, uh, dense than the guys usually are, and it's not as pretty as usual). That's the pin and the win.
Match Rating: I Love All These Guys.
Afterwards, Jordan and Gable once more extend the hands of respect, but English and Gotch will have none of it, and just walk away in disgust instead. Hey, they are the Vaudvillains, after all.

Backstage, Dana and Emma aren't afraid of Asuka. In fact, Dana starts getting pretty worked up, so Emma tells her to stay in the back and cool down while she goes out for her match.

Before the match, another Elias Samson, Drifter, package. Still not sure if this is going to work or not.

Okay, Emma vs. Liv Morgan, who you may remember from a couple weeks ago as Jersey, the girl from Jersey who wears a Jersey that says Jersey. Jersey. Anyhoo, this is all Emma. Turnbuckle headbutts set up the Dil-Emma, followed by the Emma Sandwhich, then a takeover for the hair stand. Jersey - I'm sorry, Liv - attempts a rally, but it gets cut off with a boot choke. Liv gets a real rally in that culminates in a jackknife pin attempt, but Emma bridges out of that and turns it into a tigerbomb. That'll set up the Emma-Lock (w/head stomp).
Match Rating: Emma's Been Looking Real Good.
After, Asuka's up on the big screen, wailing on a punching bag. She wants Emma to know that she'll see her in London. Nice.

Backstage, Bayley wants Nia Jax to know that she's never faced anyone her size before, but she'll take on any challenge. Any challenge. Jax responds to this in the way you would expect a rational person to, by throwing her through a fucking door. Wow.

Wow. Okay, you know how they always want you to believe that John Cena is up against some insurmountable odds even though he wins all the time? This is how you accomplish that.

Okay, main event is Samoa Joe against Toyota Camry. Tonight's your night, Camry? Fun trivia: Camry met his wife through Samoa Joe. Anyhoo, Joe comes out of the lockup working the arm. Camry tries to trade chops with Joe to get out of it, and that works about as well as you'd expect. Camry tries again with slaps, and that goes even worse. C'mon man, you khow he uses the hundred hand-slap! Camry finally manages to get some offense going with a single-arm DDT, and then he locks in a front chancery - both great moves that we've seen a couple times recently. Joe escapes the chancery, and after some big kicks, hits one of the nicest, tightest power slams I've ever seen. There is seriously no clearance on his rotation, he just breezes over the mat. He lays in some strikes, and when Camry tries to maneuver him into the corner, Joe hits a big urinage instead of his customary choke slam. Muscle Buster sets up the Kokina Clutch, and Joe looks ready for Takeover.
Match Rating: Angry Islander Beats Up Midsize Passenger Sedan.

Good show, moves everything along for London. At this point, I think we only have five mathes announced (Finn/Joe, Bayley/Jax, Corbin/Crews, Tag Title, and Emma/Asuka), so we might get something else next week, or they might be saving the time for my predicted Hideo Itami return. I guess we'll see.
Promote this thread!
BigDaddyLoco
Scrapple



Since: 2.1.02

Since last post: 91 days
Last activity: 90 days

#2 Posted on | Instant Rating: 5.71
To be clear Joe-Ciampa was a very good 7 to 10 minute wrestling match. Stiff, crisp and a little nasty. Samoa Joe is looking pretty freaking good again. I wasn't sure if we would ever see the Joe from yesteryear who everyone feared. It seemed as if time, TNA's stank and maybe even lack of motivation had set in. I no longer think that. Joe-Finn is going to be great. I can't wait.

I also like what I saw from Ciampa. This was one of the better regular NXT matches I've seen in some time.

The rest of the show was good, maybe a little to full but enjoyable.

(edited by BigDaddyLoco on 4.12.15 2006)
Greymarch
Boudin rouge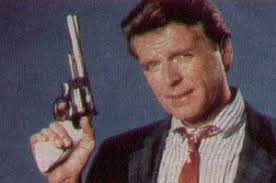 Since: 24.2.03
From: Toronto, Canada

Since last post: 793 days
Last activity: 12 hours

#3 Posted on | Instant Rating: 5.76
Joe-Ciampa actually looked like two guys trying to win a fight as opposed to the overly choreographed stuff we often see imo.

Stefonics
Frankfurter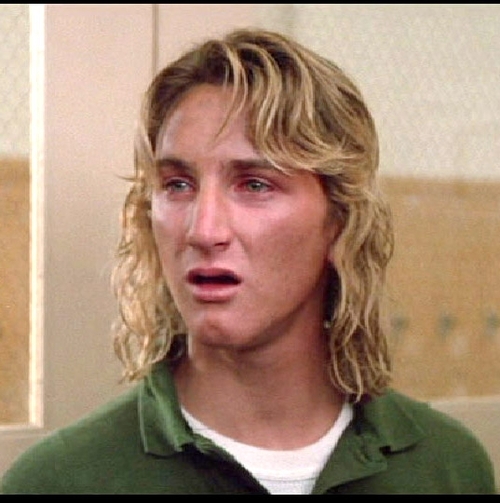 Since: 17.3.02
From: New Jerusalem

Since last post: 1044 days
Last activity: 35 days

#4 Posted on | Instant Rating: 6.20
Originally posted by BigDaddyLoco

---

To be clear Joe-Ciampa was a very good 7 to 10 minute wrestling match. Stiff, crisp and a little nasty. Samoa Joe is looking pretty freaking good again. I wasn't sure if we would ever see the Joe from yesteryear who everyone feared. It seemed as if time, TNA's stank and maybe even lack of motivation had set in. I no longer think that. Joe-Finn is going to be great. I can't wait.

I also like what I saw from Ciampa. This was one of the better regular NXT matches I've seen in some time.

---
Originally posted by Greymarch

---

Joe-Ciampa actually looked like two guys trying to win a fight as opposed to the overly choreographed stuff we often see imo.

---
I came to post this exact reaction, but you both beat me to it. What a great match. There was just enough tension between them, they worked stiff, and the commentary put over their past relationship, individual accomplishments, and added just enough intrigue to make it seem possible (but not likely) for Joe to lose without looking weak or as if he mistakenly took Ciampa for granted. I haven't enjoyed a mens NXT match as much as I enjoyed this one in a while.

Edit: Wanted to add that Baron Corbin is everything that Roman Reigns should be as a character. I wasn't really feeling him at first, but he has grown to be a capable performer who hits impressive moves and looks cool while doing them.

(edited by Stefonics on 5.12.15 1342)
andy1278
Bockwurst



Since: 11.1.02
From: Brunswick, GA

Since last post: 14 hours
Last activity: 14 hours

#5 Posted on | Instant Rating: 6.64
Joe-Ciampa was fun!

Nia throwing Bayley through the door was perfect. I'm big on both though, so maybe I'm biased.

I think the Blue Pants thing has run its course. The fans built her up, they gave her a cameo as a VaudeVillain lady, she lost to Alexa, disappeared, came back... and lost again. Granted, they got more of her than they ever expected, but they probably should have pulled a 1-2-3 Kid surprise win by now.

I dig Emma nowadays.
lotjx
Scrapple



Since: 5.9.08

Since last post: 330 days
Last activity: 169 days

#6 Posted on | Instant Rating: 1.36
Bayley and Becky were tweeting that they may need to have each other's back. Which would be awesome for Becky to get the fuck away from the main roster. Blue Pants supposedly has a ton of heat for not being a dumb ass and not signing the standard NXT contract. So, what we are seeing is possibly hazing or as WWE's puts it, earning your spot.

(edited by lotjx on 5.12.15 2213)

---

http://comicbookspotlight.wordpress.com/



Now previewing the Fall TV lineup.@realjoecarfley
R-Dub
Pickled pork



Since: 25.8.05
From: Michigan

Since last post: 103 days
Last activity: 28 days

#7 Posted on
The greatest thing about the Bayley through the door spot is the camera setup. The interview is backstage, Bayley is in front of a trailer with a foot locker on wheels to her side. I was fully prepared for Nia to spear her into the trailer or come from the side and drive her into the foot locker. The greatest part is that the door is never even in the picture. The second greatest part is that Nia throws Bayley through the door. NXT's camera work is top notch.
Chumpstain
Bockwurst



Since: 21.1.02
From: Canada

Since last post: 422 days
Last activity: 2 days

#8 Posted on | Instant Rating: 8.33
For the benefit of those who can't actually watch NXT, I feel obliged to point out that when Nia Jax threw Bayley through a door, the door didn't just open for Bayley's flying body. It was taken right off of its hinges by the force of the throw and wound up on the floor next to Bayley in the end.

It was much more sudden and impressive than the usual "thrown into a room" or "thrown into clangy poles" things. As great as clangy poles are.