Fantomas
Polska kielbasa



Since: 23.2.02
From: New York

Since last post: 5700 days
Last activity: 4296 days

#1 Posted on
So I was checking out the NWA site, seeing as how I am not too satisfied with the WWF's stuff as of late. I was thinking of maybe buying the first NWA show. Then I saw these three things:

- First off, one of their commentators.. Don West?!?! The guy from the collectible card show, where he screams about how you must buy 7 cases of '88 topps cards, and he'll throw in a McGwire rookie? Is it that Don West? I hate that guy! That alone is enough to keep me from ever buying an NWA show.

- Special guest stars... A NASCAR guy and a country western guy. I've never heard of either guy. They seem to be shooting for a southern demographic, which leaves thi new yawker cold.

- Third, Jarrett claims the women won't be used as wrestlers, they'll be sex objects. Supposedly the show will be 'edgy' and 'racy'. NWA-TNA - Get it? TNA! As a fan of women's..wrestling.... This is a big disappointment. I can get "TNA" any night i want, or anytime I want on E!

So I guess I won't be ordering it. My search for a good wrestling show continues. Are there any indy feds out there that are good enough for me to buy tapes from?
Promote this thread!
J. Kyle
Banger



Since: 21.2.02
From: The Land of Aloha

Since last post: 31 days
Last activity: 14 hours

#2 Posted on
A Star Wars Geek says:

They've got Mike Tenay! YES! I've missed him.


---

I'm a Cruiserweight, how do you lik... OH MY GOD I PUT ON WEIGHT!

****CRZ thought I was dead and left me at the bottom of a smoke stack. But now I reteurn as the Scarlet Smarker! Who is the real clone?****
Fazzle
Kishke



Since: 2.1.02
From: Wilmington, NC

Since last post: 4884 days
Last activity: 4485 days

#3 Posted on
Originally posted by Fantomas

---

First off, one of their commentators.. Don West?!?!

---


Oh boy, I can just see it now.

"WHAT?! Tickets for the next event are only $9.95?! Buy them now fans, I'm sure this is a mistake and they're supposed to be $99.95!"


---
P-Man
Loukanika



Since: 28.3.02
From: Somewhere

Since last post: 5842 days
Last activity: 5809 days

#4 Posted on
Don West? Is that the same guy who always sold swords and knives and stuff? If he's who I think he is, that would be just awesome.

I checked out the NWA site, but couldn't find anything about any NASCAR guy being at the show. I'm a southerner, so if they get a driver who I actually like, that would be cool. Hell, if they get Ward Burton I'll definitly buy the first show!

Edit: Ok, I just found out who the NASCAR guy is, and it's Sterling Marlin. Cool.

(edited by P-Man on 22.5.02 2255)
---
Buy an Iced Earth album.
PandaMask
Cotechino



Since: 14.5.02
From: Protected by the World Wildlife Fund

Since last post: 5833 days
Last activity: 5828 days

#5 Posted on
Pandas are people too!!

DON WEST?? DON WEST YOU SAY?!?! Hey, there will be no dissing of the Don!!



They have Mike Tenay



Its gonna be wrestling



They're not the WWE



What's not to like???


---

Proud Supporter of the WWF *Insert Neslon
Laugh*
PalpatineW
Lap cheong



Since: 2.1.02
From: Getting Rowdy

Since last post: 4136 days
Last activity: 3979 days

#6 Posted on | Instant Rating: 5.44
Holy shit, Don West? He FUCKING RULES.

GEM MINT TEN!!!!


For your fix of the Don, check out DonWest.org


---

The man's talking about logic. We're talking about universal Armageddon!
--Bones
Torchslasher
Knackwurst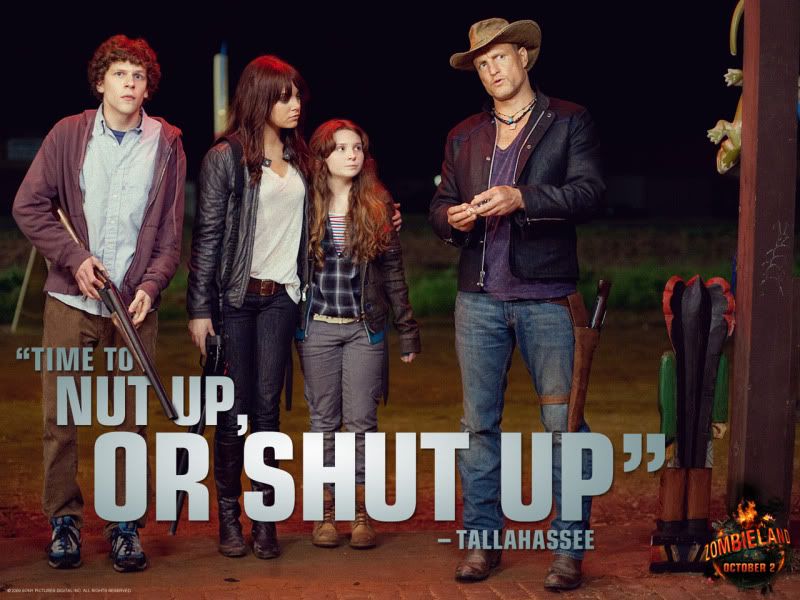 Since: 17.1.02
From: New F'n Jersey

Since last post: 70 days
Last activity: 70 days

#7 Posted on
I have heard several people remark that they are going to order the first pay per view ONLY because Don West will be on the announce team. In fact, Don West was on the Opie and Anthony show yesterday and made a good case for the NWA, so his name is going to likely affect the buyrate for the first week at least. I know that I will give the NWA-TNA a chance before burying it here on this board.

I just can't wait to see "Mr. Serious" Mike Tenay's reaction to Don West screaming about T & A (the real kind) and the hardcore midgets Puppet and Tio. Expect much rolling of the eyes by Mike.


---

"Oh would you stop being all stealthy and just get in the truck"- Tom Servo
DMC
Liverwurst



Since: 8.1.02
From: Modesto, CA

Since last post: 4781 days
Last activity: 4776 days

#8 Posted on
What is the address for the NWA site? I can't seem to find which one you're referring to.

DMC


---

"Man lives in the sunlit world of what he believes to be reality...BUT...there is, unseen by most, an underworld, a place that is just as real, but not as brightly lit...A darkside!" -Tales from the Darkside TV show
Elitist
Bauerwurst



Since: 3.1.02
From: USA, USA

Since last post: 5450 days
Last activity: 3794 days

#9 Posted on
I believe they are at NWATNA.com


---

Elitist - All the Way Live

We're gonna play some pool, skip some school, act real cool
Stay out all night, it's gonna feel all right...
Parts Unknown
Lap cheong



Since: 2.1.02
From: Darkenwood

Since last post: 237 days
Last activity: 237 days

#10 Posted on
There's no way in hell I"m paying $10 per show per week to see a second-rate wrestling show featuring Jarrett (even though he's cool), Ken Shamrock and the Ultimate Warrior. They're just going to have to come up with something better than that to turn my attention.
I'm probably just as bored with the WWE as you all are, but there's NO WAY I'm paying every week for a wrestling show. In fact, I wouldn't pay $10 per week for 1996-1997 WCW, and that's saying a lot from my standpoint.
It sucks to be broke. I don't need to be any more busted by paying for wrestling.
I give the NWA-TNA three months until it folds.
And yes, I know I should watch the damn thing and see how it goes before I pronounce it dead, but I just can't see people paying for wrestling when it's free on TV.


---

YOU WANT A PIECE OF ME!?! - The immortal, chilling words of...The Shockmaster!
Dr Unlikely
Liverwurst



Since: 2.1.02

Since last post: 34 days
Last activity: 5 days

#11 Posted on
Not that I'd actually order one of these, but I'm loving that Mike Tenay/Don West part of the announcing team. Mike Tenay knew his stuff and was always cool and creepy (the way he'd just kind of stare into the camera when they were showing Tony and the Brain) and when he became the sassy evil announcer towards the end ("I'll give that marriage two weeks" -wink-) he was even cooler.

And with Don West, they could get rid of titles and championship belts altogether and have guys compete over valuable prizes like uncut platinum sheets of Mark McGwire rookie cards or ninja swords with dragons carved into the blade. And then the viewers could order what the wrestlers are winning. If you like AJ Styles, you too can acquire a set of stainless steel throwing stars and a bonus limited edition foil Sammy Sosa rookie card, and you don't even have to beat Jerry Lynn in a ladder match to get them. Call now! Cool.
Kleindawg
Chaurice



Since: 16.5.02

Since last post: 5794 days
Last activity: 5794 days

#12 Posted on
We always had a theory that Tenay was actually an alien robot tasked with learning about blue collar culture. The tipoff? HE NEVER BLINKS
Weevil
Polska kielbasa



Since: 19.3.02
From: Ireland

Since last post: 4521 days
Last activity: 4521 days

#13 Posted on
Originally posted by Parts Unknown

---

I'm probably just as bored with the WWE as you all are, but there's NO WAY I'm paying every week for a wrestling show. In fact, I wouldn't pay $10 per week for 1996-1997 WCW, and that's saying a lot from my standpoint

---


It sounds bad to be paying for a weekly show, but think of it in monthly terms. WWE sells you a "three hour" PPV for 35 dollars(i think, i live in Ireland so i wouldn't know) This promotion gives you 8 hours a month for forty dollars. That seems pretty good value to me and if you don't like it you've only wasted 10 bucks instead the whole months worth of money.
HrdCoreJoe
Potato korv



Since: 29.4.02
From: Jax, FL

Since last post: 2365 days
Last activity: 2364 days

#14 Posted on
Don't you mean "IRON" Mike Tenay?
ges7184
Lap cheong



Since: 7.1.02
From: Birmingham, AL

Since last post: 40 days
Last activity: 29 days

#15 Posted on
Actually, their thought process sounds good. The thing is, for this to work, the shows HAVE to be PPV quality every single week. If it only achieves RAW quality (or worse, Nitro or less), then their theory fails, because they will be asking people to pay for a weekly show that is no better than the free one. They seem to realize that, but realizing the show has to be better than free TV is one thing, pulling that off is another.
gilpdawg
Loukanika



Since: 4.1.02

Since last post: 5827 days
Last activity: 5438 days

#16 Posted on
I don't have PPV capabilities here so I guess I'm screwed. It's an interesting idea though. I usually go to Buffalo Wild Wings to watch the WWF shows. It would be smart of them to sell tapes of the shows for like 5 bucks or something like 2 weeks after each show just to get the product out there. I'd buy every one for 5 bucks each just because I collect wrestling tapes. So do a lot of other people. Then, if the product is good, the people who are buying the tapes will say,"hey, I need to watch this stuff live." There's more buyrate right there. I should have majored in marketing darn it. :)