Big Bad
Scrapple



Since: 4.1.02
From: Dorchester, Ontario

Since last post: 5 days
Last activity: 3 hours

#1 Posted on | Instant Rating: 5.54
From Jeremy Borash's weekly article....

Those of you who order from iN DEMAND will get the bargain of the year, as we will be offering the most inexpensive PPV in wrestling history. You can see this week's TNA on PPV for just one cent. The one cent PPV will include the following: A video package featuring the innovations of the X-Division... The Ultimate X match (called the most innovative stip match since the ladder match)... Sting & Jarrett vs. Syxx-Pac & Styles... Raven vs. Jarrett (World Title Match)... The history between Raven/Shane Douglas, with a special announcement regarding the two... News on Roddy Piper coming to TNA... A.J. Styles/D-Lo Brown (NWA World Title match in a cage)... Raven vs. A.J. Styles vs. Jeff Jarrett (Styles NWA World title win)... Triple X vs. America's Most Wanted (mind-blowing steel cage match for the Tag Team titles)... And much, much more....

This is a pretty damn awesome card, and quite frankly, the price can't be beat. I'm a bit mad they're only showing 'innovations' of the X Division instead of full matches; I'd much rather watch that than crap like news about Roddy Piper.


---

"When this bogus term alternative rock was being thrown at every '70s retro rehash folk group, we were challenging people to new sonic ideas. If some little snotty anarchist with an Apple Mac and an attitude thinks he invented dance music and the big rock group is coming into his territory, [that's] ridiculous." - Bono, 1997
Promote this thread!
drjayphd
Scrapple
Moderator



Since: 22.4.02
From: Outside of Boston

Since last post: 36 days
Last activity: 1 day


ICQ:
#2 Posted on
So long as all those matches are full, I'm ordering and taping.
Of course, that'll probably be all I get from them, but I can live with that.


---

Today's Out-Of-Context Quote, Courtesy of hardygrrl:

"...between the grime layer and the Seventies game show host hair, I'd rather rim Undertaker after a White Castle/Schlitz bender."
EddieBurkett
Boudin blanc



Since: 3.1.02
From: GA in person, NJ in heart

Since last post: 10 days
Last activity: 7 hours

#3 Posted on
Originally posted by Big Bad

---

I'm a bit mad they're only showing 'innovations' of the X Division instead of full matches; I'd much rather watch that than crap like news about Roddy Piper.

---


Given that they are advertising six full matches (most of which are main events) for a 2 hour show, I'm thinking that even if they cut Roddy Piper and the other stuff, they still wouldn't be able to fit in more than one other X-Division match. Since this seems intended to attract new viewers, they can show more about the X-Division with a clip segment than they can with one match. (Well, two, since the Ultimate X match is listed.)

If it turns out they clip the matches to hype the Roddy Piper stuff, that will disappoint me. Although I can see how they would think that Piper is a name that will draw the attention of casual fans, so it makes sense to use a Piper news segment to draw people in, and use the big matches to hook them.

Besides, if they're just hyping that they have news about Piper, that can take all of five seconds of Don West yelling about it to get that out, and then they can go on with the other stuff.

Edit: I'm looking for the times on the matches on the card, to get an idea how much time they'll have for shenanigans. So far I've found.

Ultimate X match (wienerboard.com) 13:48.
AMW vs XXX (wienerboard.com) 17:48.
Styles vs Brown in a cage (wienerboard.com) 10:19.
Jarrett vs. Raven (411mania.com) ~20 min.

All the other reviews I've checked for matches lack times. I'll keep looking for a bit though. Thanks to cfgb for his awesome time-keeping ability.


(edited by EddieBurkett on 6.9.03 0339)
---

Low tide for the time being.
cfgb
Bierwurst



Since: 2.1.02
From: Ottawa, Ontario

Since last post: 246 days
Last activity: 4 days

#4 Posted on | Instant Rating: 7.87
If you actually find the match times by any other recapper, PLEASE, let me know!

I've been trying to do something for my site regarding TNA but it involves times and without 'em, it's difficult. Sadly, I don't own every single TNA episode. (And most of it isn't labelled anyway and I can't find it among my zillions of tapes...blah.)

Heh... I like that card. As a result, despite working on Thursday and Friday next week I STILL may be able to get my recap out before the weekend due to the fact I've already got most of those matches in my archive. Praise be to the penny show!


---
Contact cfgb
Visit SHOOTING STAR PRESS - regular updates, great writers. Check it out!
CANADIAN BULLDOG
Andouille



Since: 5.3.03
From: TORONTO

Since last post: 1852 days
Last activity: 1851 days


ICQ:
#5 Posted on
You've got to hand it to TNA. It's a great marketing ploy: load up your best matches over the past year or so, give them for pretty much free to hook new viewers in, and then make sure to follow it up with a halfway decent show the next week.

I've ordered a couple of TNA shows so far, and apart from Don West, I enjoy it. It won't make me a regular viewer (I simply can't afford the show on any regular basis), but if it can even start creating a new crop of marginal fans, good for them.

Best case scenario: this show gets tons of pickup (I'm hesitant to use the word `buys') and WWE sits up and takes notice.


---

The first-ever ITR 500? An EXCLUSIVE interview with Torrie Watson? All this, plus, to be honest, not much else, in this week's JAM-PACKED Inside The Ropes!!!

------------------------------------------------------------
The official Inside The Ropes archive!!!
Torchslasher
Knackwurst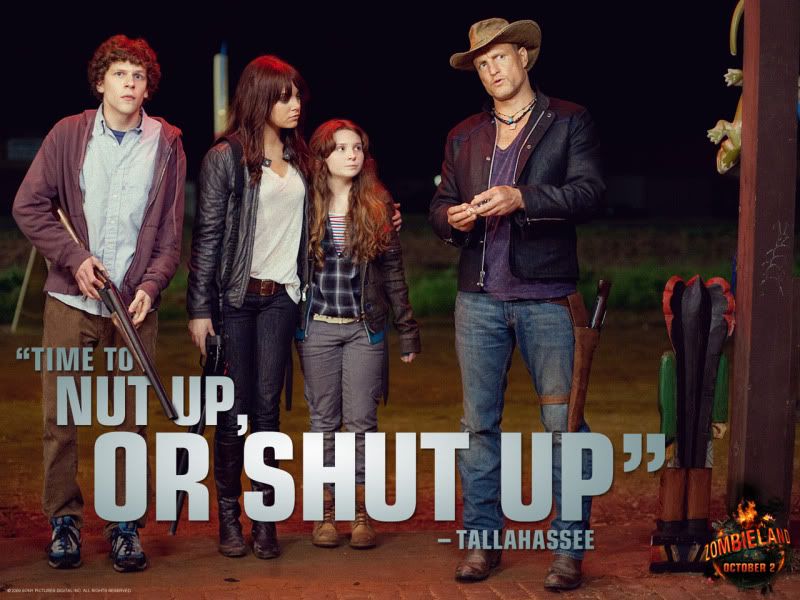 Since: 17.1.02
From: New F'n Jersey

Since last post: 71 days
Last activity: 71 days

#6 Posted on | Instant Rating: 6.44
I can't wait for this show. I have ordered TNA shows on a one-a-month average, so some of these matches will be new to me (especially ready to see the much-hyped XXX v. AMW cage match). The matches I have seen have been pretty good, but it will be a little discouraging to see Raven get screwed for the title more than once.

But you guys are right about the week after this. That show had better be tremendous because of the lead-in from this 1 cent promotion. Here's a suggestion for that show- GIVE RAVEN THE TITLE! (Hey, I'm nothing if not single-minded.)


---

Molly, Stacy and Daffney all in WWE? I suddenly lost all my will to complain about anything regarding the WWE. Hope I don't lose my street cred for this.

TS, the greatest Wiener rated 6.1554 ever to live!! Oops, I mean 5.5...4.5?? Oh, dammit! I guess Notorious FAB was right.
Ringmistress
Lap cheong



Since: 15.1.02
From: Philly

Since last post: 3982 days
Last activity: 3981 days

#7 Posted on
Oh man, what a birthday present for me. A gift that gives in and of itself! I get to see my fave TNA matches for a penny, and they get the attention they deserve so they can take a bite out of Vince's ass! Sah-WEET!


---

"Friendship - The art of using somebody to your advantage so that they can help you succeed in life. Once they can no longer help you, they are no longer your friend." Brock Lesnar, Philosopher

1200 bitches and counting....
Shem the Penman
Toulouse



Since: 16.1.02
From: The Off-Center of the Universe (aka Philadelphia)

Since last post: 1570 days
Last activity: 1369 days

#8 Posted on
Just curious -- has anyone else out there gotten a flyer hyping this show in the mail? I assume Time Warner Cable sold 'em my address either because I've ordered TNA in the past or because I've ordered WWE PPVs; I doubt TNA could scrape together the cash to send a mailing to all the cable subscribers in the New York area, let alone nationwide. Looks like they're really going all-out to promote this, either way.


---

"I do have a degree in electrical engineering... from almost 20 years ago. Punchcard systems were just becoming obsolete, we had rotary phones in the dorms, and a modem was still a gizmo the size of a shoebox into which you squooshed the phone receiver itself. In short, we lived like animals.

The instant obsolesence is why I became a writer. The rate of punctuation in a sentence doesn't double every 18 friggin' months, and you never have some 22-year-old looming over your shoulder, shaking his head, saying "dude... you're still using adverbs...?"

-- Bob Harris
fuelinjected
Banger



Since: 12.10.02
From: Canada

Since last post: 4569 days
Last activity: 4569 days

#9 Posted on | Instant Rating: 5.15
I know that at least Jarrett vs Raven and XXX vs AMW in the Cage will be shown in full.
uberlou
Merguez



Since: 26.3.03
From: Glendale, Cali

Since last post: 2924 days
Last activity: 2695 days

#10 Posted on
just wondering, the one cent show will be on TNA's normal timeslot, right? Meaning no new TNA show this upcoming week? Just wanna double check.

And yes, it seems worth picking up definitely. I'm looking forward to seeing the tag team cage match finally and seeing the Ultimate X match again.




---

I *heart* Flower.
FMW
Salami



Since: 3.1.02
From: Niagara Falls ONT. Canada

Since last post: 4573 days
Last activity: 4209 days

#11 Posted on
Just to let people know, guys with DirectTv will still have to pay $10 for the show. I believe the $10 show is different in some ways, but the cage and Jarret/Raven are still there.


---
TheCheat
Tocino



Since: 8.7.03
From: Strongbadia

Since last post: 4641 days
Last activity: 4611 days

#12 Posted on
I've heard about NWA for awhile, and I'm certainly interested ... so when is this PPV? I just hope Charter Cable can get it ...


---

"I said consummate V's! CONSUMMATE!" - Strong Bad
jwrestle
Lap cheong



Since: 4.4.03
From: Nitro WV

Since last post: 47 days
Last activity: 11 days


ICQ:
#13 Posted on
I know the Charter Cable in my area caries INDemand PPV so you should be able to get it. Heck, I'll have to tell my dad to get it because Ive shelled out the 10bucks before and been somewhat disappointed. So mabe a one cent won't be, umm, bad.


Originally posted by TheCheat

---

I've heard about NWA for awhile, and I'm certainly interested ... so when is this PPV? I just hope Charter Cable can get it ...

---
---
This is getting annoying now isn't it?
Banned Once! The independant thought alarm went off, knew to much about b*tching.
uberlou
Merguez



Since: 26.3.03
From: Glendale, Cali

Since last post: 2924 days
Last activity: 2695 days

#14 Posted on
Charter carries TNA regularly on InDemand and I saw a commercial for the one cent show the other night on Comedy Central around 2 in the morning during South Park. It was wedged between those Girls Gone Wild and Hollywood's Hottest Exposed commercials. Heh.

Oh yeah, and the commercial includes the sick Styles Clash on Frankie Kazarian. ouch.


(edited by GrubbyLongJohns on 8.9.03 1414)
---

I *heart* Flower.