AJ_Levy
Mettwurst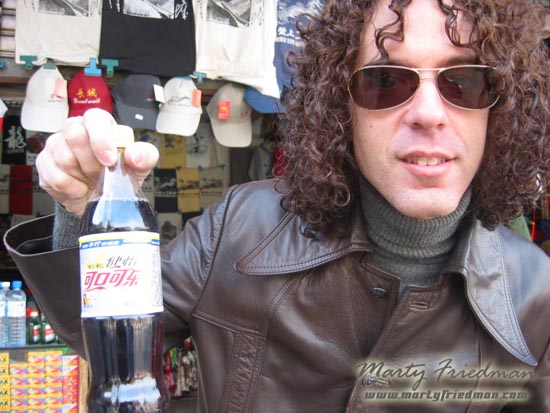 Since: 31.3.02

Since last post: 5450 days
Last activity: 5447 days

#1 Posted on
Okay, NWA:TNA has managed to survive its first year.

About one year ago, most of the net was abuzz with questions about how viable the fed would be - many predicted that it would sink within weeks. Yet, a year on, it's still around. And sometimes its been better than others - on the plus side, we've seen a lot of great - especially X-Division - matches, and guys like Ron "Truth" Killings get a chance they wouldn't have in the WWE. On the other hand, at times it has looked downright bush-leagueish and shown some of the wrestlecrap Vince Russo has become famous for. But it seems to be building up a loyal following...

My questions are:
* What's your take on the first year of TNA? Have you bought it / what do you think of it?
* Do you think NWA:TNA will still be around this time next year?
* And do you think it'll be stronger or weaker than it is now?
Promote this thread!
ges7184
Lap cheong



Since: 7.1.02
From: Birmingham, AL

Since last post: 314 days
Last activity: 303 days

#2 Posted on
I have not, nor will I ever, buy a TNA PPV. I'm not going to pay for TV, good or not. (I don't buy WWE PPV's either) In fact, I'm not sure if I could even get the TNA PPV, even if I wanted to. But it seems to me if you are going to offer only PPV's, the shows have to be PPV quality every week, and from what I read, sometimes it is and sometimes it's just weekly TV quality. That just doesn't seem good enough to me.

Will TNA be around next year? Well, it's already lasted one year longer than I thought it would. Without seeing the financial statements from the company, it's hard to tell. I reckon if they are making money, they can last as long as they want to last. If not, I doubt they make it to the end of year two.

But I do think that under the current model, they have pretty much hit a ceiling on the amount of success they can have. The company simply doesn't have any means to get exposure, and without exposure, how can they expand? Under the current model, you are pretty much expected to buy the PPV under blind faith that it will be good. Heck, under the current model, they don't even actually run a show outside of Nashville, TN. It's hard to see them as any more than a regional indy under these circumstances.

A TV deal could give them exposure, but I just don't see a TV deal coming. Wrestling is in a down swing, and let's face it, wrestling is something that many TV people are embarrassed to be associated with in the first place. Add to this that TNA, with names such as Jeff Jarrett, Raven, and Ron Killings, is not exactly a hot commodity, and I just don't see them getting a TV deal that will give them national exposure.

In summary, I guess TNA may be able to stay around forever at their current position, they will never be an actual serious competitor to WWE.


---

Everything that is wrong in this world can be blamed on Freddie Prinze Jr.
CANADIAN BULLDOG
Andouille



Since: 5.3.03
From: TORONTO

Since last post: 2126 days
Last activity: 2124 days


ICQ:
#3 Posted on
Thanks to the shot in the arm TNA got from Panda Energy, looks like they'll be around for a while longer. I've only ordered a couple of the shows (and never overly impressed with any of them), but there are some things I like: the special guest appearances, competitive matches (especially in the X division) and a decent roster comprised most of the top North American indy talent.
If they can keep the money coming in from Panda, keep the Russo-Jarrett-Raven tensions to a minimum and perhaps advertise a bit more aggressively, I wouldn't be surprised if they lasted another year now. And when they first started, I wasn't giving them more than a couple of months before flopping.


---

****STOP WHAT YOU'RE DOING RIGHT NOW****

And check out the latest `Inside The Ropes' at http://wienerboard.com/thread.php/id=12801

Don't worry -- we'll wait for you....
CubsWoo
Bauerwurst



Since: 25.4.02
From: Chi-town burbs

Since last post: 4897 days
Last activity: 441 days

#4 Posted on
As much as I'm totally against paying $10 for a weekly PPV, I'm amazed that they've lasted a year. And from what I've read they're not horrid shows... I'm pretty sure if they toned down the content for an extra show a week they could shop it around syndication and get a few more advertising dollars. I know I always broke out my old UHF set to tune to channel 62 to watch ECW TV whenever I could.


---
spf
Scrapple



Since: 2.1.02
From: The Las Vegas of Canada

Since last post: 1206 days
Last activity: 80 days

#5 Posted on
I have been one of the most regular viewers of TNA, watching about 40-45 weeks or so of the show. And the word for it right now is inconsistent. A few months ago they hit a real good run where the shows were just clicking on all cylinders, but it seemed like after the Raven/Jarrett blowoff that they weren't quite sure how to proceed, and Russoriffic booking has gotten out of hand again. In general they usually provide for me the best and worst segment of my wrestling week.

What they have going for them is that at this moment with things as they are they are able to provide on a weekly basis the best wrestling on tv. There was nothing on either show this week I enjoyed as much as XXX/AMW or London/Sabin, or even Sting-Jarrett/Styles-Waltman. But then there was nothing as bad as Russo's interview with AJ and D-Lo. They need more wrestling, more well-done story arcs like Jarrett/Raven or going back awhile the AMW/New Church stuff. As long as Vince thinks 6-7 minute matches often involving hosses is the way to go on his free tv, I'll be happy to buy TNA if I think I'm going to get some good wrestling. And with the split brand PPV's I'll be less likely to buy WWE ppv's thus saving the cash.

On the bad side, they need to find that something that can give them a shot in the arm to really hook people in. I'd like to see them establish a couple of different venues to hit regularly so that the Asylum crowd isn't so inconsistent in terms of heat due to just seeing this every single week. And for god's sake stop with the swerves every single angle. My desire to watch the show is inversely proportional to how much of an evil genius Vince Russo is showing himself to be. It is no coincidence that their best run was when he was off tv.

I think they can survive, but by no means is it guaranteed. As unlikely as it ever would be, I think the move that could really do things for them would be to somehow try and instead of hooking up a deal with a basic cable network, these guys ought to be on Showtime. I could see a block of time with the Penn&Teller show, Family Business (the Seymore Butts reality show), and then TNA uncensored and uncut. I know people don't want to pay $40 a month to follow a promotion, but I wonder how many people might not say "what the hell, I'll add Showtime to my cable" with them on there. I really hope they can hold on, because they are the best WWE alternative out there. I love the ROH dvd's I've gotten, but I feel like I'm watching a snuff film sometimes with them. This while obviously not feeling like watching Raw is professional and technologically solid and easy to watch. They do try to offer something for someone, even if sometimes they offer stuff that I can't imagine anyone liking.

All in all, I give NWA:TNA an A for effort for the first year, and a B+ for the first year, since I feel like I saw improvement as the year moved forward.


---
and maybe I should open up my sensitive side/but really, the sensitive side sucks./I've been there./You can only imagine the kinds of sweaters they make you wear.
Matt Tracker
Scrapple



Since: 8.5.03
From: North Carolina

Since last post: 20 days
Last activity: 18 hours

#6 Posted on
My questions are:
* What's your take on the first year of TNA? Have you bought it / what do you think of it?

I bought a good number of shows and kept up with the promotion via its own web site and news message boards. I didn't think it had a snowball's chance with Jeff Jarrett as the frontman, and I still think he's an incredibly lackluster wrestler to be so prominent. However, I think TNA provides, more than anything, an opportunity for live audiences to get close proximity to famous castoffs: the ECW gang, Sting, D'Lo, etc. And the TV audiences get a chance to see famous names mixed with young guns. This week's show featured a killer X Division match with a tag match using Sting vs. X-Pac.

I thought it started interestingly (Steamboat as a heel general manager) and with a stable of young talent that could go in any direction: Apollo, Styles, Kash, Red, Siaki, etc.

* Do you think NWA:TNA will still be around this time next year?

I think it has a decent chance because the WWE needs to trim the roster some more, giving NWATNA more castoffs to throw at the fans. But if they continue to force 20-minute Russo interviews at us, it won't be distinct from the WWE formula. There'd be no reason to catch it.

* And do you think it'll be stronger or weaker than it is now?

It has to continue to innovate: the world title has been on Killings and Styles -- guys who would never get that chance in the WWE. But the stories too often orbited Jarrett, who does nothing for me. I like the Hardcore Ten rules and the variety of performers on the show. Now they need to shut up and wrestle.


---

"To be the man, you gotta beat demands." -- The Lovely Mrs. Tracker
It's False
Scrapple



Since: 20.6.02
From: I am the Tag Team Champions!

Since last post: 335 days
Last activity: 129 days

#7 Posted on
I think TNA has done very well in its first year, whereas so many other startup promotions have crashed and burned. For one thing, TNA actually has the FUNDING to last and it also has the talent to ensure good television for a long time to come.

The X Division is a breath of fresh air after suffocating from repeated doses of neutered "WWE style" wrestling. This is REAL cruiserweight wrestling and not that bastardized version that WWE tries to pass off. Is it spotty? Often times, it is. However, there's no better way to get fans into a show than a good spotfest. And though many may SEEM to be spot machines, there are guys like Jerry Lynn and AJ Styles who do know how to put a match together.

There's no "size matters" mentality from TNA. As mentioned before, Ron "The Truth" Killings and AJ Styles (two guys who got over based on TALENT and not size) have already held the world title and guys are being allowed to show their stuff, no matter how big they are. Guys like Paul London, XXX, and the Amazing Red are being given chances to shine, whereas their talent would be wasted in WWE. It still amazes me how WWE couldn't find ANYTHING AT ALL for Elix Skipper to do.

However, they're FAR from perfect. One of the things TNA needs to improve on is their finishes. Run-in or screwjob finishes get old QUICK and they're featured in almost every match. The other finish that TNA has overused is the "no decision, so the belts are held up" finish. That finish has ended the show more than twice in the past year and that's just overkill. If Vince Russo can't think of a more original finish, then he and Jerry Jarrett should consider hiring someone to help them in that area.

The other area TNA needs to work on is their overuse of shades of gray. It's not a good thing that when AJ Styles wins the title, fans don't know whether to cheer or boo. AJ's being cheered despite being aligned with Russo. Jarrett's being portrayed as a "Triple H" style manipulator, though he's the main opposition against Russo and he's also the promotion's top face. Raven's supposed to be a heel about to feud with the Amazing Red, yet he's also being antagonized by Russo. Multi-dimensional characters are good and all, but fans DO need to know who the faces and heels are at the end of the day. You can't confuse the crowd like this or else they'll get frustrated with the product.

TNA's getting much better with storylines and characters. The New Jack/Shark Boy relationship is the most hilarious one I've seen since the days of Head Cheese. Kid Kash has found his niche as a TOTAL DICKHEAD MYSOGINISTIC BASTARD HEEL~! and he has nowhere to go but up at this point (even if he IS feuding with Erik Watts). Sonny Siaki's FINALLY starting to break away from the Rock ripoff character and settle into the "Ace in the Hole" character. Raven's coming back into his old form and he's also elevating guys like Julio Dinero and Alexis with the Gathering stable. CM Punk will also get elevated as a new member of the Gathering and I personally can't wait for his feud with Paul London (unless London gets signed by WWE after a damn good showing against Matt Hardy on Velocity).

The first year was a learning experience for TNA. They've had their successes and, admittedly, many failures. But if they can keep their roster together (and they've already taken those steps by signing much of their talent to long-term deals) and avoid backstage power struggles, TNA seems to be on the road to a national cable deal.

I know TNA's afraid a weekly cable show will go the way ECW on TNN went, but they need to keep this in mind. ECW was on at the worst possible day of the week and competing against the WWF while it was at its prime. TNA would have a lot more working in their favor than ECW did.


---

What is Mattitude?
Utilizing the belief system and work ethic (Mattributes) of THE Matt Hardy to create a better life for yourself by fulfilling your goals and dreams. Mattitude is a quality that can help anyone -- regardless of background or past -- to achieve success. You just have to make it a lifestyle, a mindset, a religion. Mattitude, is something that can not be taught or learned. Mattitude is something that burns within. In the ring, Mattitude is the intangible, the x-factor, that gives me an advantage over everyone else.
Karlos the Jackal
Lap cheong



Since: 2.1.02
From: The City of Subdued Excitement

Since last post: 1147 days
Last activity: 102 days

#8 Posted on
I've bought every show so far. (In fact, I have them all on tape, on my little TNA shelf, with my little homemade covers on 'em.) The only time I've really considered quitting is when Russo was on and EVERYTHING was rotating around him -- it was really frustrating, but he took himself off TV just in time -- and then, as spf said, they had a great run that hooked me in deeper. Now that Russo's back -- ehhhhh, we'll see.

Why do I buy it? Well, I really like the X Division. I mean, sometimes I pretend like I'm interested in "psychology," but I'm not really -- I'm really only interested in spotfests and trainwrecks. My favorite matches are the ones that make me say "oh my GOD" out loud -- and it doesn't have to be some super-risky spot, just something fun that I haven't seen before -- a wacky submission move, say, or whatever. The fact that TNA has a continuous influx of new guys is a real plus for me in this regard.

TNA also tends to give more TV time to guys that I like. WWE frustrates me by forcing me to sit through 45 minutes of guys that I don't want to see in order to watch someone I DO like get 5 minutes, if I'm lucky. Yeah, TNA brings in some guys that aren't that great, but a lot of them don't stick around that long -- yeah, Cheex was FUCKING HORRIBLE -- but, you know, he WENT AWAY after the first time and we never saw him again. When was the last time TNA brought in someone who was a horrible worker and kept them around? Well, yeah, B.G. James, sure, but at least they don't have to give him the gimmick of "guy that Undertaker has to teach how to wrestle." People make jokes about everyone that WWE cans showing up two weeks later in TNA, but please allow me to point out that we never saw Bull Buchanan in TNA.

TNA uses most of its talent pretty well, I think. I mean, I was pretty sure I hated New Jack, but now I actually look forward to seeing him each week. AMW are, really, a pretty bland team, but their run of matches with the New Church and this last match with XXX were a ton of fun. And, yeah, the Harris Brothers are pretty bad, but you know, they don't even wrestle very often, mostly staying in enforcer roles, where they're not that offensive.

Anyway. I like TNA because I get to see wrestlers that I like actually wrestle. If Elix or Daniels or Red or Kash or London or Punk or Julio or Low Ki or Styles went to WWE, I'd have to watch Velocity just to see them do 10% of what they're doing now. If -- for instance -- TNA picked up someone like Kanyon, he'd be mixing it up in the main event, he'd be over, and he'd get to do some wrestling. (Yeah, there are some wrestlers that I wish would get released by WWE so that they could go TNA and actually DO SOMETHING -- especially if Raven is to be believed when he says [in a recent interview] that he's making about twice as much money as he was in WWE.)

I'll predict that they'll still be around, and stronger, in a year, 'cause I'm an optimist. I hope that they decide that, in order to do that, Russo has to stay off TV forever.

--K
AJ_Levy
Mettwurst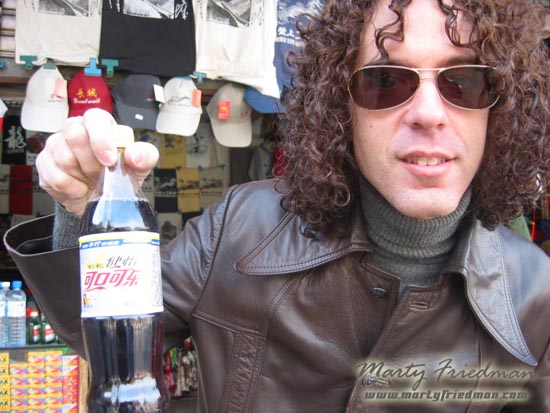 Since: 31.3.02

Since last post: 5450 days
Last activity: 5447 days

#9 Posted on
Interesting points thus far, personally I do hope they stick around, if not as competition to WWE, then at least as an alternative. Personally, I haven't been able to catch as many of their shows as I'd like, but what I've seen has been reasonable.

Watching TNA has the same feel a cross between WCW Saturday Night, Russo era Nitro, and ECW. Certainly there were a lot of people left behind when WCW and ECW went out of business; people that the WWE hasn't, doesn't, and probably won't cater for, yet who still want to watch wrestling. While it's not a terribly big market, it could quite possibly become a profitable nieche for them.

As for advertising, sometimes the most effective advertising is what's called 'viral advertising', or 'word of mouth'. It's certainly cheaper than a big national advertising campiagn, inc. a Superbowl add. While there are things they could do to speed it up - like getting TNA show in more bars, or perhaps taped and sent out to bars - if the product is good, word will theoretically eventuall get around. For this to work, you'll need a loyal fanbase. Said fanbase gets more loyal and occasional viewers, and spread the word about it. Said people do so too, and so on...

How effective is it? Without looking at buyrates I can't say. Is their viewership getting bigger or smaller? Certainly based on the Wienerboard there are loyal viewers out there, and many more occasional viewers.

The fact that they have been able to survive a year puts them ahead of most of the other upstarts who either:
* Never started (like that federation that was supposed to be centered around Hulk Hogan), or
* Peetered out after a few weeks.

With weekly PPV, one of their biggest (potential) strengths is also the biggest disadvantage. One of the problems with WWE is the formulaic nature of their feuds. Week one, face gets the better of the heel, week two heel gets the better of the face, week three face gets better of the heel, week four the face gets the better of the face. Payoff at PPV. Next month the feud is forgotten and finished, and payoffs to feuds only come before the month's PPV either when the WWE realizes the angle has seriously tanked, or if its a secondary feud.

Similarly, weekly shows mean that - especially for the midcard matches, it's the same format every week. Short backstage skit before the a break (or before a given match), after the break (or skit), there's the match. As WWE like to fit in at least 2 segments between add breaks, this places a limit on the feuds they can have. the matches they can have, the skits they can have, and the interviews they can have.

By going on weekly PPV, no breaks, and no necessity for the "4 weeks then payoff" format, it gives the TNA a lot more potential flexibility. They can have a feud started and resolved in one week, or last 2, 3, or 6 or 7 weeks. You can get a 10 + minute match on their weekly show, or a segment can run for a couple of minutes. Rather than having what sometimes feels like a weekly PPV infomercial, NWA can have several feuds simmering at once and have the payoffs spread week to week. Sometimes NWA use it to their advantage, other times not.

Yeah, I know that the WWE isn't always as formulaic as I made out, and TNA doesn't always use PPV to its full advantage, but that's the flipside to the PPV is bad argument. That said, TV exposure may be good, even if its old episodes and cut down versions.

A huge TNA plus is - as others have mentioned - new stars getting a break, guys who wouldn't main event in WWE doing so, and some (though not overbearing) nostalgia (keep in mind I'm in the category of people who would preffer watching Raven or Sting to Hogan). If RVD or Booker had've (hypothetically) been in the TNA the length of time they'd been in WWE and gotten the reactions they've gotten, one or both of them could well have been champion. Even if the WWE were in TNA's position, I still doubt that either would be seen as championship material.

Other plus - related to that - is deffinately the X-Division. Yeah, it's full of spot-fests. Spot fests that gets reactions from the crowd, spot fests that are more interesting to watch than a lot of what the WWE puts out. I'd rather watch, say, Amazing Red wrestle than Nash, Triple H, or Steiner. Perhaps the best part of ECW and WCW that WWE never took up.

Shades of gray booking if done right - see original nWo, WWF Attitude - can be more interesting and often less insulting than your standard issue heel vs face formula. The opperative words being if done right. I hope they can get it right.

That said, TNA is a nieche player. Certainly the Assylum is not as impressive as your average Raw or Smackdown. But like anything else, this is in some ways a blessing in disguise. The close camera angles TNA uses - rather than relying on the hard right camera - and the small arena create a more intimate feel. On the downside, seeing the consession stand in the background of most matches looks ammateurish, the crowd looks smaller, the production and special effects (while getting better) is still nowhere near the WWE's league.

Overall, I think they've generally done a good job, given their limitations. You'll note -reading this - I'm biased (or at elast looking at the positives) of TNA; and it's true. I hope that TNA or someone else do break the McMonopoly. Having competition - or at least alternatives and choice - is in everyone's interests. Adam Smith said as much himself. Good luck to them...


(edited by AJ_Levy on 23.6.03 0738)Edit: P.S. I'd love to see Kanyon come down to TNA too