Matt Tracker
Scrapple



Since: 8.5.03
From: North Carolina

Since last post: 13 hours
Last activity: 13 hours

#1 Posted on | Instant Rating: 7.08
At just about the last possible moment, the Big Ten has decreed that the Wrigley Field game will only use one end zone (sports.espn.go.com). The football field was a tight fit to begin with: a goalpost is actually atop one wall, and extra padding is on that endzone wall. But coaches complained, and according to the Scott Van Pelt Show, online carping has caused the NCAA to balk and balk hard.

Both teams will now head toward the opposite endzone for the whole game, and the teams will switch sidelines at halftime.

This and the Army-Notre Dame game at Yankee Stadium should have been rah-rah spectacles in a season already sparkling with focus for Newton and Boise State. The coaches and administrators are spinning it as a safety-first positive, but this glazes over the big question: How, really how, does this qualm come so late in the planning and play of a game? Do ticket buyers for the "bad" endzone get partial refunds?

(edited by Matt Tracker on 19.11.10 1335)

---

"To be the man, you gotta beat demands." -- The Lovely Mrs. Tracker
Promote this thread!
TheBucsFan
TheChiefsFan



Since: 2.1.02

Since last post: 1380 days
Last activity: 1380 days

#2 Posted on | Instant Rating: 2.55
Originally posted by Matt Tracker

---

How, really how, does this qualm come so late in the planning and play of a game?

---


The answer to this question, or at least the perspective of one of the coaches involved, is included in the story you linked to:


---

"To me, it doesn't change a whole lot," he said. "Pictures can say a million words, but reality is reality. When you got up close to it, it was really tight. The No. 1 priority is healthy, safety and well being. It doesn't matter if that decision was made tomorrow at 1:30 or 1:45 or 2:25 [kick-off is at 2:30 CT].

"I think this is a great decision. I think it is a tremendous show of leadership and commitment by the commissioner, both ADs and both coaches. We're going to do what was right. All the other things are irrelevant."

---


Once it was actually put up and people could see it, they (or at least Fitzgerald) said the pictures used to approve it weren't a good enough representation, and it's tighter than they expected.

Aside from the fans sitting on the now-dead side of the field, I don't really understand why anyone is up in arms over this.


---
lotjx
Scrapple



Since: 5.9.08

Since last post: 6 days
Last activity: 3 days

#3 Posted on | Instant Rating: 1.64
At least they are doing something instead waiting for someone to go running head first into the ivy wall. Yankee stadium looks awesome and I am going to watch that game while praying ND learned something from the Navy game. They did wait til the last second to do this and they should have looked at the plans before even committing to this game.
redsoxnation
Scrapple



Since: 24.7.02

Since last post: 1787 days
Last activity: 1787 days

#4 Posted on | Instant Rating: 5.91
You really have to hope that the offenses are playing into 25-35 mph winds the entire game. No one really realized that the wall was right on top of the field until the week before the game?
thecubsfan
Scrapple
Moderator



Since: 10.12.01
From: Aurora, IL

Since last post: 1 day
Last activity: 16 hours

#5 Posted on | Instant Rating: 10.00
It sounds like both Athletic Departments knew about the setup and approved it, but either the Big 10 or the NCAA stepped in after the pictures of how close the endzone was to the wall.


---

thecubsfan.com - luchablog
EddieBurkett
Boudin blanc



Since: 3.1.02
From: GA in person, NJ in heart

Since last post: 11 days
Last activity: 2 hours

#6 Posted on | Instant Rating: 4.46
I don't see how this can be safe for any fumble\interception returns. I guess a 'safety' really isn't.


---

You believe me, don't you?
Please believe what I just said...
ekedolphin
Scrapple



Since: 12.1.02
From: Indianapolis, IN; now residing in Suffolk, VA

Since last post: 2 days
Last activity: 5 hours

#7 Posted on | Instant Rating: 3.03
So why the hell did they decide to hold a football game in a baseball stadium, anyway? Because someone thought it'd be an attention-getter? It certainly turned out that way, but for all the wrong reasons.
(Nevertheless, it'll no doubt be fun to watch, in a bizarre sort of way).
---
"If I die in here, I'll kill him!"
--Urdnot Wrex, Mass Effect
Fan of the Indianapolis Colts (Super Bowl XLI Champions), Indiana Pacers and Washington Nationals
Certified RFMC Member-- Ask To See My Credentials!
Co-Winner of Time's Person of the Year Award, 2006

TheOldMan
Landjager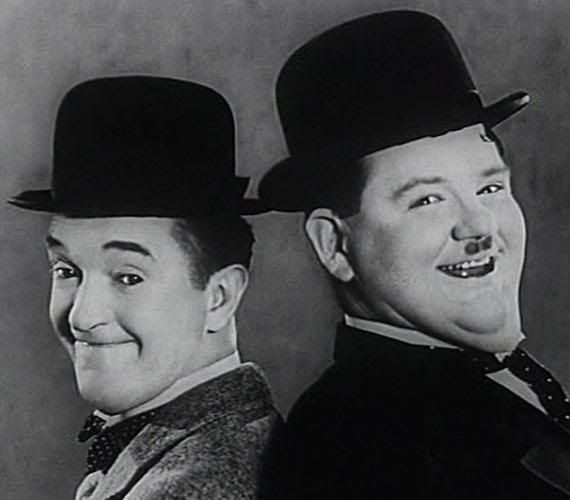 Since: 13.2.03
From: Chicago

Since last post: 1149 days
Last activity: 136 days

#8 Posted on | Instant Rating: 4.38
It's the right call for safety reasons (think of some kid running a post pattern at that wall), but it's a dick move by the Big 10/NCAA for waiting until the day before the game to make the call.

The field layout was approved 8 months ago, and the field itself has been setup for at least a week. I'm assuming the game has been a sellout for months, but can't say it for a fact. Still, they'd better have extra security in those bleachers, I'm pretty sure those seats went at a premium.

But as a fiasco, it's just another in a surprisingly long line of them in one year by the Ricketts family that bought the Cubs. Just over a week ago, they 'cleverly' asked for $200 million of government money to renovate Wrigley Field. Not only are they fools for asking in this economy, but they manage to ask for money that comes out of the City of Chicago coffers at the exact moment that the mayoral campaign is starting. Good luck finding any of the candidates to succeed Richard II willing to say they support this right before an election.

The Ricketts' overpaid for the Cubs to the tune of about $400 million, and the family has fallen off the "Fortune 400" list of richest Americans - meaning they are under $1 billion in net worth now. (Down from $2.6 billion in 2007.) To get the team, former owner Sam Zell also forced a highly-leveraged deal that worked for his own tax purposes, so there is lots of debt. The team is looking for anything that can squeeze more use out of the park, so this fiasco hurts, as there will be no more football games at Wrigley.

But for all the people piling on to blame the Cubs ownership for this (and they have squandered about all their goodwill in very short order), I have to give them a pass on this one.


---

Peter The Hegemon
Lap cheong



Since: 11.2.03
From: Hackettstown, NJ

Since last post: 79 days
Last activity: 2 hours

#9 Posted on | Instant Rating: 7.03
I saw a video of the preparations a few days ago, and I instantly thought "how the hell are they going to play with the end zone like that?" Evidently I'm ahead of the NCAA. That's not good.

In principle, though, I can see the idea of playing at Wrigley. NU needs to show off that the team is finally good and reach out to more Chicagoans, and Illinois has plenty of fans there too. Shame that our QB got injured just the week before, though--without Persa we don't have much of an offense.