samoflange
Lap cheong



Since: 22.2.04
From: Cambridge, MA

Since last post: 1648 days
Last activity: 1640 days

#1 Posted on
Anyone else in the colder regions of the world get to see the northern lights tonight? I'm in northern NY (Potsdam), and they were more spectacular than usual. I hear they will be visible tomorrow night as well, with the same above-average intensity, so check em out.


---

Lloyd: When I met Mary, I got that old fashioned romantic feeling, where I'd do anything to bone her.
Harry: That's a special feeling.

"Jericho tries for the Walls of Jericho early on, but it is blocked by mysterious rays from Shawn Michaels while a message on the Titantron says, 'This move is mine now.' "
-RAW Satire, 05.10.04
Promote this thread!
The Thrill
Banger



Since: 16.4.02
From: Green Bay, WI

Since last post: 1466 days
Last activity: 100 days

#2 Posted on | Instant Rating: 4.25
Catch The Thrill on "Pick of the Week": taped Tuesdays at Planet Magic in Denmark, WI; on the air Sundays @ 1 am on WB-14!

The aurora borealis was very active around this part of Wisconsin all last night. Way cool.

(EDIT: Click here for WBAY.com's (my employer) weather page, complete with a couple of nice downloadable pictures of the northern lights, submitted by our viewers.)




(edited by The Thrill on 9.11.04 0443)

---
Star wipe, and...we're out.
Thrillin' ain't easy.
THE THRILL

ACW-NWA Wisconsin Home Video Technical Director...&
A2NWO 4 Life!

(Click the big G or here to hear the Packers Fight Song in RealAudio...or try .AU, .WAV or .MIDI!)
Grimis
Scrapple



Since: 11.7.02
From: MD

Since last post: 2546 days
Last activity: 1000 days

#3 Posted on | Instant Rating: 7.29
Apprently, they made it to the Baltimore/Washington suburbs as well, though I personally did not see them.


---
Bullitt
Shot in the dark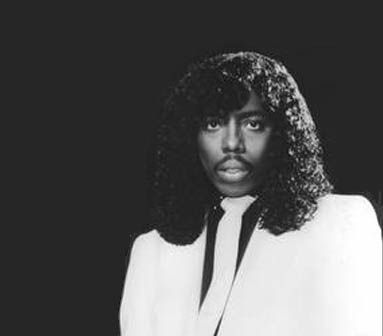 Since: 11.1.02
From: Houston

Since last post: 599 days
Last activity: 599 days

#4 Posted on | Instant Rating: 5.42
I was hoping this thread was gonna be about my favorite suplex...

Couldn't see them here in Calgary last night, but I've been lucky enough to see them before.


---
Sometimes, when I get drunk I fall down and lose my money...
girl
Weisswurst



Since: 12.6.04
From: Calgary, Alberta, Canada

Since last post: 4912 days
Last activity: 4791 days

#5 Posted on
My sister said that they could be seen from Southern Ontario.
Grimis
Scrapple



Since: 11.7.02
From: MD

Since last post: 2546 days
Last activity: 1000 days

#6 Posted on | Instant Rating: 7.29
I read something in the paper this morning that they were also seen in El Paso....


---

The Left, the base of the Democratic Party, hail the virtues of tolerance and consider themselves to be the tolerant citizens of America. In their touting of tolerance they express their obvious disdain for those whose views run contrary to that of enlightened Liberalism.

Dare to make a statement of conviction of any kind, and one of these Leftists will set down his cheese and wine, pause his lecture on the virtues of plurality and the absurdity of the belief in absolute Truth, and tell you your convictions -- everything you believe and hold dear -- are absolutely wrong. Where does he get his understanding that what you claim is "right" is actually not? Against what standard is this wrongness measured? He can't say. All he knows is that you're a bigot, you're intolerant, you're not worthy of being an American. In fact, you're not smart enough to understand what it means to be an American.

And not only are you dumb, you're dangerous. Fanatics like you don't belong in a "tolerant" culture like ours. You and your beliefs and the people who share them should not be allowed in our civilized society . . . or, at the very least, you should be denied the right to vote. Because when you vote, when you're politically active, you screw everything up. -Chris Field, Human Events, 11/5/04
Eddie Famous
Andouille



Since: 11.12.01
From: Catlin IL

Since last post: 453 days
Last activity: 11 days

#7 Posted on | Instant Rating: 6.48

If you get a chance during one of these events, check out your AM radio band. More often than not, you won't have a lot of signal from areas even to and north of you, and there will be a lot of Spanish on the dial.

Sometimes there will be a great deal of random atmospheric noise that'll drown this effect out, but you will probably hear Mexico on AM 900, AM 540 and/or AM 730 among others...

Cuba will be heard on AM 600 and probably AM 640.

I have a nice cassette recording of twenty years ago during an "auroral" session of a station called "La Voz de Victoria" from Colombia on AM 1140. I heard this loud, clear and alone on a portable radio near Champaign IL.





---

"In the sky. Lord, in the sky..."
Jakegnosis
Morcilla



Since: 26.7.02
From: Maine

Since last post: 4137 days
Last activity: 4121 days

#8 Posted on | Instant Rating: 3.79
I saw them last night here in coastal Maine. Unbelievably bright and defined (and HUGE). It was great. Check it out if you have the chance.


---

"Are you- are you sad?"

-No.

"But your- your songs are sad."

-My songs are of time and distance. The sadness is in you. Watch my arms. There is only the dance. These things you treasure are shells.

"I- I knew that. Once."
Oliver
Scrapple



Since: 20.6.02

Since last post: 1147 days
Last activity: 1141 days

#9 Posted on | Instant Rating: 2.84
Originally posted by girl

---

My sister said that they could be seen from Southern Ontario.

---
I live in a quiet town in Northern Ontario, between Sault Ste Marie and Sudbury, so I'm certain it'd be easy to catch it

What's the best weather conditions/time/whatever to catch it?


---

"Marvelous, I love that record. It grabs me by the crotch and shakes me around until I am not sure if I am a man or a woman. Then I remember I am Fernando Martinez, Mister Fernando Martinez, and this is Mister Mister with Broken Wings." - Fernando Martinez, GTA Vice City's Emotion FM
Roy.
Pepperoni



Since: 25.2.04
From: Keystone State

Since last post: 3634 days
Last activity: 8 hours

#10 Posted on | Instant Rating: 6.41
Originally posted by SOK

---

What's the best weather conditions/time/whatever to catch it?

---


Clear nights between 11PM and 3AM, or so says my old Meteorology book. Haze, fog, moonlight, and ambient light will all obscure the Northern Lights. It's very low in the sky at my latitude (State College, PA), but we see it often.

For information on conditions, click here (sec.noaa.gov). If I'm remembering correctly, you want the Bz line to be at -10 for about an hour or so, the density to be less than 10, and the speed to be at or over 500. This data is taken way out in space, so that means that the Northern lights are still some minutes away. It's a realtime graph, so it's a pretty good guide.

Also, for Canadians, my old Meteorology bookmarks sent me to this site (spaceweather.gc.ca). I don't think that it's realtime, but if the graphs are going crazy, then there's a good chance you'll see the Northern Lights.

I knew keeping all of my old coursework would come in handy one day (ha!). I'm a big science geek, yes.
Leroy
Boudin blanc



Since: 7.2.02

Since last post: 905 days
Last activity: 905 days

#11 Posted on | Instant Rating: 4.83
Supposedly, they've been seen as far south as here in Santa Barbara. Not the spectacular display that you see up farther north, but some reddish glow in the northern sky.


---

"On [Election Night], the voice of the people was heard. I promise not to repeat what they said out of respect for the mentally-retarded."

--Lewis Black
messenoir
Summer sausage



Since: 20.2.02
From: Columbia, MO

Since last post: 1822 days
Last activity: 1689 days

#12 Posted on | Instant Rating: 5.90
I was able to see the lights in Missouri. They were quite impressive.


---

Imagine no possessions
I wonder if you can
No need for greed or hunger
A brotherhood of man
Imagine all the people
Sharing all the world

You may say that I'm a dreamer
But I'm not the only one
I hope someday you'll join us
And the world will live as one