hhhgamewmx7
Bockwurst



Since: 15.6.03
From: Eire

Since last post: 4575 days
Last activity: 4553 days

#1 Posted on | Instant Rating: 2.10
At the rumble you knew it meant something to Benoit and tonight you knew it meant something to Guerrero. That image of Eddie leaping into the crowd will live long in the memory.
Promote this thread!
Rush4Life
Kolbasz



Since: 2.1.02
From: Tacoma, WA

Since last post: 68 days
Last activity: 45 days

#2 Posted on
I just saw that on a few other boards! That is awesome! Looks like Angle/Guerrero at 'Mania.


---

Rush4Life

"I believed what I was told, I thought it was a good life, I thought I was happy. Then I found something that changed it all...." -Anonymous, 2112
Chumpstain
Bockwurst



Since: 21.1.02
From: Canada

Since last post: 70 days
Last activity: 2 days

#3 Posted on | Instant Rating: 4.97
It's not that often that I get emotional while watching the show, but the ending of tonight's main event did it for me. I counted Eddy's pinfall along with the ref (I'd tried the same earlier after the spear, but Brock kicked out), and teared up a bit when Eddy celebrated.

Good for you, Eddy!
OMEGA
Lap cheong



Since: 18.6.02
From: North Cacalacky

Since last post: 3250 days
Last activity: 856 days

#4 Posted on | Instant Rating: 5.56
I wasn't too impressed with the show as a whole, but the ending (actually, the entire main-event) more than made up for it. Eddie Guerrero jumping into the arms of the crowd in elation for winning the WWE Title is just one of those moments that remind you exactly why your a wrestling fan.


---
The answer to WWE's financial problems...

jwrestle
Lap cheong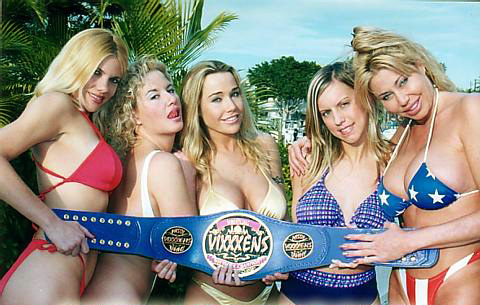 Since: 4.4.03
From: Nitro WV

Since last post: 49 days
Last activity: 14 days


ICQ:
#5 Posted on | Instant Rating: 0.63
YYYYYYYYYYYYYYYYYYYYYYYYEEEEEEEEEEEEEEEEEEEESSSSSSSSSSSSSS!!! We didn't get gipped by the WWE screw job at NWO this year. We actualy have a new WWE CHAMPION! EDDIE GURRERO!!! Congraduations EDDIE!


---
Originally posted by Ringmistress

---

Oh come on, the real MVP of Raw last night - ROSCOE P. COALTRAIN!

---


If the Dukes of Hazard was a...is a WWE gimmick.
Kalandian
Loukanika



Since: 12.7.03
From: Nebraska

Since last post: 3910 days
Last activity: 3910 days

#6 Posted on | Instant Rating: 2.21
Holy Shit. I haven't even watched wrestling for six months or so but it's things like this that keep me reading about it. Fault McMahon for anything you want but he delivered tonight by giving Eddie the title.
HMD
Andouille



Since: 8.6.02
From: Canada

Since last post: 407 days
Last activity: 407 days

#7 Posted on | Instant Rating: 5.51
You damn said it. As much as I was glad to see Benoit win the Rumble last month it doesn't even come close to the incredible thrilling environment of a one-on-one, hard-fought match where both guys busted their asses and built to a dramatic conclusion. The right conclusion.

Yes, Vince sure has made some bone-headed moves over the years, but you've got to grant him tonight. He proved that he perfectly understood the drama. The need for Goldberg to be involved in the finish but not to be completely responsible for the finish. The need to book Eddy as an underdog fighting against incredible odds but never quitting. The need to have Eddy not attempt to cheat until Lesnar already brought the belt into the ring and tried to cheat first. The need to have Eddy win with his finish. The need to have the commentators not think he could do it, which had shades of Ali/Foreman. These were all integral aspects of booking that main event right, and if we're going to shake a fist at Vince for craptacular booking he ought to have a hat tipped to him tonight. He hasn't booked anything this well in years. Perfect, fitting, and just a thrill as a wrestling fan to be a part of.

The show was actually complete fodder until Rey/Chavo. Chavo saying Eddy is a big LOOSER was poorly written and made the main event a little too obvious. I'm also generously choosing to ignore the big fat plothole of how Goldberg escaped police custody to do his run-in. But I'll make dozens of concessions if it means expressing my profound adulation of what I saw in that main event tonight.


---

I'd tell you to kiss my ass, but I don't want to get it infected.
ShotGunShep
Frankfurter



Since: 20.2.03

Since last post: 3847 days
Last activity: 3733 days

#8 Posted on | Instant Rating: 5.74
Thoughts...

Championship match....

It was easily the match of the night, but was not all it could be. I was surprised that they didn't sell Goldberg's Jackhammer, and instead on Brock's "injured" knee. Goldberg's runin makes Eddie's win a little less sincere (he IS a face afterall). Man I was impressed by those tiltawhirl moves, didn't think Brock could hang with that, surprised me! Damn, Brock's nose got MESSED up! OUCH!! I liked the style of the match, it had the right combination of submissions (I love the STF) and power moves(huge suplexes).

Cruiserweight...

So much potential. Matches are great when the audience is on the edge of their chair, and they really don't know when it will end. I was like that during the middle of the match. It was really kicking ass. But then, it just went too long. Too many 2 counts just ruins it. After a while, you know that it is going to end in a predictable manner, and it did. They gotta learn that Rey doesn't HAVE to win by a 619-WCP combo.

No 1. Contender's match...

I liked it. High Spots GALORE!!! It was a really high speed match. It was quick and exciting. Good to see something different for a change. Cena and Angle worked really well together at the end. Anybody else see Big Show miss the top of the rope?


The rest...blah NBA All Star Game
---

"Huard, gonna go back to throw the ball. Sets up, looks, throws towards the corner of the endzone...it is INTERCEPTED INTERCEPTED, THE DUCKS HAVE THE BALL! Down to the 35, the 40. Kenny Wheaton's gonna score! Kenny Wheaton is gonna score! 20, the 10, Touchdown! Kenny Wheaton on the interception, the most incredible finish to the football game!" www.eatmyassbeavernation.com
LinearRO
Bauerwurst



Since: 5.1.02
From: West Los Angeles, California

Since last post: 2537 days
Last activity: 2334 days

#9 Posted on | Instant Rating: 7.30
Now I must get a tape of this one. But since now that is not likely, can someone tell me how long it takes for the DVD to come out following the PPV?


---

I know what you're thinking. Did I fire seven shots or six? Well to tell you the truth in all of this confusion I've sorta forgotten myself, so you have to ask yourself one question. Do you feel lucky? Well, do ya, punk?
-Whose Line is it Anyway: Scenes From a Hat (Ryan Stiles as Carol Channing).
geemoney
Scrapple



Since: 26.1.03
From: Naples, FL

Since last post: 7 days
Last activity: 1 hour

#10 Posted on | Instant Rating: 3.17
I hope the reaction of people on this board and in the arena and other boards disproves the notion that title belts are only "props" (Vince Russo, I'm looking at you...)


---

RAW, Nipplegate and More!: http://parksg.blogspot.com
Santa Sangre
Bockwurst



Since: 21.6.02
From: Germany

Since last post: 638 days
Last activity: 638 days

#11 Posted on | Instant Rating: 7.58
I went to Hooters tonite to watch this with the marks. AND it ruled. First of all, Rikishi is still way over with the casual crowd...The Bob Holly/ Rhyno match brought on a ton of whats? and many bathroom breaks...I thought Rey-Chavo was awesome, but the casual crowd throught it went a bit too long...

As for Eddy winning the title. Everyone was into it!!! When he reversed the F-5 and got the frogsplash and pin it got the biggest pop of the night. I was on my feet counting the three count with the ref...AWESOMENESS...This is the first ppv I've seen since WM19 and it was well worth it.


---

You heard of me, the fat guy that raps
Now it's time for Bizarre to take off his shower cap
It's been five days, I patiently waited
Saturday mornin, it's time to get faded
And I mean get faded, 'I mean get faded!'
Damn near four o'clock, I didn't almost make it
My barber's name is Sarah, she don't really know how to cut
But she got some nice teeth and big ol' butt (yeah!)
So two days a week, I get faded for no reason
Same ol' haircut, keep it low and breathin
If you see me in a barbershop, go on and run
Cause I'm probably gettin' a perm and my toe-nails done!"
fuelinjected
Banger



Since: 12.10.02
From: Canada

Since last post: 4571 days
Last activity: 4571 days

#12 Posted on | Instant Rating: 5.15
The reaction of the crowd as Eddy desperately grabbed an STF on Lesnar showed to me that they BELIEVE in him. They don't just like him, they believe in his story, they believe in his struggle and they really wanted him to win. It's not too often anymore that there's that much emotion from a crowd during a match especially for a submission move that Eddy barely ever uses. Brock Lesnar and Eddy Guerrero worked the perfect match and told the perfect story of Eddy overcoming the odds.

It's also interesting to see that the crowds haven't really put together all the pieces of Kurt Angle's impending heel turn. The fact that he pitted Chavo against Eddy and got Eddy out of the Rumble. The fact that it was him who jumped Guerrero. The fact that he FAKED his own attack so he could avoid teaming with Guerrero. It's nice to see some actual long-term planning from WWE. When Angle does his heel promo and puts together all of these things, the fans will be dieing for Guerrero to kick his ass at WrestleMania.

The fans also seem to be REALLY REALLY into the whole Lesnar/Goldberg program. I think it'll do a lot for Lesnar if he beats Goldberg at Mania and Goldberg leaves WWE. Although, if I were Vince, I'd give Goldberg his money and do an extended feud between the two.
cena
Cotto



Since: 30.1.04
From: U.S.A./PL

Since last post: 5182 days
Last activity: 4732 days

#13 Posted on | Instant Rating: 5.58
Finally we have a champ we can look up to.


---





Word Life
sayain zubas
Weisswurst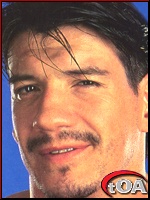 Since: 9.8.03
From: michigan

Since last post: 5156 days
Last activity: 5116 days

#14 Posted on | Instant Rating: 0.29
2 months is my guess

(edited by Guru Zim on 15.2.04 2022)

---

WE LIE, WE CHEST, WE STEALLL (viva la raza, fags)
ekedolphin
Scrapple



Since: 12.1.02
From: Indianapolis, IN; now residing in Suffolk, VA

Since last post: 4 days
Last activity: 1 day

#15 Posted on | Instant Rating: 4.52
Viva la raza, baby! Eddie Guerrero is the Heavyweight Champion of the World!!!
---
"You wanna mock people, or you wanna let me talk to Toby?"
"I wanna mock people."
--Leo McGarry and Josh Lyman, The West Wing
Two-Time, Two-Time Randomly Selected Wiener of the Day, 5/27/02 and 7/3/02
Certified RFMC Member-- Ask To See My Credentials!
senor sangre
Bauerwurst



Since: 31.1.02
From: Fred'burg, VA

Since last post: 4851 days
Last activity: 4450 days

#16 Posted on | Instant Rating: 4.60
I'm just looking forward to the greatest Smackdown Workrate Report ever on Thursday. UPN better not preempt it with freaking Dharma & Greg again.
Mr Heel II
Lap cheong



Since: 25.2.02

Since last post: 81 days
Last activity: 17 days

#17 Posted on | Instant Rating: 5.86
The main was definetely the show. Guerrerro and Lesnar put on a solid match, Eddie got the belt, and the crowd ate it up.

Speaking of the crowd, where the hell were they? That Heat match looked like a Georgia Championship Wrestling taping. It looked like they opened the doors halfway through Heat taping.

I have to give kudos to Cena and Big Show for pulling off Cena holding Show up like that. The two of them made it look effortless.

You know how Cole and Tazz briefly turned the audio over to the Spanish announce team during the Sable-Wilson segment? I'm going to turn on the Spanish announce team during ALL womens matches from now on.

What does it say about a blindfold match if you can just take the thing off and get a five-count before you have to put it on again?

Exactly how big do Nidia's breasts need to get, anyway?

I loved the main and I didn't hate the rest of the show. I'll take that.
hhhgamewmx7
Bockwurst



Since: 15.6.03
From: Eire

Since last post: 4575 days
Last activity: 4553 days

#18 Posted on | Instant Rating: 2.10
Originally posted by LinearRO

---

Now I must get a tape of this one. But since now that is not likely, can someone tell me how long it takes for the DVD to come out following the PPV?

---

It will be out Mar. 16

Also, did i hear boring chants during the Guerrero/Lesnar match?

I'm loving the Goldberg/Lesnar feud. The crowd was going bonkers!


KathyNumbers
Chipolata



Since: 15.6.02
From: Philadelphia, PA

Since last post: 1944 days
Last activity: 1464 days

#19 Posted on | Instant Rating: 6.93
I liked that Eddie won, but I found most of that match kinda boring. Styles clashed - to me.
I thought the best part of the thing was the guy who looked like Jason Mewes in the front row behind them, who was making faces and yawning. Security took him out.
Glad Eddie won, but I'd rather see him vs. somebody else other than Angle at WM. Angle's just not the same anymore.

Kathy
asteroidboy
Andouille



Since: 22.1.02
From: Texas

Since last post: 2739 days
Last activity: 1647 days

#20 Posted on | Instant Rating: 4.95
AWESOME. My blackened smark heart loved it. This pay-per-view encapsulated everything I love about wrestling. Scrappy, underdog face going for the title. The crowd was into it, and there was real emotion when Eddie jumped into the crowd and hugged his folks. Even if he only keeps the belt till Mania, Eddie DID IT.


And I dug the undercard, even if it was short. Great cruiserweight match, they balanced the "new" style with just the right amount of high spots.

Did Big Show really take an angle slam over the top? Wow.

Smackdown-only ppv's are really kicking Raw's ass at this point (No Mercy excluded).


---

-- Asteroid Boy


Wiener of the day: 23.7.02

"My brother saw the Undertaker walking through an airport." - Rex
"Was he no-selling?" - Me


Pages: 1 2 3 4 Next