KJames199
Scrapple
Moderator



Since: 10.12.01
From: #yqr

Since last post: 3 days
Last activity: 53 min.

#1 Posted on | Instant Rating: 7.10
Wii Exclusives
- The Legend of Zelda: Skylight Sword - out in 2011 - trailer and gameplay shown - uses WiiMotion Plus
- Mario Sports Mix - out in 2011 - a Mario sports collection, including basketball, hockey, dodgeball, and volleyball
- Wii Party - out for Christmas - a Mario Party style game using Miis
- Just Dance 2 - out for Christmas - Wii exclusive
- NBA Jam - not sure this was shown during the press conference, but it is at E3
- Goldeneye - out for Christmas - a remake of the N64 game - I have already been ordered to get this
- Epic Mickey - a really neat looking Disney game
- Kirby's Epic Yarn - out this fall
- Metroid: Other M - out August 31
- Donkey Kong Country Returns - out this Christmas - a new DKC game in the style of the N64 games

DS Games
- Golden Sun: Dark Dawn - cel-shaded RPG
- Dragon Quest IX - July 11

3DS
- The system itself is said to be ugly; personally, I wouldn't put it past Nintendo to release an ugly system knowing people will buy it anyway - and then upgrade to a sleeker 3DS Lite in 18 months
- Nintendo really pushing how expensive Sony's 3D stuff is
- The top screen is 3D - it's widescreen
- The bottom screen is a touchscreen
- There's a "slide pad" for analog control
- It has a motion sensor and a gyroscope for motion control
- Two camera lenses on the outside of the unit, so you can take and view 3D photos
- Will be able to display 3D movies - Disney, Warner Bros, and Dreamworks are on board
- Systems can automatically communicate with each other even if you're not there - just set it up to trade data for a certain game
- First 3DS game announced: Kid Icarus Uprising - Nintendo fanboys rejoice - close to Wii-quality graphics - third-person shooter/flying game
- 3DS games announced (but not shown) - Nintendogs And Cats; Professor Layton And The Mask Of Miracle
- Franchises announced as coming to the 3DS: Kingdom Hearts, Final Fantasy, Metal Gear Solid, Resident Evil, DJ Hero
- It's noted that showing game footage is challenging because you need to really be holding the system to see the 3D, so 200 women come out on stage with 3DS systems to let everyone try one
Promote this thread!
wmatistic
Andouille



Since: 2.2.04
From: Austin, TX

Since last post: 455 days
Last activity: 339 days

#2 Posted on | Instant Rating: 3.08
Really was excited by Zelda, Epic Mickey, Metroid and suprisingly Kirby. Looked like it would be a lot of fun actually.

The 3DS is pretty neat too, the graphics power is certainly a good step above the current DS.
El Nastio
Banger



Since: 14.1.02
From: Ottawa Ontario, by way of Walkerton

Since last post: 2 days
Last activity: 1 day


ICQ:
#3 Posted on | Instant Rating: 4.55
Keep an eye out on Donkey Kong folks; those fine people at Retro Studios are running the show on that one. Expect nothing but quality.

An impressive showing by Nintendo. I need a 3DS yesterday.


---

You know, I really don't know what to put here. Close your eyes and thank of something funny!
Oliver
Scrapple



Since: 20.6.02

Since last post: 1208 days
Last activity: 1202 days

#4 Posted on | Instant Rating: 3.10
The analog control looks a lot like the control on the old Neo Geo Pocket. The positioning of both controls looks kinda uncomfortable, though - maybe I just need some hands on time.

I wonder if some of the negative aspects from DSi will be carried over: the inability to play MP3s, the inability to view one's own pictures on the system, a super slow browser, etc.




---

2009-2010 WHL Fantasy League Champion!!!
It's False
Scrapple



Since: 20.6.02
From: I am the Tag Team Champions!

Since last post: 93 days
Last activity: 30 days

#5 Posted on | Instant Rating: 4.29
I went hands-on with the 3DS today at the event itself. It looks every bit as impressive as you might think. They even handed me a compilation of how classic games would appear when played on the 3DS, with Super Mario Bros., Punch-Out, Excitebike, and Yoshi's Island among many others playing seamlessly with a 3D effect. That actually had me wondering if they'd attempt a Virtual Console on the 3DS, because all of those old favorites look gorgeous with the 3D effect.

As for the 3D effect itself, it works perfectly, but it'll take you a while to get used to focusing your vision. It's 3D in the sense that a Magic Eye book is 3D, which is great in that it eliminates the need for glasses, but I can tell it'll get a little grating for those that get headaches easily. Fortunately, turning off the 3D is very easy with a slider bar along the top screen and it ultimately doesn't hinder your gaming experience.


---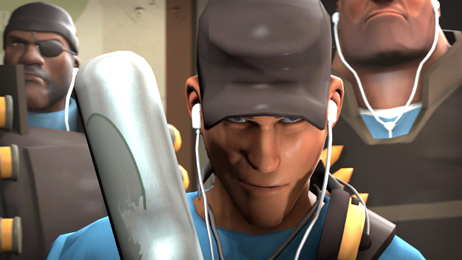 ekedolphin
Scrapple



Since: 12.1.02
From: Indianapolis, IN; now residing in Suffolk, VA

Since last post: 11 days
Last activity: 17 hours

#6 Posted on | Instant Rating: 2.34
Granted, Activision now holds the license to make Bond video games, but how exactly do they get to do an enhanced remake of a game that Rare created in the first place? I would've thought that a GoldenEye remake would be released by Rare, and be an XBox 360 exclusive.
(Also, I wouldn't have gone with Daniel Craig as James Bond in this situation-- pony up the money to get Pierce Brosnan to reprise his role. I'm just saying.)
Looks excellent, though.
(edited by ekedolphin on 16.6.10 1355)
---
"Say, the next time you want to win your daughter back, you could just try giving her a pony, the apocalypse doesn't really cut it!"
--The Prince, Prince of Persia (2008)
Fan of the Indianapolis Colts (Super Bowl XLI Champions), Indiana Pacers and Washington Nationals
Certified RFMC Member-- Ask To See My Credentials!
Co-Winner of Time's Person of the Year Award, 2006


KJames199
Scrapple
Moderator



Since: 10.12.01
From: #yqr

Since last post: 3 days
Last activity: 53 min.

#7 Posted on | Instant Rating: 7.10
Joystiq posted a few early stats regarding the 3DS:


Originally posted by Joystiq

---

The 3.02-inch bottom screen has a 320x240 pixel resolution, a small bump over the DS's 256x192 resolution. The larger (3.53-inch) top screen has an 800x240 resolution, though it's really two 400x240 images superimposed over one another for the 3D effect.

The system supports WPA and WPA2 encryption for its wireless connection, though, like the DSi, it's likely that these protocols will be supported only by new games designed to do so, and not for legacy DS games. As for the physical details, Nintendo notes that the design is not final, so things like battery life and the final appearance are yet to be determined. We were told by Nintendo reps that the colors for the systems were also not final, so don't be heartbroken if you can't get that metallic blue color.

---
Torchslasher
Knackwurst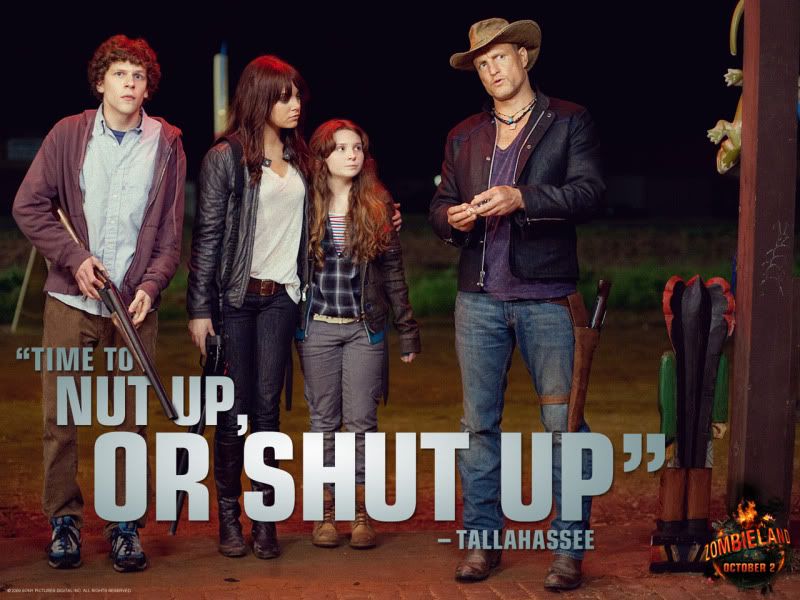 Since: 17.1.02
From: New F'n Jersey

Since last post: 102 days
Last activity: 101 days

#8 Posted on | Instant Rating: 3.86
ARGH! I thought Metroid was coming out at the end of this month. The 3DS makes me happy that I have not upgraded my old school original DS. I can't wait for the new Zelda, the Mario Party-type game and of course the return of Donkey Kong Country.


---

"Put on your helmets, we'll be reaching speeds of 3!"
"It was nice of you to give that dead woman another chance."
"All right, look alive everybody...oh sorry Susan."- MST3K: Space Mutiny
Click Here (myspace.com)
El Nastio
Banger



Since: 14.1.02
From: Ottawa Ontario, by way of Walkerton

Since last post: 2 days
Last activity: 1 day


ICQ:
#9 Posted on | Instant Rating: 4.22
So E3 has wrapped up, and I gotta say this ranks up there with one of the best E3 performances in some time. The titles they showed, even the 3DS tech demos, were an incredible list.

Apparently they didn't feature the Vitality Sensor this year because they realized they had a "full agenda". Full agenda in this case means "we're releasing games for all of our franchises within the next year. Cheers!".

Absent, but looming large, is Pokemon Black & White. They made no mention of those titles, but they are out there. Out there with a 3DS on the horizon. I'm pretty excited for that (and everything about the 3DS).

I haven't seen anything about Metriod: Other M and any hands-on demos. I'm curious how they will integrate all the different play-styles (FPS, 3rd Person, Sidescrolling).

Click Here (basisgames.blogspot.com) for a full review on my new blog.

(edited by El Nastio on 21.6.10 1618)

---

After a (very) long hiatus, I have begun to write again. And this time, I'm not alone!

Click Here (basisgames.blogspot.com) to check out Basis Games - Video Game/Console Reviews, Commentaries, and Analysis. Check it out!