Gugs
Bierwurst



Since: 9.7.02
From: Sleep (That's where I'm a viking)

Since last post: 2099 days
Last activity: 1228 days

#2 Posted on | Instant Rating: 5.34
Wheel of Morality, turn turn turn. Tell us the lesson that we should learn.

Montreal, Toronto, Detroit and Colorado, all in 7.


---

So, Brain, what do you want to do tonight?

The same thing we do every night, Pinky: Try to take over the world!
The Goon
Banger
Moderator



Since: 2.1.02
From: Calgary, Alberta, Canada

Since last post: 163 days
Last activity: 111 days

#3 Posted on | Instant Rating: 8.08
I was 6 for 8 in the first round, missing San Jose and Colorado.

My brain says:

Tampa in 6
Philly in 5
Detroit in 6
Colorado in 6

My heart says:

Every opposing team.
evilwaldo
Lap cheong



Since: 7.2.02
From: New York, NY

Since last post: 4989 days
Last activity: 4770 days

#4 Posted on | Instant Rating: 0.00
Boy did my first round predictions rot.

Anyway...

Tampa in 6
Flyers in 6
Detroit in 5
San Jose in 7

At the very least I get to go to a Flyers game again.


(edited by evilwaldo on 20.4.04 2244)

---

Are you a professional halfwit or talented amateur?
Net Hack Slasher
Banger



Since: 6.1.02
From: Outer reaches of your mind

Since last post: 5171 days
Last activity: 3591 days

#5 Posted on | Instant Rating: 6.29
I went 6-2 in my first round.

EASTERN CONFERENCE

(1) Tampa Bay vs (7) Montreal
-PICK: LIGHTNING IN 4 -- I'm a true believer of the previous round has a major effect on the next round. Montreal had an emotional battle with rivals Boston I could see a let down and the Lightning striking (oooh I should write headlines).

(3) Philadelphia vs (4) Toronto
-PICK: FLYERS IN 6 -- I really don't want to do this but I have to, Toronto didn't impress at all the last series they played totally weak. You add on adding & removing players due to injury and the mismatch against the Flyers size I can't see the Leafs winning. Phily defesne can be weak at times, Leafs need to forcheck better and have their money offense players (Mogilny looking at you) actually play like it.

WESTERN CONFERENCE

(1) Detroit vs (6) Calgary
-PICK: REDWINGS IN 4 -- First round was a great learning experience for Calgary, and they are in the start of something special for years to come. But Cujo and the expereince of the Red Wings should make quick work out of the Flames who might be just riding high after their game 7 overtime win.

(2) San Jose vs (4) Colorado
-PICK: SHARKS IN 7 -- This is my total toss up of the round. The Colorado has better players but the Sharks seem to play more as a team. This could go 7 and well, they play regular season hockey for a reason so I'll take the home team to win Game 7 because it worked so well for the Canucks & Bruins, ooh wait. Well it worked for The Leafs LoL


(edited by Net Hack Slasher on 20.4.04 2313)

---

12 ! Leaf Wins to add another banner behind Trish
Bullitt
Shot in the dark



Since: 11.1.02
From: Houston

Since last post: 904 days
Last activity: 904 days

#6 Posted on | Instant Rating: 7.25
I'll try...

Montreal in 6
Toronto in 6

Colorado in 5
Calgary in 7


---

Making it Happen Since 1971 (agentzero.blogspot.com)
Tribal Prophet
Andouille



Since: 9.1.02
From: Winnipeg, MB, Canada

Since last post: 1074 days
Last activity: 334 days

#7 Posted on | Instant Rating: 6.22
I gotta go with:
Montreal in 6 (I didn't think they had a chance when down 3-1, but they made me look stupid with each win until they won the series. This way, if I look stupid for picking them to win, they look stupid too. I can't wait to watch these games either).

Toronto in 6 (Strictly for Belfour).

Colorado in 5 (I hate the Sharks).

Calgary in 6 (Both Coju AND Detroit are famous for fucking up my Pro-line tickets whenever I pick either of them to win. With history like that, I have no choice but to pick Calgary since my every part of my brain tells me Detroit should steamroll them).


Tribal Prophet


---
Freeway
Scrapple



Since: 3.1.02
From: Calgary

Since last post: 1886 days
Last activity: 1574 days

#8 Posted on | Instant Rating: 6.45
EAST:
Lightning over Les Canadiens in 6
Flyers over Maple Leafs in 6
WEST:
Flames over Red Wings in 7
Avalanche over Sharks in 6

And that'll lead to rip-roarin' Conference Finals.


---

NHL PLAYOFFS: Lightning vs. Canadiens, Flyers vs. Senators OR Maple Leafs, Red Wings vs. Flames and Avalanche vs. Sharks
dunkndollaz
Banger
Back to Back Survivor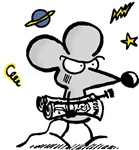 Since: 3.1.02
From: Northern NJ

Since last post: 29 days
Last activity: 8 days

#9 Posted on | Instant Rating: 6.47
Tampa in 7 - I want to say in 6 but I don't think that Tampa can win the deciding game in Montreal

Toronto in 7 - Belfour beats Esche - Leetch scores the series winning goal

Detroit in 5 - Calgary shot it's load in Round 1 and the Wings looked strong closing out Nashville

San Jose in 7 - Forsberg and Sakic will keep it interesting but the Sharks just have that vibe

**Gary Bettman's recurring nightmare is Tampa vs San Jose in the Cup Finals**

edit - 7-1 in 1st round

(edited by dunkndollaz on 21.4.04 0905)

---

Folk singers are always liberal pansies, but not me.....I sing for my fellow conservatives...care to hear "Shoot the Hippie out of the Redwood Tree" ?
MARTYEWR
Kishke



Since: 15.10.02

Since last post: 1874 days
Last activity: 1874 days

#10 Posted on | Instant Rating: 10.00
- Tampa Bay in 5. We'll see if Theodore can handle Tampa's explosive offense.

- Toronto in 7. Belfour's on a roll, and I think Philly (even with Hitchcock) will get outcoached, like Ottawa did.

- Detroit in 6. I want to say Calgary, but Kiprisov did not look as strong as I hope he would in the series against Vancouver, and dealing with Detroit's offense will cause similar problems.

- San Jose in 7. Tight series, but the Sharks, with their team of no-namers, will prevail on sheer willpower.


---

Martin Kipp: Creative Member, Extreme Warfare Revenge

W Of The Day: Tuesday, March 4, 2003
W Of The Day (2): Wednesday, October 29, 2003

"Because I'm the man, and the man's the man, and that's just the way it is!" -- Eric Foreman, That 70s Show

haz
Landjager



Since: 2.1.02
From: Whitby, Ontario, Canada

Since last post: 1653 days
Last activity: 317 days

#11 Posted on | Instant Rating: 7.02
4-4 om the first round. Ugh!!!

Tampa vs Montreal

As much as I want to see a Montreal-Toronto East final, I think Tampa is the real deal. Khabibulin is playing great and the teams play the same kind of game with Tampa being better at it. TB in 6


Philly vs Toronto

Let's be honest, the Leafs can not play as bad as they did against Ottawa and expect to win this series. Belfour will be great again, better than Esche. I think the front line players will be better, learning from Joe N to actually shoot the puck sometimes... Leafs in 6


Detroit vs Calgary

Calgary beat an undermanned Vancouver team with a rookie goaler. Detroit will do enough to win as usual, but only after scaring their fans again. Det in 6


San Jose vs Colorado

Interesting series. High priced-big named talent vs low priced-no name team. Can Aebischer keep it up for another series. He outplayed Turco in the first round, which not many expected. Can SJ keep the Avs quiet on the scoring front... I say Yes. SJ in 7



(edited by haz on 21.4.04 0848)

---



----------
WHO'S NEXT?!!!
----------

----------Where the wild are strong, and the strong are the darkest ones, you're the Darkest One.----------

JoshMann
Andouille



Since: 17.11.03
From: Tallahassee, FL

Since last post: 3874 days
Last activity: 3871 days

#12 Posted on | Instant Rating: 4.83
5-3 in the first round.

EAST

Tampa Bay vs. Montreal. The Habs will find that the You-Can't-Call-Us-The-Lightweights-Anymore are in better shape at this point in the year than Boston was. Right now Tampa Bay is clicking on offense and unless Theo can stand on his head, there may not be much left in the tank for the rest of the team.

Lightning in 6

Philadelphia vs. Toronto

At some point, Phily has to do its annual "We forgot how to score" routine in the playoffs, and there's no one better to do it against than the hottest goalie left standing. This is the age-old "keep playing and stay sharp vs. sit back and possibly get rusty" playoff argument that's been going on forever. Both teams are a little banged-up, but I think that Game 7 with Ottawa was the first game so far this playoffs where Toronto threw the switch and started peppering the goalie. I'm pretty sure the same strategy can work with the Flyers.

Leafs in 6

WEST

San Jose vs. Colorado

Tough series. San Jose I'm sure still thinks in its heart that they should have beaten Colorado two years ago and this is a more depleated unit than the one they faced then. They looked good against Dallas, but I think this round San Jose may want it just a little bit more.

Sharks in 7

Calgary vs. Detroit

Obviously the Flames and their fans aren't just happy to be there, but you have to wonder how much the Vancouver series took out of them and now to go up against the deepest team in the NHL...I love the Flames and my hat's off to them for the last round, but I just don't think they're going to have enough sting left.

Wings in 5


---
Ho-lee Mackinaw!
Reverend J Shaft
Toulouse



Since: 25.6.03
From: Home of The Big House

Since last post: 16 days
Last activity: 6 days

#13 Posted on | Instant Rating: 3.04
6-2 in the first round...

EASTERN CONFERENCE

(1) TAMPA BAY vs (7) MONTREAL
Tampa's just got too many weapons, even with Theodore playing the role of Superman. Tampa in 5.

(3) PHILADELPHIA vs (4) TORONTO
Wow, is this one gonna be fun. I think a lot of Toronto's success depends on how well Sundin plays when/if he comes back. I'll go with the proven Belfour over the upstart Esche, even though he's got a winning record and good stats against the Leafs. Toronto in 7.

WESTERN CONFERENCE

(1) DETROIT vs (6) CALGARY
Detroit in 4. I don't actually think it will end this quickly, but if people can pick the Flames in 7 (or even 6 - ARE YOU KIDDING ME?), I can fantasize as well.

(2) SAN JOSE vs (4) COLORADO
The Avs are just hitting their stride now and I pity the Sharks. The Avs are going to light up Nabakov like a Christmas tree. And then we have the series everyone loves (except Flames and Sharks fans). Colorado in 5.

(edited by Reverend J Shaft on 21.4.04 1325)

---

Where the population of Ann Arbor doubles every home football Saturday.


THOSE WHO STAY WILL BE CHAMPIONS- GO BLUE!!
Mr. Heat Miser
Blutwurst



Since: 27.1.02

Since last post: 4126 days
Last activity: 2229 days

#14 Posted on | Instant Rating: 5.17
I also went 6-2 (Stupid Devils! Stupid Stars!)

Picking the winners:

Lightning/Canadians: I would love to say Montreal, but I think that Tampa will have better odds at solving Theodore than Boston did. Still, it's going to be close games.

Tampa in 6.

Flyers/Leafs: The Flyers are bigger and stronger. With Sundin and Nolan out, the teams are about even in raw talent. Flyers defense is hurting but is resting up, and the Leafs last defense pair just isn't very good. Flyers just eliminated the defending champs in 5. Everything says Philadelphia.
BUT : Hot Belfour + Hot Nieuwendyk = Cup. I just believe it.

Toronto in 6.

Red Wings/Flames: Detroit is the class of the league, but the Flames forechecking is scary good, and I think could give the Wings fits. Can Iginla keep it up against Lidstrom, Schneider, Hatcher, and Chelios? Hard to say, because he might be the best player in the league at this moment. Going out on a limb, here

Calgary in 7

Sharks/Avalanche: Another real close one. I'd put Aebecher and Nabokov on a par, but Marleau isn't Forsberg, and the Avs have too many other scoring options. And I haven't liked Ricci ever since grade 11 math class. Don't ask.

Avalanche in 5.


---

-MHM, winner of the 2000 Throwdown in Christmastown.
canucklover
Pickled pork



Since: 16.7.02
From: Vancouver, BC

Since last post: 5039 days
Last activity: 4657 days

#15 Posted on | Instant Rating: 4.74
Tampa in 6 --Theodore keeps it close...

Toronto in 6 -- An absolute war, but once again Ed Belfour is the difference

Detroit in 5 -- Calgary is too banged up from eliminating my Canucks (damn them!)

Colorado in 7 -- Too much talent for San Jose to contain.

This sets up Toronto in 6 over Tampa and Detroit in 6 over Colorado.

The Finals see the Leafs finally ending the years of despair and laying Harold Ballard's ghost to rest.

Damn I hate the Leafs...


---

"The whole problem with the world is that fools and fanatics are always so certain of themselves, but wiser people so full of doubts"
--Bertrand Russell
JoshMann
Andouille



Since: 17.11.03
From: Tallahassee, FL

Since last post: 3874 days
Last activity: 3871 days

#16 Posted on | Instant Rating: 4.85
Originally posted by Mr. Heat Miser

---

And I haven't liked Ricci ever since grade 11 math class. Don't ask.

---


Why do I suspect the jheri curl mullet has something to do with the reason why? :-P


---
Ho-lee Mackinaw!
Big Bad
Scrapple



Since: 4.1.02
From: Dorchester, Ontario

Since last post: 64 days
Last activity: 64 days

#17 Posted on | Instant Rating: 5.71
These picks are a total struggle between my brain and my heart. I'd like nothing more than to see Calgary, San Jose, Montreal and my beloved Leafs advance to the semi-finals, but....

Calgary vs. Detroit
This one is going to be tighter than a lot of people think. The Flames might've had an emotional first round upset, but for all those who think they'll be burned out...remember saying the same thing about the Ducks and the Wild last year? If Detroit can be taken to six games by Nashville, then Calgary can take them to seven....but the Wings still win.

San Jose vs. Colorado
Here's one of my ideal picks that has the best chance of happening. Aebischer is STILL not proven as a playoff goalie, and I've got a feeling that the Sharks could be a team of destiny this year. Nabokov is on a roll, Patrick Marleau is feeling it, and it all adds up to San Jose in six.

Tampa Bay vs. Montreal
As much as it pains me to pick an expansion team over the most storied team in hockey (and arguably sports) history, the Lightning are just looking too tough right now. The same thing could've been said about the Bruins, but they have the built-in choking history; Tampa Bay, in a sense, are too young to realize what they're doing. TB in 6, but I'd love to see an upset here.

Philadelphia vs. Toronto
Philly kicked the shit out of the Leafs 3 of the 4 times they played this season. Philly is bigger, tougher and have had a week of rest. Philly has more consistent scoring. Philly has tougher defense. Philly has a better and less stubborn coach.

But Toronto has Ed Belfour. Fuck it, I'm picking Toronto in 7.


---
THE QUEST FOR LORD STANLEY'S CUP

Tied for 9th: St. Louis Blues, New York Islanders, Dallas Stars, New Jersey Devils, Nashville Predators, Boston Bruins, Vancouver Canucks, Ottawa Senators
Tied for 5th:
Tied for 3rd:
Second:
The Champion:

BigVitoMark
Lap cheong



Since: 10.8.02
From: Queen's University, Canada

Since last post: 4959 days
Last activity: 4869 days


ICQ:
#18 Posted on | Instant Rating: 5.10
Man, I can't believe you guys...you'd think you'd have learned after the New Jersey series...

PHILADELPHIA vs. TORONTO:

Won't pick the number of games because it's a little on the bold side (and that's bad karma), but the Flyers win. They hammered the Leafs 3/4 times this year, they're bigger, they have more guys who can score, they out-D'd New Jersey, and let's be honest...if a team can knock Martin Brodeur out of the playoffs they can handle Ed Belfour. Flyers win.

TAMPA vs. MONTREAL

The Habs played well but were still lucky to win against Boston. Tampa has a hell of a lot more firepower and speed than the Bruins did, and put Montreal down easily. Tampa in 5.

DETROIT vs. CALGARY

What do I want? Calgary, quick and easy. But I don't see that. A tough six games and Detroit wins.

COLORADO vs. SAN JOSE

Much like the St. Louis series, I think this goes one of two ways. Either it's a long, dragged out series where the Sharks can lock down and put the Avs out in 7 or Colorado can get through the Sharks defensive style and just hammer them. Again, I'll go against what I want, and say Avs in 6.


---

Don't you hate pants?