Mr. Boffo
Scrapple




Since: 24.3.02
From: Oshkosh, WI

Since last post: 1272 days
Last activity: 1232 days

#1 Posted on | Instant Rating: 5.30
We're finally far enough along that I can do this without having too many ridiculous ties.

With some of these, it's questionable which team is ahead. Is a 5-0 conference record better than a 3-0 conference record? Is a 0-0 divisional record better than a 0-1 divisional record? The only place it might switch Philadelphia and Dallas or New Orleans and Minnesota. But if I did it right the first two are still out of the playoffs and the last two are still in, so what does it matter? Hopefully I *did* do it right. Notice also that Jacksonville is only ahead of New York because 2-1 > 3-2.

AFC
1. Denver (6-0, 5-0 conference, Strength of Victory 16-18)
2. Indianapolis (5-0, 3-0 conference, Strength of Victory 10-18)
3. Cincinnati (4-2, h2h win over Pittsburgh, 3-2 conference, 11-12 SoV)
4. New England (4-2, 3-2 conference, 9-14 SoV)
5. Pittsburgh (4-2, h2h loss to Cincinnati)
6. Jacksonville (3-3, 2-1 conference, 3-15 SoV)
--
7. New York Jets (3-3, 3-2 conference, SoV 7-11)
8. Houston (3-3, 3-2 conference, SoV 6-12)
9. Baltimore (3-3, 3-2 conference, SoV 4-13)
10. San Diego (2-3, h2h win over Miami)
11. Miami (2-3, h2h loss to San Diego)
12. Oakland (2-4, 1-3 conference, 4-7 SoV)
13. Buffalo (2-4, 1-3 conference, 3-9 SoV)
14. Cleveland (1-5, 1-4 conference)
15. Kansas City (1-5, 0-2 conference)
16. Tennessee (0-6)

NFC
1. New Orleans (5-0, 3-0 conference, 14-15 SoV)
2. Minnesota (6-0, 4-0 conference, 11-23 SoV)
3. New York Giants (5-1)
4. San Francisco (3-2, h2h win over Arizona)
5. Atlanta (4-1)
6. Green Bay (3-2, h2h win over Chicago, 3-1 conference)
--
7. Philadelphia (3-2, 0-0 div, 2-1 conference)
8. Dallas (3-2, 0-1 div, 2-1 conf, tie SoV [w Phi], win SoS [w Phi])
9. Arizona (3-2, h2h loss to San Francisco, 1-1 conference, 8-10 SoV)
10. Chicago (3-2, 2-2 conference, 7-11 SoV)
11. Carolina (2-3)
12. Washington (2-4, 2-3 conference)
13. Seattle (2-4, 1-3 conference)
14. Detroit (1-5)
15. St. Louis (0-6, 0-5 conf, 19-15 SoS)
16. Tampa Bay (0-6, 0-5 conf, 17-16 SoS)
Promote this thread!
Jaguar
Knackwurst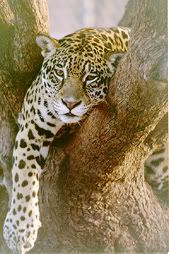 Since: 23.1.02
From: Phoenix, AZ

Since last post: 1019 days
Last activity: 820 days

#2 Posted on
Panthers are hanging in there!

Kinda.

Really really surprised by the Broncos this year. I was certain that they'd imploded during the offseason, and I wasn't too high on McDaniels. But I guess all is forgiven when you win.