dunkndollaz
Banger
Back to Back Survivor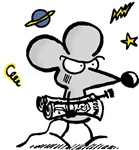 Since: 3.1.02
From: Northern NJ

Since last post: 63 days
Last activity: 3 days

#1 Posted on
February 20, 2002


Canada Worries and Waits for Hockey Gold

By KATE ZERNIKE

ALT LAKE CITY, Feb. 19 — The fans came in beaten-up cars and rented R.V.'s — one with a goal cage strapped to the back. They came with their flags flying behind them, driving as many as 24 hours straight. They came by the hundreds, armed with body paint and hungry for victory.

They came to take back their gold, to rescue their national honor.

It has been 50 years since Canada has won an Olympic gold medal in hockey, a sport that comes close to being a national religion, one around which families and friends have gathered for generations on cold Saturday nights.

For years, people presumed the gold-medal drought was because Canada's best players had gone to the National Hockey League, and were either ineligible (until 1987) or unavailable (until 1998) for the Olympics. Canada did not send a hockey team to two Winter Games, in 1972 and 1976, to protest the use of government-sponsored amateurs by other countries.

So it was a shock to the national psyche, then, when Canada finally sent a team of its best N.H.L. professionals to the Nagano Games four years ago and finished fourth.

The government convened a national commission to determine what had gone wrong. The Canadian Hockey Association called in Wayne Gretzky, as close to a king as Canada has, to serve as the executive director and shape an Olympic team that could win.

When Canada takes on Finland in the Olympic quarterfinals Wednesday, everyone from fans with painted faces to the Great Gretzky himself has made it clear that nothing but gold will suffice.

If Canadians were zealous in pursuing a set of duplicate gold medals for their pairs skaters, Jamie Salι and David Pelletier, they are positively on a crusade in their quest for the gold in hockey.

"This has nothing to do with the Olympics, nothing to do with sport," said John McElvoy, a hoarse 29-year old fan from Ottawa surrounded by flag-waving throngs at Canada's game against the Czech Republic on Monday. "It has everything to do with life, everything to do with Canada. Hockey is life in Canada."

The team has some of the best players in the world. Still, its opening games made for a tough week for loyal fans. The first shock came in a 5-2 loss to Sweden. "It was so bad, to be honest, the guys stopped drinking," said Kari Vigar, a transplanted Canadian who had driven overnight from California for the game.

Then came a 3-2 victory over Germany, considered to be a weak team, followed by a spirited 3-3 tie with the Czechs, the defending gold medalists.

But then, Canada has gotten used to agonizing over Olympic hockey. Winning back the gold has become such a big deal that Canada's television networks broadcast live the announcement of the first eight players named to the team, and later, the full team of 23.

To win 20 medals but only a bronze or silver in hockey would be "dreadful," one columnist opined. This Sunday, when the gold-medal game will be played, was declared by another writer to be "the nation's most important date (so far) in the 21st century."


Even Canadian fashion magazines did spreads on designs inspired by hockey jerseys, and one fashion designer staged her show in a mock rink, with models dressed as players.

"Hockey's been the biggest story all year," said Mark Vander Kooi, 21, who had driven here from Edmonton, Alberta with three friends and six jars of red and white body paint. "It's all anyone's talked about since they named the original eight."

That was 11 months ago.

Fans say the fury is hard for Americans to understand — it would be, they say, like the Yankees losing the World Series to the Japanese. Hockey is one stereotype about them — unlike guzzling beer and odd accents — that Canadians embrace. Mocked for their mild manner, they relish their scrappy reputation on the ice.

Contrary to perception, Canada is not the largest of the United States, and domination in hockey is like the national flags Canadians wear on their lapels when they travel — something that sets them apart from their noisier neighbors to the south.

"It's the one thing that everyone knows about Canada," said Chuck Fisher, a Toronto native who had flown here from his home in New York City.

When Canada played its first game last Friday, many Canadians had taken the afternoon off work. Some grocery stores closed early, and some schools let children out early or herded them into assemblies to watch. At the Canadian hospitality house here, fans gathered like kids in a basement recreation room, watching televisions blaring the game — one announcing it in English, one in French.

At the game against the Czech Republic on Monday, fans had painted their faces, legs, arms, and hair with red and white maple leafs. They stood and hummed the theme to Hockey Night in Canada — "It's our national anthem," explained Julie Naylor, 29 — and after a particularly good save, sang the real national anthem, "O Canada!", the opening words to which seven men had spelled out with face paint.
"For us, you're cheering with the whole country," said Jamie Nick, 32, one of 10 men who had driven from Vancouver, British Columbia, in the R.V. with the goal cage tied to the back. "This thing does bring us together. We do get out and wave our flags for this."

The team, too, knows what is at stake.

"The great thing about hockey in our country is, everyone expects nothing but the best," Gretzky said. "Our focus is on the gold and has been since Day 1. That's the most important thing our players know: people in Canada care about this game."

For Gretzky in particular, these Olympics are a chance to redeem the performance at Nagano, where he was passed over in favor of Eric Lindros as captain, and not chosen as one of the five players in the shootout that decided whether Canada would play in the gold-medal game. The picture of him slumped on the bench as his teammates lost the shootout was shown repeatedly on television, the emblem of a frustrated nation.

The frustration endures. After the game against the Czech Republic on Monday, Gretzky lashed out, accusing other teams and the news media of delighting in Canada's early misfortune.

The fans, however, were not wavering. "If we win the gold, I'll be telling stories about it for the rest of my life," said Chris Whyte, another of the Vancouver pilgrims. "And every time I tell them it'll be like I'm telling them for the first time."

If they don't win?

He wouldn't entertain the idea.




---

Stylin' and Profilin' - Custom Made from Head to Toe.....courtesy of Michael's of Kansas City
Promote this thread!
BrewGuy
Kolbasz




Since: 2.1.02
From: Pickering, Ontario

Since last post: 1852 days
Last activity: 391 days


ICQ:
#2 Posted on
This is a pretty good article.

Mocked for their mild manner, they relish their scrappy reputation on the ice. - this is truer than most people know. We guard our hockey with unchecked ferocity.

True, we as a nation believe that we'd BETTER win the gold, or else the team has somehow failed (I don't necessarily think that, but in general, the nation does). But, as much as I want them to win for Canada, I want them to win for Gretzky and for themselves much, much more. I laughed when the article mentioned Gretz as our king, but truth be known, I'd be hard pressed to mention a Canadian more revered than he.

The real bottom line is: we just wanna know that our boys gave 110% for 60 minutes on the ice. If we lose, well, we can cope with that (it'll take time, but we'll get over it). But should we lose again in the fashion like we lost to Sweden, and I shudder to think what'll happen. Seriously.

(edited by BrewGuy on 20.2.02 1254)
---

Gavintzu
Summer sausage



Since: 2.1.02
From: Calgary ... Alberta Canada

Since last post: 4173 days
Last activity: 4173 days

#3 Posted on | Instant Rating: 0.00
---

The first shock came in a 5-2 loss to Sweden. "It was so bad, to be honest, the guys stopped drinking," said Kari Vigar ...

---


Oh man, that is the funniest thing I have read in months. It's funny 'cause it's TRUE!





---

Past hills of chambermaids' dark bare arms and fields of muscles quilted to the bone,
Right now I'm flying over, yeah right now I'm flying home.
Loosie
Boudin rouge



Since: 2.1.02
From: Kitchener, Ontario

Since last post: 2420 days
Last activity: 4 days

#4 Posted on
The fans came in beaten-up cars and rented R.V.'s

HEY!

Just kidding. Like Brew said it was a great article. And yes for 'most' Canadians it's only gold. Now I should say that if Canada doens't make it into the gold medal game NOW THEN there will be problems.

But if they play well and lose, then there SHOULD NOT be any excuse.

Example of how passionate hockey is....I'm currently watching Sportsdesk on TSN, and they're wondering WHY it was only a one goal game. (Answer: Hurme)

What the hell was with Selanne becoming the Mega-Finnish-Goon in the last few minutes :P


---

Loosie.
Your friendly nieghbourhood Canadian.

The SWF:
Our EZBoard
Our WebSite
We Think We Know What It Stands For.