Freeway
Scrapple



Since: 3.1.02
From: Calgary

Since last post: 1617 days
Last activity: 1305 days

#1 Posted on | Instant Rating: 6.98
RAW presents the 2nd edition of WWE New Year's Revolution

LIVE Sunday January 8th from Albany, NY

Elimination Chamber Match for the WWE Championship:
JOHN CENA [Champion; West Newbury, MA] vs. CARLITO COLON [The Caribbean] vs. CHRIS MASTERS [Los Angeles, CA] vs. KANE [Parts Unknown] vs. SHAWN MICHAELS [San Antonio, TX] vs. KURT ANGLE [Pittsburgh, PA]
Pick: Cena retains.
Why: The 'E has been pushing Cena hard, putting him over every heel in almost ever stacked-deck heel-dominated situation possible (Handicap Matches, Evil Referee Matches, Submission Matches, You're Fired Matches, Triple Threat Matches...) and it makes sense that he'll be put over three of RAW's top heels on the last RAW PPV before WrestleMania 22, especially when odds are he's facing RAW's top heel, HHH, at said 'Mania.

Grudge Match:
THE BIG SHOW [Tampa, FL] vs. TRIPLE H [Greenwich, CT]
Pick: HHH.
Why: This is a toughie. If we assume that HHH is Cena's WrestleMania challenger, logic dictates that he's got to be kept strong...and a win over the Big Show would do just that. However, it destroys Show's cred. If Show wins, there's still the Royal Rumble and several weeks of RAW programming for HHH to build himself up again as a credible challenger. Conversely, there's the same amount of time for Show to build himself a program for Mania if he loses to HHH here. I'm leaning towards HHH because it just makes sense to keep him strong.

Grudge Match for WWE Intercontinental Championship:
RIC FLAIR [Champion; Charlotte, NC] vs. EDGE [Toronto, Canada; with Lita]
Pick: Edge.
Why: Another booking toughie. If we accept HHH as Cena's 'Mania challenger, then Edge HAS to use his Money in the Bank shot at the Royal Rumble (or the innumberable RAWs between Rumble & WM22). Assuming he's challenging at the Royal Rumble, it makes little sense for him to win the IC Title here, right? HOWEVER, I don't think that Flair'll be the IC Champion come WrestleMania (or even the Royal Rumble). So...Flair loses here via heelishness from Edge & Lita, and Edge loses the belt to somebody else during the Rumble build-up.

"Grudge" Match for WWE Women's Championship:
TRISH STRATUS [Champion; Toronto, Canada] vs. MICKIE JAMES [Richmond, VA]
Pick: Mickie James.
Why: First of all, this even marks the ONE YEAR ANNIVERSARY of Trish's reign. Second of all, the ongoing angle between these two talented ladies almost screams for somebody to turn. My money's on Mickie. Should be an excellent match, though.

First-Ever Bra & Panties Gauntlet Match:
MARIA KANELLIS [Ottawa, IL] vs. ASHLEY MASSERO [New York, NY] vs. TORRIE WILSON [Boise, ID] vs. CANDACE MICHELLE [Milwaukee, WI] vs. VICTORIA [Los Angeles, CA]
Pick: Maria.
Why: It's a time filler. Everyone loves Maria.

Grudge Match:
JERRY LAWLER [Memphis, TN] vs. GREGORY HELMS [Smithfield, NC]
Pick: Helms.
Why: He's not in his 50s, or an announcer.

(edited by Freeway420 on 3.1.06 0013)

---

DVDs; Blog
Calgary Flames: 19-11-4
Omaha Ak-Sar-Ben Knights: 13-13-0-6
Promote this thread!
fastcount123
Pinkelwurst



Since: 8.9.05
From: Philadelphia

Since last post: 4015 days
Last activity: 2751 days

#2 Posted on | Instant Rating: 0.00
Lord, I hate to be so contrary, but I see most all these matches in a different way. Iím not using real logic, Iím using WWE logic which we all know is different.

Elimination Chamber- I see Angle either winning the title on RAW this week or in the Chamber. That way they have a more compelling match at the Rumble, Cena challenging Angle. Just another Cena title defense at the Rumble is not a big sell.

Trips v Show- Trips wins. He always does. Show has no cred to kill. And from the advance press, itíll be Kane v Batista at NWO.

Flair v Edge- Edge should and needs to win which means Flair will be booked to win.

Trish v Mickie- Yep, a turn is comingÖ but itís Trish who does the turn. Swirve!

Tony

BOSsportsfan34
Pepperoni



Since: 2.1.03
From: MA

Since last post: 792 days
Last activity: 124 days

#3 Posted on | Instant Rating: 6.75
I can see Angle winning the elimination chamber match and at the Royal Rumble, have it be Angle/HHH for the title with HHH winning (maybe there is a HHH/Cena #1 contender match on a Raw between New Years Revolution and the RR where HHH wins?). Cena ends up winning the Rumble, setting up Cena challenging HHH for the title at WM22.

(edited by BOSsportsfan34 on 30.12.05 2232)

---
Texas Kelly
Lap cheong



Since: 3.1.02
From: FOREST HILLS CONTROLS THE UNIVERSE

Since last post: 236 days
Last activity: 54 days


ICQ:
#4 Posted on | Instant Rating: 4.97
Elimination Chamber: One of two things will happen here: Either Cena will retain with a pinfall on Angle to finally end that feud for good, or one of the other heels (not Angle) will steal the title by pinning, say Kane, after Cena's done the dirty work. Most likely Cena walks out with the gold, but if I had to pick someone else, it would be Carlito. (Seriously. I've been begging them to position Carlito as Cena's long-term foil for months now, ala Trips/Rock, and it would be an actual intriguing result.) After the final RAW though, I'm pretty convinced Cena retains.

Trips/Show: Feud means absolutely jack squat unless Trips puts Show over clean. Normally, the cynic in me would reign high, but I'll extend a little faith that in his six months away learning about what goes on behind the scenes, Trips will have figured out that him going over everybody doesn't help matters at all. Show wins.

Flair/Edge: There's utterly no point in putting the IC title on Edge whatsoever at this moment, but at the same time, you need to keep Edge strong to prep him for his upcoming Money in the Bank title shot (which will hopefully be at Batista rather than Cena, since Smackdown is in desperate need of fresh main event blood). Hence, Flair picks up a win by DQ after the ref catches Edge using the briefcase, and Flair is left bloodied and out cold for the second time in a row.

Trish/Mickie: Mickie wins the title clean. The turn doesn't come here, but rather at the Rumble instead... and it's Trish who turns. The naysayers will say bah, and I'll say sorry... Mickie's too damn good in the babyface role to be turned, and there's no woman better at the heel act than Trish is. Stick to your strengths and forget about the predictable direction for the angle for a change.

Helms/Lawler: This is getting to be an annual thing for Jerry now, isn't it? We know Helms is winning (there's no point to Lawler *ever* going over on somebody, unless it's Trips/JR-style), but the question is, will Jerry neuter Helms with his Memphis crap like he neutered Hassan last year? Actually, now that I think about it again, there really isn't anything there to neuter since Helms has done, well, absolutely nothing of note since the heel turn. Doesn't change the result though.

Divas Gauntlet: Mmmm, boobies. There's no point in analyzing the match since no one is going to gain anything from it, so I'll just pick the hottest chick they should be pushing (Ashley) and call it a night.

(edited by Texas Kelly on 2.1.06 2347)
---
read a bunch of incoherent nonsense
now 52% more incoherent!
smark/net attack Advisory System Status is: Elevated
(Holds; July 5, 2005)
It's good to see that the WWE isn't backing away from Batista or Cena. There's still some questions lingering over a few of the draft moves they either made or didn't make (Jericho being a prime example), but the stage is set for a solid run to Summerslam that may send the indicator down. The longer Triple H stays away is also a plus...
Oliver
Scrapple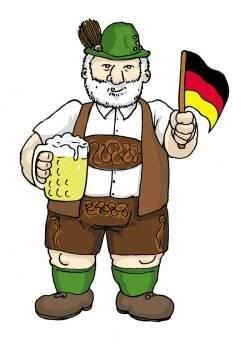 Since: 20.6.02

Since last post: 1182 days
Last activity: 1176 days

#5 Posted on | Instant Rating: 4.06
ELIMINATION CHAMBER: I'd say Shawn Michaels...give him one last run as champion, even if it's a transitional run.

Big Show d. HHH

Flair d. Edge

Trish d. Mickie; Mickie goes apeshit and turns heel.

Diva's Gauntlet Match: Victoria wins.

Helms d. Lawler (DQ)

(edited by Oliver on 4.1.06 1408)

---

I am whatever you say I am, if I wasn't...then why would I say I am?
Venom
Boudin rouge



Since: 15.1.03

Since last post: 3917 days
Last activity: 3888 days

#6 Posted on | Instant Rating: 1.00
I've been out of the WWE loop for a few months, so forgive me if I'm a bit off with the continuity etc...

Elimination Chamber-
Well, it's the road to Wrasslemania and here's their first chance to start shaping one of the co-mainevents for the card. Wrestlmania Autopilot Booking (WAB) says that a heel has to win here in order to set a babyface winning the Royal Rumble to challenge and triumph for the title in March. That being said, there's really only one heel in the match to have any kind of realistic shot at winning and that's Kurt Angle. Carlito, Masters and Kane (is he still pulling Tweener?) have been rather non-chalant in their involvment leading up to NYR and have barely interacted with the champ, let alone each other. Master and Carlito especially just seem like two guys thrown out there because they kinda want to push them but don't have the confidence to put them over in any meaningful way. I like Carlito and have no problem with Masters, but they lack of a lot of credibility in the main-event and shifting the belt to them so close before the biggest show of the year seems silly. Michaels seems to be locked into a fued with McMahon for Wrestlemania, so count him out too.

So Angle wins and goes onto fued with Cena in a lacklustre program for Wrestlemania due to the fans complete rejection of C-Unit. I really feel sorry for him. He tries hard, does all the things that got him over with the fans in the first place, only to see them completely turn around and shit on him at every oppourtunity. Poor John...

Winner- Kurt Angle, via chicanery from Carlito on John Cena, giving John a stop-gap fued between the Rumble and Mania.

Triple H vs. Big Show-
What looked like a boring wankfest on paper actually turned into a shockingly well booked fued between these two. Too bad the result doesn't matter a damn bit. Both guys are as over as they'll get at this point, and one beating the other does nothing. Unless Show just goes out there and beats Trips face in with the cast for 10 minutes before pinning him, this is another "we can't think of what do with these guys" match. We'll say Big Show wins because thats the only way the match could have a beneficial, if small, effect on someone's heat. And Show can serve as fodder for Angle between Rumble and Mania. Triple H can always rebuild himself and I have a feeling he gets involved in the McMahon/Michaels saga, playing the HBK to Shawn's Bret Hart.

Winner- Big Show, via Triple H's dastardly schemes turning against him.

Flair vs. Edge-
All backstory goofiness aside, I'm actually looking forward to this match for the old school vs. new school dynamic I hope they'll bring out. Edge winning the title does nothing, since farting around with a secondary title is so beyond him at this point and would actually hold him from the main-event he's supposed to be shot into soon with his magic briefcase. I don't see the harm in Flair winning clean, since the crowd loves him anyway and he's won 2.3 million world titles anyway. I'm with the others on Edge moving to Smackdown to challenge Batista at Mania (wasn't that contract for the World Title Batista holds anyway?). Call this Edge's swan song for Raw and part of Flair's last ride off into the sunset with the IC Title.

Winner- Flair, Figure-Four

Mickie James vs. Trish Stratus-
Ever see Single White Female? Mickie snaps, does her Jennifer Jason Leigh impression, murders Trish and wins the title, setting up a rematch for Mania.

Winner- Mickie James via vile, bitchy, mildly-lesbian heel tactics.

Gregory Helms vs. Jerry Lawler-
Lucky Helms. He gets to follow in the proud footsteps of folks like Raven, Steven Richards, Tazz, Muhammad Hussan, and Al Snow by challenging Lawler to a match on PPV. Why do they keep doing this with Jerry? It mildly worked a decade ago with Bret Hart. Anyway, the result doesn't matter since Greg is degraded to rock bottom anyway just by being in this match and Lawler is a friggin' announcer and shouldn't need "heat" to get his commentary over. I'm hoping Helms's contract is up soon so he can jump to TNA and unleash the Vertebreaker once again.

Winner- Gregory Helms, via whatever

Divas Gauntlet-
Oh boy. Boobies. Yep, can only find those on a PPV and not, say, on the internet or TV or cable or um...nevermind. To be fair, they're very nice boobies. I say Candice wins, since (last I checked) she has a Playboy spread coming up and needs to push for that...or something.

Winner- The Breasts of Candice Michelle
GRL
Frankfurter



Since: 13.7.02
From: Austin

Since last post: 50 days
Last activity: 8 days

#7 Posted on | Instant Rating: 5.55
Let's see if I can accurately predict each card in 2006...

ELIMINATION CHAMBER MATCH
GRL picks - John Cena
I get the feeling that the backlash against him is going somewhere... meaning a strange double turn at Mania or before. Regardless, I DO NOT see Cena/HHH as a potential Mania main, so something wacky has to occur here.

BIG SHOW/TRIPLE H
GRL picks - Big Show
Only because I really want him to.

TRISH STRATUS/ALEXIS LAREE, er, MICKIE JAMES
GRL picks - Trish Stratus
And then Ms. James goes Kah-ray-zee later on.

RIC FLAIR/EDGE w/ LITA
GRL picks - Ric Flair
I couldn't agree with Venom more than I do. Batista vs. Edge is your Smackdown 'Mania main event, folks.

GREGORY HELMS/JERRY LAWLER
GRL picks - Gregory Helms
This is the kind of match you hope for a Matt Morgan run-in on. I'm not kidding.

DIVAS BRA & PANTIES GAUNTLET
GRL picks - Ashley
True, Candice has Playboy coming up... but Ashley has Maxim out RIGHT NOW. Ergo, she wins.

I have the feeling that my Big Show/Triple H pick is going to keep me from batting a thousand this year.


(edited by GRL on 4.1.06 1507)
---

"Maybe I'm getting off topic, but this thread already sucks, so I don't feel bad about it. " -LotusMegami


"The only way TV Gangrel could change is if Real Gangrel changed." -Filipino Elvis
CANADIAN BULLDOG
Andouille



Since: 5.3.03
From: TORONTO

Since last post: 1858 days
Last activity: 1856 days


ICQ:
#8 Posted on | Instant Rating: 6.55
John Cena wins elimination chamber (and Vince screws Shawn)

Triple H over Big Show

Edge over Ric Flair

Mickie James over Trish Stratus

Gregory Helms over Jerry Lawler

Ashley wins Gauntlet Thingie


---

The book... is... HERE!!!

Inside The Ropes lives on!!!
The official Canadian Bulldog Blog, Website, and Merchandise Center.

SchippeWreck
Banger



Since: 26.3.03
From: Glendale, CA

Since last post: 368 days
Last activity: 53 days

#9 Posted on | Instant Rating: 7.41
I left it up to my copy of Smackdown vs. Raw 2006 to predict the outcome of the Elimination Chamber match. The results turned out to be ekedolphin's worst nightmare.

Order of elimination (No eliminations until all 6 had entered):
Kane (Pinned by John Cena after an FU.)
Kurt Angle (Submitted to the Masterlock.)
John Cena (Pinned by Shawn Michaels after Sweet Chin Music.)
Shawn Michaels (Pinned by Carlito after a flying elbow off a chamber.)
Carlito (Submitted to the Masterlock.)

New WWE Champ: Chris Masters

Probably the most unlikely scenario, but they've done weirder booking in the past.

My picks for the rest of the card: Edge, Mickie, Show, Helms, and Torrieberg.



---

My mom says sigs are bad for you.
Shem the Penman
Toulouse



Since: 16.1.02
From: The Off-Center of the Universe (aka Philadelphia)

Since last post: 1576 days
Last activity: 1374 days

#10 Posted on | Instant Rating: 6.14
Elimination Chamber: Cena, as they continue to try to frame him as the guy who beats impossible odds.

Show/Trips: Trips, beginning his warm-up for squashing Cena at Mania.

Trish/Mickie: Mickie. Just 'cause.

Edge/Flair: Edge.

Helms/Lawler: Helms.

Boobiefest '06: Ashley.



---

"I don't think anyone anticipated the breach of the levees." -- George W. Bush, Good Morning America, September 1, 2005
fastcount123
Pinkelwurst



Since: 8.9.05
From: Philadelphia

Since last post: 4015 days
Last activity: 2751 days

#11 Posted on | Instant Rating: 2.50
It occurs to me that we may see a huge swirve in the Chamber and Kane will win the title. He has to get a big push these next couple of months because of his new movie. And he's already slated to face Batista at No Way Out. The WWE can pump up the buy rate by having it be champion vs. champion. Just a thought.

Tony
Wpob
Bierwurst



Since: 21.11.02
From: Williston Park, NY

Since last post: 4 days
Last activity: 11 hours

#12 Posted on | Instant Rating: 4.65
Kane
Show
Helms
Mickie
Ashley
Edge

The real winner? Me for saving my money by not buying this load of crap.


---

Well, that's just drunk talk! Sweet, beautiful drunk talk....
Phantom
Frankfurter



Since: 17.3.02

Since last post: 3687 days
Last activity: 3664 days

#13 Posted on | Instant Rating: 5.98
Elimination Chamber: I'll actually go with the Kane win. Cena turns afterward.
Show vs. HHH: HHH via chicanery.
Edge vs. Flair: Edge.
King vs. Helms: Every time King should lose on PPV, he doesnít. I predict the same thing happening here.
Trish vs. Mickie: Trish retains, which sets Mickie completely down the heel path.
Divas: Does it matter? WWE Bylaw #2342 states that if youíre running a Bra & Panties match with more than two participants, the winner is going to get stripped down by all the ďlosersĒ anyway.

redsoxnation
Scrapple



Since: 24.7.02

Since last post: 1791 days
Last activity: 1791 days

#14 Posted on | Instant Rating: 3.62
Trip vs. Paul Wight: Trip wins as he's been out of the main event picture for 6 months, and it's time for him to move back in.

BimboFest: Torrie Wilson because it would make the least sense.

Trish vs. Mickie James: Mickie James wins after accidentally hitting an illegal move, beginning the move of Trish to heel.

Edge vs. Flair: Flair via DQ as someone (I'll guess Shelton Benjamin) interferes to set up the feud where Flair does drop the I-C Title.

Lawler vs. Helms: Suspend the ban of the piledriver for Lawler's match. That will at least allow Lawler to use that as a way to tease the crowd. Helms wins.

Elimination Chamber: Cena wins when Vince screws Shawn, Cena and Vince hug in the ring after the match.


---

Any complaints about the preceding post can be directed at the time traveling aliens who edited it.
BigSteve
Pepperoni



Since: 23.7.04
From: Baltimore, MD

Since last post: 4153 days
Last activity: 3881 days

#15 Posted on | Instant Rating: 5.35
Just for the fun of it....

Cena wins the elimination chamber. I had read that the plan was to keep the belt on him through 'Mania, but that might have changed. Either way, the only other viable options are Angle and Michaels. Michaels looks to be heading for a feud with Vince so that's a no go. Angle....maybe, but I'll still go with Cena.

Triple H gets a win over the Big Show to gain some heat before heading into a more important program for 'Mania.

Mickie James wins becuase Trish specifically mentioned the length of her title reign on Monday.

Candace wins the Gauntlet.

Ric Flair cheats to beat Edge for whatever reason.

Gregory Helms beats the King. Normally this would be a slam dunk pick, but Helms is probably going to be a jobber either way so I don't think its out of the question that Lawler goes over.


---

He's got that hand-waving deal. He can become INVISIBLE! This means MONEY, Dawg! - AWARulz on Cena.
UnsUwe
Chourico



Since: 6.7.02
From: Germany

Since last post: 1876 days
Last activity: 1519 days


ICQ:
#16 Posted on | Instant Rating: 2.38
Not having seen ANYTHING of WWE for over a year, my predictions are based only on RAW recaps I read around here. So here we go:

Elimination Chamber
My pick: John Cena
WWE titles hardly changed in matches with more than two participants, so here should be no difference. I'd die to see Kane win it, but he will never get the title again. Possible order of elimination: Carlito - Kane - Masters - HBK - Kurt

HHH vs. Big Show
My pick: HHH
As stated above, HHH hasn't been main eventing in a long time, so it's time to show everybody who the actual star in this business is, and why not squashing Show while you're at it?

Edge vs. Ric Flair
My pick: Edge
You can see how little they care about the IC title, with Flair losing a few matches recently, but still being the IC title. I guess Edge takes it, but it was a very hard decision.

TAFKAH vs. King
My pick: King
For no apparent reason, just because they can. Is that actually the best match they had in store for Helms???

Trish vs. Mickie James
My pick: Mickie James
About time there's some fresh blood in the womens title scene.


---
Sweet dreams......
Redcumo
Bauerwurst



Since: 3.11.02
From: BC Canada

Since last post: 1042 days
Last activity: 1042 days

#17 Posted on | Instant Rating: 7.33
I'll say Cena, though I wouldn't be shocked to see a switch.
Trish over Mickie.
Candace in the Gauntlet.
Edge over Flair.
Helms over Lawler, though not convincingly.
Show over HHH.

(edited by Redcumo on 6.1.06 1802)
saturn93
Italian



Since: 21.4.03
From: Naperville, IL

Since last post: 22 days
Last activity: 5 days

#18 Posted on | Instant Rating: 2.00
Quick predictions (in my order):

1) Helms/King (Nice to get your concessions here match) -> King wins with rollup pin. Fist drop will not get the pin here (yeah, we're not in Memphis).

2) Trish/Mickie (Women's title match) -> Couple of cuties in my eyes -> Trish wins by Chick Kick, Mickie congratu...attacks from behind after match, heel turn made.

3) Edge/Flair (IC Title match) -> Edge to win title by Case-ference, and still will not cash in title shot.

4) Maria/Candace/Victoria/Ashley/Torrie (B&P gauntlet/get the girls out of the room match) -> More cuties, all of them -> Torrie over Ashley to end match by stripjob. Even I can't root for the local area girl in Maria

5) HHH/Show (Why this needed a contract signing when this is not the main event match) -> First off, within the past couple of months, I am finally starting to like HHH, and I don't know why. HHH by pedigree, Big Show's cast will be removed by HHH during match.

6) HBK/Carlito/Cena/Masters/Angle/Kane (Elimination Chamber WWE Title Match) -> All will bleed, with Cena being the first (that head wound from Raw is a target for the rest of the competitors). Order of eliminations -> 1) Carlito by Cena (FU) 2) HBK by Angle (Angle Slam) 3) Kane by Masters (Masterlock) 4) Masters by Cena (another FU) 5) Cena by Angle (Some fluke pin) to win title. Minor prediction in any match: Hate to say it, someone is probably going to blow a knee. I just have that feeling.

Hope these predictions work out.


(edited by saturn93 on 7.1.06 2329)
jerichoholic316
Weisswurst



Since: 2.1.06

Since last post: 4358 days
Last activity: 3543 days

#19 Posted on
Elimination Chamber: Kurt Angle returns to the site of his first WWE Championship win (here at No Mercy 2000) and takes the title. Cena can regain at the Rumble.

Ric Flair v. Edge: Ric Flair returns to site of HIS first WWE Championship win(1992 Royal Rumble), but I think Edge goes over and drops the title on the Road to Wrestlemania.

Gregory Helms v. Jerry Lawler: YAWN! I'll take this match to go and get a T-shirt or popcorn or something. Lawler wins.

Trish Stratus v. Mickie James: Trish wins, but does so by "accidentally" cheating...building more intrigue to the WrestleMania blow-off. Feud has to go on...who else they going to build up as a challenger to Trish?

Triple H vs. Big Show: Hmmmm...Sledgehammer of Plot vs. Sledgehammer of Fist. HHH wins, and begins the buildup for a Cena feud past the Rumble.

Six Way Skank Bra and Panties Match: Candice Michelle wins by eliminating Ashley last.
Torchslasher
Knackwurst



Since: 17.1.02
From: New F'n Jersey

Since last post: 76 days
Last activity: 76 days

#20 Posted on | Instant Rating: 5.75
Sure, why not?

Elimination Chamber- Cena retains, last eliminating Angle.
HHH over Big Show
Trish over Mickie James (heel turn later in February)
Ric Flair over Edge via DQ (briefcase use as Texas Kelly stated in his prediction)
Gregory Helms over Jerry Lawler
Candace over Victoria, starting Candace's face turn before Playboy.




---

Click Here (czwfans.com)

For all your CZW and Nickels Trivia information.


"Look guys, it's 'Lake Man!' Hope you can fit into our NARROW office, Mr. Big Lake" --MST3K The Collection V. 7
Pages: 1 2 Next