CRZ
Big Brother
Administrator



Since: 9.12.01
From: ミネアポリス

Since last post: 20 hours
Last activity: 8 hours

#1 Posted on | Instant Rating: 8.23
Hey folks! Sorry I'm a little behind, but something always seems to come up around the end of August - and I don't just mean anything I might care to ingest from the Minnesota State Fair!

Still, we're just in time with 175 DVDs and 27 Blu-rays you MIGHT want to pre-order now that they're at their cheapest, just before their Tuesday (or other days as noted) release.

In fact, you still have the chance to get them AND get them mailed to you on release date, if you're a sucker for paying for expedited shipping! It's your money!

LET'S GO


---

PICK OF THE WEEK - A TOTAL NO-BRAINER
The Best Of Soul Train (3 DVD) (The W at Amazon) The entire box set is 9 discs and retails for about $150 + shipping (timelife.com), making this a GREAT price - about a fifth the price for a third of the set. And that's good math.
The Best of Soul Train Only 1 disc (disc 1 of the box set) but a great taster

RUNNER-UP
Tube Bar Prank Calls 35th Anniversary Complete Collection [DVD+CD] Dolby/DTS "After 35 years, for the first time the legendary prank phone calls recorded from 1975-1978 are finally all released on 1 set in chronological order as they were made." Undoubtedly inspired all of Bart Simpson's calls to Moe Szyslak - more info at www.bumbarbastards.com (9/1)


---

TV OF THE WEEK

As I type this, television sets DOMINATE the current top 24 sellers. In fact, with the exception of the NCIS: LA Blu-ray, ALL of these are in there!

Sons of Anarchy: Season Two (FX, 2009)
Yes, season 3 DOES start in September
Sons of Anarchy: Season Two [Blu-ray]

House, M.D.: The Complete Sixth Season (FOX, 2009-10)

House, M.D.: The Complete Sixth Season [Blu-ray]

The Vampire Diaries: The Complete First Season (The CW, 2009-10)

The Vampire Diaries: The Complete First Season [Blu-ray]

Once An Eagle starring Sam Elliott! Epic miniseries - over 7 hours! (NBC, 1976-7)
Glenn Ford, Amy Irving, Cliff Potts - I guess people have been waiting for this one for a while, as it's a surprisingly (to me) strong seller

Brothers & Sisters: Complete Fourth Season (ABC, 2009-10)


NCIS: Los Angeles - The First Season (CBS, 2009-10)

NCIS: Los Angeles - The First Season [Blu-ray]

Thriller: The Complete Series (NBC, 1960-2)
Hosted by Boris Karloff - more info and trailer at Image (image-entertainment.com)

Agatha Christie's Marple: Series 5 (ITV, 2010)
also aired on PBS, Mystery!

Parenthood: Season 1 (NBC, 2010)


FlashForward: The Complete Series (Five-Disc DVD) (ABC, 2009-10)


The Middle: The Complete First Season (ABC, 2009-10)


Here's the rest.

Kirstie Alley's Big Life (DVD Set) (A&E, 2010)


The Judy Garland Show: Volume 5 (CBS, 1963) Episodes 1 & 2 - STREISAND!

Lonesome Dove the Series: Complete Season One (CTV/syndicated, 1994-5)


Glacier National Park (National Geographic)
Glacier National Park [Blu-ray]

"AS SEEN ON..." TRAVEL COMPILATIONS
As seen on... one or more of (PBS, Discovery, Travel, &c.)
Wild Asia : At the Edge [Blu-ray] (9/2)
Wild Asia : At the Edge (9/2)
Taroko National Park (Formosa Series) [Blu-ray] (9/2)
Taroko National Park (Formosa Series) (9/2)
Africa: Blu-ray 3-pack (A Kingdom for the Dzanga Gorilla, Africa's Super Seven and Africa's Outsiders) (9/2)

BRITISH TV OF THE WEEK
(See also "Marple" above)
The Capone Investment (ITV, 1974)

Dick Barton Special Agent (British TV Series) (ITV, 1979)


SWEDISH TV OF THE WEEK
Wallander: Episodes 1-3 (TV4, 2005)


CHINESE TV OF THE WEEK
Greed of Man (5pc) (Full Sub) (大時代 - TVB, 1992) More info in Chinese at Sina (data.ent.sina.com.cn)
Master of Tai Chi (4pc) (Ws Box) (太極 - TVB, 2008) More info in Chinese at TVB (tvcity.tvb.com)


---

MOVIES OF THE WEEK

THE BIG ONES

I find it hard to believe the bestselling movie of the week is
Marmaduke (2010)
Fails to answer the question: "Who exactly thought greenlighting an adaptation of the Marmaduke comic strip would make money?" Voices of Owen Wilson, Emma Stone, George Lopez, and a hundred other famous people

Marmaduke [Blu-ray]

Tyler Perry's Why Did I Get Married Too? (Widescreen Edition) (2010)
Janet Jackson, Jill Scott, Tyler Perry

Why Did I Get Married Too? [Blu-ray]
Why Did I Get Married Too? (Full Screen Edition)

Hey, finally a movie I'm interested in!
Harry Brown (UK, 2009)
Michael Caine IS

Harry Brown [Blu-ray]

Red Riding Trilogy (3pc) (Red Riding: In the Year of Our Lord 1974|1980|1983 - UK, 2009)

Red Riding Trilogy [Blu-ray]

Spread (2009)
Ashton Kutcher, Anne Heche - nah, I hadn't heard of it either


The Brave and the Kind (direct to video, 2010)


MOVIE WITH MMA NAMES ON THE COVER OF THE WEEK
Beatdown (Widescreen) (direct to video, 2010)
Rudy Youngblood, Michael Bisping, Bobby Lashley, Eric Balfour, Danny Trejo - that's really all you need right there, but I know you - you DEMAND a YouTube redband trailer (youtube.com)!
Beatdown [Blu-ray]

9TH COMPANY (original and English language) (9 Rota - Finland/Russia/Ukraine, 2005)

9TH COMPANY (original and English language) [Blu-ray]
9TH COMPANY COLLECTOR'S EDITION (original language and English) Adds second disc of bonus features
9TH COMPANY COLLECTOR'S EDITION [bluray] (original language and English) [Blu-ray]

BIG COLLECTIONS OF THE WEEK FROM MGM
Celebrated Women Of Color Film Collection Vol 1 The Secret Life of Bees, Out of Time, Woman Thou Art Loosed and Jason's Lyric - hmmmmm
Celebrated Woman Of Color Film Collection Vol 2 Beauty Shop, How Stella Got Her Groove Back, Waiting to Exhale and Holiday Heart - well, it's better than the LAST collection...not that that's saying much.

NEW TO BLU-RAY
The Evil Dead (Limited Edition) [Blu-ray] (1981)
VERY strong seller
FleshEater (2pc) (W/Dvd) [Blu-ray] (1988)
Not as strong a seller - although I'll bet you were WAITING for "FleshEater" to be out on Blu-ray
The Proposition (2005) (W/Dvd) (Spec Sub) [Blu-ray] (Australia/UK)
More info and trailer at FirstLook (firstlookstudios.com)

IMPORTS OF QUESTIONABLE LEGALITY
Goemon [Blu-ray] (Japan, 2009)

Goemon [Blu-ray] Same as above, different importer?
I Love You Phillip Morris [Blu-ray] (France/USA, 2009)


DOCUMENTARIES OF THE WEEK

The Films of Duki Dror V. 1 (3 DVD set) My Fantasia, The Journey of Vaan Nguyen, Raging Dove (also available separately) (Israel, 2001, 2005, 2002)
More info on these films at Zygote (zygotefilms.com) (9/5)
Raging Dove (Israel, 2002)
(9/1)
Across the River (Meever Lanahar - Israel/Ethiopia, 2009)
Directed by - you guessed it - Duki Dror


The Jeff Koons Show (Gallery HD, 2004)
More info at Microcinema (microcinemadvd.com)

Dear Pyongyang (Japan, 2005)
More info and trailer at Typecast (typecastfilms.com)

For My Wife... (2008)


Men for Sale (Hommes à Louer - Canada, 2008)
More info and YouTube trailer at Breaking Glass (breakingglasspictures.com)

Water Wars (2009)
Narrated by Martin Sheen


FURN FILMS OF THE WEEK

Uppercut Man (Qualcuno Pagherà? - Italy, 1987)
Ernest Borgnine sighting! Rescheduled from 6/29

Cinévardaphoto (France, 2004)
Collection of shorts from Agnes Varda - more info at Cinema Guild (cinemaguild.com)

Monamour (Italy, 2005)
Directed by Tinto Brass - there will be butts - more info at Cult Epics (imdb.com)

Dead Eyes Open (Full Sub) (Germany, 2008)


Ultimate Machine Girl: Collectors Tin (3pc) (Ws) OK, so we have the girl with the machine gun arm (Kataude Mashin Gâru - USA/Japan, 2008)
...and I have NO idea what might be on the OTHER two discs - rescheduled from 5/25 AND 7/6

OSS 117: Lost in Rio (Ws Sub) (OSS 117: Rio ne Répond Plus - France, 2009)


Black Ransom (Ws Sub Enh) (See Piu Fung Wan - Hong Kong, 2010)

Echoes of the Rainbow (Sui Yuet San Tau - Hong Kong, 2010)


I Hate Luv Storys (India, 2010)

I Hate Luv Storys Same as above?

COLLECTIONS OF NO GREAT SHAKES

Family Movie 4 Pack: George!, Frasier the Loveable Lion, Mule Feathers, Zindy, The Swamp Boy

AND THE REST OF THE MOVIES OF THE WEEK

Hell Is Sold Out (The Best of the British Classics) (UK, 1951)
Mai Zetterling, Herbert Lom
Apache Rifles (1964)

Four In The Morning (The Best of the British Classics) (UK, 1965)
Hot hot Judy Dench

Point of Terror (1971)

Girls on the Road (USA/Canada, 1972)


Sea Prince & The Fire Child (Shiriusu no Densetsu - Japan, 1981)
Animated - "30th Annivesary Edition"

The Waiting Room (UK, 2007)
Anne-Marie Duff, Ralf Little


Carnivorous (Lockjaw: Rise of the Kulev Serpent - direct to video, 2008)
Probably made the right choice on that title change - DMX - you know, if you are REALLY curious about this one, you should probably pick up one of the used penny copies of the original release
Carnivorous [Blu-ray]

French Film (UK, 2008)


Lena Baker Story (Rental Ready) (2008)
Tichina Arnold IS


The Project (2008)
Michael Stahl-David, Matt Servitto, Juelz Santana
(9/6)

A Quiet Little Marriage (2008)
Cy Carter, Mary Elizabeth Ellis

Brainjacked (2009)


Clear Lake, WI (2009)
Michael Madsen, Dustin Booth, Morgan Simpson, Grinnell Morris, Shi Ne Nielson, Carla Toutz, Heather Simpson, Paul Ben-Victor


Desdémona: A Love Story (2009)
Jorge A. Jimenez, Denton Blane Everett, Cindy Vela, Glenn Morshower (yes - Aaron Pierce)
More info and trailer also at Maverick (maverickentertainment.cc)

Devils' Candy (2009?) "Movie" stars most of StreetLaw Records' roster - rescheduled from 8/3 and 8/17

The Final Girl (2009)
In French - more info and YouTube trailer at Breaking Glass (breakingglasspictures.com)

Heavy Mental (Heavy Mental: A Rock-n-Roll Blood Bath - 2009)


Made for Each Other (2009)
Christopher Masterson, Bijou Phillips, Lauren German, Danny Masterson, George Segal, Patrick Warburton

The Spell (UK, 2009)
More info and trailer at Celebrity (cvdistributes.com)

Surprise, Surprise (2009)
Gay movie adapted from gay play - more info at Ariztical (ariztical.com) - rescheduled from 8/17

Tormented (2009) (UK)


Cache Girl Saves the World: A Novel in Visions (direct to video, 2010)
(9/1)

Kid Racer (Ws) (2010) Not in IMDb yet - Randy Shelly, Priscilla Barnes - here's an excruciating YouTube trailer (youtube.com)

Nursing Tuskegee No information available anywhere, but you can see the cover one more time at Drummond & Smith (drummondsmithentertainment.com)


---
ANIME OF THE WEEK
Black Blood Brothers: The Complete Series
Black Blood Brothers: The Complete Series [Blu-ray]
One Piece: Season Three, Second Voyage
Ikki Tousen Dragon Destiny Volume 3
Ikki Tousen: Premium Box (3pc)
Naruto Uncut Box Set Season 3 Vol. 2
Pokemon Elements: Collection 1 (5pc)
---

KIDZ RELEAZEZ OF THE WEEK

Strawberry Shortcake: Berrywood Here We Come (direct to video, 2010)

Strawberry Shortcake: The Glimmerberry Ball Movie This one hasn't made IMDb yet - sorry

Animal Atlas: Creepy Creatures The Scary Creatures, Skeletons, Bats in the Belfry

Bratz: Babyz - The Movie & Super Babyz (direct to video, 2006, 2007)

Bratz: Kidz Sleep-Over & Kidz Fairy Tales (direct to video, 2007, 2008)

Bratz: Girlz Really Rock & Fashion Pixies Hmmm, must be too "new" for the IMDb

icarly: iSpace Out (Nickelodeon)
Diego's Ultimate Rescue League (Nickelodeon)

Noonbory & the Super 7: I Sense Something Spooky
Sonic the Hedgehog: The Doomsday Project

Hoop Dogz: Stealing's Uncool! YEAH IT IS (9/1)

Angelina Ballerina: Love to Dance

Braceface - Getting Real


---

MUSIC OF THE WEEK

Legends of the Canyon: Classic Artists More info at Image (image-entertainment.com)
Cohen, Leonard - Bird On A Wire (1972) (UK, 1974)
A Tony Palmer film
Leaving Home - The Life & Music of Indian Ocean (2010) (India, 2008)
Rescheduled from 8/16 (9/1)

I JUST COULDN'T LIST IT UNDER "DOCUMENTARIES"
Paul McCartney Really Is Dead: The Last Testament of George Harrison? (direct to video, 2010)
Uhhh....no. But don't let that stop you, true believer!
(9/1)

Jane's Addiction- Live Voodoo DVD
Jane's Addiction: Live Voodoo [Blu-ray]

Beyoncé: The Ultimate Performer
Hollywood Rocks (Full)
One Night Only: Anniversary Edition (Aniv) The Bee Gees
Berlin: A Concert for the People (Dol Dts) Barclay James Harvest
Simply Outstanding: Live in Little Rock AR Eternal Light - rescheduled from 8/3

LEARNIN'
On The "Art of Drumming" Show Mike Portnoy, Terry Bozzio
Alfred's Teach Yourself Garage Band
Music's Everywhere
All About Rhythm & Lead Mandolin (2pc)

PUT SOME GOSPEL IN YOU
You Got What You Wanted But Lost What You Had Rev. B.W. Smith
Big Man in Bad Shape Rev. B.W. Smith
I Can't Stop Loving You Rev. B.W. Smith
Faith Tried By Fire Rev. B.W. Smith
King's Men Rev. B.W. Smith
Roots Rev. B.W. Smith
Run & Tell That Rev. B.W. Smith
Watch Them Dogs Rev. B.W. Smith

EN ESPAÑOL
Sold Out: (Gran Arena Del Cibao) En Vivo Omega El Fuerte
Dueno De Ti Lo Mejor De El Shaka Sergio Vega, Jorge Tanaka


---

CLASSICAL/OPERA/BALLET/ART &c.

Art of the Cross People love paintin' crucifixions!
Michel Legrand & Friends: The 50th Anniversary Concert, 50 Years of Music & Movies
Verdi: La Traviata
Art of War "The Story of the First World War as told Through Art" ...Art Who?

Verdi: Simon Boccanegra [Blu-ray]
Chopin at the Opera

009 Salzburg Festival Opening Concert
Szymanowski: King Roger

Susan Graham: French Songs - Live at Verbier Festival
Mussorgsky: Pictures at an Exhibition & Borodin: Symphony No. 2 [Blu-ray]

Cleopatra
Liederzyklen Op 39 & 35

Beethoven: Symphony No. 9 - The New Dimension of Sound Series [7.1 DTS-HD Master Audio Disc] [Blu-ray] (9/2)
Global Symphony
Batons, Bows and Bruises - A History of the Royal Philharmonic Orchestra (DVD with bonus CD)
Mozart: Symphonies No. 40&35 - The New Dimension of Sound Symphonic Series [7.1 DTS-HD Master Audio Disc] [Blu-ray] (9/2)


---

SPORTS!

UFC 115: Liddell v. Franklin 6/12/10 - Vancouver, BC - 115.ufc.com

Gridiron & Steel (WQED, 2002) More info at WQED (wqed.org)

Rio Breaks (2009)
Surfin' (not web surfin', either)
---

SWEAT OF THE WEEK

do more Pilates STANDING Bea Wood and Niece Pecenka - rescheduled from 8/10 and 8/23 (9/6)

Next-Level Pilates with Erika Bloom
Total-Body Toning with Lashaun Dale

Jari Love: Get Extremely Ripped Collection w/ Bonus Get Ripped & Chiseled (9/2)
Jennifer Kries: Energy Flow Vinyasa Yoga (9/2)

Lee Holden: Qi Workout AM/PM


---
SMUT OF THE WEEK - ALL OF WHICH IS...WELL, FOR CERTAIN TASTES
Ultimate Nylon 23: Spending the Evening With
Tangled Plot & Other Tales (Full)
Corset Reveries (Full)
---

RELEASES FROM ALPHA HOME ENTERTAINMENT (oldies.com) WHICH MAY OR MAY NOT BE AVAILABLE BY THE TIME TUESDAY COMES AROUND
Annie Oakley, Volumes 6-9 (4-DVD)
Atrocities of the Orient (aka Beast of the East)
Early Cartoon Rarities, 1920-1933
Adventures of Fu Manchu, Volume 1 & 2 (2-DVD)
Girl Loves Boy
Hell's Hinges (Silent)
Kentucky Blue Streak
Melody Master (aka New Wine)
Mickey the Great
Night Cargo
Old Homestead
Romance of the Limberlost
San Fernando Valley
Son of the Navy
The Son-of-a-Gun (Silent)
The Toll Gate (Silent)
Too Hot To Handle

ET CETERA

WAR (WHAT IS IT GOOD FOR)
Air Front 2: The Yanks Are Coming '42 - '45
Panzers (Double Pack 1) (2pc)

CHOO CHOO OF THE WEEK
William Tell Express "The Most Spectacular Railways of Europe"

THE TRUTH IS OUT THERE
Alien Time Machine: Encounters From Another Dimension Gosh, when you say "TRUE STORY!" ...I just don't BELIEVE you. More info at (heh) Reality (reality-entertainment.com)
The Occult: The Truth Behind the Word More info IF YOU DARE at Reality

NO PICK-UP LINE WORKS QUITE LIKE "MAY I READ YOUR FACE?"
Iris and Facial Signs with Holistic Detoxification Techniques Rescheduled from 8/13 (9/1)

BUT JUST IN CASE I'M WRONG ABOUT THAT
Secrets of Successful Dating
Secrets of Successful Dating

And finally...
IT TRULY DIDN'T FIT ANYWHERE ELSE
The Restoration of the British Motorcycle Museum

And that's it! Anything catch your eye? REPLY NOW

Otherwise, come back Monday and we'll see if all that TV is still selling like hotcakes.


---


Promote this thread!
Torchslasher
Knackwurst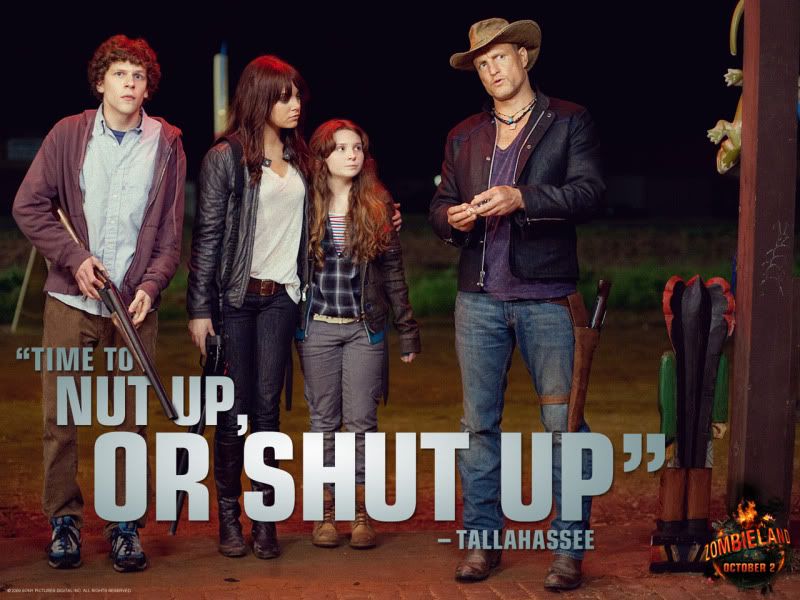 Since: 17.1.02
From: New F'n Jersey

Since last post: 13 hours
Last activity: 13 hours

#2 Posted on | Instant Rating: 3.87
It is weird to see "Spread" on the list again. That movie came out some months ago. And from the look of the DVD cover, it doesn't seem like a special edition or anything like that. Weird.

As for all the rest of the movies and such, that is about the poorest selection of films in a while. There isn't a one I would even think of renting, much less purchase.


---

"Put on your helmets, we'll be reaching speeds of 3!"
"It was nice of you to give that dead woman another chance."
"All right, look alive everybody...oh sorry Susan."- MST3K: Space Mutiny
Click Here (myspace.com)
CRZ
Big Brother
Administrator



Since: 9.12.01
From: ミネアポリス

Since last post: 20 hours
Last activity: 8 hours

#3 Posted on | Instant Rating: 8.23
Hmm, you're right - the one which came out in January (The W at Amazon) (which must have made such an impression on me I totally forgot it had come out by today) is a "Starz/Anchor Bay" release whilst this one is an "Anchor Bay/Starz" release.

Also funny: when you search for "Spread," Amazon recommends several different jars of Marmite.

You don't even like "Soul Train?!"


---


Torchslasher
Knackwurst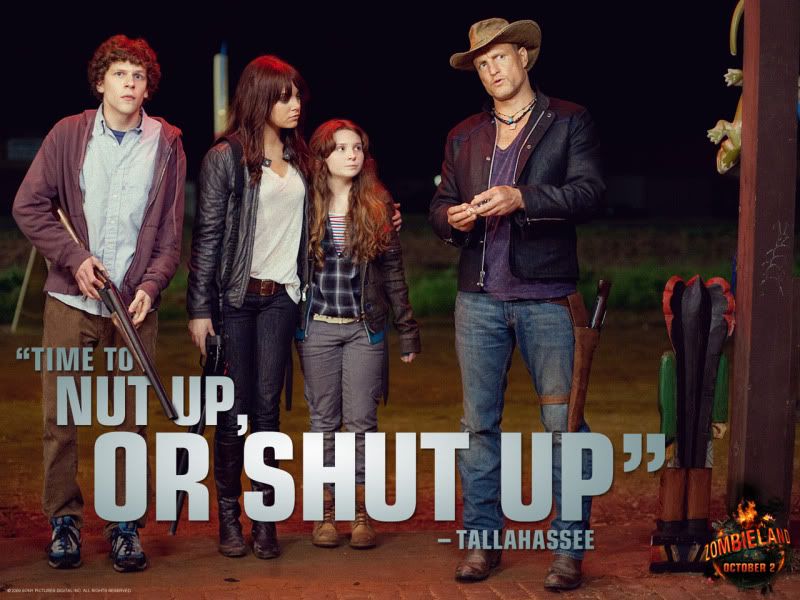 Since: 17.1.02
From: New F'n Jersey

Since last post: 13 hours
Last activity: 13 hours

#4 Posted on | Instant Rating: 3.87
I remember watching "Soul Train" occasionally as a kid. I was of course enamored by the slick moves, especially when they did the lineup spot. And Don was terrific. In the later years, I would be interested in what musical acts would grace the stage (when I knew more R & B artists). Actually that would happen with Showtime At The Apollo as well, as I sometimes watched that show when it came on after SNL.

As for paying 150 bucks for a "Soul Train" compilation...come on now.


---

"Put on your helmets, we'll be reaching speeds of 3!"
"It was nice of you to give that dead woman another chance."
"All right, look alive everybody...oh sorry Susan."- MST3K: Space Mutiny
Click Here (myspace.com)
CRZ
Big Brother
Administrator



Since: 9.12.01
From: ミネアポリス

Since last post: 20 hours
Last activity: 8 hours

#5 Posted on | Instant Rating: 8.23
NEWLY ADDED FOR 8/31

Hey lookit all this SMUT

NAUGHTY WIVES 4 (The W at Amazon)
BOUNCING BOOTIES 3
TART 'N TASTY CALIFORNIA HOTTIES 2
EAGER, WET AND NOT SO INNOCENT 2
BEGINNER'S LICK 2
SENIOR YEAR 2
COLLEGE TRY 2
EAGR, WET AND NOT SO INNOCENT 3 Let's face it...spelling isn't important for these
JUICY, RIPE & WILD
JUST US GIRLS 2
LUNCH BREAK
CAN'T GET ENOUGH 2
FRISKY & ALL ALONE 2

A Connecticut Hot Dog Tour Believe it or not, this is NOT smut - it's an actual documentary touring hot dog stands in Connecticut

Tchaikovsky: Symphonies No.5&6 'Paphetique' - The New Dimension of Sound Symphonic Series [7.1 DTS-HD Master Audio Disc] [Blu-Ray] (9/2)

Noonbory & the Super 7: I Sense Something Spooky

Smallville: Complete Fourth Season (6pc) (Ws)
Smallville: Complete Third Season (6pc) (Ws Sub)
Smallville: Complete Second Season (6pc) (Ws) I'm assuming these are rereleases

RETROACTIVELY RESCHEDULED (MAY BE AVAILABLE NOW)
On The "Art of Drumming" Show (8/25)
Music's Everywhere (8/25)
Tube Bar Prank Calls 35th Anniversary Complete Collection [DVD+CD] Dolby/DTS (8/27)
Cohen, Leonard - Bird On A Wire (1972)

RESCHEDULED FOR 9/7
Watch Them Dogs
Simply Outstanding: Live in Little Rock Ar

RESCHEDULED FOR 9/14
Proposition (2005) (W/Dvd) (Spec Sub) [Blu-ray]

NOW SHOWING UNAVAILABLE
Alfred's Teach Yourself Garage Band
I Hate Luv Storys
I Hate Luv Storys
Goemon [Blu-ray]
I Love You Phillip Morris [Blu-ray]
Goemon [Blu-ray]
Liederzyklen Op 39 & 35
Lena Baker Story (Rental Ready)

TOP PREORDERS OF THE WEEK (EXACTLY THE SAME AS LAST WEEK)
1 1 Sons of Anarchy: Season Two
2 2 House, M.D.: Season Six
3 3 The Vampire Diaries: The Complete First Season
4 4 Once An Eagle starring Sam Elliott! Epic miniseries - over 7 hours!
5 5 Brothers & Sisters: Complete Fourth Season
6 6 Marmaduke
7 7 NCIS: Los Angeles - The First Season
8 8 Tyler Perry's Why Did I Get Married Too? (Widescreen Edition)
9 9 The Evil Dead (Limited Edition) [Blu-ray]
10 10 Sons of Anarchy: Season Two [Blu-ray]
11 11 Thriller: The Complete Series
12 12 Why Did I Get Married Too? (Full Screen Edition)
13 13 Agatha Christie's Marple: Series 5
14 14 Harry Brown
15 15 Parenthood: Season 1
16 16 FlashForward: The Complete Series (Five-Disc DVD)
17 17 Harry Brown [Blu-ray]
18 18 The Vampire Diaries: The Complete First Season [Blu-ray]
19 19 House, M.D.: Season Six [Blu-ray]
20 20 The Middle: The Complete First Season
21 21 Marmaduke [Blu-ray]
22 22 Red Riding Trilogy (3pc)
23 23 Legends of the Canyon: Classic Artists
24 24 Red Riding Trilogy [Blu-ray]

Wow...that seems improbable and unlikely. We'll have to see if this phenomenon repeats itself with

CURRENT TOP PREORDERS OF NEXT WEEK
1 Supernatural: The Complete Fifth Season
2 The Office: Season Six
3 Smallville: The Complete Ninth Season
4 Criminal Minds: Fifth Season
5 Jillian Michaels: Shred-It With Weights
6 Chuck: The Complete Third Season
7 Killers
8 Thomas & Friends: Misty Island Rescue The Movie
9 Smallville: The Complete Ninth Season [Blu-ray]
10 Killers [Blu-ray]
11 Camp Rock 2: The Final Jam - Extended Edition
12 Clatterford: Season 3
13 Solitary Man
14 Forbidden Planet [Blu-ray]
15 Supernatural: The Complete Fifth Season [Blu-ray]
16 thirtysomething: The Complete Fourth and Final Season (Amazon.com exclusive)
17 Chuck: The Complete Third Season [Blu-ray]
18 Megadeth: Rust in Peace Live [Blu-ray]
19 The 4 Complete Ed Sullivan Shows Starring The Beatles
20 Doctor Who: The Creature from the Pit (Story 106)
21 MacGruber
22 Doctor Who: Planet of Fire (Story 135)
23 Boy Meets World: The Complete First Season
24 Doctor Who: The King's Demons (Story 129)

That ENTIRE list can be found over here (The W).

CURRENT TOP PREORDERED ITEM FOR THE WEEK BEGINNING:
9/14: The Big Bang Theory: The Complete Third Season
9/21: Robin Hood
9/28: Iron Man 2 (Three-Disc Blu-ray/DVD Combo + Digital Copy)
10/5: Beauty and the Beast (Three-Disc Diamond Edition Blu-ray/DVD Combo w/ Blu-ray Packaging)
10/12: How to Train Your Dragon (Single Disc Edition)
10/19: The Bionic Woman: Season One
10/26: Sex and the City 2
11/2: Toy Story 3 (Four-Disc Blu-ray/DVD Combo + Digital Copy)
11/9: Doctor Who: The Complete Fifth Series

That is all! Come back later when we do this all over again, but later.

BYE



---