CRZ
Big Brother
Administrator



Since: 9.12.01
From: ミネアポリス

Since last post: 4 days
Last activity: 1 hour


ICQ:
#1 Posted on | Instant Rating: 8.23
Still too nice outside to stay INside watching DVDs....although the heat wave may convince you otherwise (so long as you've got good air conditioning in the room with the DVD or Blu-ray player!) We're breaking down a new 120 DVDs and 23 Blu-rays out the week of Tuesday, 8/17.

PICK OF THE WEEK

Not much here, but something DID pique my interest...

Cemetery Junction (The W at Amazon) (UK, 2010)
Written/directed by Ricky Gervais & Stephen Merchant, which means "automatically gets me interested" - didn't get much a theatrical run (if at all) over here and I SURE hadn't heard about it until now... Christian Cooke, Felicity Jones, Tom Hughes, Jack Doolan, Emily Watson, Ricky Gervais, Matthew Goode, Ralph Fiennes
Cemetery Junction [Blu-ray]
---

TV OF THE WEEK

(top ones here are listed roughly in order of how fast they were getting pre-ordered as this list was compiled)

Dexter: The Complete Season Four (Showtime, 2009)
Hope you like naked John Lithgow!
Dexter: The Complete Fourth Season [Blu-ray]
Dexter: Seasons One-Four
Dexter: Seasons One-Four [Blu-ray] MOST EXPENSIVE ITEM OF THE WEEK

One Tree Hill: The Complete Seventh Season (The CW, 2009-10)


Friday Night Lights: The Fourth Season (NBC, 2009-10)


Rocky & Bullwinkle & Friends: Season Four (NBC, 1962-3) tv.com doesn't have that great a listing, so here's one from Wikipedia (en.wikipedia.org)

Ugly Betty: The Complete Fourth and Final Season (ABC, 2009-10)


Cougar Town: Complete First Season (ABC, 2009-10)


Wolverine and the X-Men: Final Crisis Trilogy (Nicktoons, 2009)
Episodes 23-26...and that'll complete the series

Keeping Up with the Kardashians: The Complete Third Season (E!, 2009)
Hey so that one girl sure has a big butt huh

Inside Hurricane Katrina: Commemorative Edition (National Geographic, 2005)


Citizen Architect (Citizen Architect: Samuel Mockbee and the Spirit of the Rural Studio - KLRU, 2010)
(8/23)

Batman: The Brave and the Bold - Season One, Part One (Cartoon Network, 2009)
Hmm - I think it's a compilation of the previously released three volumes - maybe instead of breaking up the season, they could RELEASE THE WHOLE THING SOONER OR LATER

Extreme Survival Pack (Discovery) Compilation of a few episodes from a few series (list at Amazon)

TV MOVIES OF THE WEEK
Temple Grandin (HBO, 2010)
Claire Danes, Catherine O'Hara, Julia Ormond, David Strathairn - more info at HBO (hbo.com)

Skellig: The Owl Man (Skellig - made for TV, UK, 2009)
Tim Roth IS - and doesn't he just look delighted to be there? More info and trailer at Image (image-entertainment.com)
Skellig: The Owl Man [Blu-ray]

Sorority Wars (Lifetime Movie Network, 2009)
Lucy Hale, Courtney Thorne-Smith, Faith Ford - more info at Lifetime (mylifetime.com)

Jesse Stone Collection (No Remorse / Thin Ice / Stone Cold / Sea Change / Night Passage / Death in Paradise) (CBS, 2005-10)


CANADIAN TV OF THE WEEK
Dark Oracle: Complete Series (3pc) (YTV, 2004-6)

Mona the Vampire - Season 1 (YTV, 1999)


BRITISH TV OF THE WEEK
A History of Scotland (BBC, 2008-9)
10 episodes, 5 discs - I didn't know Scotland HAD enough history for 5 discs
Simon Schama: A History of Britain (Special Edition) (BBC, 2000-2)
Also aired on A&E - it's only fair that if Scotland gets 5 discs, Britain should have 6


---

MOVIES OF THE WEEK

THE BIG ONES

The Last Song (2010)
Miley Cyrus, Liam Hemsworth, Greg Kinnear

The Last Song (Two-Disc Blu-ray/DVD Combo)

Furry Vengeance (USA/UAE, 2010)
Brendan Fraser, Brooke Shields, appearances by many of your favourite comedy people - somehow grossed almost $18M between April 30 and now

Furry Vengeance (Single-Disc Blu-ray/DVD Combo)

The City of Your Final Destination (2009)
Anthony Hopkins, Omar Metwally, Laura Linney, Charlotte Gainsbourg

The City of Your Final Destination [Blu-ray]
City Of Your Final Destination (Rental Ready)

Burning Bright (2010)
MEAT LOAF SIGHTING
BIG LIONS GA
Cash (2009) (Ws Sub Ac3 Dol) (Ca$h - 2010)
Sean Bean, Chris Hemsworth, Victoria Profeta, Mike Starr - in theatres March and April, grossed a whopping $46,488 (boxofficemojo.com)


Dead Man Running (UK, 2009)
Tamer Hassan, Brenda Blethyn, Danny Dyer, Curtis "50 Cent" Jackson
More info also at Phase 4 Films (phase4films.com)
Dead Man Running [Blu-Ray]

GET READY, NINJAS
Big Money Rustlas (Ws Ac3 Dol) (2010)
Insane Clown Posse, Tom Sizemore, Jason Mewes, Ron Jeremy, Brigitte Nielsen, Vanilla Ice, Todd Bridges, Dustin Diamond, Bridget Powers, Jimmie Walker, lots of wrestlers, and so on - really, no website? Let's go find a YouTube trailer (youtube.com)

Orlando (UK/Russia/France/Italy/Netherlands, 1992)
Tilda Swinton, Billy Zane - yikes, what an unappealing cover image

The Conversation (1974)
Gene Hackman, John Cazale - written/directed by Francis Ford Coppola

SHOUT! FACTORY PRESENTS... SOMETHING PEOPLE WHO GO TO COMIC-CON SEEM TO LIKE
Dark And Stormy Night (2009)
I'm not the right subset of nerd to understand this, but there's more info at Shout! Factory (shoutfactorystore.com)
The Lost Skeleton Returns Again (2009)
Like above, written/directed by Larry Blamire - Shout! Factory

Godkiller: Walk Among Us [Complete Film DVD] (2010)
Voice of Lance Henriksen (8/21)

HMONG MOVIE FILMED IN FRESNO OF THE WEEK
Daim Duab (Sub) (2008) Yia "The Bull" Mua (died of cancer after finishing the film), Dao "Phab Ej" Vue - in Hmong with English subtitles - more info (not MUCH more) at Celebrity (cvdistributes.com)

CRITERION COLLECTION OF THE WEEK
#48: Black Orpheus (Criterion Collection) (Orfeu Negro - Brazil/France/Italy, 1959)

#48: Black Orpheus (The Criterion Collection) [Blu-ray] More info and trailer at Criterion (criterion.com)

#534: L'enfance Nue (Criterion Collection) (France, 1968)
More info and trailer at Criterion

NEW TO BLU-RAY

Five.K.One [Blu-ray] (2010)

DOA: Dead or Alive [Blu-ray] (USA/Germany/UK, 2006)
You were WAITING for that Blu-ray, WEREN'T YOU

Nanny McPhee [Blu-ray] (USA/UK/France, 2005)
Interestingly, they don't have new DVDs available at Amazon (plenty o' used ones, though)
Hamlet (Blu-ray Book) (UK/USA, 1996)


Total Terror 1: Demonic / Uninvited [Blu-ray] (Forest of the Damned - UK, 2005)
Tom Savini (1993)
Jack Elam
Total Terror 2: A Brush With Death / Harvest of Fear [Blu-ray] (direct to video, 2007)
(2004)


Rick Steves: Eastern European Favorites [Blu-ray]
Rick Steves: Surprising Cities of Europe [Blu-ray]
Rick Steves: Celtic Charms [Blu-ray]
Rick Steves: Italy Through Back Door [Blu-ray]

DOCUMENTARIES OF THE WEEK

Four Seasons Lodge (2008)
Sexy old Jews
More info and trailer at First Run (firstrunfeatures.com)
The Black List, Vol. 2 (HBO, 2009)
More info at Indican (indicanpictures.com) Rescheduled from May (and 8/10)
Off and Running (2009)
More info and trailer at First Run
Soundtracker (2010)
Did you hear that?

America's 60 Greatest Unsolved Mysteries & Crimes

EN ESPAÑOL OF THE WEEK

El Premio (Peru, 2009)

Teniendo a Tu Bebe Una Clase Completa
Tormenta En El Paraíso (Televisa, 2007-?)
4 discs, over 13 hours...horas

MORE FURN FILMS OF THE WEEK

Ichi 1: Origin (Sub) (1-Ichi - direct to video, Japan, 2003)

The Good, the Bad, the Weird (Joheunnom Nabbeunnom Isanghannom - South Korea, 2008)
Yes, it IS an homage to that film you think it's an homage to
The Good, the Bad, the Weird [Blu-ray]
Spring Fever (Chun Feng Chen Zui De Ye Wan - China/Hong Kong/France, 2009)
Only website is in French:
although more information AND a trailer is available from Strand (strandreleasing.com)
Badmaash Company - Shahid Kapoor / Yash Raj (Hindi Film / Bollywood Movie / Indian Cinema Blu-ray Disc) (India, 2010)
Amazon says "DVD" but description says "Blu-ray" - I'm assuming it's Blu-ray as the DVD came out last month

COLLECTIONS OF WHATEVER LOOKED PUBLIC-DOMAINY ENOUGH

These are all from Mill Creek Entertainment (millcreekent.com), who no longer let me direct link to their titles, so screw 'em. Fortunately, you can save yourself a visit as most of these titles are run down in detail over at Amazon. Unfortunately, many AREN'T. Fortunately, you probably don't really want to buy any of these ANYWAY, so let's stop wasting time yakkin' about it...

Drive-In Cult Classics (12pc) 32 movies - count 'em! List at Amazon
Blood Bath (3pc) 12 movies
Pure Terror (12pc) 50 movies
Cult Terror Cinema (3pc) 12 movies - Carnival of Crime, Land of the Minotaur, The Creeping Terror, The Crater Lake Monster, The Hearse, Horror High, Lurkers, Escape from Hell Island, Fleshburn, The Babysitter, The Teacher and Bloodlust
Bloodsuckers (3pc) 12 movies - list at Amazon
Fists of Vengeance 3 discs - "over 23 hours"
1001 Classic Commercials 3 discs

Here's a bunch of collections Mill Creek has previously released - but NOW they're in COLLECTIBLE TINS!! You collect tins, right?

Alfred Hitchcock 4 discs - 20 features - list at Amazon
American Soldier - The Complete History of U.S. Wars Only 1 disc?! But it DOES comes in a COLLECTIBLE TIN
The Best of Bonanza 34 episodes on 4 discs
The Best of Johnny Carson and Friends
Civil War: America Divided 3 discs
John Wayne: Ultimate Collection 25 Movies 4 discs
Roy Rogers: 20 Movie Pack (4 DVD) List at Amazon
Spaghetti Westerns 20 Movie Pack 5 discs - list at Amazon
Victory At Sea 2 discs - list at Amazon
Vietnam War: America's Conflict 4 discs - list at Amazon
The Great Indian Wars: 1540-1890 Just 1 disc

Finally, here's some of SLIGHTLY (not much) higher quality from Pop Flix!

Night of the Zombies (2pc) 5 films - Zombie Hell House, Night of the Living Dead, Last Man on Earth, WHite Zombie and Revolt of the Zombies - yep, that's a whole lotta zombies
Dark Moon & Vampire Werewolf Collection (2pc) 6 movies - Fangs of the Living Dead, Grave of the Vampire, The Devil's Nightmare, Werewolf in a Girls' Dormitory, Werewolf of Washington, Moon of the Wolf - howl with me
Roger Corman Creature Collection (2pc) 5 movies - Attack of the Giant Leeches, The Wasp Woman, Creature from the Haunted Sea, A Bucket of Blood and Last Woman on Earth - that's just tremendous.
Roger Corman Horror Collection 2 (2pc) 5 films - The Little Shop of Horrors, The Terror, Dementia 13, She Gods of Shark Reef, Swampwomen

AND THE REST OF THE MOVIES OF THE WEEK

Alice Goodbody (Alice Goodbody - 1974)
Maybe more info closer to 8/17 at Code Red (codereddvd.com)

Wheelmen (2002)
Hey look, somebody found a movie Rainn Wilson was in and now his name is top center on the cover! I bet he is NOT the lead! Unfortunately, not much info at Phase 4 but they ARE proud of their YouTube trailer (youtube.com)

The Films Of Su Friedrich Vol. 6: Seeing Red (short, 2005)
More info at Outcast Films (outcast-films.com)

Gender Redesigner (2007)
More info at Outcast

My Necklace, Myself (2008)


The Assassin Next Door (Kirot - Israel/France/USA, 2009)
Olga Kurylenko IS - minimal info at - hmm, I guess now they're called FirstLook (firstlookstudios.com)

Dumping Lisa (2009)
Bridget Burke, Logan Lipton, Matthew Nicklaw, Al Thompson - who are ANY of those people?


Devils' Candy (2009?) "Movie" stars most of StreetLaw Records' roster - rescheduled from 8/3

Surprise, Surprise (2009)
Gay movie adapted from gay play - more info at Ariztical (ariztical.com)

A Test of Wills (2009)
More info and trailer also at Celebrity (cvdistributes.com)

Naked Truth (2010?) aka "Zalman King's Naked Truth" - wait a minute - Zalman King? Naked? That sounds EROTIC! I suspect this is an "anthology" of some of his TV episodes stitched together into a feature but you know... The Asylum (theasylum.cc) NEVER has a trailer when you WANT one


---

COMEDY OF THE WEEK

Hunid Racks Of Comedy Volume 1 Cheaper at their website (hunidracksofcomedy.com) - rescheduled from 6/15 and 7/20


---

ANIME OF THE WEEK

The Melancholy of Haruhi Suzumiya Season 2 Funny, she doesn't LOOK melancholy

Casshern Sins: Part 1
Casshern Sins: Part 1 [Blu-ray]
Casshern Sins: Part Two
Casshern Sins: Part 2 [Blu-ray]

Origin: Spirits of the Past - The Viridian Collection

Shigofumi: Complete Collection (2pc) (Sub)


---

KIDZ RELEAZEZ OF THE WEEK

Madeline's Halloween And Other Spooky Tales

My Friends Tigger And Pooh: Bedtime With Pooh

EDUMACATION
GED Mathematics Made Easy

INDOCTINATE 'EM WHILE THEY'RE YOUNG
About the Golden Rule
About the Golden Rule Teacher's Kit


---

MUSIC OF THE WEEK

Going Home Jackson Browne

Still Reigning Slayer
War at the Warfield Slayer
Live Intrusion You guessed it...Slayer

You Must See It to Believe It Gorgeous Frankenstein

Doc McKenzie & The Hi-lites - Feel Him Movin

Guitar Artistry of Ari Eisinger More info and set list at Vestapol (guitarvideos.com)

Guitar Artistry of Woody Mann: Songs From Blues - Vestapol


---

SPORTS!

ESPN Films 30 for 30: The U (ESPN, 2009)


The Heart of the Peloton Box of three bicycler docs: "Blood, Sweat & Gears: Racing Clean to the Tour de France," "Hell on Wheels" and "Yell for Cadel: Backstage at the Tour de France with Cadel Evans" - more info at First Run (firstrunfeatures.com)

Money in the Bank 2010 Cheaper at WWEShop (wweshop.com)

Prodigy-Unauthorized Story on Tiger Woods


---

SWEAT OF THE WEEK
do more Pilates STANDING Bea Wood and Niece Pecenka - rescheduled from 8/10 (8/23)

DEFEND YOURSELF
Combatives for Street Survival V.1: Index Positions, The Guard and Combative Strikes
Combatives for Street Survival V.2: Weapon Counterattacks and Situational Combatives
Combatives for Street Survival V.3: Contact Training, Protective Equipment and Street Scenarios Kelly McCann (looks like he might break out into a fit of swearing any minute)

Chinatown Jeet Kune Do Tim Tackett - wow, this looks even MORE serious - like..."watch this DVD, then walk the earth" serious


---

SMUT OF THE WEEK

Taxi: A Hardcore Parody (direct to video, 2010)
(8/20)

Extremebooty.Com: Donk Patrol DAMN

I SUPPORT YOUR RIGHT TO BE INTO THAT, BUT....EW
Grabbed Bound & Gagged


---

ET CETERA

BOX SETS OF MYSTERY FROM MADACY
Super Structures
Fairways to Heaven
Wings of Destruction
Military Secrets & Scandals of The 20th Century
Pacific Warriors
Dream Machines
Travel The World with Kids

Whoa, that's it! Oh well.

Anything catch your fancy? Tack your reply on NOW!

Otherwise yadda yadda yadda SEE YA



---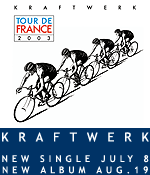 Promote this thread!
CRZ
Big Brother
Administrator



Since: 9.12.01
From: ミネアポリス

Since last post: 4 days
Last activity: 1 hour


ICQ:
#2 Posted on | Instant Rating: 8.23
Bringing you up to date since last week...

NEW ADDS FOR 8/17
Davey And Goliath Vol 1 (The W at Amazon)

Cardio Pump Kettlebell Workout With Brook Benton
Kettlebell Butts & Guts Workout With Brook Benton

Castles In the Sky (2010)
Have you ever seen a blank IMDb page before? This is pretty close. (8/19)

Green Recipes for Health & Weight Loss with Eco-Chef Debra Secunda (8/20)

The Hard Times of RJ Berger: Season 1 (MTV, 2010)
I dunno, dude - tv.com says this is out the day of the final episode? Then again....I've never heard of this show, so who cares? (8/23)

RETROACTIVELY RESCHEDULED (AVAILABLE NOW)
Daim Duab (Sub) (8/3)
Test of Wills (8/3)

RESCHEDULED TO 8/31
Surprise Surprise
Devils Candy

RESCHEDULED TO 9/28
You Must See It to Believe It

See you Monday!


---


CRZ
Big Brother
Administrator



Since: 9.12.01
From: ミネアポリス

Since last post: 4 days
Last activity: 1 hour


ICQ:
#3 Posted on | Instant Rating: 8.23
Here's our final update for tomorrow's batch!

NOW SHOWING UNAVAILABLE
Davey And Goliath Vol 1 (The W at Amazon)
Super Structures
Fairways to Heaven
Wings of Destruction
Military Secrets & Scandals of The 20th Century
Pacific Warriors
Dream Machines
Travel The World with Kids
The Films Of Su Friedrich Vol. 6: Seeing Red
Gender Redesigner
Teniendo a Tu Bebe Una Clase Completa
City Of Your Final Destination (Rental Ready)

TOP PREORDERS OF THE WEEK
1 1 Dexter: The Fourth Season
2 2 The Last Song
3 4 Friday Night Lights: The Fourth Season
4 3 One Tree Hill: The Complete Seventh Season
5 5 Dexter: The Fourth Season [Blu-ray]
6 6 Temple Grandin
7 7 Rocky & Bullwinkle & Friends: Season Four
8 8 Ugly Betty: The Complete Fourth and Final Season
9 9 Furry Vengeance
10 10 The Last Song (Two-Disc Blu-ray/DVD Combo)
11 11 Cougar Town: Complete First Season
12 12 The Melancholy of Haruhi Suzumiya Season 2
13 13 ESPN Films 30 for 30: The U
14 17 Hamlet (Blu-ray Book)
15 14 The Lost Skeleton Returns Again
16 15 Keeping Up with the Kardashians: The Complete Third Season
17 24 The Good, the Bad, the Weird [Blu-ray]
18 20 Furry Vengeance (Single-Disc Blu-ray/DVD Combo)
19 21 Dark And Stormy Night
20 18 The City of Your Final Destination
21 22 My Friends Tigger And Pooh: Bedtime With Pooh
22 16 Wolverine and the X-Men: Final Crisis Trilogy
23 19 Black Orpheus (The Criterion Collection) [Blu-ray]
24 -- Batman: The Brave and the Bold - Season One, Part One

Dropping out from the last check is The Good, the Bad, the Weird.

NEXT WEEK'S CURRENT TOP PREORDERS
1 Lost: The Complete Sixth and Final Season
2 NCIS: Season Seven
3 Lost: The Complete Sixth and Final Season [Blu-ray]
4 Lost: The Complete Collection [Blu-ray]
5 Lost: The Complete Collection
6 The Back-Up Plan
7 Gossip Girl: The Complete Third Season
8 The Simpsons: The Complete Thirteenth Season
9 Time Bandits [Blu-ray]
10 The Back-Up Plan [Blu-ray]
11 The Simpsons: Season 13 (Limited Edition Collector's Box)
12 Fullmetal Alchemist: Brotherhood, Part 2 [Blu-ray]
13 City Island
14 George A. Romero's Survival of the Dead (Ultimate Undead Edition) [Blu-ray]
15 Fullmetal Alchemist: Brotherhood, Part 2
16 Dinosaur Train: Dinosaurs Under the Sea
17 Bad Mother's Handbook
18 90210: The Complete Second Season
19 The Simpsons: The Thirteenth Season [Blu-ray]
20 Dorian Gray
21 George A. Romero's Survival of the Dead (Two-Disc Ultimate Undead Edition)
22 Dorian Gray [Blu-ray]
23 Shogun Assassin (30th Anniversary Collector's Edition) [Blu-ray]
24 Electric Light Orchestra -Live: The Early Years

The entire list can be found over here: 8/24 (The W)

CURRENT TOP PREORDERED ITEM FOR THE WEEK BEGINNING...
8/31: House: The Complete Sixth Season
* 9/7: Supernatural: The Complete Fifth Season
9/14: The Big Bang Theory: The Complete Third Season
* 9/21: Robin Hood
9/28: Iron Man 2 (Blu-ray/DVD Combo + Digital Copy)
10/5: Beauty and the Beast (Three-Disc Diamond Edition Blu-ray/DVD Combo w/ Blu-ray Packaging)
10/12: How to Train Your Dragon (Single Disc Edition)
* 10/19: The Bionic Woman: Season One
10/26: Sex and the City 2

That'll wrap things up for this week, so until NEXT time...SEE YA



---