Eddie Famous
Andouille



Since: 11.12.01
From: Catlin IL

Since last post: 517 days
Last activity: 57 days

#1 Posted on | Instant Rating: 6.85

I downloaded this the other day and have been using it as my browser....I can't really say whether I like it more or not. The pop-up killer works nicely, but the tabs vs. windows thing...I'll give it some time.

Anyone else using this and have some ideas/opinions?


---

"In the sky. Lord, in the sky..."
Promote this thread!
FriedEgg
Polska kielbasa



Since: 13.6.03
From: Washington, DC

Since last post: 3773 days
Last activity: 3773 days

#2 Posted on | Instant Rating: 7.93
Netscape is basically the Mozilla suite with some bloat extra features like the IM. If you like Netscape, and you don't want those extras, then you may wish to try the regular Mozilla suite. In general, Mozilla is updated more often: Netscape 7.1 was based on Mozilla 1.4, and Netscape 7.2 is based on Mozilla 1.7 I think. Mozilla 1.8 is at alpha 3 right now, so for the moment you're not too far behind the current code.

Many people switched from the Mozilla suite to Mozilla Firefox which is a stand-alone browser (instead of a suite with mail, html editor, calendar, etc) and quite a bit lighter. Most former IE users I know adapted more quickly to Firefox than the Mozilla suite.

Oh, and the tabs... not everyone likes them, but people that do tend to love them. I love them. If you need more control over their behavior there are add-ons like Tab Browser Extensions. Another feature I can't live without is "Find As You Type." When you're on a page, try typing / then a word you want to find. If you have any specific questions, feel free to ask.


---

wrestlingDB: Wrestling news for busy/lazy people.
#wrestlingdb on EFNet (irc) - Chat, or just idle and see news headlines as they happen.
Guru Zim
SQL Dejection
Administrator



Since: 9.12.01
From: Bay City, OR

Since last post: 17 days
Last activity: 10 days


ICQ:
#3 Posted on | Instant Rating: 8.81
Additionally, since AOL laid off most of the Netscape people (I'm working from memory here, maybe this is wrong) the Netscape branded version just seems wrong to me.


---

Willful ignorance of science is not commendable. Refusing to learn the difference between a credible source and a shill is criminally stupid.
Tenken347
Knackwurst



Since: 27.2.03
From: Parts Unknown

Since last post: 3 days
Last activity: 9 hours

#4 Posted on | Instant Rating: 5.73
Incidentally, you don't have to use the tabs if you don't like them. I just closed the tabs bar and open things in new windows, which is still an option under right click.
EddieBurkett
Boudin blanc



Since: 3.1.02
From: GA in person, NJ in heart

Since last post: 2 days
Last activity: 4 hours

#5 Posted on | Instant Rating: 6.98
I thought tabs were stupid at first. Then I learned to love them. Instead of having zillions of pages open in separate windows, as I read a page, I'll open any interesting links in another tab, and hit them when I'm done. What winds up happening is that each separate window contains a bunch of pages sorted by topic. Tabs are also nice at work, where you can have a legitimate page in the same window as a bunch of 'other' stuff. So long as the serious page is up when you minimze the window, anyone who looks at your taskbar won't see any evidence you're looking at the other stuff.

Whatever happened to AOL using the Netscape name for low-cost Internet Service?

(edited by EddieBurkett on 20.8.04 0737)
---

You've gotta carry that weight...
Alessandro
Lap cheong




Since: 2.1.02
From: Worcester MA

Since last post: 79 days
Last activity: 2 days

#6 Posted on | Instant Rating: 3.04
Agreed, using tabs rather than opening a new window for every page makes web browsing a lot more "cleaner" now (for me at least) ... Although I'm still using busted ol' Netscape 7.1; may have to consider an upgrade soon, although - for some bizarre reason that even I don't completely understand - I still use Netscape Communicator 4.77 on occassion. In fact, that's the browser I use to scan The W, and leave the more HTML-"intensive" sites for 7.1.





(edited by Alessandro on 20.8.04 0833)

---

Alessandro "Hercules" Boondy

Just so you guys know: 75% of this crap [you read on the internet] is made up, either by the writer, or the wrestler the writer is getting the dirt from. Just so you know. -- Statement by "Tammy Sytch", from Hyatte's Dec. 29th column ... Lest we forget.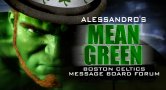 Jobberman
Kishke



Since: 2.1.02
From: West Palm Beach, FL

Since last post: 1422 days
Last activity: 74 days

#7 Posted on | Instant Rating: 6.01
The extensions are great. I use the mouse gestures that I originally discovered in Opera. I can't use IE anymore.
ScottLadd
Chipolata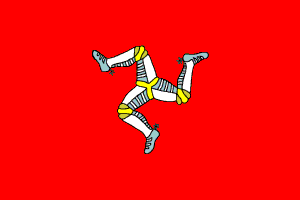 Since: 23.1.04
From: Douglas, Isle Of Man

Since last post: 4952 days
Last activity: 4841 days

#8 Posted on | Instant Rating: 2.71
I use a bit of both. FireFox and IE. IE has better integratino with MS stuff so I like it still for that but FF is a better program - I love the view image option. Even with photo not showing you can usually view them by clicking on 'View Image'. a feature IE needs badly. We all love pics online!


---

I ran, I ran so far away 'cos I want you to want me and I was angry when I met you, you stupid girl


Can you spot Big Ron Atkinson?
estragand
Summer sausage



Since: 18.6.02

Since last post: 3896 days
Last activity: 3896 days

#9 Posted on | Instant Rating: 5.19
I installed Firefox for testing purposes and noticed a few things. Mainly, for whatever reason, things load alot quicker than IE. Maybe it's just the firewall in my office, but for some reason, pages with large background images or cell backgrounds would tie up IE. Those big background images on each MLB team's page were a major problem for my IE. Haven't encountered any problems with this through Firefox, yet.

I noticed the "favorites" icon that some sites add to their URL bar is instantly visibile. In some popular versions of IE, you would have to bookmark a site as a "favorite" before the icon popped up. Example: ESPN has a little "E" that appears in the address/URL bar. Also, when you use the dropdown feature of your URL bar, Firefox not only has recently viewed URL's, but the TITLE of the site as well.

I'm not crazy about the tabs. IE in XP sort of does this if you have more than 3 windows open. I like to set the window size differently for certain sites, and I haven't figured out a way to adjust tab sizes, yet. For instance, at work I'll have a "legitimate/pro" site up at fullscreen...and a "personal/fun" site up at 1/2 screen. I "tab" between them via the Windows bar at the bottom of my screen.

But yeah, I think it's an improvement over IE and plan to keep using it.


---

-ES
Visit ES online- it's "Internet Entertainment"!