Mr. Boffo
Scrapple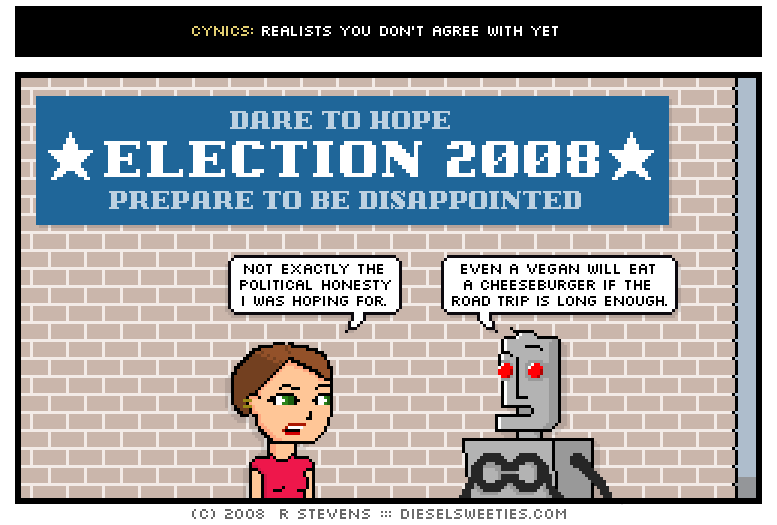 Since: 24.3.02
From: Oshkosh, WI

Since last post: 1785 days
Last activity: 1746 days

#1 Posted on | Instant Rating: 5.12
http://www.thefutoncritic.com/news.aspx?id=20080402nbc01
I'm annoyed because I was going to list all the new shows in production for next season in this weeks TV Ratings, and that means I would have already mentioned some of these.

Go to that link to get descriptions for all the new shows.
Most interesting to me, however, is a yet unknown spin-off of "The Office" that will air after the Super Bowl in February 2009.

In terms of returning shows, basically every scripted show that wasn't already announced as ended (Bionic Woman, Journeyman, Las Vegas, Scrubs) is coming back.

Chuck, Heroes, Biggest Loser: Families, Law & Order: SVU, Law & Order, Deal or No Deal, Lipstick Jungle, My Name Is Earl, 30 Rock, The Office, ER, Celebrity Apprentice, Life, Friday Night Lights, Medium, American Gladiators, America's Got Talent, Last Comic Standing, and Nashville Star are all listed as coming back sometime in the next 12 months.

(edited by Mr. Boffo on 2.4.08 2109)
Promote this thread!
PeterStork
Sujuk



Since: 25.1.02
From: Chicagoland with Hoosiers, or "The Region"

Since last post: 1180 days
Last activity: 943 days

#2 Posted on | Instant Rating: 5.20
The three editions of "Thursday Night Live" leading up to the election have the potential to be decent except that the task of now writing two hours of material in a week could tax the crew as well as cannibalize decent skits from the Saturday flagship. Plus the high expectations for the show coming off their decent spring (and airing in the time slot following The Office). It'll be interesting, but I don't know how good it'll be.

Yay Chuck! (Not that we didn't know this already, but Yay Chuck!) With Pushing Daisies back on ABC I'll still have both my Chucks.


---

exit 670 dot com | digital route 66
kwik
Summer sausage




Since: 5.9.02
From: Norwich, NY

Since last post: 845 days
Last activity: 825 days

#3 Posted on | Instant Rating: 5.00
Originally posted by Mr. Boffo

---


Chuck, Heroes, Biggest Loser: Families, Law & Order: SVU, Law & Order, Deal or No Deal, Lipstick Jungle, My Name Is Earl, 30 Rock, The Office, ER, Celebrity Apprentice, Life, Friday Night Lights, Medium, American Gladiators, America's Got Talent, Last Comic Standing, and Nashville Star are all listed as coming back sometime in the next 12 months.



---


ER will be returning, for it's 15th and final season (futoncritic.com)

NBC preview site (nbc.com), includes some shows that aren't mentioned in the main press release, including a couple of more adaptions from the BBC- an American version of Top Gear, and Who Do You Think You Are?, celebrities researching their family trees.

In any event, this is an early release, though according to the Futon Critic, not the first- we missed presentations by Nickelodeon, the SciFi Channel, USA AND Hallmark. A bunch of cable networks have their presentations throughout the month, and the major networks in the traditional May slots:

May 12- NBC (Part 2)
May 13- ABC/ESPN
May 14- CBS
May 15- Fox, The CW


---

DrDirt
Banger



Since: 8.10.03
From: flyover country

Since last post: 235 days
Last activity: 137 days

#4 Posted on | Instant Rating: 8.00
Thank God E.R. will finish. I just couldn't watch it the last few years and loved it the first fou or five.


---

Perception is reality
Zeruel
Thirty Millionth Hit
Moderator



Since: 2.1.02
From: The Silver Spring in the Land of Mary.

Since last post: 396 days
Last activity: 338 days

#5 Posted on | Instant Rating: 4.05
IMDB.com has more on Friday Night Lights being a DirecTV only show. I have never seen the show, but I would be pissed if I was as fan as I have Comcast (not for very much longer), but I guess that new episodes are being produced should make fans happy. At the very least, they COULD be repeat on Bravo or something a few months after the shows are first run.

Click Here (imdb.com)

'Friday Night Lights' Remain Lit
Saying that he had "structured an innovative deal" with DirecTV to keep Friday Night Lights alive, NBC Entertainment Co-Chairman Ben Silverman announced Wednesday that the critically praised but low-rated series would return to the air next fall with all-new episodes that would first air on the home-satellite company's entertainment channel, The 101, beginning in October and then rerun on NBC early next year. In a conference call with reporters, Silverman said that he wanted to save the show because "if I had one more person on a plane tell me it's their favorite show, I was going to lose my mind." Terms of the deal were not disclosed, and on its face it would appear to guarantee that ratings for the series would remain low, since many of those watching it on DirecTV would unlikely tune in again for the reruns on NBC. That prospect did not appear to faze Silverman, who said that the deal allowed NBC "to have this jewel of a show and not even need to expand its audience to succeed on a financial basis." In a statement, Friday Night Lights executive producer Peter Berg said that he is "excited to be a part of something that feels legitimately groundbreaking, and new."

The Futon Critic has a thing here Click Here (thefutoncritic.com)

(edited by Zeruel on 3.4.08 1709)

---
-- 2006 Time magazine Person of the Year --


"Who would want to rent a chicken?" -- The Bowler