brick
Bockwurst



Since: 17.1.02
From: Pittsburgh, PA

Since last post: 1848 days
Last activity: 1844 days

#21 Posted on
Originally posted by Ffej

---

br>
Cheerleading is not a sport. Any athletic event that requires judges to determine the outcome is not a sport. Sport is the athletic endeavor between two oppenents to determine a winner, period. Football, Baseball, Soccer, Basketball, Cricket, Rugby, Field Hockey, Polo, Water Polo, Volleyball, Tennis, Ping Pong those are sports (there are more, but you get the picture).

\

---


Don't Judges (refs/umpires) have allot to do with determining the games you have mentioned. (Game 6 of the Kings Lakers series, Balls and Strikes come to mind).
So that means Basketball and Baseball are disqualified because someone can determine the outcome other than the two opponents.



Originally posted by Downtown Bookie

---

br>
Does it matter? When all is said and done, doesn't the discussion of whether auto racing (or any other activity, for that matter) is or is not a sport boil down to a matter of semantics? We've seen above how dictionary definitions, personal qualifiers, and the opinion of experts can all be used to make a case one way or the other. But in the end, does our terminology really matter? Does the fact that I may or may not consider Dale Jarrett an athlete have any effect on his ability to do what he does on the race track? Or the pleasure so many derive from viewing it? Does acknowledging or refusing to acknowledge Tiger Woods as an athlete detract in any way from his accomplishments on the golf course? Is the enjoyment one may get from watching Jamie Noble perform in the wrestling ring heightened or lessened by labeling him an entertainer, or an actor, or a performer, as opposed to an athlete? To quote Shakespeare, "What's in name? That which we call a rose, by any other name would smell as sweet."

\

---

Well Said.
Stefonics
Frankfurter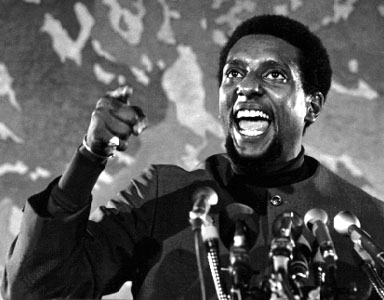 Since: 17.3.02
From: New Jerusalem

Since last post: 260 days
Last activity: 10 days

#22 Posted on | Instant Rating: 1.00
WyldeWolf1 sez:

---

Here's a good measure: Ask yourself if you could perform the activity at the same level while smoking. If you can, it's not a sport.

---


Wrong. As an avid Mets fan, it has been well documented that Keith Hernandez smoked two packs a day, yet still performed better than the majority of major league first basemen in his prime. The guy was so bad, when he wasn't batting, he'd go into the clubhouse and puff until he either had to a: go on deck, or b: take the field. Baseball is a sport.

As for Nascar being a sport, I'm not sure where I stand on this one. Yes, it does take a tremendous amount of skill to do what they do (regardless of whether or not they only drive in circles). But on the other hand, it does not take very much physical prowess to be a Nascar driver. The best analogy that I can come up with is that it's almost like a very high speed and dangerous version of chess.

Edit: oops, didn't see that chess was on the official list of "sports"... I guess that makes Nascar a sport. I'm an avid chess player, but I don't consider it a sport. To each his own, I guess...

(edited by Kidbrooklyn on 25.8.02 0407)

---

Be peaceful, be courteous, obey the law, respect everyone; but if someone puts his hand on you, send him to the cemetery.
-Malcom X
ManiacalClown
Landjager



Since: 2.1.02
From: Houston, TX

Since last post: 1854 days
Last activity: 1853 days

#23 Posted on | Instant Rating: 0.00
Yeah, I broke the table, but it still fits on my 1024 x 768 resolution so I declare that anyone whom this table breakage adversely affects needs to purchase a larger monitor.


---
Nate The Snake
Liverwurst



Since: 9.1.02
From: Wichita, Ks

Since last post: 5057 days
Last activity: 4526 days

#24 Posted on
I have but two things to say.

First, "Aeronautics" as a sport sounds less like racing or flying airplanes, and a great deal more like some sort of competetive assembly sort of thing. Or maybe synchronized instrument reading.

And what in the hell is "korfball"?

That sounds like the stuff that'd be on, like... ESPN-15 or something. "Next up is Aeronautics, this week featuring Steve "Altimeter" Robinson's tragic, near career-ending eyestrain. That's right after the finals of the Men's Scary-Face-Making, part of our exclusive coverage of this year's Not Very Mainstream Games."


---

Kansas-born and deeply ashamed
The last living La Parka Marka: HE raised the briefcase!
ges7184
Lap cheong



Since: 7.1.02
From: Birmingham, AL

Since last post: 43 days
Last activity: 31 days

#25 Posted on
Anybody who actually watches the Olympics and think that they are an authority of determining what is and what is not a sport is out of their mind. I mean, I'm expecting Monopoly to be an official Olympic sport by 2008.

I pretty much agree with Ffej's definition (you could add horses to racing). While a referee or umpire may change an outcome of the very rare game (usually this is an excuse for the losing team and/or fans to whine about. For example, I was at a Tennessee/Florida a couple of years ago, and Florida scored a late touchdown on a dubious call, he really dropped the ball, but it was called a catch. Some fans might, and did, say that the referee costed Tennessee the game. But that really wasn't the case. Tennessee should have been much further ahead at this point considering the way both teams played. Also, it would have only brought up third down, so who is to say that Florida wouldn't have scored in the next two plays, which seemed likely the way Florida was moving the ball. As I said, blaming the ref was just an excuse.), 99% of the time it will come down who scores the most points, runs the fastest, jumps the furthest, etc.

However, when it comes to cheerleading, gymnastics, figure skating, etc., the outcome will be determined by judges 100% of the time guaranteed. And that will always be subjective. Not just part of the time, but always.

But Downtown Bookie is right, it's all semantics. However, while you can say "Why should you care if I call it a sport?", you could also say "Why should you care if I DON'T call it a sport?" At the end of the day, it really doesn't matter. It seems NASCAR fans get pretty darn defensive about this whole sport issue (the only ones worse are figure skating fans, they honestly get very, very angry, almost to the point of being scary, if you even suggest that you don't think that skating is a sport!)

Oh, and one more thing, "korfball" sounds like it should have something to do with Tim Conway to me.

(edited by ges7184 on 27.8.02 1034)
WyldeWolf1
Boerewors



Since: 20.6.02
From: Florida

Since last post: 5740 days
Last activity: 5740 days

#26 Posted on
First, to clear up the smoking rule:

You may name someone (eg Keith Hernandez) who smokes and yet performs well compared to others. That is not what I was talking about. I said "if you can perform at the same level". In other words, would Keith Hernandez be a better baseball player if he didn't smoke? Since it would increase his lung capacity and cardiovascular fitness, I would say yes.

To whoever said my definition eliminated baseball: WTF? Baseball is not an aerobic sport, but by what other means is its outcome determined other than physical prowess and skill? Why do people care if they use steroids if it's not an athletic contest? Weightlifting is a sport; definitely not aerobic, etc.

Downtown Bookie, my understanding of your dictionary eliminates NASCAR drivers as athletes. Everything in the definitions pointed to the main criteria of the contest being physical prowess. The determining factor for NASCAR is the car. Do you seriously think otherwise?

No one is arguing that NASCAR takes some physical ability. Guess what? So does typing this post. That's a ridiculous example to show you that there is some point at which there is not enough physical activity to define an event as a sport.

BTW, the Olympic Committee is not a good authority on defining sports. How sad is that?

I agree that it doesn't really matter what is defined as a sport, but the subject was up for discussion.

As far as the subjectivity question is concerned, it tends to be a grey area. There is however, a HUGE difference between referees and judges. Referees and other officials are governed by the rules of the sport. They cannot change them in any way. When they make a mistake, it is because they thought they saw something other than what happened, not that they decided to interpret the rules in a certain way.

Judges, on the other hand decide what is "better" about one performance over another. There are usually vague guidelines that allow lots of subjective interpretation. In other words, there is no set of actions a competitor may perform that ensures victory over their opponent. Ever.

If figure skating is a sport (and I'm not saying it isn't), then when we on the internet judge a pro wrestling match, it technically becomes a sport without awards.

(edited by WyldeWolf1 on 27.8.02 1552)

---

"My doctor says my nose would stop bleeding if I'd just keep my darn finger out of there!"
"Me fail English? That's un-possible!"
--Ralph Wiggums
rockdotcom_2.0
Frankfurter



Since: 9.1.02
From: Virginia Beach Va

Since last post: 1890 days
Last activity: 90 days

#27 Posted on
To me this is easy, NASCAR (and all auto racing) is most definitely a sport. Being a world class athlete has NOTHING to with your body and your conditioning in a sense. Micheal Jordan was never the biggest or strongest. Niether was Wayne Gretzky. Neither was Ali or Mike Tyson (in his prime). John Stocktons physique or conditioning never put fear in anyone. Allen Iverson is 180 lbs soaking wet. What makes them good is their mental game. Same with NASCAR. Anybody on this board can drive, but most of us would shit our ants on Daytona raceway going 200 MPH with 20 cars within 15 or so feet of us. Racers have the mental ability to do something that none of us can do. Just like 90% percent of us play basketball but we cant hang with even a marginal NBA player.


---

When a chicken in this neighborhood gets angry, it will chase you down...
Pages: Prev 1 2