AWArulz
Scrapple



Since: 28.1.02
From: Louisville, KY

Since last post: 8 days
Last activity: 8 days

#1 Posted on | Instant Rating: 5.25
Ok, so I read the old thread on this movie (http:\\www.the-w.com/forum.php/id=8&page=5) and only saw a response or two.

I just watched this movie with my teenagers - and though we laughed a couple times at the sheer stupidity of it, both of them thought it was a waste of their time.

Can someone explain the attraction of this movie to me properly? I don't see it. IO love dumb and dumber, but I didn't "get" this one at all. It was just pointless and not that funny (although the Ron Kwan Do instructor's "wife" was funny)





---

You're putting Descartes before the horse!
Promote this thread!
geemoney
Scrapple



Since: 26.1.03
From: Naples, FL

Since last post: 10 days
Last activity: 32 min.

#2 Posted on | Instant Rating: 4.81
I have NO desire to see this movie, for some reason. It just looks beyond stupid, and I've been accused of having a "different" sense of humor.

My mom, sister, aunt and uncle all watched it last weekend, and none of them liked it. They said they didn't even laugh once.

But everyone I've talked to has loved it.

(edited by geemoney on 26.2.05 2315)

---

College, Sports and More!: Experience It




Freeway
Scrapple



Since: 3.1.02
From: Calgary

Since last post: 2251 days
Last activity: 1939 days

#3 Posted on | Instant Rating: 5.63
Originally posted by geemoney

---

I have NO desire to see this movie, for some reason. It just looks beyond stupid, and I've been accused of having a "different" sense of humor.

My mom, sister, aunt and uncle all watched it last weekend, and none of them liked it. They said they didn't even laugh once.

---


I saw this after Garden State. My friends convinced me to go because it's "better than Garden State". I relented.

They were wrong. It BLEW. I felt like I was laughing at special needs kids.


---

DVDs; Blog
~New Our Lady Peace album "Vampires" this March~
dwaters
Bierwurst



Since: 16.10.02
From: Connecticut

Since last post: 15 days
Last activity: 15 days

#4 Posted on | Instant Rating: 1.84
For me, the funny came from the performance of the kid playing Napolean and the character himself.
High school is a time when everyone is desperate to fit in. Napleon just does not give a shit or even pretend to. He shops at Goodwill and does a dance a school assembly wearing freakin' moon boots.
His stupid facial expression made me laugh, plus the use of "Gosh!" and "Flippin'" and the fact that he keeps numchucks in his locker.
It was just so weird it was funny.


Battlezone
Potato korv



Since: 27.2.03
From: Seattle, Washington

Since last post: 4091 days
Last activity: 694 days

#5 Posted on | Instant Rating: 3.43
For me, the funniest scene in the movie wasn't even IN the movie. It was a deleted scene. I didn't laugh once during the movie, and my friends just kept telling me I didn't "get" it.

Glad I'm not the only one. I was starting to worry.

(edited by Battlezone on 26.2.05 2053)

---

"It's the four pillars of the male heterosexual psyche. We like naked women, stockings, lesbians, and Sean Connery best as James Bond because that is what being a [man] is." -Jack Davenport, Coupling
Big Bad
Scrapple



Since: 4.1.02
From: Dorchester, Ontario

Since last post: 429 days
Last activity: 326 days

#6 Posted on | Instant Rating: 3.99
Perhaps you just had the wrong perspective going in. I went to see it thinking it was going to suck, as did the majority of people in the theatre (your average blase teen audience). The movie was just so goofy and different, however, that is totally sucked me in and I laughed harder in the theatre than I have in a long time.


---

I'm interested in selling my youngest daughter into slavery as sanctioned in Exodus 21:7. She's a Georgetown sophomore, speaks fluent Italian, always cleared the table when it was her turn. What would a good price for her be? While thinking about that, can I ask another? My Chief of Staff Leo McGarry insists on working on the Sabbath. Exodus 35:2 clearly says he should be put to death. Am I morally obligated to kill him myself or is it okay to call the police? Here's one that's really important because we've got a lot of sports fans in this town: touching the skin of a dead pig makes one unclean. Leviticus 11:7. If they promise to wear gloves, can the Washington Redskins still play football? Can Notre Dame? Can West Point? Does the whole town really have to be together to stone my brother John for planting different crops side by side? Can I burn my mother in a small family gathering for wearing garments made from two different threads? Think about those questions, would you? One last thing: while you may be mistaking this for your monthly meeting of the Ignorant Tight-Ass Club, in this building, when the President stands, nobody sits." --- President Jed Bartlett, The West Wing
ekedolphin
Scrapple



Since: 12.1.02
From: Indianapolis, IN; now residing in Suffolk, VA

Since last post: 7 days
Last activity: 1 day

#7 Posted on | Instant Rating: 4.52
I haven't seen it myself, but the feedback I've gotten from my Blockbuster customers has been kinda unusual.
People around my age (23) tended to enjoy it, while people 40-something and older tended to
hate
it. There have been a few customers who've broken that mold, but I've noticed a definite dichotomy involved, enough of one that I felt I should mention it.
---
"The price is wrong, bitch!"
--Happy Gilmore to Bob Barker, Happy Gilmore
Four-Time Wiener of the Day (5/27/02; 7/3/02; 7/30/04; 8/28/04)
Certified RFMC Member-- Ask To See My Credentials!
Super Shane Spear
Bierwurst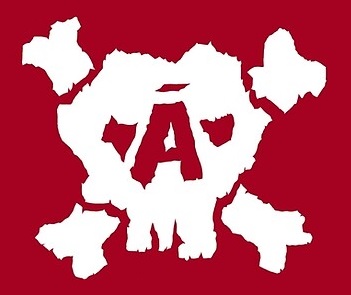 Since: 2.1.02
From: Sector 7 Slums

Since last post: 3537 days
Last activity: 3537 days

#8 Posted on | Instant Rating: 3.08
The 40+ year olds didn't like a movie produced by MTV films? What is this world coming to?

The bottom line for this movie is that quoting it is about ten times more fun than watching it.

(edited by Super Shane Spear on 26.2.05 2328)
spf
Scrapple



Since: 2.1.02
From: The Las Vegas of Canada

Since last post: 1571 days
Last activity: 119 days

#9 Posted on | Instant Rating: 5.72
I have noticed a near-total split between my friends/acquaintances on this movie, which has me so unnerved I simply refuse to see it, adding it to "Titanic" on the list of films I will never ever ever ever watch.

Thus far EVERY single person I know who has not liked it has despised this movie like the lead actor came and kicked their mothers in the teeth or something. And EVERY single person I know who liked it has been slavishly devoted to this movie. I mean like Kool-Aid drinking, Yes Mr. Koresh sort of devoted. I'm just not comfortable at this point with the whole thing, and want it to go away before some sort of Jihad starts inside my cell phone contact list.


---
Torchslasher
Knackwurst



Since: 17.1.02
From: New F'n Jersey

Since last post: 172 days
Last activity: 171 days

#10 Posted on | Instant Rating: 5.75
I with you all on the "love it or hate it" aspect. I personally loved the movie. You guys didn't laugh at all at the older brother who was trying to be gangsta? I thought he was a riot. The character of Napolean was great as well, and I loved the use of "Glamour Shots" as a gimmick.

It turns out though that my brother-in-law and sister HATED the movie, not laughing once. Oh well.


---

Click Here (czwfans.com)

For all your CZW and Nickels Trivia information. Join La Revolution!
BongHitter
Linguica



Since: 12.8.02
From: Iowa

Since last post: 2838 days
Last activity: 1160 days

#11 Posted on | Instant Rating: 0.87
Count me among those who really liked this movie. I can't really explain why I do. I guess the weirdness/quirkyness and the deadpan delivery on the gags just worked for me. I was honestly falling out of my chair laughing a few times. Yet every time I recommend this movie to a friend, they chide me later about what an utter waste of time they thought it was.

PEDRO FOR PRESIDENT!


---

Arguing on the Internet is like running in the Special Olympics...even if you win, you're still retarded.
Bullitt
Shot in the dark




Since: 11.1.02
From: Houston

Since last post: 1268 days
Last activity: 1268 days

#12 Posted on | Instant Rating: 5.53
See, I loved it.

Maybe the lack of any swearing or sex is what drives people away from this movie.

Your mom goes to college.


---
New Blog Site...I'm out to prove I've got nothing to prove
Mayhem
Scrapple



Since: 25.4.03
From: Nashville, TN

Since last post: 941 days
Last activity: 825 days

#13 Posted on | Instant Rating: 4.12

I love this movie. It's already one of my faves. It's just a movie about nothing.

Tater Tots rule.


---

BABY MAYHEM

Summer 2005
PeterStork
Sujuk



Since: 25.1.02
From: Chicagoland with Hoosiers, or "The Region"

Since last post: 1792 days
Last activity: 1555 days

#14 Posted on | Instant Rating: 7.31
Count me in as a member of the rare middle ground.

Napoleon is an original film, and it tries hard. No cliches, nothing expected, and the result is a very watchable film. Is it funny? Eh. Jon Gries brings the awesome, but other than that it's a clinic of pathetic characters that we're supposed to laugh at because they're pathetic. Like going to the zoo and snickering at the mentally challenged being led past the monkey cage. The fact that "it's about nothing" (which it really isn't, just "about" less than most films with a traditionally laid-out plot) helps, because I can't imagine giving a shit about Napoleon in a more complex or relevant story. As for spending ninety minutes watching these oddities, I can dig it, but not repeatedly.

***


---
exit 670 dot com
Hierarchy of Deities: Bryan Fuller > Sarah Vowell > Roger Ebert > Albert Pujols > Dee Brown
This week on 24: The Return of...MR. RAINES!
oxygen tank optional
jonwscott
Medisterpoelse



Since: 31.1.05
From: USA

Since last post: 5470 days
Last activity: 5438 days

#15 Posted on
I think that it helps if you are/were a huge nerd, and went to school in a small town. I fit BOTH of those molds, and I LOVED the movie. I had a couple of best friends in high school that could have been Napoleon's stunt doubles: sheltered, isolated nerds who have never even heard of MTV. The t-shirts with the wolf heads say it all.

For me, it was in the same vein as Garden State - unexpedted, random, and fun.
Jericholic53
Boerewors



Since: 18.3.03
From: Honolulu, HI

Since last post: 399 days
Last activity: 17 days

#16 Posted on | Instant Rating: 5.39
Originally posted by Super Shane Spear

---

The bottom line for this movie is that quoting it is about ten times more fun than watching it.

---


The first time I saw the movie the only part I laughed was when Napolean tried to jump the bike off the ramp, and I thought the movie blew. But in one of my classes or wherever someone would say "God, idiot!" or "Heck yes" in his tone of voice I would laugh or at least chuckle to myself. Thus, for some reason on my second viewing the whole movie was a riot.

"How was school Napolean?"
"Just the worst day of my life, what do you think?"

(edited by Jericholic53 on 27.2.05 1319)

---

it says so right here in the wcw handbook!
AWArulz
Scrapple



Since: 28.1.02
From: Louisville, KY

Since last post: 8 days
Last activity: 8 days

#17 Posted on | Instant Rating: 5.25
Good comments..

so, several hours after watching the movie, Mrs AWA and I are lying in bed, chatting and the movie comes up. She chuckes and talks about how awful it was. Now, I just thought it was stupid, I guess. As I mentioned, there were some amusing scenes (and I forgot the bike jump- that was funny). So when she said that, I said "Whaddjathing - geeze!). and she started laughing - and laughing - and laughing. I quoted a few more scenes and she was gone. I mean gone. 25 minues of giggling. Our 17 year old heard us and came in to see if herMom had gone nuts and she caught the bug. Me too, a little.

So to whoever said the talking about it is funnier than the movies - year, I see that.

"This tastes like the cow got into an onion Patch" "Correct" "yesssss!"

Whatever. It's a weird movie. Don't miss the wedding of La Fonda and Kip at the end of the credits. If you watch the rest of it, that is.


---

You're putting Descartes before the horse!
HitTheSnoozeButton
Boudin rouge



Since: 2.1.02
From: Pittsburgh PA

Since last post: 4035 days
Last activity: 1241 days

#18 Posted on | Instant Rating: 6.30
To echo what Jericholic and SSS said...the movie is funny to watch, HILARIOUS to quote, and even funnier to watch once you've started to quote it regularly. A kid in one of my friends classes here at PSU (a class of about 400, mind you), stood up in the middle of class and just said "Gosh, I'm in the wrong flippin' class! Geez!", and then walked out. And according to my friend, everyone in the class, teacher included, was in stitches for a good five minutes afterward.

I never understood the fuss about the movie--until I actually saw it. Bill Watterson (of Calvin and Hobbes fame) described one of his strips as being "weird for weirdness' sake" and I think that phrase accurately describes Napoleon Dynamite. It's just weird for weirdness' sake, take it or leave it. If you project the movie into real life, as the kid in the large class did, then I think it becomes truly funny.


---

ONE FOR THE THUMB 2005
OMEGA
Lap cheong



Since: 18.6.02
From: North Cacalacky

Since last post: 3887 days
Last activity: 1493 days

#19 Posted on | Instant Rating: 6.17
I had no desire to see this thing at first, as it looked horrible. However, just about every single person I knew was saying how hilarious it was and how I had to see it. So I did. About a half-hour into it I turned it off. I guess it's just not my type of humor or something, because I got to the point where I thought "I can't take another hour of this."

It is a polarized movie, though, as everyone seems to love it or hate it. I just happen to be in the second category.


---
The answer to WWE's financial problems...

Never 'Wiener of the Day', and is actually quite bitter about it.
starsky79
Chaurice



Since: 1.3.05
From: los angeles

Since last post: 5370 days
Last activity: 5468 days

#20 Posted on | Instant Rating: 4.00
wow! thought this movie was hilarious. My younger bro bought it and I started watching it. Bit cheesy I admit, but I laughed my ass off
Pages: 1 2 Next