GRL
Frankfurter



Since: 13.7.02
From: Austin

Since last post: 52 days
Last activity: 20 days

#61 Posted on
David Flair and Daffney, but NOT David Flair and Ms. Hancock.

Three Minute Warning.


Twoflower
Bauerwurst



Since: 4.1.02

Since last post: 3674 days
Last activity: 3613 days

#62 Posted on
Daffney, Lita, and Jazz. And absolutely NOT Kiebler, Torrie, Sable, or any other clones thereof.

Reasoning: I'm an anime fan. Spunky, can-do girl power in the ring works for me. Especially when it's packaged in a way that does not emphasize bleached blonde hair bimbos. Unfortunately the only place to get great cruiserweight / martial arts women's action is in the WWE video games and even then you have to employ a series of hacks to get them fully integrated into the game's career modes.
OlFuzzyBastard
Knackwurst



Since: 28.4.02
From: Pittsburgh, PA

Since last post: 144 days
Last activity: 46 days

#63 Posted on
Sure, they've got Angle (for a little while longer), Benoit, Mysterio, Brock, Benjamin, Haas and Mattitude, but the real reason I broke down and bought tickets for next week's Smackdown is because the Hulkster will almost assuredly be there, brother.

I also think I'm the Big Show's biggest fan. He's more than mobile enough for a guy his size and, hell, Andre the Giant never did much more than stand in the center of the ring and have people run into him and no one acts like you're strange when he's one of your all-time favorites...

I'm also into Three Minute Warning, although it may be for the badass CAW versions I made in Smackdown. I don't understand it. None of my other CAWs are completely invincible, but you don't fuck with fake Rosey and Jamal. Not to mention the fact that their three man entrance with Rico is the Thriller dance to the Billy and Chuck music.

Oh, and I liked Billy and Chuck, too.

AND D'Lo ruled six ways from Sunday and I didn't wait until he was released and jump on the bandwagon to say that.


---
"It's like you lost your keys in the garage, but you look for them in the living room because the light is better."
-Bill Maher, on the impending war in Iraq
magicdoc
Bauerwurst



Since: 26.8.02
From: Bossier City Louisiana

Since last post: 4242 days
Last activity: 4242 days


ICQ:
#64 Posted on
X-Pac


---

Quoth the Warrior: "thinking is hard, yes."
Ringmistress
Lap cheong



Since: 15.1.02
From: Philly

Since last post: 4284 days
Last activity: 4283 days

#65 Posted on
Originally posted by LionJeetSingh

---

"I'm sure you figured out what mine is by now, but if you don't, here's a clue. It's the white guy with the trimmed blond hair and the suit and the sunglasses in the second segment of RAW last night who talked to the black guy in the trunks. SHHHHH! Also, I admit to not hating Taker, and Albert. By the way, welcome to the club.
Ringmistress"

My first welcome and its from the Ringmistress! And I thought you ditched him for Randy...

---


Much appreciated. Actually, I was thinking of doing them both for a while, but now that Randy's injured again, it's just me and that guy with the sunglasses again, LOL...

Ringmistress


---
Hi, I'm the Ringmistress and I have a crush on the IWC's most hated man. Do strait jackets come in one size fits all?
minextoo
Chorizo



Since: 28.5.02
From: Bloomington, IN

Since last post: 5396 days
Last activity: 5160 days

#66 Posted on
Okay, there's a big list of people i like that are generally unliked that have already been mentioned. Undertaker, Kane, and the like.

Here's something though -- and I know i may be the only person in the world who feels this way, but I actually liked it when the NWO got too big.

Hogan, Hall, Nash, Syxx, Bischoff, Steiner, Bagwell, Hennig, Savage all those guys were great in the NWO and whatever. But the guys I always liked in the NWO were -- get this -- Scott Norton, Vincent, Bryan Adams, Bossman, Stevie Ray and the like. I was a huge NWO mark (though I had been watching wrestling all along -- even before NWO came about) and I rooted for the little guys just as much as I did the top level guys. I don't know, it seemed to make them more important.

The NWO DVD was alright, but I wanted to see the ENTIRE history of the NWO when they started adding people and the different incarnations -- I am the only one in the world who actually enjoyed that.
IsaacYankem
Polska kielbasa



Since: 4.3.03
From: Cybertron

Since last post: 5548 days
Last activity: 5472 days

#67 Posted on
I think most of the people that are widely despised are disliked for good reasons most of the time. I always have arguments with casual wwe viewers about whether many of the (heel) wrestlers I like are good at wrestling, and I always have to explain that in the wwe there's a common malady which forces anyone who turns heel to forget how to wrestle or at least not wrestle anywhere near as well as they once did (Jericho, Tajiri, Rico, Cena, etc.) and it's very sad, because I really like these guys, and I wish they'd wrestle to their potential, ESPECIALLY Tajiri.
NIKO
Chorizo



Since: 24.4.02
From: Amherst, Massachusetts

Since last post: 5171 days
Last activity: 5081 days

#68 Posted on
The Outsiders. Scott Hall and Keven Nash are two of my all time favorites.

and Jakegnosis, i happen to like Chyna too. i stopped when she started to compete in the Womens division though. i actually enjoyed the whole friend/enemy gimmick with Jericho


---

"Holy shit! Look at what I'm doing! I'm rewriting the Constitution! This fucking rules! It's much easier than I thought it would be!

---Get Your War On
El Nastio
Banger



Since: 14.1.02
From: Ottawa Ontario, by way of Walkerton

Since last post: 10 days
Last activity: 10 days


ICQ:
#69 Posted on | Instant Rating: 7.33
Isaac, welcome to the wienerboard. Saying that, I have to mention that I think Jericho has done better in-ring being a heel than when he was a face, but that's IMHO.

Guys who I liked that no one else did?

- Virgil, during the feud with The Million Dollar Man (didn't like him any other time though).
- Stevie Ray doing colour (because suckas GOTSTOKNOW!).
- The Ultimate Warrior, back in the day.
- Jake the Snake, also back in the day.
- Whenever Piper had the mic.
- Goldberg during the streak.


Recently? The Dudleys I like, although many think they're "stale" (if they're so stale why do the crowd chant for them so?).


---

Reviewer of games, token redneck, and one of the few remaining Expos fans.

Yu-gi-oh: Duelist of the Roses Review (at 411mania Games).
Metriod Fusion Review (at Wienerboard Video Games).
Next OSVG Review: The Legend of Zelda (NES).
Next VG Review: Zelda: OoT (GameCube).

~EL NASTIO!
IsaacYankem
Polska kielbasa



Since: 4.3.03
From: Cybertron

Since last post: 5548 days
Last activity: 5472 days

#70 Posted on
Nastio, I was referring to ECW era Jericho. He wrestled his ass off back in the day..
geemoney
Scrapple



Since: 26.1.03
From: Naples, FL

Since last post: 15 days
Last activity: 4 hours

#71 Posted on
I'm a fan of Test. Not a big fan, mind you. But a fan. For a big man, he can work pretty well.
UnsUwe
Chourico



Since: 6.7.02
From: Germany

Since last post: 2173 days
Last activity: 1816 days


ICQ:
#72 Posted on
I don't fully understand the meaning of this topic. Should people feel bad because they show their personal taste? Here is insisted that it is bad to have an own opinion, and this is something that really creeps me out. People say how Test sucks and how bad X-Pac matches were LIKE IT'S A FUCKING RULE or something! I'm sure there are some unwritten rules somewhere that state how it's not allowed to mark out for Goldberg or Steiner for ex, but for those who have never read it, it's pretty unfair!

With that being said, I pretty much like(d) everyone except Kevin Nash and Chyna.


---
Sweet dreams......
PowerPB13
Sujuk



Since: 25.4.02
From: Belleville, IL USA

Since last post: 273 days
Last activity: 50 days

#73 Posted on
(deleted by PowerPB13 on 6.3.03 2023)
sergeial
Boerewors



Since: 27.2.02
From: Minneapolis

Since last post: 4646 days
Last activity: 4563 days

#74 Posted on
I shouldn't try to speak for the person who actually started the thread, but I will...

My impression was that the idea of a thread like this is to get everyone to admit that they mark out for someone that isn't a net darling, demonstrating that we aren't all mindless sheep following the latest mindthink, and that we all mark out for somebody perhaps a bit unreasonably, so we should lay of a bit when someone defends a wrestler that we can't stand. Just my take on it.

I think the thread has done it's job too well, because I can't think of a single wrestler that I can fairly claim that "just about everyone hates". Even Albert has a fair number of defenders. But RVD and UT take a lot of flack for no-selling, so I have a personal message for them. Don't sell!

Undertaker, I have completely accepted that you are too tough to be effected by the average offense, feel free to blow-off anything less than a finisher, or maybe a top-rope version of a finisher.

RVD, I accept that your yoga and training allow you to shake off the effects of opponents' attempts to pin point a body part, and that you will still be able to hit your signature moves. No matter what anyone says, neither of you need to change any of that. (You could stand to work on your punches, though, Rob)

sergei


---

"I tear my quadracep all the time! I tore it this morning, I'm fine!"-- Kurt Angle
CRZ
Big Brother
Administrator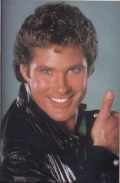 Since: 9.12.01
From: ミネアポリス

Since last post: 9 days
Last activity: 1 day


ICQ:
#75 Posted on
Originally posted by PowerPB13

---

You catch on fast. I had an individual opinion once, but after getting shouted down again and again and again, I decided that it was easier to fall in line with the rest of the crowd with regards to WWE.

---
Have you ever thought of permanently taking your bipolar ass back to Delphi?


---

©CRZ™
Pages: Prev 1 2 3 4