DJ FrostyFreeze
Scrapple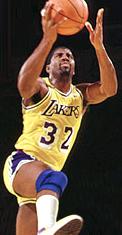 Since: 2.1.02
From: Hawthorne, CA

Since last post: 159 days
Last activity: 5 days

#1 Posted on | Instant Rating: 6.65
I just bought a used n64 + 2 controllers + steering wheel/pedals thingy + 17 games from my boss, but I didnt get any wrestling games. I did find a bunch on eBay for pretty cheap (WWF, WCW, ECW), but this is my first console since NES so I dont really know what I'm looking at.

All recommendations are welcome. Thank you & good day.

(Wasnt there a WCW game where you could fight people backstage & in the parking lot & stuff? Was that for n64? I remember thinking it looked pretty cool in the commercials.)


---

Promote this thread!
samoflange
Lap cheong



Since: 22.2.04
From: Cambridge, MA

Since last post: 1709 days
Last activity: 1701 days

#2 Posted on | Instant Rating: 6.02
No Mercy and WM2000 are both absolutely killer games.

WCW Backstage Assault is the one you're thinking of, but I never played it and don't know how good it is.

The ECW game sucked, but it might be kinda fun to mess around with now for the nostalgia.


---

Ken Kennedy debuted a new finisher: Jeff Hardy fans will insist on calling it the Swanton Bomb, but it looks WAY more devastating when not performed by a 180-pound fruitcake.
-Rick Scaia 06.12.2006
JALman
Boerewors



Since: 7.7.02
From: Almost there

Since last post: 1421 days
Last activity: 6 days

#3 Posted on | Instant Rating: 6.57
The only wrestling games worth recommending are the THQ-AKI ones (e.g. WCW/nWo World Tour, WCW/nWo Revenge, Wrestlemania 2000, and No Mercy). The later games brought improvements to the already excellent game engine.

I only played War Zone/Attitude and WCW Mayhem on Playstation because I didn't want to miss out on the sound samples and high-quality themes. Those games were a bit too punchy-kicky for my taste.

DO NOT get WCW Nitro. I played the PSX version and the gameplay was really weak; with the space constraints of a N64 cartridge you'd be missing out on probably the best parts (i.e. full-motion video intros of the wrestlers on the select screen).

No opinion of the ECW games or WCW Backstage Assault, but I've read bad reviews so I stayed away from them.
Gugs
Bierwurst



Since: 9.7.02
From: Sleep (That's where I'm a viking)

Since last post: 1855 days
Last activity: 984 days

#4 Posted on | Instant Rating: 4.94
WWF No Mercy and WrestleMania 2000 are, as stated before, the cream of the crop. Attitude isn't a very good game, but it's the only one I know of that has Shane McMahon on commentary, which could mean something to you. I paid 90 cents for Backstage Assault a couple of years ago, and it still hasn't been worth my investment. A total waste of a game, much like WCW was a total waste of a promotion by the time it came out.


---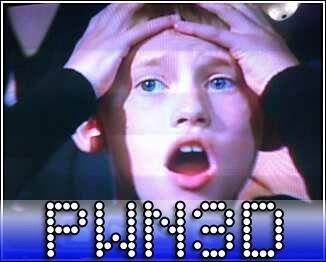 Spaceman Spiff
Knackwurst



Since: 2.1.02
From: Philly Suburbs

Since last post: 93 days
Last activity: 9 hours

#5 Posted on | Instant Rating: 4.05
I'd take WCW/nWo Revenge over No Mercy due to the diversity of the roster (cruisers flying all over the place!). Both are great, though, so either 1 you pick will be good.

The best game, IMO, is VPW2. It's an import, though, so it's going to cost a bit more (plus you need a converter to play it), but it is well worth the money. Mask editor, shoot fighting, huge roster (90+ wrestlers), unlocked legends (Andre, Dory & Terry Funk, Tiger Mask, Abdullah, Bruiser Brody, Inoki, Ultimo Dragon, plus more), some guys have *2* special finishers. EBay's the only place to find it, so you'll have to keep an eye out to see if a copy turns up. But trust me: WELL WORTH THE MONEY!


---
Jericholic53
Boerewors



Since: 18.3.03
From: Honolulu, HI

Since last post: 141 days
Last activity: 5 days

#6 Posted on | Instant Rating: 5.33
Originally posted by Spaceman Spiff

---

The best game, IMO, is VPW2...EBay's the only place to find it, so you'll have to keep an eye out to see if a copy turns up. But trust me: WELL WORTH THE MONEY!

---


Well, you could always drop $90+ for it here:
http://www.toysnjoys.com/importn64/virtualprowrestling2.html

(Or if you live in Hawaii, go to the store and they probably have a copy of it sitting in one of their used game bins. :P)


---

it says so right here in the wcw handbook!
ekedolphin
Scrapple



Since: 12.1.02
From: Indianapolis, IN; now residing in Suffolk, VA

Since last post: 11 days
Last activity: 22 hours

#7 Posted on | Instant Rating: 2.29
No Mercy's the cream of the crop, but all four of the THQ/AKI games are very, very good. WCW/nWo Revenge probably represents the absolute height of WCW videogaming, and indeed it
is
very good; I just wish they'd had the theme music and stuff.
---
"Hurt me if you must, but let the duckie go."
--The Oracle of the Sunken Valley, The Order of the Stick
Five-Time W of the Day (5/27/02; 7/3/02; 7/30/04; 8/28/04; 12/16/05)
The Only Five-Time (and Last) N.E.W. World Heavyweight Champion
Certified RFMC Member-- Ask To See My Credentials!
Oliver
Scrapple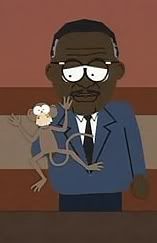 Since: 20.6.02

Since last post: 1208 days
Last activity: 1202 days

#8 Posted on | Instant Rating: 4.70
I actually quite liked Backstage Assault; it was terrible, but it was FUN. It was on par with how bad Nitro and Thunder were for the PSone, but at least this one was enjoyable, and had some really cool goals and stuff to unlock.

It's worth a look, I think.

Oh, and prepare to become very frustrated with No Mercy. That's one hella difficult game to beat.


---

Here, look at the monkey! Look at the silly monkey!
dMp
Knackwurst



Since: 4.1.02
From: The Hague, Netherlands (Europe)

Since last post: 5 days
Last activity: 7 min.

#9 Posted on | Instant Rating: 6.04
Keep in mind that Revenge was a lot slower than No Mercy.
Especially if there were more than 2 men in the matches.

The gameplay in those games is amazing.
If you get those first, the others simply won't compare or do.

Any WWF/ECW/WCW game by any other company isn't worth it imo.
Backstage assault was lame as far as i recall it.
While a fun concept I seem to remember that the wrestlers stood up straight (Khali straight) the moment the move was done. No smooth changing of position or anything.



---

*sigh* Why bother?
Torchslasher
Knackwurst




Since: 17.1.02
From: New F'n Jersey

Since last post: 102 days
Last activity: 101 days

#10 Posted on | Instant Rating: 5.75
Oliver is right, WCW Backstage Assault was so bad, it was terrific. I think Bobby Heenan had some great one-liners in the game (of course once you do like 5 matches you will get tired of them, but on first listen I was laughing a ton), and the sheer amount of places to fight was impressive for such a crummy game.

One thing about WM 2000, it is a REALLY hard game. I have never gotten more upset at a video game than playing that game (I never played No Mercy). In fact, it led to one of the first times my mom ever heard me curse loudly. I had kept it quiet all my life (the cursing), but after losing one match by countout after like 25 minutes, I screamed out "WHAT THE FUCK," and I knew instantly I was in big trouble. I heard her yell and I immediately turned the game off and kept quiet until the moment blowed over.

Sorry, weird tangent. But do pick up WCW/nWo Revenge as well, because that game was great.


---

Click Here (czwfans.com)

For all your CZW and Nickels Trivia information.


"Look guys, it's 'Lake Man!' Hope you can fit into our NARROW office, Mr. Big Lake" --MST3K The Collection V. 7

Click Here (myspace.com)
RKMtwin
Boudin rouge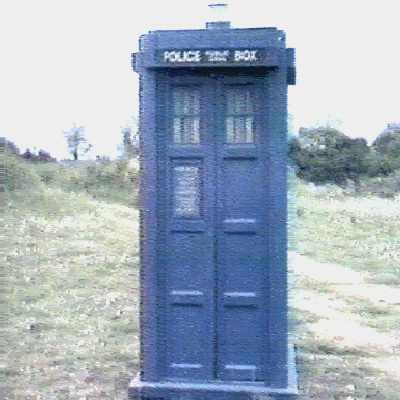 Since: 1.3.02
From: Denver, Colorado

Since last post: 3521 days
Last activity: 2964 days

#11 Posted on | Instant Rating: 4.42
For what my opinion's worth, I too would recommend the AKI/THQ games, ESPECIALLY No Mercy. In fact, I play that game to this day! No Mercy is also a difficult game to master at points, but it's well worth it, especially when it comes to unlocking certain wrestlers.

And in regards to Spaceman Spiff's comment about WCW/nWo Revenge's roster, that was just one of the many great aspects of that game. Mind you, in No Mercy, you can customize each wrestler's appearance four different ways, so what I did was expand my roster by altering a given wrestler's appearance entirely to create a new personality (for instance, using one of Mankind's iterations to make a Terry Funk). Additionally, you can also update and/or retrofit your wrestlers as you see fit, obviously.

It's kinda' generic in a way, but along with the numerous slots for CAWs, and being able to double the number of CAWs you can create (provided you've got a memory card), AND changing up the appearances for your respective CAWs, you can have a roster of IMMENSELY INSANE proportions.


P.S.: Tornado tag matches with no DQ, no countout and weapons RULE. So do matches with KO only!


---

Left or Right, apathetic or not... VOTE.


CHAPLOW
Morcilla



Since: 14.5.04
From: right behind you

Since last post: 1466 days
Last activity: 703 days

#12 Posted on | Instant Rating: 1.23
I think the best game on that system period was Goldeneye 007... but if you want a wrestling game; then yeah- like these guys I recommend Wrestlemania 2000 and No Mercy.

Also, not really wrestling- but I recommend that you pick up the original Super Smash Bros on that system. classic.

(edited by Guru Zim on 28.8.06 0829)
---
"Know this, one of you... is a Decepticon!"
The Thrill
Banger



Since: 16.4.02
From: Green Bay, WI

Since last post: 1527 days
Last activity: 161 days

#13 Posted on | Instant Rating: 4.25
Welcome home, men of the 2nd Bn, 127th Inf, 32d "Red Arrow" Brigade, WI Army Nat'l Guard! May God bless our fallen brothers.

Thumbs up: WCW/nWo Revenge (even though I STILL can't do a finisher.)

Thumbs in the middle: WWF Attitude.

Thumbs down: WCW Mayhem. Good music, but lousy control.


---
Wrestling fans...it's time for NWA Wisconsin Happy Hour!
Now showing on WI Time Warner Digital Cable On-Demand Channel 998!

chill
Landjager



Since: 18.5.02

Since last post: 4025 days
Last activity: 4025 days

#14 Posted on | Instant Rating: 2.90
For WCW games... Revenge is the only one worth getting, just for the huge roster - a lot of NWO guys too.

Overall, I thought No Mercy was the best. It's got the best graphics of all the N64 wrestling games... it's got a very easy and fun Create-A-Wrestler... and it has more wrestlers than WM2000. Also, in No Mercy, you can defend your title against anybody at anytime. You can also hold PPVs where you choose the matches.

WM2000 was good when it came out, but the graphics are cartoony.


---
The wrestling documentary you never thought you'd see...
the circus
//
i hate you...
//
dvd shelf
//
top 20
//
KaneRobot
Morcilla



Since: 24.2.02
From: Bowels

Since last post: 3763 days
Last activity: 3055 days

#15 Posted on | Instant Rating: 5.22
Agreed on the above remark about on Heenan's commentary on the later PS1 WCW games (Backstage Assault & Mayhem). Best wrestling game commentary ever.

VPW2 is the best N64 wrestling game, but if you prefer to not have Japanese text and wrestlers (and don't want to have the hassle of importing/buying on ebay), No Mercy is outstanding as well.


---
http://muhammadhassan.ytmnd.com
Oliver
Scrapple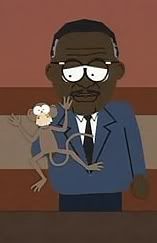 Since: 20.6.02

Since last post: 1208 days
Last activity: 1202 days

#16 Posted on | Instant Rating: 4.70
Originally posted by chill

---

For WCW games... Revenge is the only one worth getting, just for the huge roster - a lot of NWO guys too.

---
If I remember, you could put an nWo shirt on pretty much anyone in WCW Revenge, right?




---

Here, look at the monkey! Look at the silly monkey!
odessasteps
Scrapple



Since: 2.1.02
From: MD, USA

Since last post: 1465 days
Last activity: 1432 days

#17 Posted on | Instant Rating: 6.58

One of my friends had the New Japan game for the 64. It was pretty good. And it had DR WAGNER in it...


---

Mark Coale
Odessa Steps Magazine
The Affirmation, Baby Blog
Lexus
Andouille



Since: 2.1.02
From: Stafford, VA

Since last post: 19 hours
Last activity: 19 hours

#18 Posted on | Instant Rating: 5.04
I've played every american released wrestling game for the N64. We'll go by company.

WWE

Warzone (Acclaim): 12 wrestlers, clunky controls with an arcade style twist.

Attitude (Acclaim): Follow up to Warzone. Same clunky controls, much larger roster.

Wrestlemania 2000 (THQ/AKI): Excellent game with the best control scheme ever in place. Granted, looks wise it's not as pretty as Attitude, but the animation is smoother than silk.

No Mercy (THQ/AKI): By far, the absolute best wrestling game EVER. Take WM2K, tweak and fine tune everything, and you're good to go.

WCW

WCW/nWo World Tour (THQ/AKI): This is the same game engine that was later adapted for the WWE games when WCW switched to EA Sports to make their game. Interesting roster with many Puroresu knockoffs makes it still worth a look, plus it's the only game to date that you can rip someone's mask off (by continuously performing an eyerake grapple).

Revenge (THQ/AKI): Same controls as all the other THQ wrestling games on the N64, plus the first game to really offer a height differential. It's also impossible to break up the Crippler Crossface and the Liontamer once applied, so cheese away with Benoit and Jericho.

Meyhem (EA Sports): You'd think EA would deliver the goods. I think there's a total of 25 different moves in the game, seriously. Everybody does the same stuff, and it all really reverted to arcadey-ness shenanigans, whereas THQ was hitting on all cylinders.

Backstage Assault (EA Sports): Vince Russo's dream come true; a ring free environment for sports entertainment. You can fight backstage in No Mercy for the N64 by the by. Did I mention that's the one you should get your hands on?

ECW

ECW Hardcore Revolution (Acclaim): Take Attitude, insert ECW guys with a slew of VERY DIFFICULT AERIAL MANEUVERS. Nobody shelled out to get anybody's real music, so you have crappy generic sounding stuff. Spike Dudley is the same height as everybody else, which is creepy. The most fun I had out of this game was the barbed wire ropes match. My brother and I would run ourselves into the wire over and over again (with a really unintentionally hilarious animation every time you do it) to see who could die first. No wonder Acclaim no longer exists as a game making company.


In short, get No Mercy. You can mod anybody on the game to make them look how they do now, and you can create just about anybody else.


---

Hold nothing sacred and you'll never be dissapointed. Especially not this statement.
Leroy
Boudin blanc



Since: 7.2.02

Since last post: 966 days
Last activity: 966 days

#19 Posted on | Instant Rating: 5.81
Maybe it's the fact that, at the time ECW:HR game came out, I was working a horrible job, and hence, took the utmost glee in making CAWs of my two idiot bosses just so I could spend hours throwing them into barbed wire and watching them bleed.

Anarchy Rulz blew all kinds of chunks, but I found Hardcore Revolution to be extremely cathartic.



---

"Oh my God! They have a shit-load of Cockapoo stuff!"
-Jennifer's greatest quote... ever.