Captain_12_Pack
Polska kielbasa



Since: 10.3.03
From: Elmwood, IL

Since last post: 5149 days
Last activity: 1400 days

#1 Posted on
Hey All,

I don't know who even pays attention to me around here anymore, but I decided to get your opinions on this:

I've decided that this summer, in between three jobs, trying to write some more, and getting ready for the coming school year (I'm just a kid...aw, shucks!), I'm going to try and read as many Stephen King books as I possibly can. Just to clarify early, I've already read:

The Shining (though I might again, 'cause it rules, you know)
The Stand
Cujo
Pet Semetary
The Long Walk
Dreamcatcher
From a Buick 8
The Tommyknockers

I also tried to get through Insomnia, made it to about 1/2-3/4 of the book, and couldn't finish it. Maybe I'm dense, but after the conversation between Ralph and his lady friend and the little "doctors" on the rooftop, I just thought it was stupid.

Anyway, any suggestions on what to tackle next would be greatly appreciated! Thanks.


---

I know what you're thinking--hey, that guy stole my shoes!
Promote this thread!
Mild Mannered Madman
Toulouse



Since: 1.3.02
From: Westminster, CA

Since last post: 2558 days
Last activity: 2276 days

#2 Posted on
You haven't read MISERY yet?

The compilation books are great too.



---

There is a theory which states that if ever anyone discovers exactly what the Universe is for and why it is here, it will instantly disappear and be replaced by something even more bizarre and inexplicable. There is another theory which states that this has already happened.
- The Restaurant at the End of the Universe
David Adams
Kishke




Since: 2.1.02
From: NJ

Since last post: 159 days
Last activity: 52 days

#3 Posted on
Read all the Bachman books aside from Roadwork. That one bored me to hell.

And check out The Dead Zone.
OlFuzzyBastard
Knackwurst



Since: 28.4.02
From: Pittsburgh, PA

Since last post: 464 days
Last activity: 391 days

#4 Posted on
What's interesting is, unintentionally, I'm sure, aside from "The Shining" and "The Stand", you've really read a lot of his "lesser" novels. I mean, I suppose "Pet Semetary" and "Cujo" are good, but nowhere in the league of some of his other work. That's a good thing - you haven't spoiled yourself yet.

First and foremost, he's just re-released the first four Dark Tower novels - including a re-written version of "The Gunslinger". You absolutely should read those and, once you get to the third one, they start tying in damn near everything else he's ever written. (If you go this route, you should finish Insomnia at some point - something that happens towards the end of that book is going to be important in the Dark Tower later. Same with Hearts In Atlantis - at least the "Low Men In Yellow Coats" story.)

If you do go for The Dark Tower - don't make the same mistake I (and many others) have made. Finish "The Gunslinger". I know a lot of people who stopped in the first chapter because they didn't like the tone of the story. No matter how it seems at first - this is not a Western. Most of the second novel takes place in modern day New York City.

Otherwise...

"It" is probably my favorite thing he's written. Long as a motherfucker, but I wish it went on another 1,000 pages. You owe it to yourself to read this one, just steer clear of the TV-movie. Very very bad. Tim Curry as a child-killing shape-shifting clown living in the sewers couldn't make that film decent. It's got John Ritter and the judge from Night Court in it. 'Nuff said.

Needful Things is very cool, too, but you want to make sure you read The Dark Half and The Sun Dog story from Four Past Midnight first. It's not *imperative* - most of the storyline makes sense regardless outside of a few dream sequences - but it'll difinitely improve it.

Salem's Lot is damn scary. The only one of his novels that ever actually *scared* me. I'd pick that one up, too.

Aside from that, most of the short stories in Night Shift, Skeleton Crew, Nightmares and Dreamscapes and Everything's Eventual are pretty damned good - same with the stories in Different Seasons.

I really loved The Green Mile when I read it, but it was written as six seperate volumes, each released one month apart from each other. I don't know if it would be as gripping if you didn't have to wait through five month-long cliffhangers - especially since everyone kinda knows what happens now, thanks to the movie.

Personally, I think Carrie and Firestarter are both really overrated, and I'd steer clear of the both of them, but that's just me, I suppose.

EDIT: Oh, and the Talisman novels he wrote with Peter Straub are very good, too. And the second one, Black House, is pretty much a Dark Tower novel, so, again, if you go that route - more required reading.

(edited by OlFuzzyBastard on 1.7.03 1151)

---
PalpatineW
Lap cheong



Since: 2.1.02
From: Getting Rowdy

Since last post: 4919 days
Last activity: 4761 days

#5 Posted on | Instant Rating: 9.00
I'll second Salem's Lot. Incredibly spooky book.


---
HrdCoreJoe
Potato korv




Since: 29.4.02
From: Jax, FL

Since last post: 3147 days
Last activity: 3146 days

#6 Posted on
After reading "It" I'm still scared of clowns to this day. I can't be the only one!
I thought Insomnia was a great book, but your mileage might, and obviously does, vary.


---

Andy Richter does indeed control the universe.
Big Bad
Scrapple



Since: 4.1.02
From: Dorchester, Ontario

Since last post: 572 days
Last activity: 141 days

#7 Posted on | Instant Rating: 5.54
It made me scared of clowns as well, though that might also be because a clown killed my father.

Misery is a must-read.


---
Over 1550 posts and still never a Wiener of the Day!



Oliva: You are the weakest link! Goodbye!

Stewie: Ahahaha. Oh God, that's funny. That's really funny. You write your own material? Do you? Because that is so fresh. 'You are the weakest link. Goodbye!' You know I've never heard anyone make that joke before. You're the first. I've never heard anyone reference that outside program before. Because that's what she says on the show, right? Hmmm? 'You are the weakest link. Goodbye!' And ye...ye..yet you've taken it and....and used it out of context to insult me in this everyday situation. What a clever, smart girl you must be. To come up with a joke like that all by yourself. Mmmmm...that's so fresh too. Any Titanic jokes you want to throw at me as long as we're hitting these phenomena at the height of their popularity. Mmmm? Cuz i'm here God you're so funny!



dunkndollaz
Banger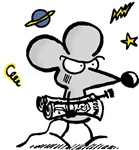 Since: 3.1.02
From: Northern NJ

Since last post: 294 days
Last activity: 280 days

#8 Posted on
Misery was so much better in print than on film and I loved the movie

as an aside, Steven King walked right past me and the kids in the lobby of the Carlyle Hotel in NYC about a week ago - he looked intense


---

5 Time 5 Time 5 Time 5 Time 5 Time Wiener of the Day Runner-up
pieman
As young as
he feels



Since: 11.12.01
From: China, Maine

Since last post: 36 days
Last activity: 2 days


ICQ:
#9 Posted on | Instant Rating: 8.21


Were the Red Sox in town? Huge fan.

He's really not doing much right now, just relaxing in the spook house up here in Maine. So, he shouldn't be too intense about anything since he's not writing. Maybe that's why he's intense..



---

Gabba Gabba Hey!
Dagent913
Bockwurst



Since: 18.11.02
From: Strong Island

Since last post: 5761 days
Last activity: 5292 days

#10 Posted on
Originally posted by Big Bad

---

It made me scared of clowns as well, though that might also be because a clown killed my father.

---


This is the greatest reference ever!

Anyway, I actually haven't read much King, but Skeleton Crew really stands out in my mind (I dig anthology-type books), even though I read it a really long time ago.


---

What if your grandfather was a kazoo?







Take the "Which Marvel Comics Hero are you" quiz!
A Fan
Liverwurst



Since: 3.1.02

Since last post: 5646 days
Last activity: 5646 days

#11 Posted on | Instant Rating: 2.59
Yes, the Stand, the best book of the 80s. Still, my favorite book of all time even though its Bible big. I made it through Insomina, but it was me picking it up reading to the middle, returning it the library and giving it one last go. The One Ring thing at the end made it worth it. No, Carrie. Bad fan boy, its still one of his best books out there. Dead Zone is also a great read as is Misery. Bag of Bones is ok, it has a twist middle like all his books, but its not a difficult read. There is a great scene in the book that if they ever did a movie or mini-series it would come off perfectly. The Regulators was eh.

A Fan
The King of Keith
Lap cheong



Since: 4.11.02
From: Winchester, VA

Since last post: 2039 days
Last activity: 2038 days

#12 Posted on
Insomnia is fabulous, easily the best he's done in the last ten years (aside from any Dark Tower book).

Out of all the King books, though, I've got to go with Salem's Lot as the scariest. On a side note, did you know they are remaking the movie for TV? They have Donald Sutherland and Rutger Hauer cast as Barlow and Straker. They also have my guaranteed attention when it comes on!


---

Yes, I like HHH! What's so wrong with that?
astrobstrd
Bockwurst



Since: 13.3.02
From: Loveland, OH

Since last post: 4669 days
Last activity: 4636 days

#13 Posted on
I like King too, but if you are going to start writing (even in a specific genre) I'd read more than one author. Other good horror off the top of my head would be:

Most of Clive Barker, especially Great and Secret Show and The Books of Blood.

I Am Legend by Richard Matheson. Matheson was King's favorite horror writer. Also check out Stir of Echoes (movie and book are different, but both are great)

Ghost Story by Peter Straub. Read why King collaborated with the guy.

House of Leaves by Mark Danielsky. Not just my favorite horror book ever, my favorite book ever. Strikingly original, literary, funny, puzzling, and REALLY fucking scary.

Splatterpunks I and II. Two over-the-top, controversial, surprisingly well-written anthologies that push the envelope and then do terrible things with said envelope.

Of the King books, I'd recommend Skeleton Crew and Graveyard Shift. I really dug the short story "Survivor Type".

Koontz usually bores me, but I did really enjoy Midnight.


---

Ph-nglui mgwl'nafh Cthulhu R'lyeh wgah'nagl fhtagn.



Which Trigun Character are You like?
Takes other quizzes at Newsies Meets Anime...Anime Meets Newsies...

Karlos the Jackal
Lap cheong



Since: 2.1.02
From: The City of Subdued Excitement

Since last post: 1656 days
Last activity: 611 days

#14 Posted on
12 Pack, I'd recommend "Different Seasons," definitely.

And...wait, does everyone here hate "Christine"? I don't see anyone mentioning it. I enjoyed it; read it a couple of times. It's no "The Stand," of course.

This reminds of something I've been meaning to ask -- I picked up "Desperation" and "The Regulators" from a used bookstore. I gather that they're connected in some way, but I haven't really perused them. Is there one that I should read first? Does it matter?

--K


The King of Keith
Lap cheong



Since: 4.11.02
From: Winchester, VA

Since last post: 2039 days
Last activity: 2038 days

#15 Posted on
Desperation is a very good book. I'd go with that one first. Regulators has a neat concept, but it's nowhere near as good as Desperation.


---

Yes, I like HHH! What's so wrong with that?
DarkRenegade
Bockwurst



Since: 19.5.02
From: YOUR MOTHER!

Since last post: 4841 days
Last activity: 2601 days

#16 Posted on
Renegade,Mistress of Darkness says:


I liked Desperation a lot as well. If you want something that isn't scary, The Green Mile was excellent.

Oh, and just to warn you, The Girl Who Loved Tom Gordan sucked...at least in my humble opinion.


---


"

CxMorgado
Boudin rouge



Since: 21.1.02
From: Boston MA is the rippen'ist town...

Since last post: 1629 days
Last activity: 1532 days

#17 Posted on
Originally posted by astrobstrd

---

Ghost Story by Peter Straub. Read why King collaborated with the guy.

---


YES. I will put Ghost Story up against anything King has written, and I guarentee it's just as good, if not better.

I've read everything King's written, starting with IT when I was in the 7th grade (it's still my personal favorite), and pretty much everything up to and including Needful Things I thought was great. Everything that came after... eh. With a few notable exceptions, I found them hard to get into. I admire the way everything goes into the Dark Tower series now, but some of those books would have been better off left in their own universe (see below)...

The Talisman is just plain incredible, but the Black House was just eh. Too much Dark Tower universe and not enough of the reality and characters created in the original.

A lot of people ignore Christine, but I think its cuz theres a bad association with John Carpenter's cheesy movie version; in actuality it's an excellent read, and very scary. Tommyknockers is really good too, tho it also had a HORRIBLY bad movie version that I think hurt it's reputation.

Even though there's some stuff I'm not into, I still own and read all of them regularly, so I'd say read them all...

...but ESPECIALLY read friggin' DANSE MACABRE. If you have any love for horror and science fiction as a genre and not just as "junk food for the brain" (my Dad's term for horror, sci fi, and pretty much all other things fictional), you'll love & appreciate this. It's not fiction, but it doesn't matter.

(edited by CxMorgado on 2.7.03 2144)

---

Can't hear your voice
Back in the crowd
Move up front
And shout out loud...

TAKE A STAND!
jfkfc
Liverwurst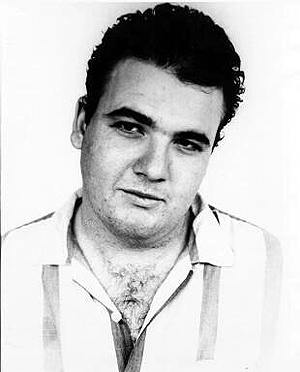 Since: 9.2.02

Since last post: 1531 days
Last activity: 1340 days

#18 Posted on | Instant Rating: 3.87
Originally posted by Karlos the Jackal

---

12 Pack, I'd recommend "Different Seasons," definitely.

---
My favorite of them all. "Rita Hayworth and Shawshank Redemption" is in my opinion the best King anything with The Stand. The Body is great, Apt Pupil is totally freaky and awesome, and Breathing Method is slow, but at the end, you hear chants of "HOLY SHIT" break out. If you crack open Skeleton Crew, make sure you read at least "The Mist", a longer short story, "The Jaunt" (more like a Bradbury story) and "Word Processor of the Gods", which I have read at least 150 times.

I guess the one that is most un-King like that no one has mentioned, but I always loved was Eye of the Dragon. A really good tale, kinda medievil. Agreeing with CxMorgado, the Talisman is indeed just plain incredible. Even if you don't bother with Black House, which was good but not great, and certainly not anywhere close to the Talisman, read it. What a great one that is.



---

The memories of my family outings are still a source of strength to me. I remember we'd all pile into the car - I forget what kind it was - and drive and drive. I'm not sure where we'd go, but I think there were some trees there. The smell of something was strong in the air as we played whatever sport we played. I remember a bigger, older guy we called "Dad." We'd eat some stuff, or not, and then I think we went home. I guess some things never leave you.

If a kid asks where rain comes from, I think a cute thing to tell him is "God is crying." And if he asks why God is crying, another cute thing to tell him is "Probably because of something you did."

Captain_12_Pack
Polska kielbasa



Since: 10.3.03
From: Elmwood, IL

Since last post: 5149 days
Last activity: 1400 days

#19 Posted on
Thanks for the feedback, everybody. I had forgotten that I'd already tackled Roadwork and The Green Mile before, so to those who suggested those two (or reccommended that I avoid them), apologies.

I picked up The Gunslinger (the original, 'cause the reissue was a little pricey for the poor college student),and I've been reading 'Salem's Lot progressively at Borders and Barnes and Noble for a bit. I'll take all the suggestions to heart, and let everyone know how it turns out! Thanks again!


---

I know what you're thinking--hey, that guy stole my shoes!
Dexley's Midnight Jogger
Pepperoni
Moderator



Since: 10.10.02
From: New Hampshire

Since last post: 2351 days
Last activity: 2266 days

#20 Posted on
King is my favorite author for pure short stories. Pick up Nightmares and Dreamscapes and read "Dolan's Cadillac" before anything else in the book ;)


---

Prepare to have your guts kicked in by folk singers.