MonteCarl
Potato korv



Since: 21.1.02
From: Saginaw, MI

Since last post: 1121 days
Last activity: 150 days

#1 Posted on
Got "Weird Al's" new Al-bum yesterday and have listened to it a few times since. For those interested, here's my thoughts. For those not interested, screw you.

Overall, not Al's best Al-bum, but Running With Scissors is a very hard Al-bum to follow. RWS is, in my opinion, Al's best Al-bum to date. Poodle Hat just doesn't live up to it's predecesor unfortunately. I was left pretty disappointed during my initial listen of the Al-bum because there's nothing that really stands out or anything that's really laugh out loud funny. The originals on this Al-bum are much, much better than the parodies and where the Al-bum really shines. Here's my song-by-song review:

Couch Potato (parody of Eminem's "Lose Yourself") - This one's alright. Again, no real laugh out loud moments or anything, but some funny lines. Al's done TV songs much better in the past, and one almost exactly the same in "Can't Watch This". Basically, nothing too special and just another song in Al's "TV Song Category".

Hardware Store - Very very fun song here. I had a smile on my face the entire time while listening to it. Just very fun. Kind of similar to "You Make Me" in it's pacing, but not musically. This is a true Al original. The music is what makes this song fun as the subject and "plot" of the song really isn't that great. But the overall song is really good. One of if not THE best on the Al-bum. I could listen to this song over and over and over and over.

Trash Day (parody of Nelly's "Hot In Here") - Has to be one of Al's worst songs ever. I almost couldn't get through the whole track as I listened to it the first time. I was very tempted to just skip it but forced myself to finish it. All subsequent attempts to re-listen to that song have failed, as I just can't get through it without skipping it. Really poorly done. Bad joke to begin with and it's just not pulled off at all. Seems like somebody trying to be like Al, not Al himself. Worst. Song. Ever. I think that may have been the downer during my first listen, because after listening to that horrible song, I had a bad taste in my mouth for the rest of the Al-bum.

Party At the Leper Colony - Another Al original, but done in the style of "Hand Jive" or "I Want Candy"....you know that beat. Bum bum bum bum....ba BUM bum. Yeah, that. Good lines here and a very good and funny concept. I don't see a lot of replay value with this song, though. It's the kind of song that after you've heard it a few times isn't gonna give you the same feeling. But if you put it in and listen to it once or twice every so often, you should get a good laugh out of it because of all the stupid puns and funny lines in it.

Angry White Boy Polka - A very well done polka medley, but again, not one of his best (for the record, Alternative Polka and Polka Power are my two favs). However, Al does do a lot of funny things by turning these songs into a polka. There are three of four songs in the medley that I don't know, but the ones I do know made me laugh out loud when I heard them done in Al Polka style. Like the rest of the Al-bum, not the best ever, but still enjoyable.

Wanna B Ur Lovr - Al original, but as I had speculated before the Al-bum came out, this is done in the style of Prince. Basically it's just a bunch of really bad and cheesy pick up lines, as well as some off the wall "Al-esqe" pick up lines. This feels like the kind of song that may not be a favorite at first, but will eventually grow on me after hearing it more and more.

A Complicated Song (parody of Avril Lavigne's "Complicated") - I wasn't expecting much out of this song, but I think it's the best parody on the Al-bum. Since Eminem isn't allowing a video for his song, I think Al should do this one instead. Al stated in interviews that he had trouble coming up with a concept and the song is actually three different concepts he had rolled into one song. That's good, because I can't really see any of the verses holding up over an entire song. The second verse is the best and made me laugh out loud.

Why Does This Always Happen To Me? - This is a song in the vein of "One of Those Days" done in the style of Ben Folds. A lot of people don't know or haven't heard of Ben Folds before, but I like the guy's songs and this is a good style parody of him. In fact, Ben Folds actually plays piano on this song. As seems to be the running theme here, humorous and entertaining, but not really hysterical or anything. But, I like the song musically and it will hold up over time

Ode To A Superhero (parody of Billy Joel's "Piano Man") - Yoda, Jurassic Park, Gump, The Saga Begins, and now Ode To A Superhero. Same as all those songs in that it basically outlines the plot of the movie in song fashion, in this case it's Spider-Man. Seems a little long after the movie to be releasing this song, but Yoda was released years after Empire Strikes Back. If this Al-bum was released six or eight months ago, this would've been a good lead off single. But since it's been so long since the movie was out, this is just another song on the Al-bum. There are some pretty funny lines about the movie itself in this song, though. A good parody, good subject matter, good humor, but nothing extremely special.

Bob - This song is amazing. Not because of the music, but because of the sheer genius of the lyrics. This is a Bob Dylan style parody sung like Bob Dylan.....and every line in the song is a palendrome. Every single line! Since it's sung like Bob Dylan, it's kind of hard to understand everything, but you really have to check out the lyric sheet anyway to see the palendromes yourself. Very cool lyrically and it's kept short. I'm just amazed that the entire song is done in palendromes, and that in itself makes this song great.

Ebay (parody of The Backstreet Boys "I Want It That Way") - Again, I wasn't expecting much from this parody, but it's really funny. If the original Backstreet Boys song wasn't so old, I'd definately say that this song should be done as a single. Anybody familiar with Ebay will find a lot of lines in this song very funny. The end of the song made me crack up, too.

Genius In France - This is the "epic" song of this Al-bum and clocks in at around 9 minutes or so. This is done in the style of Frank Zappa and is just great. I'm not extremely familiar with Frank Zappa, but know enough about him to know that this is spot on. Dweezil Zappa plays the intro guitar solo on this song as well. This is another song that is saved musically, as lyrically it's not so great. It's kind of in the vein of "That Boy Could Dance". I was expecting it to be about Jerry Lewis, but it's not. It's still kind of funny, but this song is all about it musically and is really fun.

There you have it. As stated in a lot of songs here, this Al-bum is mostly entertaining (with the exception of the horrible Trash Day) and fun, but ultimately fails to live up to Running With Scissors. I'd place this Al-bum about third or fourth on my list of Al-bums. Not the best, but definately not the worst at all. Kind of like Wanna B Ur Lovr, I think this Al-bum will grow on me over time. It just didn't have the blow away first time listen through I had been waiting the last four years for and had experienced previously with his last Al-bum. I place this Al-bum close to Even Worse and Bad Hair Day. Not as good as Running With Scissors, but nowhere near as bad as Alapalooza. Recommended for fans of Al, but not to people listening to Al for the first time. Go get it. You'll enjoy it, I think!

--Monte N
Promote this thread!
Torchslasher
Knackwurst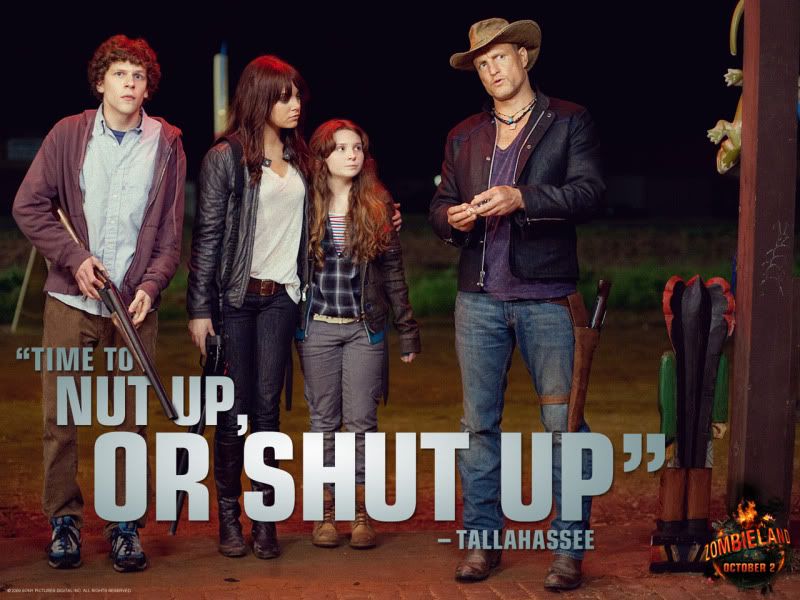 Since: 17.1.02
From: New F'n Jersey

Since last post: 75 days
Last activity: 74 days

#2 Posted on | Instant Rating: 6.44
After numerous attempts to find this album (screw you Target), I finally had to break down and give money to a leeching mall record shop (in this case Sam Goody).

I must say off the bat that I have very different tastes obviously from MonteCarl, which I'm sure he won't have a problem with (I hope not anyways).

1. Eminem parody- This song did make me laugh out loud, but that's because I'm somewhat of a TV nut. I knew almost all the references, and it make the song better for me.

2. Hardware Store- Fun, fast song with a middle section that is just amazing. Al rattles off about 30 items you could find at a hardware store in a matter of seconds.

3. Nelly parody- It was decent, but it was truly the worst parody on the album.

4. Party At the Leper Colony- Doesn't do much for me, an example of a one time listen and then skip for the rest of the time.

5. Angry White Boy Polka- Perhaps my favorite polka ever, this one is tremendous. I especially like the treatment of the White Stripes song and the My Way song from Limp Bizkit.

6. Wanna B UR Lover- Awful. Only has one good line (paraphrasing): "If I could be forward, can I chew on your butt?"

7. A Complicated Song- Great first and second verses. The third verse kills the song dead.

8. Why Does This Always Happen To Me- Now this is my favorite Al original. I laughed out loud several times during this song, and this is the only original song besides Hardware Store that I wouldn't skip.

9. Ode To A Superhero- It feels tacked on, and the subject matter is hardly relevant more than a year after Spiderman. Al should have found a better parody than this to use.

10. Bob- I don't care one bit about how interesting it might be to some for Al to use only palindromes. It still makes the song boring to listen to, and would be the worst original song...but that's for later.

11. EBay- I think this is the best parody on the album, and this is the song that should get the video treatment. Perhaps I love the song because my parents and numerous friends I know use EBay for their junk purchases. This is a hilarious song.

12. Genius In France- 9 minutes of pure torture. I don't know Frank Zappa or much of his music, but after this, I don't care to. Truly a one-joke song that feels like it is 90 minutes long.

Overall, the originals are much worse than in previous albums, while the parodies do well in comparison to previous work. The CD is worth the price, but it is not his best stuff.

To steal one recapper's style, Thumbs In The Middle, leaning up.


---

The Hurricane main eventing a Raw show? See, the WWE is listening to the 'Net. Well, they're listening to me anyways. Look for the next push to go to Molly.
Mr. Boffo
Scrapple



Since: 24.3.02
From: Oshkosh, WI

Since last post: 1762 days
Last activity: 1723 days

#3 Posted on | Instant Rating: 2.44
My turn!

Couch Potato-Pretty good. My favorite line: "And King of Queens jumped the shark (jumptheshark.com) the first minute. I can't believe Richard Simmons isn't in it." Otherwise, most of the rest of the songs just seem to be lists of TV shows. If he had done more like that line (this show sucks, and this is why), I might have liked it better.

Hardware Store-A great melody to it. I could take or leave the choice of the hardware store as the story, but it work's ok. The list of products is really done very well.

Trash Day-I would agree that this is probably the worst of the parodies. But what can you do in place of "Hot in"? "Cotton"? "Plottin'"?

Party At The Leper Colony-A nice little song. I liked it, but then I enjoy puns. Favorite line: "There's a guy in the hot tub, I don't know who. Wait a minute, it looks like Stu."

Angry White Boy Polka-Done very well. I think I might still like the Alternative Polka better though. I probably would put it 3rd overall, behind the Alternative Polka and Bohemian Polka. I like when he does the songs much faster than normal (like he did with Papa Roach on this one), but the problem is that some songs on there (Fell In Love With A Girl, for example) were already so fast you couldn't really do them much faster. The melody change for "Last Nite" is pretty sudden, but going to a doo-wop style for that song works perfectly.

Wanna B Ur Lovr-I've never been a Prince fan, but I like this song. It reminds me of Smoove B from The Onion. I actually saw a guy that had that love-at-first-sight line on a t-shirt today. You really realize that a pickup line can turn cheesy really quickly. I like the whole "Subtle Innuendo" Verse. "I wanna be your Krakatoa, let my lava flow all over you. I wanna be your anaconda, and your heat seeking missle too. I wanna be your beef burrito, am I making this perfectly clear? I wanna be your love torpedo, are you picking up the subtle innuendo here?"

A Complicated Song-It's ok, nothing spectacular.

Why Does This Always Happen To Me?-I might have to check out some Ben Folds songs. The piano was very nice, the lyrics (about a guy who only thinks about how things affect him) are amusing, another good original. "Poor Rob I just had lunch with him. Hey wait a minute, he still owes me money, what a jerk. Well there's five bucks that I'll never see again."

Ode To A Superhero-I can't believe how well Piano Man fits for this song. Yeah, Spider Man came out a while ago, and these "summary of a movie" songs get boring, but all in all, it's a good song. "But to his great surprise, it seems she prefers guys, who can kiss upside-down in the rain." I also like the bit about the Goblin ( "Yes, he's wearing that dumb Power Rangers mask ...")

Bob-So obviously a Bob Dylan parody. Even though the lyrics make no sense together (as they are all palindromes, as stated earlier), there were still parts that I enjoyed. Just the way he sings "A dog, a panic, in a pagoda!" or "May a moody baby doom a yam?" makes me laugh. I guess it's because he makes it sound like the lyrics are so important, but then they turn out to be near gibberish.

Ebay-I was biased against this one because of its source, but it's really pretty good. No memorable lyrics, but still good.

Genius In France-it is about Jerry Lewis, MonteCarl! I don't know much about Jerry Lewis (other than that he's popular in France!), but the "Hemenene humenene himenene homenene" line still reminded me of him right away. There are many changes in tempo in this song, but that must come from the fact that it's a Zappa style parody. I like some of the rhymes. I mean, let's face it, any idiot can rhyme bed with red. It's harder to do when the words don't jump out as being rhyming words. "And when I'm sipping on a Perrier, in some café down in St. Tropez, it's hard to keep the fans at bay, they say 'Sign my poodle, s'il vous plait'". It does probably go on too long, but I still like it.


---

NOTE: The above post makes no sense. We apologize for the inconvenience.