Downtown Bookie
Morcilla



Since: 7.4.02
From: The Inner City, Now Living In The Country

Since last post: 549 days
Last activity: 302 days

#21 Posted on
Originally posted by ges7184

---

To disprove the myth, you must also provide examples of small market teams winning it all, not just examples of big market teams who haven't won a championship recently. It seems that now the only time a small market team wins it all now is when the owner just decides to spend until he gets his championship, and then dismantles the team into nothing once the goal is achieved.

---


Allow me, if I may, to respectfully disagree.

The three biggest media markets in the United States are (in order) New York, Los Angeles, and Chicago. By proving that teams in the largest markets (with the exception of the Yankees) are not the ones winning championships should lead to the obvious conclusion that teams in smaller markets must be. The only way this would not be true would be if no one was winning.

Still having trouble believing this? Let's take a few more examples:

--The Atlanta Braves have won twelve (12) straight division titles. The first three titles were won while The Braves were in the National League West, competing against a team in nation's second largest market and a team in the nation's fifth largest market (i.e., both larger markets than Atlanta). The last seven (and soon to be eight) were won in the N.L. East, where The Braves are in competition with a team in the nation's largest market as well as the nation's fourth largest market. So, despite being in a division with not ONE but TWO teams in larger media markets than themselves, The Braves have won an incredible twelve straight division titles, and they have NOT gone broke, nor have they dismantled themselves in the process.

--The Cleveland Indians are in the nation's seventeenth largest media market. They have been to World Series twice since 1995. That's two more times than teams in the nation's second, third, fourth, fifth, sixth and seventh largest markets COMBINED have been to the World Series over the same time period.

--The current defending champions play in the nation's sixteenth largest market. Since they are currently leading their division by eight games (over the team in the number two media market) it's fair to say that they were not dismantled after winning last year's World Series.

--The Phillies play in the nation's fourth largest media market. In their entire existence, they have won a grand total of ONE World Championship.

Some myths die a slow and painful death, while others never seem to die at all. Certainly you're free to believe what you will, but saying that smaller market teams cannot compete against larger market teams is nothing short of a lie. A big lie.

For those interested, the market ranking are from Nielsen media research estimates. You can Click Here to see the rankings yourself.


---

Patiently waiting to be Stratusfied.
Guru Zim
SQL Dejection
Administrator



Since: 9.12.01
From: Bay City, OR

Since last post: 34 days
Last activity: 1 day


AIM:
ICQ:
#22 Posted on
On a side note:

Holy shit, I didn't realize that the Central Valley was a bigger media market than San Diego.

19 Sacramnto-Stktn-Modesto 1,227,600 1.151

26 San Diego 1,004,220 0.942






---

Your a retarted looser.

JayJayDean
Scrapple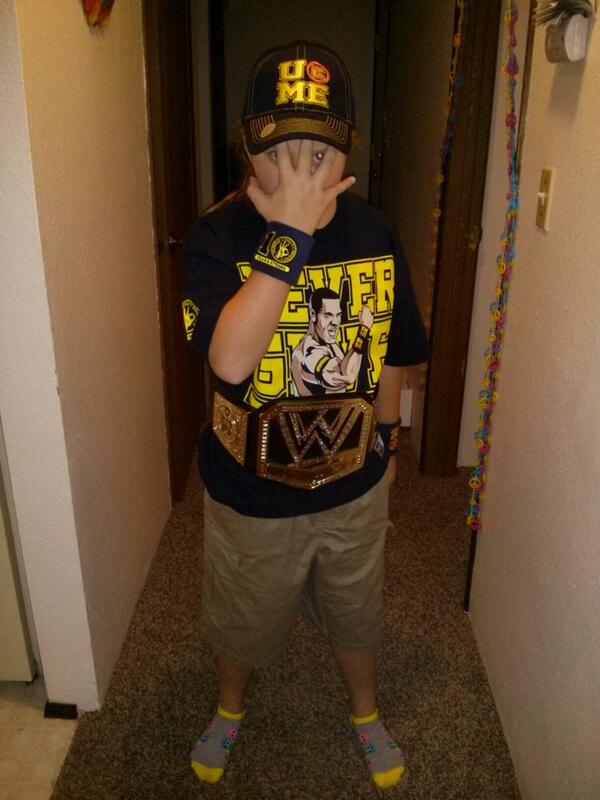 Since: 2.1.02
From: Seattle, WA

Since last post: 484 days
Last activity: 62 days


AIM:
#23 Posted on
Not only does the market size contribute directly to winning, it doesn't 100% tie in to payroll, either. Here are the rankings of the MLB opening day payrolls with the market size in parentheses. Except Toronto and Montreal, of course.

(According to the market listing, LA/Anaheim is one market, so is SF/Oakland.)

1. Yankees (1)
2. Red Sox (6)
3. Rangers (7)
4. D'Backs (16)
5. Dodgers (2)
6. Mets (1)
7. Braves (9)
8. Mariners (12)
9. Indians (15)
10. Giants (5)
11. Blue Jays (--)
12. Cubs (3)
13. Cardinals (22)
14. Astros (11)
15. Angels (2)
16. Orioles (24)
17. Phillies (4)
18. Cubs (3)
19. Rockies (18)
20. Tigers (10)
21. Brewers (31)
22. Royals (33)
23. Reds (32)
24. Pirates (21)
25. Marlins (17)
26. Padres (26)
27. Twins (14)
28. A's (5)
29. Expos (--)
30. Devil Rays (13)

Teams in the lower-half market size with upper-half payrolls:
Arizona, St. Louis

Teams in the upper-third payrolls not in the upper-third market size:
Arizona, Seattle, Cleveland

Teams in the upper-half market size with lower-half payrolls:
Philadelphia, Chicago (NL), Detroit, Minnesota, Oakland, Tampa Bay
BigDaddyLoco
Scrapple



Since: 2.1.02

Since last post: 1 day
Last activity: 1 day

#24 Posted on
From Peter Gammons:

---

Commissioner Bud Selig should have gotten this deal done without all this. He should also have set up a management office to teach some of these teams how to run their baseball businesses, because while the playing field is unlevel and there are gross inequities inherent to the current system, the fact is that the Brewers, Tigers, Royals, Devil Rays and other teams are what they are for a reason -- bad management. The A's, Reds, Astros and Giants compete every year because of good management. The Red Sox are paying $110 million for a $70 million team because of previous bad management.

---


That last sentence is amazing. The Red Sox are only fielding a $70 million dollar team, and yet they are paying an extra $40 million in bad contracts. $40 million dollars to guys no longer playing or playing somewhere else. There are teams with payrolls close or even less than that.

Bad management can kill a franchise. The Red Sox just have enough money to buy there way out of bad deals. A lot of teams don't have that luxary. Look at Pittsuburg which is paying Derrick Bell 9 million this year and is paying close that to guys like Jason Kendall who isn't producing enough to be earning half of what he makes. That's a lot of money for a rebuilding club to be eating.

It's amazing that these owners made the money they did before they came to baseball.



(edited by BigDaddyLoco on 21.8.02 2354)

---
Eddie Famous
Andouille



Since: 11.12.01
From: Catlin IL

Since last post: 120 days
Last activity: 1 day

#25 Posted on
The owners are a gang of idiots led by IDIOT SUPREMO Selig. They spend all their time thinking of ways to make the player's union look bad instead of putting out winning ballclubs.

Think about this: if there were revenue sharing, and teams knew exactly what they were going to get profit-wise each season, then where is the incentive for a small market team to try to win? They will make the same amount of money anyway? Don't believe me? Look at the Brewers RIGHT NOW. Supposedly, they made a great deal of money last year without really competing. Do you think Selig's Sluggers would try any harder if they KNEW how much money they would make NO MATTER HOW MANY WINS THEY HAD???


---

George Washington gave his signature
The Government gave its hand
They said for now and ever more that this was Indian Land

"As long as the moon shall rise"
"As long as the rivers flow"
"As long as the sun will shine"
"As long as the grass shall grow"



Pages: Prev 1 2