Mike Zeidler
Pepperoni



Since: 27.6.02

Since last post: 1350 days
Last activity: 3 days

#1 Posted on
My wife is currently entertaining job offers from park districts around the country and I`d like a little information on the indy wrestling scene in the surrounding areas.

All the jobs offer basically the same salary range, and the cost of living in each area is relatively the same, so I`ve decided to try to choose where I`d like to go based on the indy scene.

Riverside, CA - between LA and San Diego
Mesquite, TX - Dallas suburb
Coral Gables, FL - Miami suburb
Rocky Mount, NC - Smack dab in the middle of NC
Roanoke, VA - no idea, but WWE`s Judgment Day will be there


So any help you can give, I`d appreciate.

Mike Z
Promote this thread!
redsoxnation
Scrapple



Since: 24.7.02

Since last post: 1758 days
Last activity: 1758 days

#2 Posted on
As far as I can remember from last year, there wasn't much in the Miami area. However, no state income tax and bars are open until 5 AM.


---

There is only one man left to save Vince McMahon and the WWF/E. Where have you gone Greg Gagne, a nation turns its lonely eyes to you.
CRZ
Big Brother
Administrator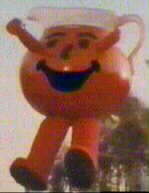 Since: 9.12.01
From: ミネアポリス

Since last post: 18 hours
Last activity: 3 hours


ICQ:
#3 Posted on
Originally posted by Zundian

---

Riverside, CA - between LA and San Diego

---
This is the only one I have personal experience with (UCR grad) and I can tel you that that's a pretty broad definition of "between." ;-) You're probably several hours away from UPW on the freeway...you MIGHT want to just head south and get into lucha libre instead.

Out of that list, I would guess Florida. More importantly, however - YOU'RE BASING YOUR DECISION ON **THE INDY WRESTLING SCENE?** Are you *NUTS?!*


---

©CRZ™
SchippeWreck
Banger



Since: 26.3.03
From: Glendale, CA

Since last post: 335 days
Last activity: 20 days

#4 Posted on
Originally posted by Zundian

---

My wife is currently entertaining job offers from park districts around the country and I`d like a little information on the indy wrestling scene in the surrounding areas.

All the jobs offer basically the same salary range, and the cost of living in each area is relatively the same, so I`ve decided to try to choose where I`d like to go based on the indy scene.

Riverside, CA - between LA and San Diego

---

I live in the L.A. area and I know there are a lot of indy feds peppered throughout the L.A. and Orange County, and even Riverside areas. UPW is based out of Santa Ana, which isn't too far of a haul from Riverside. So Cal Uncensored should have lots of info on shows in that area.

EDIT: ::sees CRZ's post and realizes he should buy a Thomas Guide::

(edited by SchippeWreck on 8.4.03 0922)
---
uberlou
Merguez



Since: 26.3.03
From: Glendale, Cali

Since last post: 2896 days
Last activity: 2667 days

#5 Posted on
I'd agree with the rest and say go with SoCal. It's got a decent indy scene that's bubbling up. UPW actually has a show later this month with Rey Jr. and Chavo making a non-wrestling appearance. And places such as RevPro, GSCW, and a few other places regularly bring in big indy names. Oh and let's not forget the ridiculous amount of lucha around SoCal too. SoCal is a distant second to Philly as far as the Indy wrestling scene goes, IMO.

Although, Flordia might not be too bad too. As far as their Indy scene goes, the biggest fed they have is MLW (http://www.mlw.com) which I feel is gonna be the next big indy fed. It's "hybrid wrestling", they call it. If you're into seeing a good mix of indy stars with good Japanese and Mexican talents, it's a good place. Not to mention alot of present and former WWE stars live around the Florida area, many around Miami.

Besides the wrestling, CA and FL have similar weather although in CA, we don't get any hurricanes (STAND BACK!).
---
Mike Zeidler
Pepperoni



Since: 27.6.02

Since last post: 1350 days
Last activity: 3 days

#6 Posted on
Originally posted by CRZ

---

More importantly, however - YOU'RE BASING YOUR DECISION ON **THE INDY WRESTLING SCENE?** Are you *NUTS?!*

---


I should point out that all these jobs currently pay about 4 times what I make, and we'd like to get the heck out of the midwest while we're young so really I have nothing to guide me. Also, I'm looking to get out of my current industry (TV) so I'll be going to school and mooching off the wife for at least three years.

Mild Mannered Madman
Toulouse



Since: 1.3.02
From: Westminster, CA

Since last post: 1748 days
Last activity: 1466 days

#7 Posted on
Here's some SoCal info.

Ultimate Pro Wrestling
A sports entertainment based wrestling promotion and former WWE developmental territory, UPW is now regularly running in the Grove Theater in Anaheim, along with a number of places in Laughlin, Nevada. John Cena & Victoria started out here. Also, a number of the wrestlers also work for ZERO-ONE in Japan.
(Wrestlers to see: Christopher Daniels, Tom Howard, The Predator, B-Boy, Mikey Henderson, Frankie Kazarian, as well as WoW and Tough Enough alumni)

Revolution Pro
A hybrid wrestling company mixing lucha libre, puroresu, and American-style wrestling. Regularly runs at the Frank & Son's Collectibles Show in the City of Industry, so you can pick up tapes there as well. Works as a feeder territory to XPW.
(Wrestlers to see: Super Dragon, Mr. Excitement, King Faviano)

Golden State Championship Wrestling
The new "Hot" company in SoCal, GSCW often brings in a lot of outside talent. They run regularly out of Newhall.
(Wrestlers to see: Scott Lost, Lil' Cholo, Super Dragon)

Pacific Coast Wrestling
PCW carries a kind of an old NWA feel to it, often. They run out of various venues inside of Southern California, and bring in outside talent (Particularly from CZW) every show.
(Wrestlers to see: The Messiah, Frankie Kazarian, B-Boy)

For more info, check out SoCal Uncensored to feed you info on the other companies.



---
As the days go by, we face the increasing inevitability that we are alone in a godless, uninhabited, hostile and meaningless universe. Still, you've got to laugh, haven't you?


jwrestle
Lap cheong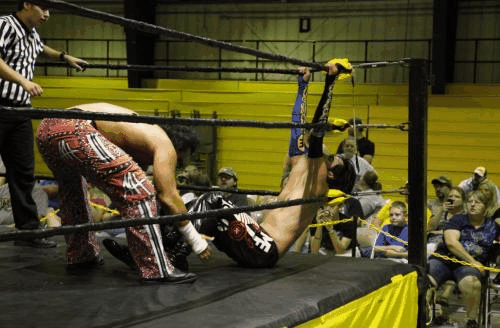 Since: 4.4.03
From: Nitro WV

Since last post: 19 days
Last activity: 12 days


ICQ:
#8 Posted on
Hey, www.nwawrestling.com Almost every state has an NWA promotion now since it's restructring in the 90's.


---

"Life is a circle we all meet again." Beastmaster