WTF13
Boerewors



Since: 22.1.02

Since last post: 5765 days
Last activity: 5765 days

#81 Posted on
Barry Windham was using the claw as a finisher every now and then, though I don't think I've seen him or anyone else use it as a finisher since the death of Kerry Von Erich.
I also recall Ron Bass using it in the mid-80s.
Saw Hansen broke out a stomach claw during a match with David Sammartino when he was AWA champ. Curt Hennig was doing commentary and said something about how he hadn't seen that hold in years, so it was old even then.

Arn Anderson would often use a reverse suplex as a finisher, the infamous "Gourdbuster." I don't think he did the spinebuster or DDT until later in his career. During the mid-80s, Jake Roberts was the only person doing the DDT.
I don't recall anyone else using it until the Hayes/Garvin Freebirds.

Somebody mentioned it already, but Hogan did throw a fireball during his feud with Slaughter at a house show or some other place. I recall him getting a "Thumbs Down" in one of the mark magazines for it, and I believe I remember hearing about it on WWF television.

I liked Magnum T.A.'s belly-to-belly suplex. I remember marking out when he used it on Kamala during one of the Great American Bashes.

The first team I saw using a "Power Plex"-like finisher was The New Breed. Don't know who did the move first, them or Power and Glory.

Austin used The Stun Gun I guess until he discovered the Stunner. But the first person I saw use the Stun Gun was the late Eddie Gilbert, who was the one to call it the "Hotshot."

Somebody already mentioned the Slingshot Suplex. I always marked out for that one. I also dug the Rude Awakening.

What I remember about the 80s was that a lot of wrestlers didn't have finishers, and many times the only time they won matches with them was against jobbers.


---

HUSS! HUSS! HUSS!
Dr Unlikely
Liverwurst



Since: 2.1.02

Since last post: 33 days
Last activity: 4 days

#82 Posted on
I guess the Kurrgan's original WWF finisher, The Paralyzer, was just the Iron Claw applied to the top of someone's head. Thanks to Kurrgan's insidious applications of his broad knowledge of the arts of phrenology and neurology, he was able to use the claw to its full magnitude.
shea
Bockwurst



Since: 1.2.02
From: Brooklyn NY

Since last post: 5305 days
Last activity: 5191 days

#83 Posted on

How about a finisher that's REALLY dangerous?

I'm thinking of Hurricane's old Verta-Breaker.

Didn't Vince ban him from using that move?

Travis
Boerewors



Since: 7.3.02
From: Baltimore, MD

Since last post: 5843 days
Last activity: 5779 days


ICQ:
#84 Posted on
Originally posted by shea

---


How about a finisher that's REALLY dangerous?

I'm thinking of Hurricane's old Verta-Breaker.

Didn't Vince ban him from using that move?


---

He beat AJ Styles with it on Jakked. After taking a sheer-drop brainbuster. Vince doesn't give a rats ass about anyone not on the Billy Graham diet...


---

Randomwrestling: Where every day is Dino Bravo Day!
shea
Bockwurst



Since: 1.2.02
From: Brooklyn NY

Since last post: 5305 days
Last activity: 5191 days

#85 Posted on

Wow! Didn't know that, Travis. I thought, since I hadn't seen him using it, that Hurricane was told to cease and desist on the move.

One thing for sure, the Verta-Breaker sure LOOKS hairy.

Zaphod
Chorizo



Since: 24.2.02

Since last post: 5594 days
Last activity: 5587 days

#86 Posted on
Originally posted by Trineo

---

I should have mentioned this earlier but when somebody mentioned a suplex variation the old Power and Glory (Hercules and Roma) came to mind where Herc would hit a superplex from one corner and Roma would hit a top rope splash from the another. For the time that was something original, and I don't think I've ever seen another team use it... I could be wrong though.

---


I freaking LOVED that finisher!

When Roma jumped ship to WCW/NWA (I forget what it was called at the time), he used a variant of that move. Flair or Arn would do a vertical suplex, not superplex, with Roma already airborne for the splash before their opponent hit the mat. It was nowhere near as impressive as the Power and Glory version, but still pretty cool. I'm pretty surprised a team like E&C hadn't broken out some variant of it.
Parts Unknown
Lap cheong



Since: 2.1.02
From: Darkenwood

Since last post: 235 days
Last activity: 235 days

#87 Posted on
Originally posted by TheBucsFan

---


I have a question about the figure four. Has anyone ever tapped out to its reversal? I mean, we see people "reverse the pain" by rolling over almost everytime it is used now, but has the person who originally applied the move ever been forced to submit?

---


INDEEEEED. And you probably remember it too: it was in the late 80s when Ronnie Garvin feuded with Greg Valentine for a long time in the WWF Valentine did the figure four, so Garvin started doing the reversal as "The Hammer Jammer." They had a big PPV blowoff and Valentine tapped to the reversal.
Very very memorable.

I miss the Iron Claw as well. Wouldn't that be the perfect move for Lesnar?
Also: I'm glad to see Raven's busting out the drop-toe-hold onto the chair again.

But as for forgotten moves, I want the DEATH VALLEY DRIVER. I know Saturn could get over again if they would let him use it.

(edited by Parts Unknown on 4.4.02 1123)
---
YOU WANT A PIECE OF ME!?! - The immortal, chilling words of...The Shockmaster!
spf
Scrapple



Since: 2.1.02
From: The Las Vegas of Canada

Since last post: 931 days
Last activity: 350 days

#88 Posted on
I thought the Hammer Jammer was the shinguard that Garvin busted out in the feud against Valentine. Didn't he lose to Valentine on some PPV or SNME after he had the Hammer Jammer stolen from him, causing him to fall prey to the figure 4 later in the match?


---

"You used it to shove your miserable daughter down our throats week in and week out...not anymore!" - Ric Flair gives me hope, Raw 3/18/02

"I thought it was cool how HHH just tossed Jericho out of the ring and made him vanish, possibly into another dimension, at the end of the match." - Dr. Unlikely says the funniest thing I've ever read on Wienerville.

twoelitistsnobs, filling all your bitter pop culture reviewing needs
odessasteps
Scrapple



Since: 2.1.02
From: MD, USA

Since last post: 1433 days
Last activity: 1399 days

#89 Posted on | Instant Rating: 8.18

The best version of the superplex/top rope move I, was to me, done by Art Barr and Eddy Guerrero.

They were also the first team to successfully Doomsday device variant where Eddy came off the top with a huracanrana, instead of a clothesline. Apparently, Benoit and Liger had tried it in Japan (on Eddy, ironically) but it didn't work right.




---

"The best reason for committing loathsome & detestable acts -and let's face it, I am considerably something of an expert in the field - is purely for their own sake. Monetary gain is all very well, but it dilutes the tastes of wickedness to a lower level that is obtainable by anyone will an overdeveloped sense of avarice. True and baseless evil is as rare as the purest good - and we all know how rare THAT is." - Acheron Hades, THE EYRE AFFAIR by Jaspar Fforde
DasJeepGuy
Weisswurst



Since: 10.2.02
From: Pittsburg, KS

Since last post: 5855 days
Last activity: 5853 days

#90 Posted on
Originally posted by Saruman

---

Crossface Chickenwing!!! I saw one guy mention it.
The Last Dance. I liked that move, it was believable for Disqo, before he went to a tombstone or the Village People's Elbow (which is hilarious, btw).
Oh, Last Dance is basically an inverse chickenwing jawbreaker.
Good Ole Rocky Maivia used the epic "Blue Chipper" (ie, that walking shoulder breaker)
Didn't Gangrel, of all people, use the Burning Hammer as a finisher for a while? That's a cool looking move, ditto for the DVD.
And they stopped using the screwdriver cos Steiner would have KILLED someone with it.
Oh, I forgot: I liked the Frankenstiener as a finisher too. You hardly see that anymore either.

---


Chaz used a burning hammer-esque finisher for awhile, Gangrel had the implant DDT. Angle was using the Crossface Chickenwing not too long ago when Bob Backlund was running for some political position. Also, I thought the Last Dance was Disco's Stunner and the Chartbuster was the chickenwing chinbreaker thing. Maybe I'm confused on those two.

You don't see the standing elbow drop much anymore, ala Andre and Abbdullah "THE" Butcher. Triple H took over Brutus Beefcake's incredible KNEE offense but never uses it as a finisher either. I don't know if it's on the "ban list" but there for awhile everyone was breaking out Michinoku Driver's and now you never see them, which is too bad because I really dug that move.
LordOfTheSmarks
Chipolata



Since: 18.3.02
From: THE ohio state university

Since last post: 5785 days
Last activity: 5678 days

#91 Posted on

I think the Godfather used the Death Valley Driver for a while. I believe he'd take a ride on the Ho Train straight to the Death Valley Driver, then it just became the Ho Train as his finisher.



---

"somewhere down in suburbia it ain't right"
Evil Antler God
Potato korv



Since: 10.1.02

Since last post: 4244 days
Last activity: 2370 days

#92 Posted on
I don't remember Disco ever doing a chickenwing jawbreaker......always thought the Last Dance and the Chartbuster were both stunners, both the same move.......
tipsy_j
Medisterpoelse



Since: 4.4.02
From: minnesota

Since last post: 5889 days
Last activity: 5549 days

#93 Posted on
Kurgan did use the old "I'm gunna squeeze your head till you pass out" move back in the good old days when the TRUTH COMMISION was running wild!

I seem to remember Cyrus leading him to the ring, Kurgan would give him the big old hand, and even keep it on pulling them right on out of the ring.

Screw Hulkamania..I'd take truth commision mania anyday! If only good old Recon and Sniper would grace my television yet again....




zoggy1
Chorizo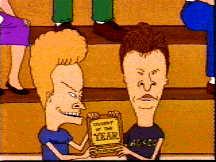 Since: 1.3.02
From: Silicon Valley, California

Since last post: 4849 days
Last activity: 4443 days

#94 Posted on
hmm speaking of finishers:
Shooting Star Press from Kidman and 450 splash from Juvi
El Kabong from Jeff Jarrett (coming soon i guess
)

and

a sleeper hold that actually finishes the match from Rowdy Roddy Piper
---

Press [Enter] to exit.
Hit [Escape] to return.
SerWolfe
Landjager



Since: 11.1.02
From: st louis

Since last post: 5518 days
Last activity: 5518 days

#95 Posted on | Instant Rating: 0.00
i miss seeing the Death Valley Driver myself. I know it has been stated earlier in the thread.... just saying what i like. I also miss the various ddt's... and i have to say i like the blockbuster.


---

I am the JOBBER TO THE STARS. You better remember that.

PPPPPPPPPPlllllllllllayyyyy Ball!
billnopus
Haggis



Since: 3.1.02
From: From the Dark Side

Since last post: 2492 days
Last activity: 1805 days

#96 Posted on
Rock-n-Roll Express' Double Drop Kick
Adrian Adonis' Big Apple Sleep
(and its bastard cousin -- Sgt Slaughter's Atomic Noogie)




---

2002 rspw Quote of the Year: JR--"Lita's no Cheater"
Leroy
Boudin blanc



Since: 7.2.02

Since last post: 933 days
Last activity: 933 days

#97 Posted on
I just miss the good ole piledrive.


---

"It's hard to be a prophet and still make a profit."
- Da Bush Babees
KevinKellyisFNHardcore
Salami



Since: 2.1.02
From: Fresno, California

Since last post: 4974 days
Last activity: 4958 days

#98 Posted on
Shane Douglas' finisher from the dying days of WCW, the Franchiser (chicken wing jawbreaker). I always liked this move, even if Shane made it look like crap. It was a step up from the Pittsburgh Plunge that he used in ECW (Jazz's finisher; fisherman-buster).


---

What makes HHH the "undisputed WWF champion" if no one was ever disputing it in the first place?
deadbeater
Morcilla



Since: 12.2.02
From: Parts unknown

Since last post: 5676 days
Last activity: 5676 days

#99 Posted on
You guys with short memories already forgot the best finisher of all time: the Mandible Claw, as applied by the great Mick Foley.

(edited by deadbeater on 5.4.02 0016)
Big Bad
Scrapple



Since: 4.1.02
From: Dorchester, Ontario

Since last post: 3 days
Last activity: 21 hours

#100 Posted on
I miss Booker T's Harlem Hangover. That was one SICK move, much more effective than the array of scissors and sidekicks and he uses as finishers nowadays.

Jake the Snake had the best DDT ever. He could just grab out and deliver the move in such a fluid motion...made even old, washed up 1996 Jake seem dangerous.

Here's a move that seems to be gone already...the Figure Four Edgelock. What the hell happened to this? Edge hasn't used it since before WM X-8, and I thought this was the cool finisher that would make him a main eventer.


---

Also, I'm not a sports medicine expert, but how the hell do you puncture a lung on a fallaway slam?

---


Keep in mind that you're talking about Sid, the man who somehow screwed up his leg jumping from the SECOND ROPE.


---

it was in the late 80s when Ronnie Garvin feuded with Greg Valentine for a long time in the WWF Valentine did the figure four, so Garvin started doing the reversal as "The Hammer Jammer." They had a big PPV blowoff and Valentine tapped to the reversal. Very very memorable.

---


This just made me laugh; Garvin's big move is to let himself be put into the Figure Four. This seems to fall into the Don't Powerbomb Kidman category.





---

I was born in a manger, like that other guy. You know, he wore a hat?
Pages: Prev 1 2 3 4 5 6 Next