TheCow
Landjager



Since: 3.1.02
From: Knoxville, TN

Since last post: 3757 days
Last activity: 3757 days

#21 Posted on
Calvin, if it makes you feel any better (it probably won't), my college-level engineering class tiptoed around actually using derivatives and integrals to find slope and area under the curve, etc. (Granted, it was an introductory course with the understanding that in a short matter of time, everyone will know those things, but still.)

Asteroidboy, if you only knew how right you were... I've always believed that (in high school especially) the class can only proceed as fast as the slowest person in the class can handle the material. (That's not entirely the case in some of the larger college lectures I've seen so far, although it is somewhat in the smaller classes.) I found the entire process to be quite disturbing - and I was in the honors program for most of my high school years. (I was quite saddened when I hit my freshman english class only to find out that people are still reading like a robot and stumbling over simple words.)

As far as tenure/seniority, I can think of at least one good counter-argument to even allowing teachers with tenure to continue - that being my 10th grade english class (tenured teacher was horribly incompetant - I still believe it set my progression as a writer back a year or so).

Whether or not both parents work is, at least in my opinion, partially irrelevant to the question at hand. For instance, both of my parents worked for as long as I can remember, and it had no effect on me. The reason behind it? They still worked to instill an appetite for learning in me. On this issue, I think that we're jumping to conclusions a little bit; whether or not both parents work isn't an issue, just so long as they still devote tim e to their children. However, if both parents work and don't seem to care about their offspring, that's another issue entirely. In that case, I wonder how much things would change if only one of the parents worked.

I still believe (as I've voiced previously) that if the parents fail to provide an adequate learning environment at home, then the students fail to care, resulting in lackluster performances at school, making the teachers feel as if they're essentially worthless (and thus not care). In turn, parents pick up on this ambivalence from the teachers (either through meeting the teacher directly or stories from children) and become convinced that their "efforts" are meaningless. If the first trigger is fixed, then I believe that a lot of these problems will go away. (Of course, it's also the hardest thing TO fix.)


---


Which Neglected Mario Character Are You?
Zeruel
Thirty Millionth Hit
Moderator



Since: 2.1.02
From: The Silver Spring in the Land of Mary.

Since last post: 370 days
Last activity: 312 days

#22 Posted on | Instant Rating: 4.05
Originally posted by TheCow

---

Whether or not both parents work is, at least in my opinion, partially irrelevant to the question at hand. For instance, both of my parents worked for as long as I can remember, and it had no effect on me. The reason behind it? They still worked to instill an appetite for learning in me. On this issue, I think that we're jumping to conclusions a little bit; whether or not both parents work isn't an issue, just so long as they still devote tim e to their children. However, if both parents work and don't seem to care about their offspring, that's another issue entirely. In that case, I wonder how much things would change if only one of the parents worked.



---



both of my parents worked full time, and after my 6th grade, they didn't give a shit about my studies [i was in G/T, Gifted/Talented program until the 6th grade. i realized the G/T kids got more homework, so i only did what was required of the non-G/T kids. i was expelled from the program
]

i would miss assignments here and there, because i knew they didn't care. i only pulled out a 3.89 in highschool only because of easy classes [work/study senior year counted as 5 A's, and i took Vollyball all 4 years, and i only needed 3 years of math and in 11th grade trig was my last math class.]

i have no work/study habits and i wonder if i will ever finish college...i guess i'm ADHD because i get so distracted so easily when i'm trying to study...


---

Wicca-Mon-Hum-Mal-Neu died in The Gnomish Mines on level 5 [max 11], killed by a sewer rat



R-D-Z
calvinh0560
Boudin rouge



Since: 3.1.02
From: People's Republic of Massachusetts

Since last post: 1868 days
Last activity: 8 hours

#23 Posted on | Instant Rating: 0.00
Originally posted by TheCow

---

Calvin, if it makes you feel any better (it probably won't), my college-level engineering class tiptoed around actually using derivatives and integrals to find slope and area under the curve, etc. (Granted, it was an introductory course with the understanding that in a short matter of time, everyone will know those things, but still.)


---


What type of engineering class was it? I am an electrical engineer so I don't know how often you need that stuff in other engineering fields (besides having taken 2 classes in Civil).
But my point is that I think kids these day (its sad to say that when I am only 23) need to learn more Math Skills. I mean I have my $100 calculator that does more things than I could do by hand even if my life depended on it but I still understand what I am trying to do when I input my calculations. Alot of people at are just afraid if you mention the word calculus to them even if the basics you are tying to teach them are not all that difficult.


(edited by calvinh0560 on 24.12.02 2249)
DrOp
Frankfurter



Since: 2.1.02

Since last post: 3542 days
Last activity: 2409 days

#24 Posted on
I was a special ed teacher for a number of years before becoming an Assistant Principal. I have also worked in a public school and now work in what many would call an "alternative school" for high schoolers with disabilites (we say non-public in MD). I wouldn't trade my class of 14 moderately disabled students for 25-30 "regular" students on ANY day. My students cared more and were actually better behaved on 7 out of 10 occasions.

As many have pointed out, the schools are a mess(underfunded, lack of parental involvement and stupid is cool as OFB said). That being said, I worked as AP in a Baltimore school that was reconstituted (i.e., taken over by the State Department) and saw that with effort and education, you CAN get some of those "uninvolved" parents to come to school and get involved. It was a LOT of work. A LOT.

Education is about delaying gratification. If I get good grades then I get a diploma, then I can go to college and get ANOTHER degree and get a job and car, etc., etc., etc. Hard to delay that kind of economic gratification when the corner may be calling where the cash is "easy" and fast.

Vouchers aren't the answer in, say, Baltimore as ALL the middle schools are underperforming and on the reconstitution eligible list. Where then do you go with your voucher? Also, private schools cost about 12-15K around here, so a 2K voucher doesn't help a lower income family struggling to go to a new school.

I don't have the answers. There are a lot of problems. I recently read a student were they took the top 3rd of teachers from a high-performing school and swapped them with the bottom 3rd teachers from an underperforming school. The achievement trends and the two schools changed within three years. Achievement follows good teachers. But not all teachers whose students don't achieve are bad teachers. Many are faced with huge problems with behavior management, neglible resources and outdated materials. Top that off with algebraic certification regulations, long hours to prepare instruction and 35K and you can see why folks are bolting to other professions.

DrOp--teachers matter and need support.


---
...And Marking Out
Slashwrestling.com
Wienerville
Grimis
Scrapple



Since: 11.7.02
From: MD

Since last post: 2577 days
Last activity: 1031 days

#25 Posted on | Instant Rating: 7.29
Not a knock on yo DrOp, but the Baltimore school system really needs to be blown up so they can start over. Andf I blame less of this on the educators then I do the parental situation in Baltimore and the complete and udder incomputance of the bureacratic side since the Schmoke administration.


---

What kind of disjointed society do we live in if Merry Christmas is Politically Incorrect?
TheCow
Landjager



Since: 3.1.02
From: Knoxville, TN

Since last post: 3757 days
Last activity: 3757 days

#26 Posted on
Heh, sorry I didn't clear up what type of engineering class it was. It's an introductory level engineering class (the way the University of Tenn. handles engineers are screwy - they throw everyone into the same freshman level classes), but having talked with people who have gone through the second semester of it, they say that the second semester is mainly composed of a lot of the same concepts covered in the first semester, only with calculus now. (Not sure, haven't taken it.) Considering I'm going into computer engineering, I found it to be a bit of an affront to my intelligence that I wasn't even allowed to use calculus, but I digress.

riki, do you think things would've changed with you at all if only one parent was working?


---


Which Neglected Mario Character Are You?
Jaguar
Knackwurst



Since: 23.1.02
From: In a Blue State finally

Since last post: 475 days
Last activity: 277 days

#27 Posted on
I found my freshmen Engineering course so boring and idiotic that it's made me reconsider engineering as a whole. It was basically, "Building a resume is how you get a job. Here is a computer. Let's see if you can use MS Word and Powerpoint. We won't actually teach you how to use it, but we're just going to make sure you can. If you can't, you're fucked."

Of course, learning engineering was the only thing that made me want to go back to college anyway, so now I'm stuck. Sigh.

-Jag


---
War is when you kill people with no names.
TheBucsFan
TheChiefsFan



Since: 2.1.02

Since last post: 1380 days
Last activity: 1380 days

#28 Posted on | Instant Rating: 4.42
Why should anyone care where Irag or Iran or any other middle eastern country is on the map? If there were some practical reason why this is vital information, then this might be an issue. But this "news" that students can't find the area on the map is about as relevant to anything as the fact that many infants can't find their own diapers in the supermarket.

Even if you ignore the fact that the youth may soon be asked to fight a war that is not their own, why does it mater to this country that they don't know exactly where in the world they are going? If they care enough to find out, they can do so in any library or probably without even leaving their own home.
Torchslasher
Knackwurst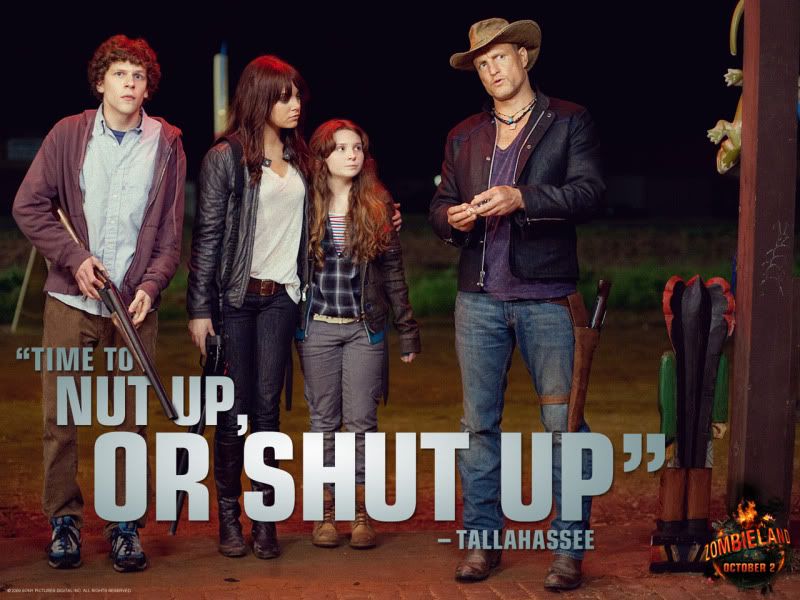 Since: 17.1.02
From: New F'n Jersey

Since last post: 72 days
Last activity: 71 days

#29 Posted on | Instant Rating: 6.44
And it's somehow cool to be stupid. What else do you expect?

---


You are speaking the truth here. I was in high school in a private Baptist school no less, and we sometimes had a current events discussion as part of our history class. I still remember the day that the teacher asked about Africa and Desmond ... (we were supposed to know the last name). I knew it, and after I say Tutu, I got laughed at. This wasn't because the name was funny, but because I actually knew about CURRENT EVENTS. I was mocked after the class by some because I actually kept up with the world around me. That was when I realized that I would either have to dumb myself down to fit in better, or remain informed and appear like a nerd or conceited. I chose the latter.

Hell, even today I get roasted at my job if I use big words to describe certain situations. I'm 27, working with guys in their late thirties , and I'm the one getting laughed at for using the word "plethora" instead of many.


---

The call is from heroism, will you accept the charges?

*I* will always remember the RFM Club!
DMC
Liverwurst



Since: 8.1.02
From: Modesto, CA

Since last post: 4783 days
Last activity: 4777 days

#30 Posted on
"Hell, even today I get roasted at my job if I use big words to describe certain situations. I'm 27, working with guys in their late thirties , and I'm the one getting laughed at for using the word "plethora" instead of many."

It depends on the context of when you use it, Torch, cause I would make fun of you too for saying "I have a plethora of french fries today for lunch."
(Unless of course you are *trying* to come off as a younger William F. Buckley.)

DMC


---

"There's only two things I can't stand. People who are intolerant of other people's cultures...AND THE DUTCH!" -Michael Caine, Goldmember
fuelinjected
Banger



Since: 12.10.02
From: Canada

Since last post: 4569 days
Last activity: 4569 days

#31 Posted on
Don't blame Western Culture so much because Canada is part of "Western Culture" and we don't have these problems. Our country has problems but education isn't one of them. For example, I have a friend who moved to the US when he was 10. He came back after he graduated and was boasting about his A average and how the education system was fine, it was just the kids who didn't care. Valid points, right? Well, me and my B average in a Canadian public school knew more about US HISTORY then he did. In addition to learning about Canadian and European history.

Some people think all the information is useless and often wonder why they have to learn about it. Why do American kids need to know who John A. MacDonald was? It may be a cliche but it's true, if we don't understand or learn from the past, we're doomed to repeat its mistakes.

I think the major problem is that the United States doesn't do enough to promote education and the joy of not being a dumbfuck. Another problem is there is no incentive for teachers to be anything more then competent, if that. They don't get rewarded for being any better then the next teacher. So much like all government workers, they just do enough to get by. And that rubs off on the students.
Downtown Bookie
Morcilla



Since: 7.4.02
From: USA

Since last post: 315 days
Last activity: 5 days

#32 Posted on
Originally posted by DrOp

---

Also, private schools cost about 12-15K around here, so a 2K voucher doesn't help a lower income family struggling to go to a new school.

---


It's worth pointing out that "good things" aren't good things for everybody. Back when I was a child (and, for that matter, back when my parents were children) the U.S. public school system provided a quality education without requiring the payment of a tuition (after all, citizens were already paying for the cost of the schools with their tax dollars). There were no schools charging thousands of dollars for an elementary or high-school education (except for the highest of the upper classes). Indeed, why would anyone pay an exorbitant amount of money for something that they were already getting for free?

Back to the present. Now, just suppose you had a plan that would immediately restore the quality public school system that once existed in the United States. How do you think those people who are now running the non-public schools in this country will react? Do you think they're going to embrace your plan to kill their golden goose? Do you think they're going to support a proposal to destroy their businesses? What about those entrepreneurs who have made sizable amounts of money for themselves by selling educational items that the American public once got for free ("Hooked on Phoenics" is an example that instantly springs to mind, though there are many others)? How do you think they're going to react to your plan to shut down their profit centers? After all, don't these businessmen have a vested interest in insuring that the public school system never improves? Wouldn't free quality education for all be just about the worst thing that could happen to these individuals?

Please forgive me if the above sounds like a bad conspiracy theory. I'm not looking to breed fear or paranoia, but merely to point out that there are many wealthy people inside the U.S. who have no desire to see the U.S. public school system improved. Therefore, anyone seeking to implement a plan to return the U.S. public school system back to its previous high standards should expect to meet awfully strong resistance from a large number of capitalists looking to protect their fortunes.

(edited by Downtown Bookie on 1.1.03 2250)

---

Patiently waiting to be Stratusfied.
DMC
Liverwurst



Since: 8.1.02
From: Modesto, CA

Since last post: 4783 days
Last activity: 4777 days

#33 Posted on
I don't know how many "capitalists" there are running small private schools, or how powerful they would be to stop plans for public education anyway. But from what I've heard from people who support private schooling, they seem to feel like we (and they) have worked to try and change public education, but that it keeps getting worse and due to the strength of unions and bureaucracies it may be impossible to implement many important changes. I don't think they are fundamentally against the idea of a free public education. I know I'm not, because that is what I grew up with. Would I prefer a private education for my children? Only if I knew it was an intellectually stimulating environment and there was no comparable public school in my area.

DMC


---

Proverbs 9:8
Pages: Prev 1 2