El Duderino
Pinkelwurst



Since: 15.10.02
From: Looo-vuhl

Since last post: 5658 days
Last activity: 5646 days

#1 Posted on
Here's some more random RAW thoughts, 'cause it's beats the hell out of necrorevulsionadinfinitum:

Damn, that arena was *small* - and the ramp looked way shorter than usual. But even in a small building, the upper deck was almost empty. Good work, RAW team!

The ring ropes were looser than they've been in quite awhile, too - was this a reaction the rope breaking last night?

Co-sign with NetHackSlasher on some ugly-ass rednecks in the front row - especially the land monster in the green T-shirt. *shudder*. It looked like an OVW audience out there *double shudder*. And what was up with the "Willow The Wisp" sign? He's not even on this show (That *was* Matt, right?).

Did the WWE get a TDK sponsorship or something? Why not just have a blank tape without the case?

First match was sloppy... it looked like communication totally broke down at some point in the middle. Jeff sandbagged him on that gutwrench suplex, too. Still, a fun match with Jeff stealing the "ref-assisted somersault plancha" from Rey, and making the swanton onto the chair look *brutal* at the end. And note the big bruise on Nowinski's back (and welts on his chest) on the way up the ramp.

I like that angle, to some extent, but sorry, Snow's acting was *awful*. I know he's going for "intense", but he comes up with "wooden".

Footage from last night had Big Show running Bisch into OH NO NOT THE CLANGY... lunch trays? Seriously, what were those things?

The whole Regal/Storm, um, Un-Un-Americans? Can-UK Connection? team is kinda fun, and Storm busts out the ol' catchphrase. Bubba Ray, and the cut-off white camos... dude. Just... dude. Bubba sells the concussion, and that's kinda silly. Ya know, for anyone to care about Storm and Regal they've gotta, I dunno, WIN MATCHES, not just hit people with brass knucks after them. And it didn't help that they cut to OMG KANE IS WALKING AND HE HAS LUGGAGE in the middle.

The HBK promo was kinda cool, but he can't quite summon the HATE now that he's got the joy joy joy joy down in his heart (where?). The ending was funtastic, though, and the "ol' soft shoe" cracked me up. Problem is, it added to the PoocHHHie effect - lets finish the Kane thing, *then* bring Michaels back into the picture.

I helped my roommate bring in and set up his new TV at this point, so I missed a good chunk - a D-Lo match (dammit!) and the 6-man, and most of the HHH video (thank God). Actually, I came back just in time for "Looks like I really SCREWED her BRAINS out" *throws 'brains' at camera* - which was good for a chuckle. Reading about the rest of it though... oof.

The 3-on-1 for the Big Show was a little much - a handicap against the Island Boyeez would have been perfectly acceptable, but throwing Rico "Remember when I beat Ric Flair" in there was, uh, overkill. That superkick to a seated Show made me cringe - expecially considering how stiff these guys are. Note: This finish to this match got probably got more heat than anything on the card (that I saw) which goes ta show ya how over the Big Show can be if he's pushed the right way. Whether he *should* be, well...

The main event was an awful, heatless match, but I enjoyed it 'cause this is where JR and Lawler *really* stopped giving a shit and were just going off. The whole show turned into a semi-shoot parody of itself, and it entertained *me* at least. Classic lines:

JR: HHH and Flair use their power to manipulate people!
King: Yeah, like you don't! [OH TAG!]

JR: I wear a black hat for a living, what do I know about Yin-Yang?

JR: Folks, just turn the sound down and read the closed captioning. [way ahead a'ya - speaking of, the CC turned "5-Star Frogsplash" into Fire Power Blast, which sounds like a puro move just waiting to happen]

Then they spent forever riffing on "Flair hasn't hit a move off the top turnbuckle in 20 years" and Mae Young and the hand. Funny stuff

And the whole backstage skit at the end had me rolling.
Kane: Now I'm gonna SCREW YOU. But will you be ALIVE or DEAD!
Me: Pfffwhah? HAHAHAHA

King: Kane behind the wheel of a car, this is awful!

And then H kicks his way outta the trunk! And holds it closed and Ahahaha.

Sure, objectively this show sucked some serious ass, but I rather enjoyed the parts of it I saw... so much I just wrote a long post about it that few will read. Make of that what you will.

El Duderino.


---

not into the whole brevity thing, man
Promote this thread!
Torchslasher
Knackwurst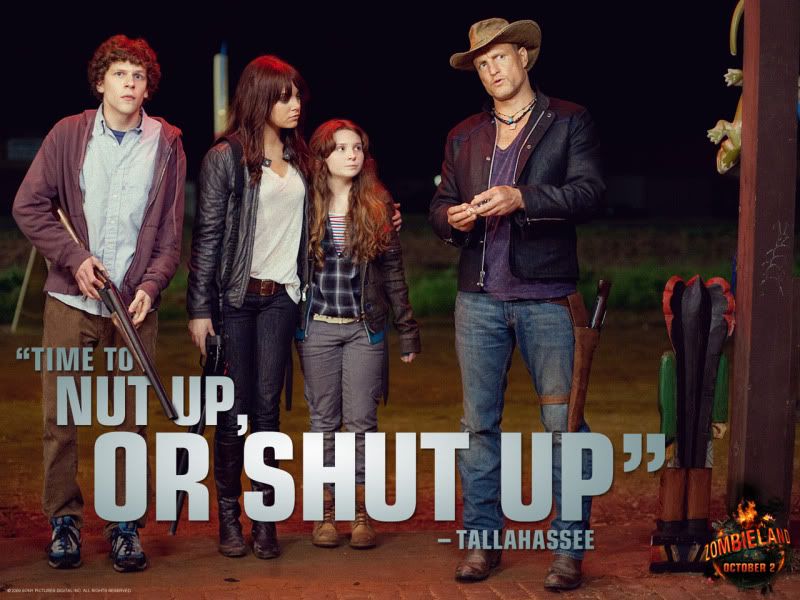 Since: 17.1.02
From: New F'n Jersey

Since last post: 70 days
Last activity: 69 days

#2 Posted on | Instant Rating: 6.44
I fully agree with you about the JR/Lawler commentary during the final match. They went on this weird riff about anything and everything, and my roommate and I were laughing hysterically. We knew that JR couldn't turn a boring match into a five star match, so he turned to Lawler and the sparks flew.

"And now WWE Rewind, brought to you by TDK, use them for your next awful, unfunny necrophilia skit. TDK- TAPE HARD."


---

"Oh would you stop being all stealthy and just get in the truck"- Tom Servo
Whitebacon
Banger



Since: 12.1.02
From: Fresno, CA

Since last post: 13 days
Last activity: 13 hours


ICQ:
#3 Posted on
Dude, you should put the banner into your sig, if it wouldn't be too big. I had no idea there were conventions and such for that movie.

Bacon
Really needs to get one of those T-shirts.



Edit: I speek realy gud american

(edited by Whitebacon on 22.10.02 1138)

---

"HHH, you should probably do the job here to put RVD over for the good of the company." "Vince, I'm just a caveman! I was out hunting when I fell in some ice and was unfrozen by your scientists. Your future world frightens and confuses me. You say these words like "job" and "put over" and "good of the company" but my primative mind can't grasp these concepts!"---Vince Mcmahon/Unfrozen Caveman Wrestler, Dr. Unlikely 17.9.02

Click Here
Mild Mannered Madman
Toulouse



Since: 1.3.02
From: Westminster, CA

Since last post: 1775 days
Last activity: 1493 days

#4 Posted on
Originally posted by El Duderino

---

*shudder*. It looked like an OVW audience out there *double shudder*. And what was up with the "Willow The Wisp" sign? He's not even on this show (That *was* Matt, right?)

---

Those were friends of friends of mine. I could flame you for randomly lambasting people you don't know to try to get some cheap heat, but instead I'll point out your ignorance. Jeff Hardy was Willow the Wisp. Watch some OMEGA before you spout off next time.


---
Listen to Filler Bunny...
Scorpio
Boudin rouge




Since: 18.2.02
From: Laurel, MD, USA

Since last post: 5170 days
Last activity: 5121 days

#5 Posted on
Originally posted by El Duderino

---

The whole Regal/Storm, um, Un-Un-Americans? Can-UK Connection?

---


The Queen's Tag Team?



---
PMMJ
"Nothing remains interesting where anything may happen." -H.G. Wells
"Show me the country in which there are no strikes and I'll show you that country in which there is no liberty." -Emma Goldman

mskj
Summer sausage



Since: 10.1.02
From: Tennessee

Since last post: 2274 days
Last activity: 2033 days

#6 Posted on
The Gaylord Entertainment Center isn't very small. It's used for the Nashville Predators and the offical site says it seats 20,000. I'm sure it's somewhere around 15,000-18,000 for wrestling. It was just empty last night.


---

Forget Rock. Maurice Clarett is my hero.
miknight
Blutwurst



Since: 22.10.02
From: Oztraya

Since last post: 1302 days
Last activity: 1238 days

#7 Posted on
must sleep.... Raw...ok.....eric....actingbad...(Snore)..bring....HLA..im.....notbusy.............AlSnow.....funnylooking......TripleH......no sells.....Trunk lid....Uses superH power to break out....

Subconsciuos thoughts reveal the truth.


---

You should write that down.
Ticamo
Boerewors



Since: 19.7.02
From: Trenton, NJ, USA

Since last post: 4101 days
Last activity: 3399 days

#8 Posted on
Originally posted by El Duderino

---

And it didn't help that they cut to OMG KANE IS WALKING AND HE HAS LUGGAGE.......

---


This had me laughing because when I saw it last night, I asked myself "Why would Kane take his luggage out of the car if he's all ready dressed in his ring attire?"
deadbeater
Morcilla



Since: 12.2.02
From: Parts unknown

Since last post: 5677 days
Last activity: 5677 days

#9 Posted on
JR made up a name for Flair's top rope slam bump: "That Never Works".


---

"Business has just picked up" says JR. Then right on cue, Molly enters the arena! Never was JR any better in introducing someone. --Raw 7/15

You want the title? Keep your clothes on!!!
redsoxnation
Scrapple



Since: 24.7.02

Since last post: 1785 days
Last activity: 1785 days

#10 Posted on
Originally posted by deadbeater

---

JR made up a name for Flair's top rope slam bump: "That Never Works".

---








It worked on Harley Race for World Title #2. Oh wait, Gordon Solie and Bob Caudle were calling the match, real wrestling announcers.


---

I want you to know, I agree with everything I've just said.
cfgb
Bierwurst



Since: 2.1.02
From: Ottawa, Ontario

Since last post: 244 days
Last activity: 3 days

#11 Posted on | Instant Rating: 7.87
There was a good line in there somewhere... This isn't an exact quote since I don't tape the shows.

JR: "There's no necrophelia in wrestling."

Lawler: "I just saw it!!!"

JR: "I once saw Mae Young give birth to a hand... Had a nightmare about that the other night."


---


Contact cfgb
Visit my homepage
Ringmistress
Lap cheong



Since: 15.1.02
From: Philly

Since last post: 3981 days
Last activity: 3980 days

#12 Posted on
I wouldn't lie to you that I had a nightmare last night, and let's say it had nothing to do with Mae Young. Oh, Gorilla Monsoon, if only you were still with us.

Ringmistress


---

Ringmistress - A bitch among heels.