geemoney
Scrapple



Since: 26.1.03
From: Naples, FL

Since last post: 9 days
Last activity: 1 hour

#1 Posted on | Instant Rating: 7.83
TONIGHT: It's the 1,000th episode of Raw, including, but not limited to: John Cena vs. CM Punk for the WWE Title with Cena cashing in his Money in the Bank briefcase; Christian defending his Intercontinental Title; the Daniel Bryan-AJ wedding; the return of The Rock, Bret Hart and Jim Ross; Brock Lesnar answers Triple H's Summerslam challenge; DX reunites (in segment one!); the kick-off to Raw permanently going to three hours; the possible payoff to Heath Slater's Legends challenges; and the reveal of the new Raw GM. Phew!


- WWE Open. Yep, it's a new one. Should probably get used to changes. "WWE: Then, Now, Forever" was the tagline.

- Clips of the early days of Monday Night Raw (including Randy Savage) were shown. The video continued showing what Raw has become, going all over the world and featuring all kinds of celebrities and…uh…interesting moments (Choppy-Choppy Your Pee Pee included). Lots of dancing, Shane McMahon, the Miz Girl, Triple H throwing Randy Orton through a window, Chris Jericho's debut, more celebrities, "Damn," K-Fed getting the Attitude Adjustment, "Bret screwed Bret," Shawn losing his smile, Edge and Ric Flair retiring, Triple H speaking on the Eddie Guerrero tribute show, Austin's Zamboni, Kofi Kingston's MSG Moment, CM Punk becoming World Champ, Batista quitting, Bret and Shawn burying the hatchet, Mae Young and Mark Henry in bed, Vince firing Bischoff, Shane buying WCW, Brock Lesnar's return and, well, a lot of other moments.

- Inside the arena we went, with a new theme song playing ("Tonight is the night"). Michael Cole intro'd the show along with Jerry "The King" Lawler. I'm assuming Cole is playing it straight tonight.

- Justin Roberts introduced Mr. McMahon to the live crowd, and he walked to the ring. Hey, King even dressed up! Mr. McMahon thanked the fans and did his gravely "Monday Night Raw" intro. He called out D-Generation X, and Triple H and Shawn Michaels came to the ring. They did the self-deprecating stuff and made mention to how there was something missing. Big pop for that. They signaled to the entranceway, and X-Pac, the Road Dogg, and Billy Gunn came out on the infamous auto that they invaded WCW with. Road Dogg did his intro (including "Bad beep Billy Gunn"). Triple H asked, "are you ready?" Trips joked that he was the only one left with a full of head of hair. Hunter did the "let's get ready to suck it" thing. HBK and Billy Gunn argued over whose part was next. Hunter told Gunn not to let Shawn lose his smile, because he does weird stuff like pose for Playgirl. In the end, it was decided that Gunn and HBK should do it together. Before they could, Damien Sandow's music hit and he came out. That was unexpected.

Sandow said this is what WWE and society at large has disintegrated to: Common degenerates. HBK, with a voice that sounded like he was about to go hoarse, said he'd now have to go to Church and ask forgiveness again. Sandow said if they take him out, he'll not be a victim but a martyr for those who rely on sophistication. DX huddled up to decide what to do with Sandow. Hunter was going to say what they had decided, but Shawn superkicked Sandow and Triple H Pedigreed him. A passing of the torch from someone who was originally a bon vivant to another? Gunn then did the "if you're not down with that, we've got two words for ya." They ridded the ring of Sandow and celebrated. Nice surprise to see the rest of DX: Not completely unexpected, but I'm glad they didn't announce it ahead of time.

-Hey, The Rock will be here tonight!

-And Brock Lesnar is in the building too!

-Plus, AJ and Daniel Bryan tie the knot! Sign the virtual guestbook on WWE.com.

-In what I presume is the main event, John Cena faces CM Punk for the WWE Title, cashing in his MITB briefcase. New graphics in addition to the "new" everything else. I think the set is a little different as well.

[Commercial Break]

-The St. Louis arch was shown.

-Jim Ross came out to the live crowd. Ross still had his goatee. Cole said Ross will join them on commentary tonight.

-Entrances took place for a six-man tag match: Sin Cara, Rey Mysterio and Sheamus vs. Chris Jericho, Dolph Ziggler, and Alberto Del Rio. Mysterio's entrance continues to play tricks on my TV in HD. Big pop for Jericho. They showed Jericho giving the Codebreaker to Ziggler last week. Everybody got an entrance before break.

[Commercial Break]

(1) Rey Mysterio & Sin Cara & Sheamus vs. Chris Jericho & Dolph Ziggler & Alberto Del Rio
The match was joined in progress out of break. Ziggler elbowdropped Cara (whom Cole called Mysterio) for a near-fall. Bodyslam by Jericho on Cara for two. Cole said this was Jericho's 360th match on Raw, the second-most during this era behind Triple H. Cara made the hot-tag to Sheamus, who cleaned house on Jericho. Sheamus tried a back-breaker but Jericho didn't get off the mat for it. He did it again, this time successfully. The match broke down with Mysterio giving Del Rio a seated senton at ringside. Cara eliminated Ziggler and Jericho did the same to Cara. Sheamus grabbed Jericho on a Codebreaker attempt, but missed the Brogue Kick. Jericho went for a Lionsault, but Ziggler cheap-shotted his partner. Sheamus knocked Ziggler off the apron and Sheamus measured Jericho. Brogue Kick, fin.

Winners: Sheamus, Mysterio and Cara, 4:19 shown. A few mis-timed spots, but a hot opening match to keep the crowd into the show after DX.

-The Rock is here tonight. Just in case you hadn't heard.

[Commercial Break]

-Back to the announcers…and no JR. Hmmph. Cole talked about fans sending "'Touts' as they're called" to WWE giving their thoughts on the Bryan-AJ nuptials. So we had to see a few.

-The announcers had Charlie Sheen live on Skype. Phew, glad they didn't lose out on that promotion! Sheen said he'd fit in with DX. More than he'll ever know. He also put over Sheamus. Cole said they'd be checking in with him throughout the night.

-We got a video package of Bryan proposing to AJ last week.

-AJ was going on and on about Bryan to Layla in the locker room. Layla asked if she really wants to go through with this. AJ asked why people keep asking her that? She also said people need to stop calling her mentally unstable. After all, look at the people around: She opened the door where Hacksaw was yelling to someone off-camera and R-Truth and Roddy Piper were skipping rope with Little Jimmy. Also, Mae Young with her grown up son, a guy in a giant hand outfit. Score a point for AJ. Layla wished AJ luck and scurried off.

[Commercial Break]

-The official theme song of Raw 1,000 is from Outasight, "Tonight is the Night."

-Cole talked about how long it'd take to watch every episode of Raw in a row. A car-hop brought some Sonic drinks. They're not even trying to be subtle with the product placements.

(2) Jack Swagger vs. Brodus Clay
Before the match, Clay introduced his "brother from another mother," Dude Love. Swagger missed a charge and Clay hit an overhead suplex. Big splash and pin.

Winner: Clay, at :17. Cole surmised that Swagger has really hit rock-bottom now. Methinks he can go lower.

Love, Clay, and the Funkadactyls danced after the match. Swagger came from behind Love, but the Dude had a tie-dyed Socko and stuffed it down Swagger's gullet.

-Triple H was backstage talking to Trish Stratus. She tried to talk him into Yoga. She tried to lead him in a stretch, and as he did, the rest of DX walked in. They kept making double-entendres (since Trish was standing behind a bent-down Hunter). X-Pac chatted Trish up after everyone else left. Thought for sure Steph was going to walk in on the two of them…again.

-Bryan, the groom, was talking to a group of guys in white coats backstage. Lawler noted they didn't look like groomsman, and they certainly looked like the guys who came to get Kane that time.

-You can vote on Twitter about whether or not AJ should go through with the wedding.

[Commercial Break]

-Busch Stadium in St. Louis was shown.

-CM Punk vs. John Cena for the WWE Title is still to come.

-Wedding decorations adorned the ring as the Rev. Jerry Lawler was in the ring. Oh, he's just there to introduce the reverend: Slick. 74% think AJ shouldn't marry Bryan. Slick said, "let's get this show on the road." And on the road the show went, as Daniel Bryan's music played and he came out dressed all in white. The organ played and out walked AJ. She looked wondrous. In lieu of the wedding party, Daniel and AJ have chosen all the fans to witness the sacred ceremony. Slick said marriage was a sacred institution and the "what" chants actually were not hideously out-of-bounds here, IMO. Slick asked if anyone has any objections to the marriage. As Bryan received the ring, the crowd chanted "no."

Bryan said he and AJ have had their ups-and-downs, but he loves her and always loved her. Bryan said once the ring goes on AJ's finger, he'll finally have everything he ever wanted. Bryan said "yes" and before Slick could finish, AJ chanted "yes." The crowd responded by chanting "no." Hey, Slick actually said "vested" rather than "invested." Props for that. Before he made it official, AJ asked him to wait. "I wasn't saying yes to Daniel," she said. "I was saying yes to someone else." Well that's just unnecessarily confusing. It's another man who made a proposal to her earlier in the night. Mr. McMahon's music then played. He walked out with a mic.

"It's not THAT kind of a proposal," said Vince. He wanted to introduce the new GM of Raw…AJ. She tilted her head to the side in a bit of a crazy look. Bryan just looked confused. AJ shoved the flowers into Bryan's chest and skipped around him. I would drink her bath water. Bryan went crazy, ripping up the flowers and throwing the wedding set all around. I don't think anyone saw that coming. I'm cautiously optimistic about this development.

[Commercial Break]

-Bryan was still raging in the ring, shouting "no!" as refs tried to control him. Before he left, CM Punk came out. Punk didn't want to throw it in Bryan's face…but he DID get stood up at the altar. He sarcastically talked about how nice Bryan had been to her. Punk told Bryan to continue throwing a tantrum while he continues as a champion and best in the world. Bryan said Punk isn't even the best in the ring tonight. Bryan said not only is he better than Punk, but he's also the greatest WWE Superstar of all-time. That brought out The Rock.

After posing on the turnbuckles, Rock got the mic and told Bryan he doesn't get to say who the greatest of all-time is. "They" (the fans) get to say it. Rock performed his "finally…" dealie. Bryan interrupted and was about to say, "I don't know who you think you are," but Rock cut HIM off and said you just don't do that to The Rock. "Boots to Asses" chant. Bryan began to undress as if he were going to get into a fight. Rock said he won his first WWE Championship in St. Louis. But he said he wasn't there to talk to "Frodo," but to talk the WWE Championship. Rock said he just got word that whoever the WWE Champion is at Royal Rumble will go one-on-one with him. Punk said HE would be the champion at the Rumble and that tonight, he'll beat Cena. Lots more boos for that statement than usual. Punk said he can't wait for his match with the Rock and said he'd beat him at the Rumble.

Rock disagreed, saying he'll be champion after the Rumble. Bryan interrupted with "no!" chants. He sadi this was supposed to be about him and be the greatest night of his life. Bryan, with crazy eyes, said Rock, someway and somehow, will have to fight him. Rock said what we're looking at is if a homeless lumberjack banged and oompa-loompa. Rock told Punk to kick ass tonight and he knows he will. As for Bryan, Rock went ahead and got Bryan a wedding gift anyway: A Rock Bottom. "If ya smell…what the Rock…is cooking." Big news about the Rumble hidden in that segment.

-Tonight, Lesnar and Heyman will have an answer for Triple H's Summerslam challenge.

-And Cena cashes in his MITB shot tonight against Punk.

[Commercial Break]

-A new Twitter poll asking fans to vote who they want Rock to face at Royal Rumble: Punk, Big Show or Cena.

-Bret Hart was announced as a special guest ring announcer for the following match. Bret said that one of his greatest moments was winning his first IC Title against Mr. Perfect. He was doing the honors for the Intercontinental Title Match.

(3) Christian vs. The Miz – Intercontinental Championship Match
Bret was hilariously unenthusiastic announcing Miz. Middle rope dropkick by Christian on Miz. Christian sent Miz over the top rope and to the outside. Flying cross-body off the top by Christian, but he came up holding his knee on the outside. They went to break at :57.

[Commercial Break]

Back at 4:10 of the match, with Miz apparently trying to work the leg. Or something. To the top went Christian, who landed a cross-body for two. Opposite side of the erring, to the middle rope, flying elbow. Lawler was pretty hard on Christian for not going for a cover there. Sunset flip for two, but a right hand caught Miz. Miz came back and worked over Christian in the corner. Tornado DDT by Christian for two. Miz shoved him off on a Killswitch attempt, and he countered another one. Christian landed on his bad knee and Miz hit the Skull Crushing Finale to win his first IC Title.

Winner: Miz, at 7:38. Well, that was unexpected. At least it gives Miz some relevance upon his return.

Miz did some brief mic work, talking about how awesome he is.

-Lawler and Cole went back to Charlie Sheen. Only in WWE is a famous person watching the show at home considered a major deal. Sheen talked of his love for the Rock and said Bryan has some Anger Management issues. He told Bryan to "man up" and called him an oompa-loompa.

-Punk vs. Cena, for the WWE Title, tonight's main event.

-Cole wanted to talk to us about Tout, but they dissolved to break instead. Best outro ever.

[Commercial Break]

-Regis Philbin gave some pre-recorded comments about sports entertainment. He talked about having The Destroyer on his first talk show. He mentioned the others who have been on his show. He said he was proud to be a part of this big night for WWE and Monday Night Raw.

-Triple H came out again. He was not as playful this time around. During his intro, they showed a clip (sponsored by 5-Hour Energy) from three months ago of Lesnar attacking Hunter. Back live, Hunter said it's time to bring up the intensity a bit. He reiterated his desire to fight Brock Lesnar at Summerslam. He said he wanted an answer now. Lesnar's music played but Paul Heyman came out. Cole said Lesnar is in the arena, as a Tout available on WWE.com showed him and Heyman talking backstage.

Hunter said he came out to talk to the horse's head, not the horse's ass. Heyman joked about how Hunter's negotiating skills have improved since they last spoke. Heyman said he is speaking on Lesnar's behalf, as he has Lesnar's power of attorney. The answer: Still no. Hunter said he was tired of this crap and threatened to go to the back and find Lesnar. Heyman said Hunter already has two lawsuits against him, and he's asking for another. He asked Hunter if a third lawsuit is truly best for business. Trips asked if Lesnar was really such a coward that he can't give Hunter an answer to his face. Heyman ridiculed Hunter for name-calling. "What are you, a child?" he asked. Awesome. Hunter got defensive and reminded Heyman not to talk about his family or children. Heyman said he felt bad for Hunter's children, as the sins of the father will fall to the kids. This brought out Stephanie McMahon. No hyphenated "Helmsley" on the chyron.

Steph went face-to-face with Heyman and told him to never speak about her children ever again. She accused Heyman of masking his failures at ECW, WCW and WWE with these lawsuits. Steph said when it comes to visionaries, Vince is looking in the rear-view mirror at Heyman. She said at least her father had the guts to step into the ring with her husband. Steph said Heyman's children are the ones ashamed of him, because they know he's just a professional parasite. Then she slapped him. Heyman, nearly out of breath, asked Steph if she wanted to see her husband get destroyed and hurt. He then said "it's on" about Lesnar and Hunter. "You always get what you want – I fell for it!" said Heyman. Heyman said Vince taught Steph that and she's teaching her children that too. Steph jumped Heyman and started mauling him until Lesnar's music hit again. He walked out and did his thing, but no pyro went off.

Hunter got Steph off her feet just in time as Lesnar came in and attacked. Hunter fought back, and they ended up going toe-to-toe. Lesnar was clotheslined out of the ring by Hunter. Lesnar swore at Hunter from outside the ring. Their exchanges were somewhat awkward. The first segment of the night I wasn't feeling: The Lesnar/Heyman camp came off like total chumps.

-Cena vs. Punk for the WWE Title will be the main event tonight.

[Commercial Break]

-After a 5-Hour Energy plug, Cole kicked t to more Touts from WWE Superstars and fans. Kofi Kingston was one shown.

-So apparently a WWE 13 ultimate fantasy match vote was taken on WWE.com, and Cena vs. Austin won. They even showed Cena vs. Austin in the game.

-Cole sent it to a video package on the Austin vs. Mr. McMahon feud. A few current superstars (and Maria Menounos) provided talking heads as well.

[Commercial Break]

-Media coverage of Raw 1,000 was shown.

-Another shot of the Gateway Arch in St. Louis.

-Santino Marella and Hornswoggle walked out with Brawlin' Buddies. Cole and Lawler played with some at ringside too and Cole came across as absolutely the most uncool guy ever. Marella and Hornswoggle handed some out to fans at ringside.

-Justin Roberts introduced Howard Finkel as the guest ring announcer for the next match. Heath Slater came out first, actually getting an entrance. Slater said everything that happened in the past is in the past, but tonight his victory is going to be epic. He challenged any Raw legend to a no-DQ no count-out match with him. Lita of all people ended up answering the challenge. Slater just laughed when she came to the ring and Slater accepted her challenge. She was showing much, much, more cleavage than most other WWE Divas.

(4) Heath Slater vs. Lita – No Disqualification, No Count-Out Match
Lita got the mic after the bell rang and said she hired herself some protection tonight. The APA then walked out. I love how Layfield can just go back-and-forth between completely opposite gimmicks at times. Slater wisely left the ring and headed up the ramp. Before he could get backstage, the Legion of Doom music played and all the legends who previously faced Slater came out (did Sarge? Well, he was there too). They tossed him into the ring and Lita kicked him in the gut. Twist of Fate, then the Clotheslines from Hell, which Slater sold nicely.

Winner: Lita, at 1:54. It wasn't a major payoff, but I liked it anyway.

After the match, the legends entered the ring and Ron Simmons gave his "Damn!"

-Earlier tonight, Vince McMahon announced the new GM…AJ.

-Backstage, Sean Mooney was with Daniel Bryan. "Who?" asked Cole. Mooney looked good. Bryan said the entire night has been tainted, being insulted by Charlie Sheen. Bryan said "that guy" needs more anger management and life management than he does. He said he'd slap the Yes Lock on Sheen faster than Sheen could say, "Winning!"

[Commercial Break]

-Congrats(?) to Alex Guerrero Jr., WWE's 100 millionth social media follower. And Cole interviewed him at ringside. Guerrero said he was having a great time, a better time than Bryan anyway. And he can't wait for the next thousand episodes. Cole said Guerrero has now lived his dream, being interviewed by him.

-Lawler sent it to a video of Fozzie Bear congratulating Raw for reaching 1,000 episodes and intro'ing a video of Raw catchphrases through the years.

-The eclectic trio of Zack Ryder, Mean Gene Okerlund and John Cena were backstage. Ryder accused Gene of being behind GTV. Gene said he wasn't even working in WWE. The Rock walked up and Okerlund and Ryder high-tailed it. Rock told Cena the same thing he told Punk: Have a good match and good luck out there. Cena said he wants the opportunity to go one-on-one with the Great One again. Rock said he's looking forward to that.

[Commercial Break]

-Kane came out for a match, but Jinder Mahal's music interrupted his usual in-ring stuff. He came out with Curt Hawkins, Tyler Reks, Camacho, Hunico, and Drew McIntyre. Mahal lamented how few chances they've all gotten (well, except McIntyre) and said it changes tonight. They surrounded the ring and were ready to attack, but the lights went out and Undertaker's bell tolled. He slowly walked to the ring to presumably help his brother out. Hard to believe he was on the first and 1,000th episode and has been in WWE the entire time.

Taker had a very elaborate robe on and was staring at Kane. The jobbers weren't sure what to do as they regrouped on the outside. Taker was still mostly bald. Taker and Kane fought off the jobbers. Stereo chokeslam by Kane (on Hawkins) and Taker (on Hunico). Stereo Tombstone pile-drivers followed. Undertaker and Kane went face-to-face again as the crowd chanted "this is awesome." Hunico and Hawkins were rolled out of the ring as the Brothers of Destruction stood their ground. Taker knelt down in his pose and his music began while Kane set off his pyro.

-Earlier today, WWE was at the Boys and Girls Club in St. Louis for a B A Star thing.

-Up next, John Cena challenges for the WWE Title.

[Commercial Break]

-Cole sent it to Charlie Sheen again on Skype. Cole peppered Sheen with Bryan quotes about him. Sheen said he's drinking a shake because he's going to shake Bryan's fake beard off of him. He said next time Goat Face is in Los Angeles, he should look him up. Lawler asked if Sheen was challenging Bryan to a match and Sheen told Bryan to interpret that any way he wants. Cole said they're in Los Angeles next on August 19 for Summerslam and he wondered if that was what Sheen was talking about.

-They showed the end of Raw last week where John Cena announced when he was going to cash in his MITB contract.

-John Cena and CM Punk came out for their title match. According to the Twitter poll, 55% of fans want Rock to face Punk, while 35% what Rock vs. Cena. Rock vs. Big Show got the scraps.

[Commercial Break]

(5) John Cena vs. CM Punk – WWE Championship Match, Cena Cashes In His MITB Briefcase
The bell rang to start the match at 10:50 PM EST. I thought we'd get formal ring introductions, but no dice. Cole said Punk's reign is 17th longest of 110 title reigns. "Let's go Cena/Cena sucks" chants. If Punk holds the title into tomorrow, he'll tie Hulk Hogan from 1991 and Bret Hart from 1994 for the 16th longest reign. Backslide by Punk for two. Abdominal stretch by Punk, with an elbow to the ribs for good measure. Still in the feeling-out phase about four minutes in. Hard chop from Punk, and another. Headlock take-over by Cena out of the corner. Back-breaker by Punk for two at 4:44. Cena powered out of a rear chin-lock and the two exchanged rights. Cena dodged a back suplex and caught Cena with a kick. Neck-breaker, nope, he shoved Cena off and into the corner. High knee from Punk, but Cena responded with a front suplex. Punk kicked Cena in the head when he tried the "You Can't See Me," and then kicked Cena in the head.

Go To Sleep, but Punk was shoved off and the ref was bumped. He rolled to the outside as Cena hit the Attitude Adjustment. No one to count, however. As Cena went to rescue the ref, Big Show ran to the ring. Cena entered it and received a spear. Show signaled for the knock-out punch, measured Cena, and popped him in the top of the head. Punk seemed like he could've stopped it, but sat in the corner rather than intercede. Punk tried to help the ref up, but seemed conflicted in doing so. Punk made the cover with the ref in the ring but Cena kicked out. Punk put Cena up for the GTS, but Cena turned it into an STF. Big Show ran back in and broke the move up, resulting in a DQ.

Winner, via DQ: Cena, at 11:12.

Show's beat-down of Cena continued while Punk looked on, torn. Show slammed Cena as Punk turned his back. Rock's music then played and he ran to the ring. He passed Punk, who started walking away from the ring. Rock punched away at Show and gave him a spinebuster. As he went for the People's Elbow, Punk reentered the ring and dove at Rock, taking him out with a clothesline. As Rock began to get to his feet, Punk gave him the GTS, and Rock took it pretty well. Crowd was booing Punk, but some were chanting his name. Punk took his title and began to walk up the ramp. The show ended with Punk continuing to make his slow walk up the ramp.


"You can watch the show yourself. You don't need some idiot telling you what every move in every match was." – CRZ, "CRZ on the Youtube IX" 6/13/12

"Recappers are useless in 2012." – CRZ, "CRZ on the Youtube XII" 7/19/12

If the man who made recapping fashionable says it's time to give it up…I guess it's time. So after five-and-a-half years, my recapping days here have come to a close. If WWE had continued doing two hours for Raw, I'd be fine, but I can't commit the time and energy to full, three-hour recaps each and every week. For those of you who read these, I thank you – sometimes I think you're few and far between but I know you're out there. I'll still be Tweeting during the show @gregmparks for my thoughts (and posts in the Raw thread here on the-w). So I thank the Zims for giving me an outlet for my recaps and allowing me to put my Journalism degree to (some) use, and hope some have had as much fun reading these as I've had writing them. Well, sometimes.



---

@gregmparks - live Tweeting of Raw and Impact, wrestling thoughts and other slices of life.
Promote this thread!
CRZ
Big Brother
Administrator



Since: 9.12.01
From: ミネアポリス

Since last post: 1 day
Last activity: 15 hours


ICQ:
#2 Posted on | Instant Rating: 9.39
Thanks for sticking with it as long as you did. You hit a very high percentage in accomplishing in real time what it always took me overnight to do - that's no mean feat.


---

BigDaddyLoco
Scrapple



Since: 2.1.02

Since last post: 4 days
Last activity: 1 day

#3 Posted on | Instant Rating: 6.28
Most of this Raw I could take or leave. There were parts that I really hated though, but instead of talking about those here are the five things I really liked ...


Creepy X-Pac
Slick's facial expressions
Undertaker's entrance
Lita didn't break her neck
Punk found his balls

I am not overly optimistic for what is to come, so stuff like this will do for now.

Edit: Just read the recap ... Three hour Raws are taking the fun out of everything.


(edited by BigDaddyLoco on 23.7.12 2328)
vinnyboiler
Chaurice



Since: 30.1.11

Since last post: 2109 days
Last activity: 2108 days

#4 Posted on
I've lurked this board a long time. And what kept me coming back was 1) the unbiased wrestling discussion 2) The recaps.


Thanks so much for the recaps, it's honestly 1 half of the reasons I stick lurking around.

El Nastio
Banger



Since: 14.1.02
From: Ottawa Ontario, by way of Walkerton

Since last post: 2 days
Last activity: 1 day


ICQ:
#5 Posted on | Instant Rating: 3.43
Greg, you're a pro. Glad to know you'll still be tweeting!


Wpob
Bierwurst



Since: 21.11.02
From: Williston Park, NY

Since last post: 22 hours
Last activity: 22 hours

#6 Posted on | Instant Rating: 8.95
Geemoney,

Thanks for all the years of hard work. Even when I tuned out to watching WWE, I always read your recaps. I did not think anyone would be a good replacement for CRZ, but you did great. Congrats and thanks and best of luck in the future.

Now off the the DVR to turn three hours into 75 minutes.


---

Life is hilariously cruel.







edoug
Summer sausage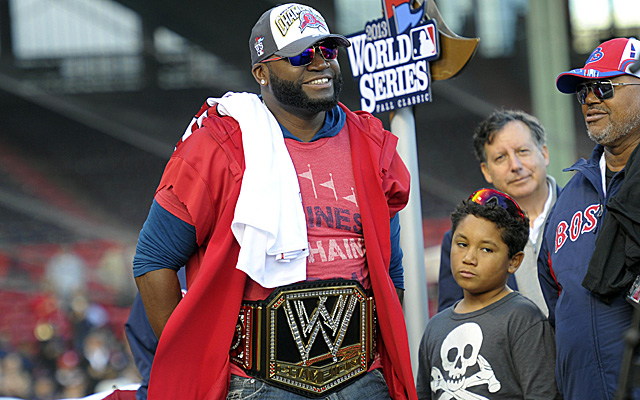 Since: 13.2.04
From: Maine

Since last post: 1100 days
Last activity: 59 days

#7 Posted on
Thanks Gee, I appreciate your efforts and keeping your recaps entertaining. Even if what you were watching wasn't.


---
TheBucsFan
TheChiefsFan



Since: 2.1.02

Since last post: 1410 days
Last activity: 1410 days

#8 Posted on | Instant Rating: 6.55
Just wanted to chime in with more thanks. I very, very rarely watch RAW, for two reasons: Most of it is crap, and your recaps were always here to give me in good detail a summary of what is going on. It sucks for the rest of us you're stopping, but I can't blame you. And I totally disagree with what Zed said in the quotes you provided, I had tremendous use for your recaps. Plus, archiving for future reference and all that.
It's False
Scrapple



Since: 20.6.02
From: I am the Tag Team Champions!

Since last post: 92 days
Last activity: 30 days

#9 Posted on | Instant Rating: 6.54
Geemoney, you stuck with a shitty Raw product MUCH longer than I stuck with a shitty SmackDown product. My hat is off to you, sir. Thank you for your years of work. Just wish you had something better to go out on than a nonsensical heel turn that only serves to cement that John Cena is, in fact, this company's #1 babyface...again.

(edited by It's False on 23.7.12 2114)

---

"Release the BOGUS!"
SKLOKAZOID
Bierwurst



Since: 20.3.02
From: California

Since last post: 6 days
Last activity: 5 days

#10 Posted on | Instant Rating: 7.26
Whenever RAW ends, this is usually the first place I check to see what I missed, so as the kids say, "thanks for the deets, bro."


I think CM Punk's turn works as long as he isn't a "heel." If you go back to his speech from last year, Punk called out The Rock in that speech as one of the guys who also kisses Vince's ass, so so far it's consistent with his character. I just don't want Punk and Show to be buddies. Keep Punk solo.

The turn would have been much more effective had Punk and Cena been a Megapowers-like team aligned against Lauranaitis like I suggested a while back, but that's retro fantasy booking. Whatever. Bring on Punk-Rock, please.


Also, who cares what else happened on the show? Sean Mooney came back!
EddieBurkett
Boudin blanc



Since: 3.1.02
From: GA in person, NJ in heart

Since last post: 41 days
Last activity: 5 hours

#11 Posted on
Geemoney,

Thanks for the recaps! They will be missed!


---

Mash Those Buttons -- video game news and opinion (mashthosebuttons.com)
Moss
Summer sausage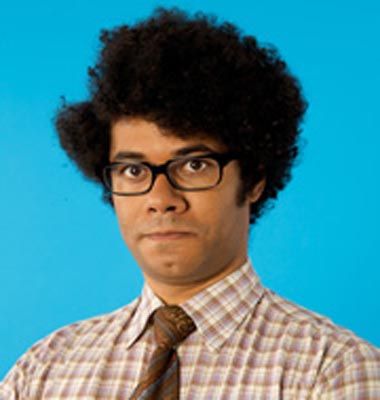 Since: 23.9.10
From: Calgary, AB

Since last post: 1346 days
Last activity: 1330 days

#12 Posted on | Instant Rating: 7.06
I assume geemoney is now going to TOUT his recaps. How many 15 second touts would that take? TRY IT!

TOUT IT, TOUT IT, TOUT IT OUT LOUD! You know you wanna TOUT it now!


---

BORK LASER PLS
CRZ
Big Brother
Administrator



Since: 9.12.01
From: ミネアポリス

Since last post: 1 day
Last activity: 15 hours


ICQ:
#13 Posted on | Instant Rating: 9.39
I want to say Tout still calls them "moments" as they consider "Tout" a verb and not a noun... but perhaps they're getting overruled by their new investors.

Now for some reaction to the show:

"Then - Now - Forever" - well, it ain't "One World Leader," but maybe I'll warm up to it.

The initial clip package was so good, in retrospect, we should have been worried that it might represent the high point of the show

Everybody couldn't figure out what the new theme song for RAW was (yes, Nickelback is out...sad) but given that it was playing every time "Tonight is the Night" *wasn't* playing, I would lay odds that "The Energy" by Shinedown (youtube.com) is the new RAW theme. (They'll have to drop out the F bombs, of course.) There's nothing more maddening than "WWE Music" tweeting and Facebooking every friggin' entrance theme we already know but not bothering to answer the one question everybody had: WHAT WAS THAT SONG?!?!? (Again, it was "The Energy" by Shinedown. I was like the only guy on Twitter [who wasn't a pre-existing Shinedown fan - or a Shinedown fan now, for that matter] to figure it out, but nobody on Twitter knew how to search for my tweet when they wanted the answer.)

How dumb is this board of directors?

That said, is AJ a step up from Laurinaitis or a step back? I guess it's great for all the little girls they're trying to get to watch the show. I guess.

Five matches in three hours with two of them under two minutes (and the Clay match under thirty seconds) - WOW. That's the kind of show that's a real recapper's delight.
I'm probably alone and curmudgeony in this belief but I'd rather they take the ad break during the ring entrances instead of during the match - especially when the show ends up so devoid of "match" content!

I was led to believe we'd see Steve Blackman - but there was no Steve Blackman! That man has some explaining to do (on Twitter)!

Were Cole and Lawler forbidden from saying "Skype" or was it just never written down in front of them to say? I'm sure neither of them know what it is. Boy oh boy was Charlie Sheen getting RAW

They paid HOW MUCH for that Lesnar "appearance?" Nice to see his new shirt still has the requisite sponsor placement on the back, though!

I'm intrigued by a Punk heel turn (and let's face it, when Lawler comes out and says something as literal as "PUNK TURNED ON THE WWE UNIVERSE" that's not just telegraphing, that's an out and out FAX where the FAX comes out of the FAX machine and then you grab the FAX and you SHOVE IT IN MY FACE) but unless we get one of those "the title means everything" speeches I'm not sure we'll buy it.

Fozzy Bear! WHY? Regis Philbin with no voice! WHY? Shawn Michaels with no voice! WHY?

Seriously, no Steve Austin? Was he hanging with Steve Blackman? Hey MAYBE

I'm sure Paul Diamond and Damien Demento were available...couldn't we get 'em on one more time before they leave us?

Stephanie's walk to the ring sure was weird, huh

I wonder what they would have done with Shane

Not enough dead people (notice they showed clips from Eddie's tribute show but not one shot of Eddie - or Owen - boy I'll bet Bret Hart pissed everybody in the back off when he mentioned Mr. Perfect - hey wait, wasn't "RAW is OWEN" in St Louis?)

I said much more on Twitter, but trying to find the gold amongst all the chaff is a real mixed metaphor.

I think Scott wrote this up, too - here you go: http://tapemachinesarerolling.blogspot.com/​​​2012/​​​07/​​​wwe-​​​raw-​​​1000-​​​july-​​​23-​​​2012-​​​recap-​​​review.html

Oh right, it's good that they learned their Domino's lessons when it came time for the Sonic plug. Thanks for the reminder, SC

In closing, all I wanted was a show better than the Anniversary X Awards Banquet and I got that. It helps that in my old age I have learned to lower my expectations.

THERE YOU HAVE IT.

(edited by CRZ on 24.7.12 0037)
---

SEADAWG
Boudin rouge
Moderator



Since: 5.7.03

Since last post: 1970 days
Last activity: 1051 days

#14 Posted on | Instant Rating: 9.77
Originally posted by CRZ

---

Regis Philbin with no voice! WHY?

---

I assumed the worst.


Say, there were quite a few unblurred WWF logos in those video packages. Most noticeable when Austin drove out the beer truck.

WHY NO GODFATHER
WHY NO TOO COOL
WHY NO BB
TheOldMan
Landjager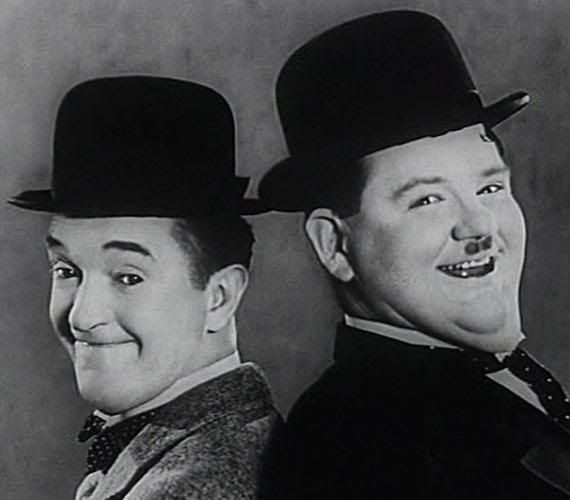 Since: 13.2.03
From: Chicago

Since last post: 1179 days
Last activity: 165 days

#15 Posted on | Instant Rating: 5.69
Originally posted by SKLOKAZOID

---

I think CM Punk's turn works as long as he isn't a "heel." If you go back to his speech from last year, Punk called out The Rock in that speech as one of the guys who also kisses Vince's ass, so so far it's consistent with his character. I just don't want Punk and Show to be buddies. Keep Punk solo.

---


By the time they got to the Regis testimonial, I thought they were purposely NOT saying Austin's name to maximize the surprise when he would show up in the main event angle. Odd that he didn't make it for this one. (maybe an appearance in the dark main event?)

But yes, Punk ought to be able to go back to his original pipe-bomb promo and be that guy again - the tweener we (hardcores) love - the guy who can play off Cena (and later Rock) so well. It's the feud Punk was calling for all along. And all of the criticisms from 2011 have enough validity today that Punk can come off as the "justified" heel. Don't trust anyone.

They even managed to save the nonsensical rush-to-market of the wedding angle, and got a legit LOL from me when AJ said she got a better offer, and Vince's music hit. Pretty much everything worked well enough for me in the show, other than Stephanie. Still annoying. Still booked as strong as HHH. Still not getting much reaction from the crowd.

Bradshaw as the APA just looked wrong with no mustache, and that metrosexual haircut. But I popped for the music just the same. I wouldn't mind seeing the Outlaws come back (once the Primetime Players are the champs) just to hear the pre-match spiel, they looked in decent enough shape.

But as loaded as this show was, booking was easy. Next Week: The WWE Nitro Era officially begins.

So long to geemoney the thread-starter, and thanks for all the recaps!


---

odessasteps
Scrapple



Since: 2.1.02
From: MD, USA

Since last post: 1465 days
Last activity: 1432 days

#16 Posted on | Instant Rating: 5.01

I was hoping we'd get a one night only return from CRZ.

No Dusty. No Regal.

It's not going to happen, but we need a mixed tag involving the Helmsleys vs the Lesnars.

I also noticed the lack of deceased wrestlers, including Pillman, Owen, Hawk, Rick Rude, Umaga, Yoko, Davey, and of course [name redacted].

It wasn't horrible (maybe a little better than the TNA house show I went to last week), but I'm happy to not watching RAW for six months.




---

Mark Coale
Odessa Steps Magazine presents



RUSSIAN FLAG BURIAL - an examination of 1984 mid-south




The Guinness.
Potato korv



Since: 24.4.05
From: San Diego, CA

Since last post: 37 days
Last activity: 1 day

#17 Posted on | Instant Rating: 1.79
Loved this show. Not so much as a typical Raw. Really more for the nostalgia of 1000 episodes of Raw. Storylines were moved forward (sorta).

Then again if this is a sign to come for the future of three hour shows.... We are screwed. Nostalgia works once or twice a year. There has to be a balance of GOOD active superstars and promos going forward if this is going to work.

I'm for the Punk turn.... However the cause is lame. Goes against everything Punk is supposed to be. I wanted a punk heel turn, just not this way. Too cowardly, too yellow. I have faith that he will make it work though. Call it blind faith if you must.

Punk as champ for the next forever losing to Rock at Rumble makes wwe sense. Perfect set up for a 3 month Rock title reign that will come to an end by Cena. This story will be great except.... It's too predictable (Cena/Rock part... Anybody could be champ at Rumble, really). Then again maybe they trick us again with Rock over Cena at Mania.

Unlike other Superstars Trish looks better and better everytime she returns.

Edit --- thanksgeemoney!hashtag

(edited by The Guinness. on 23.7.12 2354)
JustinShapiro
Scrapple
Moderator




Since: 12.12.01
From: Pittsburgh, PA

Since last post: 54 days
Last activity: 9 days

#18 Posted on | Instant Rating: 8.75
guys

what happened to the Ryback/Jack Swagger rivalry
edoug
Summer sausage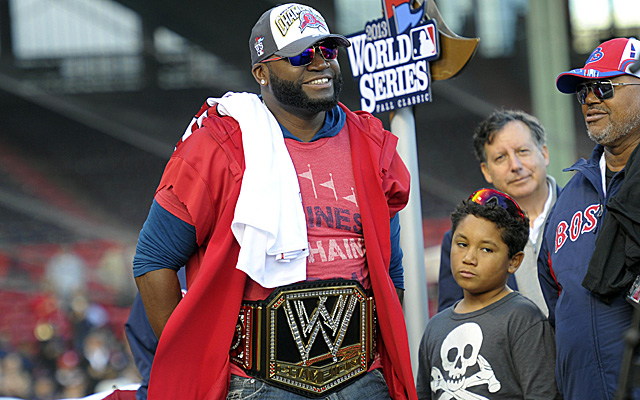 Since: 13.2.04
From: Maine

Since last post: 1100 days
Last activity: 59 days

#19 Posted on
Goofy Daniel Bryan is a perfect foil for the Rock, Punk may commit verbal manslaughter.


---
Whitebacon
Banger



Since: 12.1.02
From: Fresno, CA

Since last post: 45 days
Last activity: 6 hours


ICQ:
#20 Posted on
Originally posted by TheOldMan

---


Bradshaw as the APA just looked wrong with no mustache, and that metrosexual haircut.

---


THAT's what was off. I couldn't place it when I was watching.

Pages: 1 2 3 4 5 Next