Super Shane Spear
Bierwurst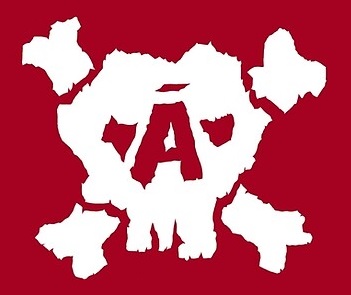 Since: 2.1.02
From: Sector 7 Slums

Since last post: 1273 days
Last activity: 1273 days

#1 Posted on 3.4.02 1801.37
Today they were talking about this on my sports radio station. It's a new project offering from mlb.com that lets you watch only the pitch that has something happening, like a run or a hit. Therefore a condensed games shortens a three hour game to about twenty minutes, only showing the "highlight" pitch of every at-bat. Now, instead of spending three hours watching only the Diamondbacks, I can spend that time watching say, the D-Backs AND the Yankees, Mariners, A's, Dodgers, or whoever.

The pricing on this is only 4.95 per month, so I'll be giving it a shot when it's available. Does this sound good to anybody else?

http://mlb.mlb.com/NASApp/mlb/mlb/condensed_games/mlb_condensed_games.jsp
Promote this thread!
Guru Zim
SQL Dejection
Administrator



Since: 9.12.01
From: Bay City, OR

Since last post: 1 day
Last activity: 1 day


AIM:
#2 Posted on 3.4.02 1806.26
If they are going to do this, wouldn't it mean waiting until 10pm Pacific for the west coast games to finish before you could offer it?

It might be cool - but I don't know that I would want to watch the game on tape the next day. Part of the enjoyment is not knowing what will happen next...


---

I love it when a plan comes together
The Big Kat
Kishke



Since: 11.1.02
From: Austin, TX

Since last post: 143 days
Last activity: 3 days

#3 Posted on 3.4.02 1828.38
I checked out the demo (one of the World Series games), and I found it kind of hard to follow. There was no buildup to each pitch, you couldn't really tell the score, the count, stuff like that. I'm sure it will be better once they actually start it during the regular season, but as for me, I'll stick to watching the actual games or the Sportscenter/news highlights.


---

-The Big Kat
"It's not that I'm lazy, it's that I just don't care." -Peter Gibbons, Office Space
odessasteps
Scrapple



Since: 2.1.02
From: MD, USA

Since last post: 15 days
Last activity: 17 hours

#4 Posted on 3.4.02 1905.25 | Instant Rating: 8.18

I don't believe this is a new phenomenon. If I remember right, it was started by the Mariners a few years ago, showing "an entire game in an hour" by cutting out "the dead time."

I think the Orioles (the team I have to watch locally) also do something similar on their late night replay of the game.

On one level, I like being able to watch an ever-lengthening baseball game in a shorter period of time. On the other hand, it ruins the pace of lazily watching a baseball game and is another indication of our culture's shortening attention span.




---

"The best reason for committing loathsome & detestable acts -and let's face it, I am considerably something of an expert in the field - is purely for their own sake. Monetary gain is all very well, but it dilutes the tastes of wickedness to a lower level that is obtainable by anyone will an overdeveloped sense of avarice. True and baseless evil is as rare as the purest good - and we all know how rare THAT is." - Acheron Hades, THE EYRE AFFAIR by Jaspar Fforde
LordOfTheSmarks
Chipolata



Since: 18.3.02
From: THE ohio state university

Since last post: 4162 days
Last activity: 4055 days

#5 Posted on 3.4.02 1934.33

There's a reason I love baseball more than any "domestic" sport (I don't qualify soccer as domestic, but that's a completely different story.) Part of the reason is the game within a game within a game.

The other part is the inherent relaxation in it. You can have a game on TV but be busy doing other things. If you have a long drive ahead of you, you can just slap the game on the radio and be set for a couple hours, or till the station fades out. You don't have to have your attention glued to the game in either case.

The plan offered by mlb.com makes sense; sometimes you miss the game and want to watch the important bits, the killer without filler. However, given my druthers, give me the three hour version.

Of course, given my druthers, give me a commissionership without Allan H. Selig.


---

"somewhere down in suburbia it ain't right"
SerWolfe
Landjager



Since: 11.1.02
From: st louis

Since last post: 3895 days
Last activity: 3895 days


AIM:
#6 Posted on 4.4.02 2005.51 | Instant Rating: 0.00
The idea makes sense... if you just want the highlights which you can watch sportscenter or something for. I dont know... i want to relax... watch the game... get excited about the big build up of something big.


---

I am the JOBBER TO THE STARS. You better remember that.

PPPPPPPPPPlllllllllllayyyyy Ball!
spf
Scrapple



Since: 2.1.02
From: The Las Vegas of Canada

Since last post: 4 days
Last activity: 2 days


AIM:
#7 Posted on 5.4.02 0015.42
To me that would be like watching a basketball game only where a player is making a shot. So much of baseball is in the details, the way each pitch attempts to set up the next pitch. The battling as a batter fights off pitch after pitch. I agree they need to speed the games up some, but I wouldn't enjoy that form of watching very much.


---

"You used it to shove your miserable daughter down our throats week in and week out...not anymore!" - Ric Flair gives me hope, Raw 3/18/02

"I thought it was cool how HHH just tossed Jericho out of the ring and made him vanish, possibly into another dimension, at the end of the match." - Dr. Unlikely says the funniest thing I've ever read on Wienerville.

twoelitistsnobs, filling all your bitter pop culture reviewing needs